Wizards Play Network (WPN) stores will soon be receiving a new Mind Stone promo card to be offered as the bring-a-friend promo.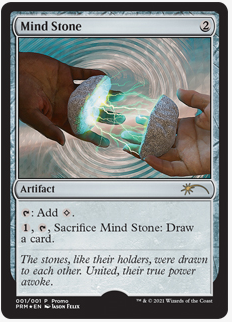 The new promo, featuring art from Jason Felix, will be shipped to WPN stores along with promo packs for both Innistrad: Midnight Hunt and Innistrad: Crimson Vow. This is the second promo for Mind Stone following the WPN/Gateway foil. New Welcome Boosters for Innistrad: Midnight Hunt will also be included.
Other updates included in the WPN article:
Prerelease packs come 15 per case.
Stores will be getting more Buy-A-Box cards.
Addition of Commander Party events starting Oct. 30-31.
Read the original article Wizards of the Coast.