Modern Horizons 2 sealed product went up for preorder on Amazon in Japan early this morning, revealing the packaging and accompanying art in the process.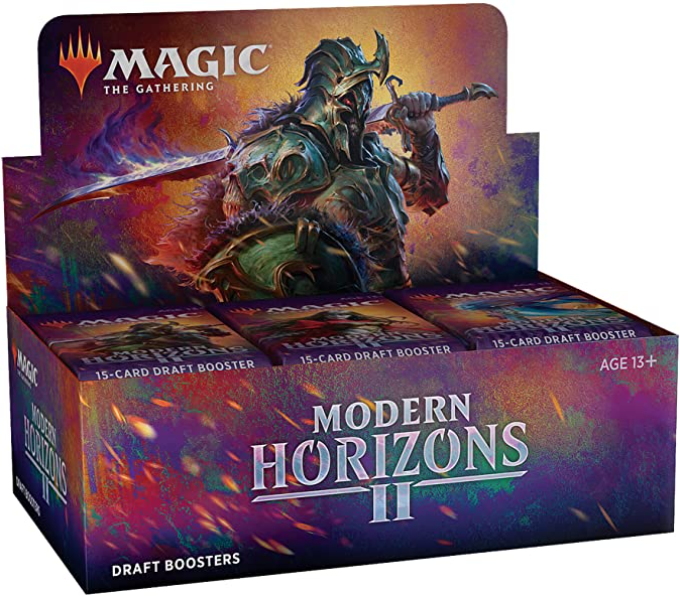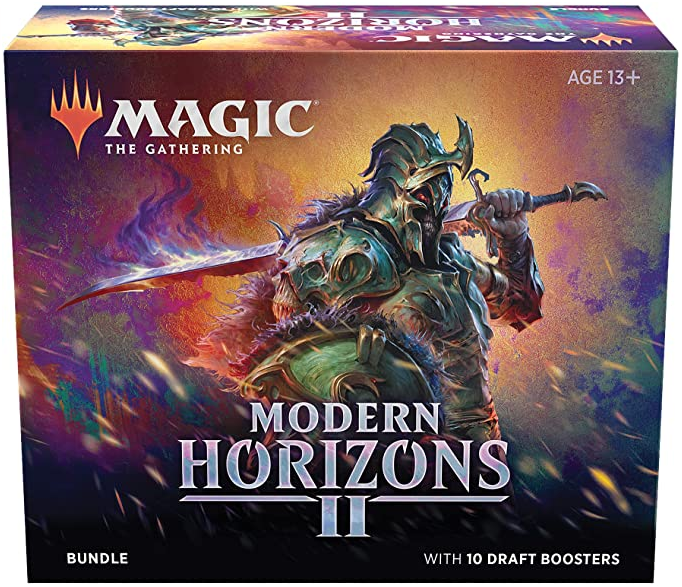 The Draft Booster box and Bundle both appear to show off new art for Dakkon Blackblade, which would play into the Tweet from yesterday from the Magic: the Gathering account promoting today's episode of Weekly MTG being "legendary."
Dakkon Blackblade was printed in Legends and its original printing is a */* legendary creature for 2BUUW with its power and toughness based on the number of lands the owner controls. The character on the Draft Booster box has similarities in the sword, shield, and helmet.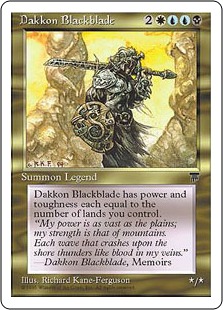 Also revealed were the Set Booster box and the Collector Booster display.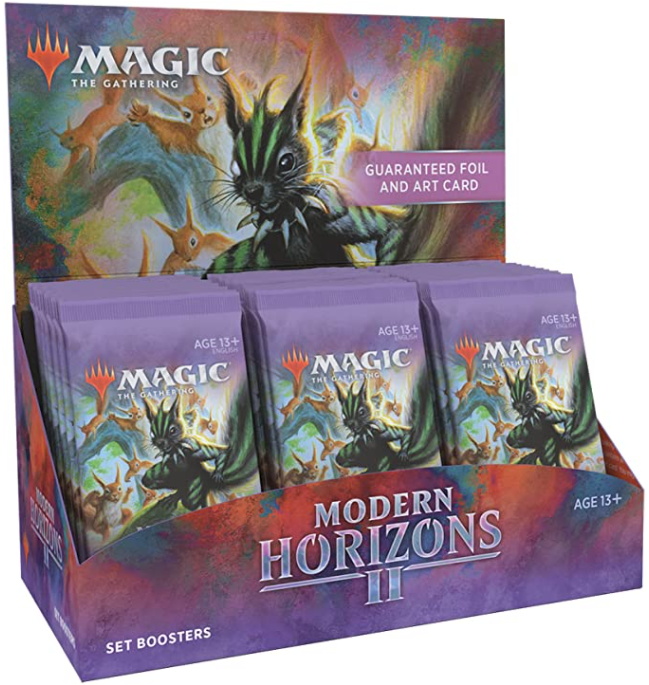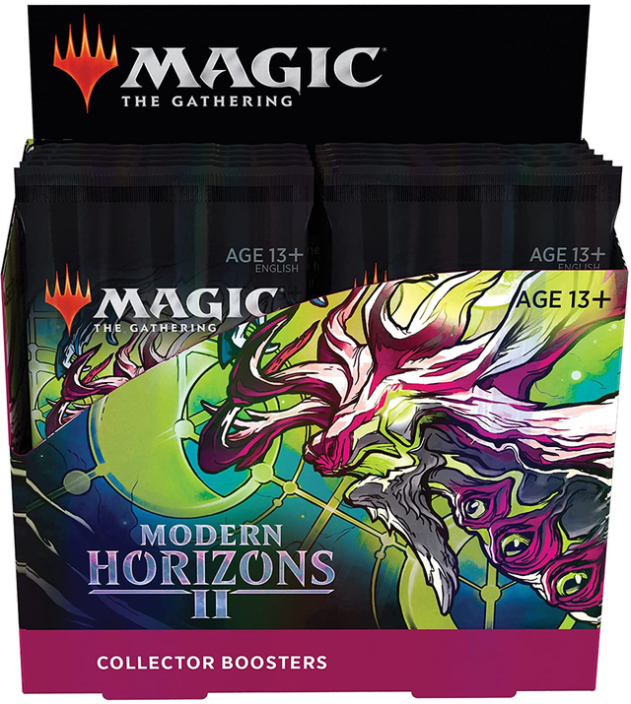 The art is much harder to guess on the last two images, though the Set Booster box has many thinking it's a legendary squirrel while the Collector Booster display uses similar art style to that of the showcase comic book-style from Ikoria: Lair of Behemoths.
Modern Horizons 2 is currently scheduled for release on June 11.