Courtesy of Wizards of the Coast (WotC) and After Office, one of Magic's most popular flashback spells returns in Time Spiral Remastered with the timeshifted border — Lingering Souls!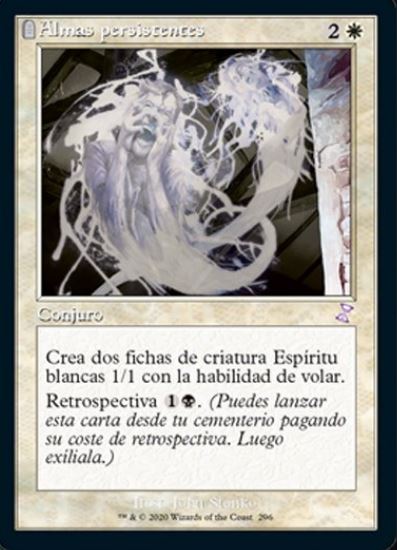 Lingering Souls was originally printed in Dark Ascension and has been a major player in multiple formats for many years. Lingering Souls' printing in Time Spiral Remastered will be the seventh reprint in the card's rich history.
Previewed alongside Lingering Souls were three additional white spells: Benalish Commander, Celestial Crusader, and Fortify.
Time Spiral Remastered is currently scheduled to release on March 19, 2021. You can check out our official Time Spiral Remastered preview gallery here.