The remaining three timeshifted cards in Time Spiral Remastered —Sorcerous Spyglass, Manifold Key, and Secret Plans — were unveiled in the bonus sheet image gallery on Daily MTG.
Sorcerous Spyglass debuted in Ixalan and was a great sideboard tool for many decks across most formats. It's utility in Standard as a catchall answer for problematic permanents led to it being reprinted in Throne of Eldraine.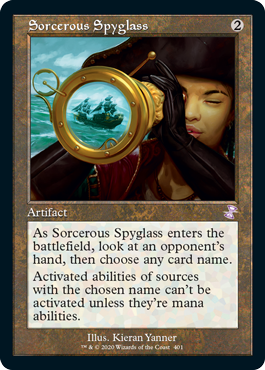 Manifold Key, a strictly better version of Voltaic Key from Urza's Saga, was printed in Core Set 2020. The combo with Time Vault still works while also providing some utility when playing a fair game with creatures.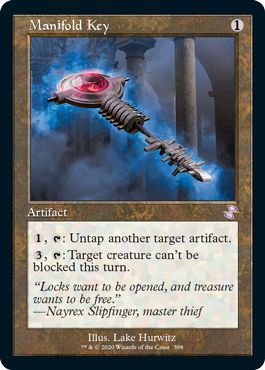 Finally, Secret Plans returns as a great enchantment to have for a Limited format with morph creatures. The Simic enchantment debuted in Khans of Tarkir, providing a great engine to any morph-heavy deck.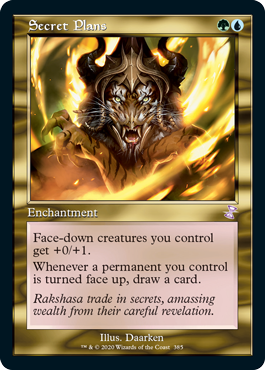 Time Spiral Remastered is currently scheduled to release on March 19, 2021. You can check out our official Time Spiral Remastered preview gallery here.