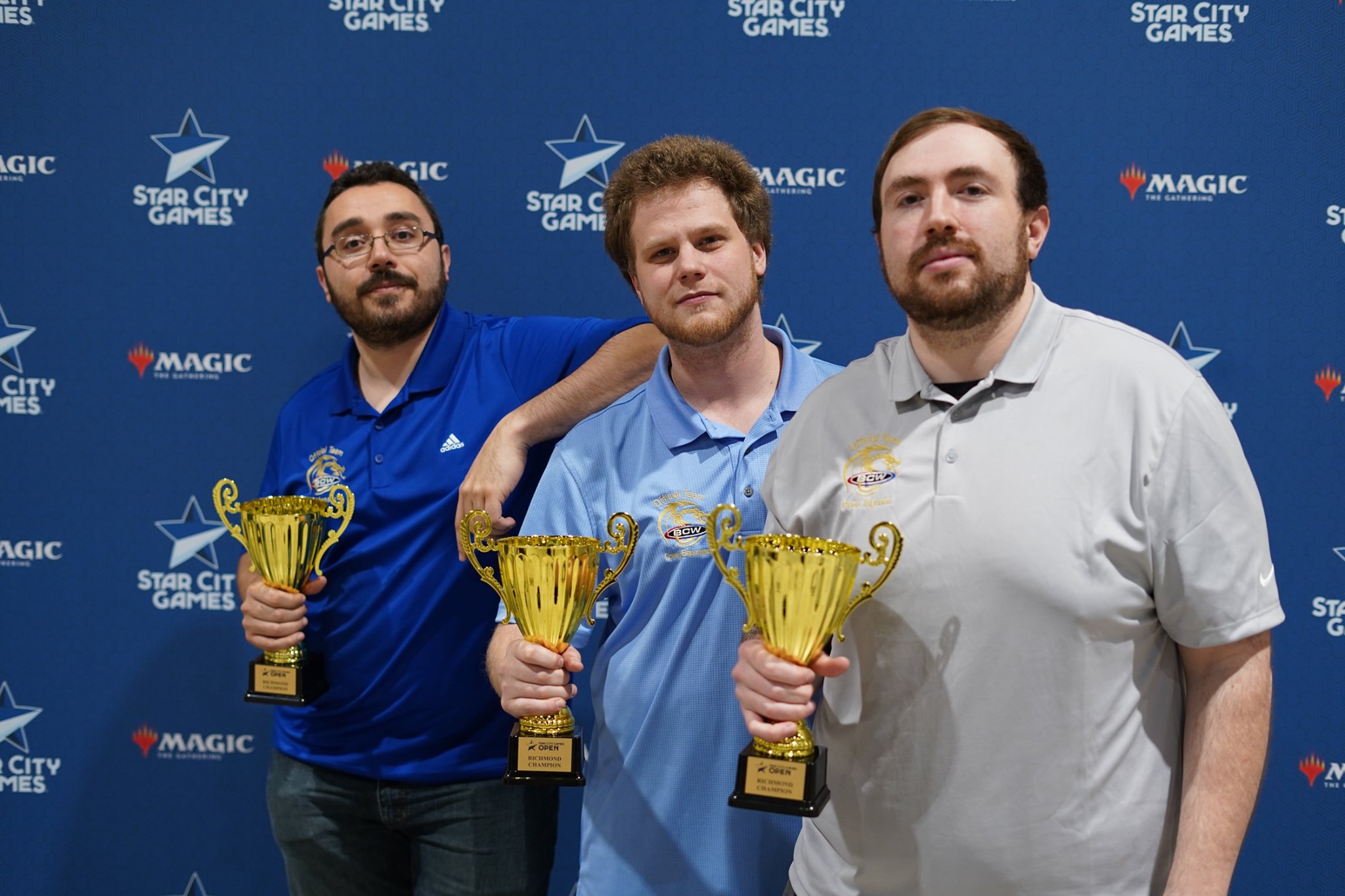 Eli Kassis, Corey Baumeister, and Pete Ingram
Eli Kassis, Pete Ingram, and Corey Baumeister came out on top of another loaded Top 4 to take down the Team Constructed Open at SCG Richmond. In three fresh formats, Kassis, Ingram, and Baumeister added another trophy to their collections using Dimir Whirza in Modern, Dimir Inverter in Pioneer, and Azorius Control in Standard.
Semifinals
1
Hand
Jund Sacrifice
Neenan
Dimir Inverter
Barich
Golgari Yawgmoth
4
Pulliam
Temur Reclamation
Magalhaes
Dimir Inverter
Dilks
Amulet Titan
2
Baumeister
Azorious Control
Ingram
Dimir Inverter
Kassis
Dimir Whirza
3
Firer
Temur Reclamation
Jones
Dimir Inverter
Harvey
Amulet Titan
Finals
Pulliam
Magalhaes
Dilks
2-1
Baumeister
Ingram
Kassis
2-0
Champions
Baumeister
Ingram
Kassis
2-0
The winning squad entered the elimination rounds as the #2 seed and advanced to the finals by defeating the squad of Dom Harvey, Kevin Jones, and Harlan Firer. Standing in their way in the finals was Team Constructed Open endbosses Matt Dilks, Edgar Magalhães, and Will Pulliam. Baumeister was able to hand Pulliam, on Temur Reclamation, his first match loss on the weekend, allowing Kassis to close out the event with a win over Dilks by sealing the deal with a pivotal Aether Gust on an Azusa, Lost but Seeking that had been tutored up with a Summoner's Pact.
Creatures (4)
Planeswalkers (8)
Lands (12)
Spells (36) Creatures (8)
Planeswalkers (3)
Lands (19)
Spells (30) Creatures (4)
Lands (24)
Spells (32) View all the decklists from Day 2 of SCG Richmond.
Standard Classic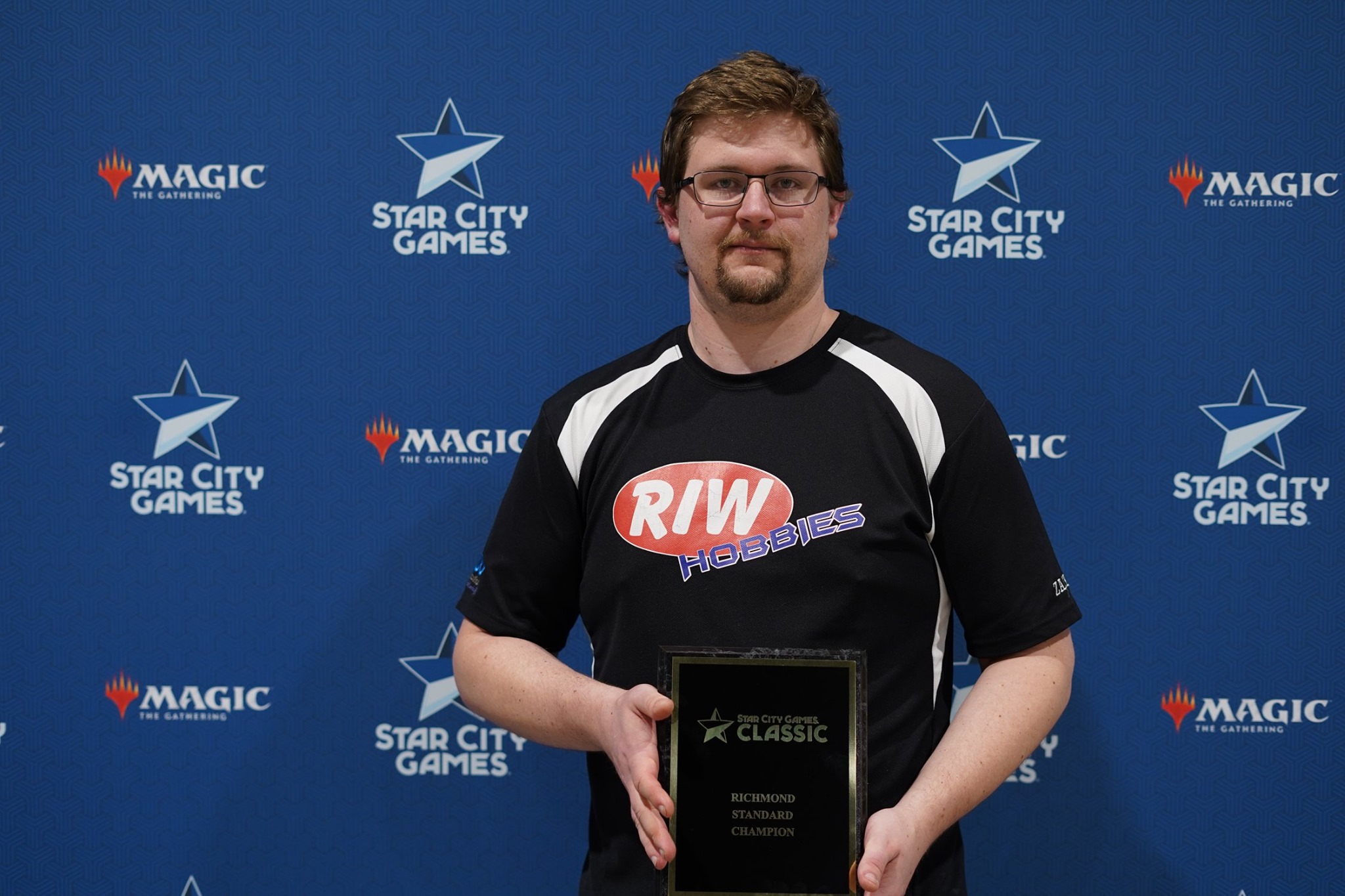 Zach Allen
Zach Allen claimed another Classic plaque, using Azorius Control to defeat Brendan Cevasco on Mono-Red Aggro in the finals. The Top 8 was made of three copies of Azorius Control, two copies of Mono-Red Aggro and Simic Ramp, and a single copy of Temur Reclamation.
Creatures (3)
Planeswalkers (6)
Lands (25)
Spells (26) Pioneer Classic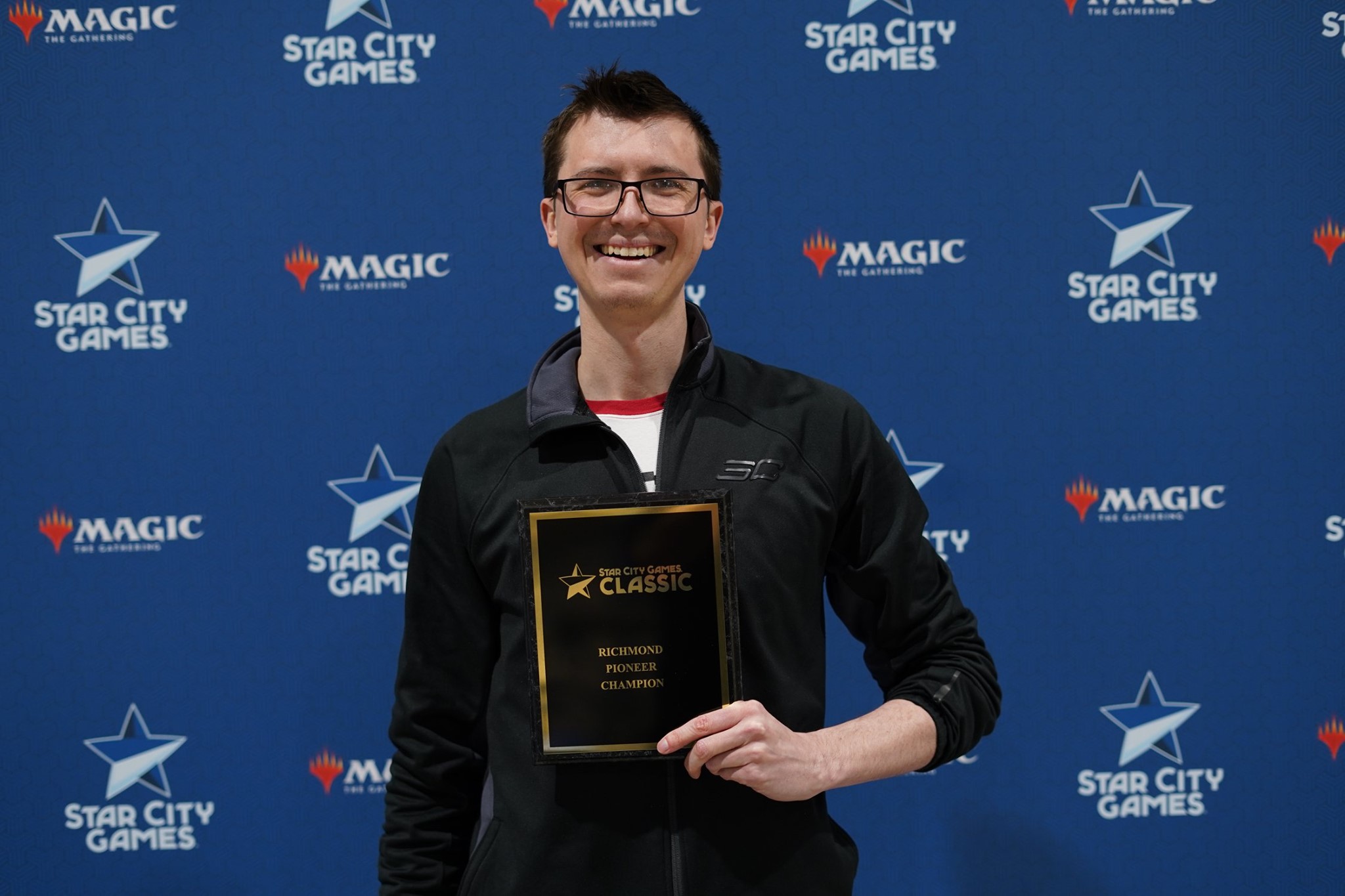 Justin Miller
Though Dimir Inverter was the dominant deck in the Team Constructed Open, Justin Miller claimed the Pioneer Classic with Five-Color Niv-Mizzet, beating Mat Mansoor on the powerful new archetype in the finals. The Top 8 included six different decks.
Quarterfinals
5
Mandelblatt
Sultai Delirium
7
McCarthy
Azorious Spirits
6
Miller
Five-Color Niv-Mizzet
Creatures (13)
Planeswalkers (6)
Lands (23)
Spells (18) Modern Classic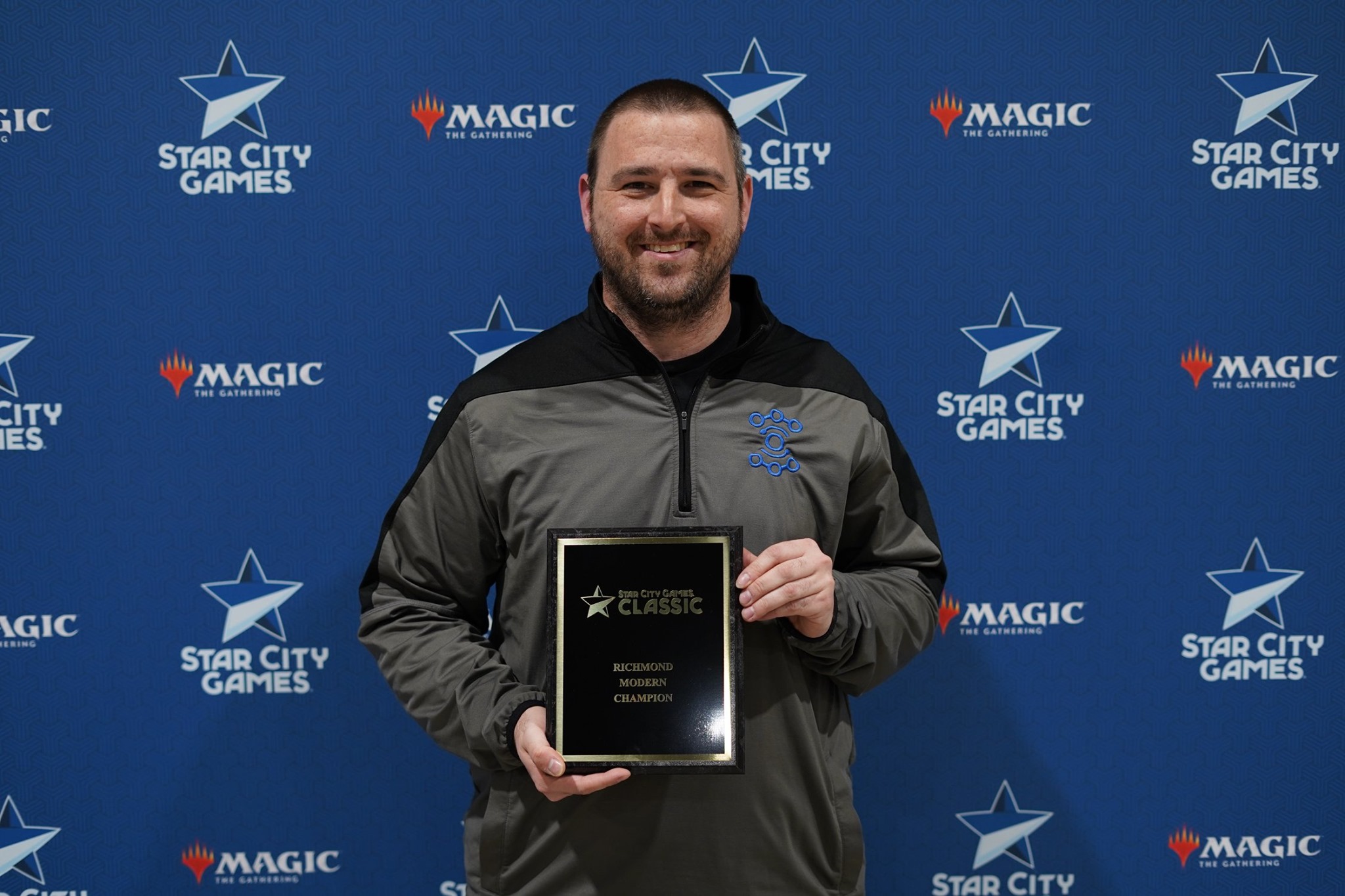 Joe Ambrosio
Joe Ambrosio won a Mono-Red Prowess mirror against Michael Ostroski to win the Modern Classic. The Top 16 was filled with Lightning Bolts as four copies of Prowess prized along with another copy of Burn.
Quarterfinals
1
Ostroski
Mono-Red Prowess
8
LaFlamme
Grixis Death's Shadow
5
Shillingburg
Azorious Control
7
Ambrosio
Mono-Red Prowess
Creatures (14)
Lands (5)
Spells (42) Next week, the SCG Tour visits Philadelphia, Pennsylvania! Register for the Team Constructed Open, Standard, Pioneer, and Modern Classics today!