Daily MTG announced Historic Anthology 4 is coming to MTG Arena on March 11, introducing 25 more cards to the Historic format.
Historic Anthology 4 will be available for purchase from March 11 – June 10 for 25,000 gold or 4,000 gems. Cards from the anthology will always be craftable using wildcards of the appropriate rarity. Headlines from the set include: Death's Shadow, Thraben Inspector. Sword of Body and Mind, Blinkmoth Nexus, Declaration in Stone, and Think Twice.
All 25 cards can be viewed below: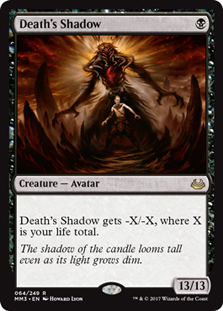 Read the original article from Daily MTG.