With the first Arena Open starting in less than 24 hours, all the details for the event have finally been released by Wizards of the Coast (WotC).
The Arena Open is a two-day, play-at-your-own-pace Ikoria Standard event headlined as the first time players can win cash on Magic Arena (Arena) with the top prize totaling $2,000.
Players will play Best-of-One Ikoria Standard on Day 1 until they reach seven wins or three losses. Those that hit seven wins earn a token to play in Day 2, where they play until they reach seven wins or two losses, with the format switching to Best-of-Three Ikoria Standard. Players that total seven wins on Day 2 earn $2,000 and those that reach six wins collect $1,000. All other prizes are awarded in gems starting at three wins.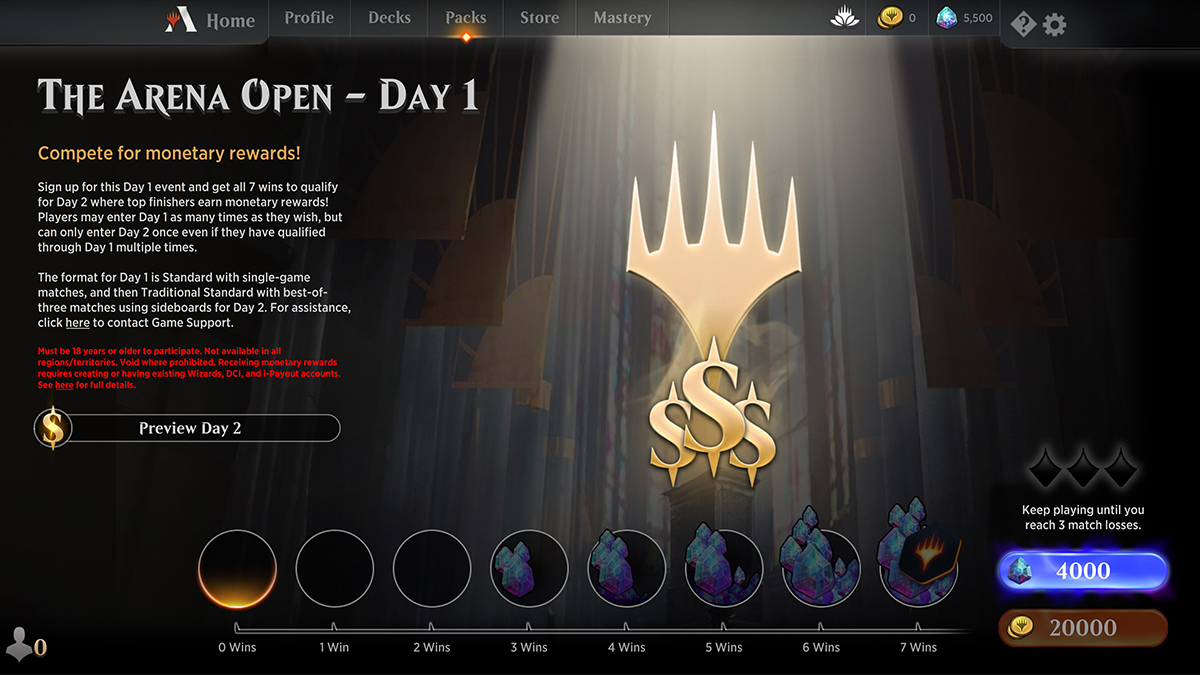 Entry for the Arena Open is 4,000 gems (roughly $25) or 20,000 gold. Players can enter as many times as they want on Day 1. Each player receives the Godzilla basic land styles for entering. Day 1 of the Arena Open starts at 11 a.m. ET/8 a.m PT on May 30 and runs through 10 a.m. ET/7 a.m. PT on May 31. Day 2 starts at 11 a.m. ET/8 a.m. PT on May 31 and players must enter by 1 p.m. ET/11 a.m. PT.
Today's primer article confirmed how deck submissions will work for both Day 1 and Day 2. For Day 1, players will submit their decks and not be able to adjust them between games. Players will be able to adjust or switch decks if they enter multiple runs. Players can submit a completely different deck if they make Day 2 and will not be able to make changes once submitted.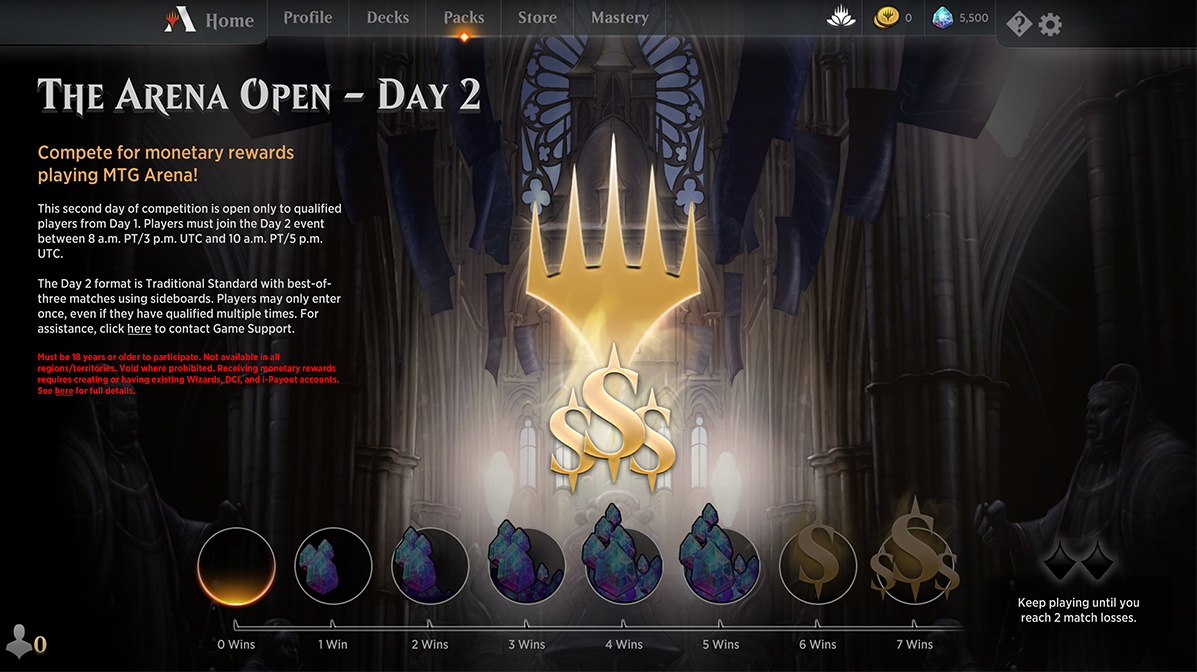 The primer also added some FAQs, including addressing what do to if a player encounters an issue during the event.
If you encounter an issue or need further assistance with the Arena Open, you will need to contact Game Support—we are unable to provide support for in-game issues over social media (other than telling you to submit a ticket). Please ensure you select "Mythic Events/Arena Open Issues" as the reason you are contacting our support team.
Read the original article from Wizards of the Coast.