While the Season Two Invitational in 2019 showcased Pioneer for the first time on the SCG Tour, the format slides into the regular rotation this weekend with a Team Constructed Open in Richmond, VA. Standard and Modern remain in the Team Constructed events, but as Legacy fades away, Pioneer emerges as the hottest new format in Magic to watch. But Pioneer won't be the only format getting the spotlight as Standard has been infused with Theros Beyond Death and Modern enters a landscape without Oko, Thief of Crowns, Mox Opal, and Mycosynth Lattice.
SCG Season One Points Race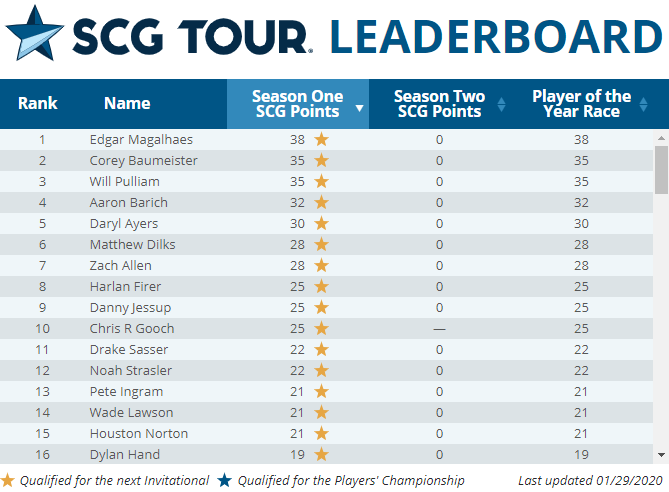 Just two events are in the books so far in 2020, but the Top 16 of the SCG Tour leaderboard is filled with familiar faces. There is a ton of Magic still to be played this year, but five 2019 Players' Championship competitors are back in the race. Edgar Magalhães, the SCGPC runner-up, is atop the standings following a second-place finish in the Team Modern Open in Columbus with Matt Dilks and Will Pulliam to start the year and a Top 8 in the Modern Open the following weekend in Knoxville. Corey Baumesiter and Pulliam are right behind Magalhães, as they also made the elimination rounds in back-to-back weeks to start the season. Dilks is a few points behind, narrowly missing the Top 8 at Knoxville by losing his win-and-in match in Round 15 to Pulliam.
Aaron Barich is off to a strong start, taking down the first individual Open of the year by winning SCG Knoxville with Golgari Yawgmoth. Daryl Ayers sits in fifth as the fourth player to reach the elimination rounds in the first two events. Zach Allen, Harlan Firer, and Dan Jessup come up next thanks to their win in Columbus. Drake Sasser is coming off a Top 4 finish in Knoxville in his bid to make a second straight Players' Championship. SCG Tour veterans Pete Ingram and Dylan Hand are back in the Top 16 while the remainder of the top spots go to the relatively new faces of Chris Gooch, Noah Strasler, Wade Lawson, and Houston Norton.
SCG Richmond Team Spotlights
There are too many great squads to breakdown in full, but here are some rosters that will definitely make the Teams To Watch leaderboard on coverage this weekend.
Will Pulliam, Edgar Magalhães, Matt Dilks
Edgar Magalhães
Fresh off a finals appearance in the Team Modern Open in Columbus, this squad is the favorite by the numbers. With Top 8 conversion rates all at or above 25%, the chemistry and past results are all there. Dilks will be handling Modern to no surprise, leaving Standard to Pulliam and Pioneer to Magalhães. The only question around this squad is did they get enough Standard and Pioneer testing in while jamming games of Call of Duty?
Dan Jessup, Andrew Jessup, Daryl Ayers
Daryl Ayers
The Jessup brothers join Daryl Ayers this weekend as Ayers seeks a third Top 8 in a row to move his conversion rate to a staggering 40%. Dan already has a win under his belt this year, earning his first trophy in the two-day Open era alongside Harlan Firer and Zach Allen in Columbus earlier this month. Though Andrew hasn't played as much on the SCG Tour this past year, the 2018 Season Two Invitational champ and two-time Open winner always is a threat to take down an event.
Corey Baumeister, Pete Ingram, Eli Kassis
Corey Baumeister
This trio of Team BCW members has two players in the Top 16 of the SCG Tour Season One leaderboard and an Invitational champion in Eli Kassis. Corey Baumeister tackling a Week 1 Standard format is terrifying as he looks to continue making the elimination rounds of every event this year. Pete Ingram joined Baumeister and Ayers in the Top 4 of Columbus and is back on the grind for the SCGPC after falling out of the race late last year. Kassis is hunting for his first big finish this year to go along with his Invitational and Open trophies.
Harlan Firer, Kevin Jones, Dom Harvey
Harlan Firer
Harlan Firer and Dom Harvey take on the monumental task of wrangling Kevin Jones for a Team Constructed Open this weekend, but bring plenty of firepower with a total of seven trophies in the two-day Open era. Representing Team Nova, Firer takes the Standard slot as Jones handles Pioneer. Harvey, coming off a 2019 where he won three Opens, will be on Modern at a time where Amulet Titan is believed to be the best deck. Firer and Jones both left Columbus with hardware as Firer won the Open and Jones topped the Modern Classic.
Zach Allen, Corey Burkhart, Ari Lax
Zach Allen
Team RIW has had plenty of success across both the SCG Tour and pro circuit, headlined by Pro Tour Khans of Tarkir champion Ari Lax. Zach Allen is fresh off an Open win in Columbus and a sixth-place finish at the Players' Championship, while Corey Burkhart brings nine Grand Prix Top 8s and one win to the table. Allen is on Standard after staying in the Top 10 on the Arena ladder this week, leaving Burkhart to Pioneer and Modern to Lax.
Dylan Hand, Baker Neenan, Aaron Barich
Aaron Barich
Aaron Barich will follow her third Open win in Knoxville by teaming with Dylan Hand and Baker "VTCLA" Neenan. Barich jumped to No. 4 on the SCG Tour leaderboard with her win and will stay on Modern, though not necessarily sticking to Goglari Yawgmoth as her deck of choice. Hand will be playing Standard coming off two Classic Top 8s, leaving Neenan to Pioneer. While Neenan's real name might not be well known, his online tag "VTCLA" certainly is, most recently winning the Modern MOCS Playoff with Simic Urza.
Noah Walker, Dylan Donegan, Zan Syed
Zan Syed
Team Lotus Box's Zan Syed and Dylan Donegan pick up Noah Walker for a stacked team with seven total Open trophies. Both Syed and Donegan ended 2019 by finishing in the Top 4 of the Players' Championship and find themselves in the Top 32 of the SCG Tour leaderboard after two events this year. Walker, often a lock for the Legacy seat before the Team Constructed format changes, is moving to Standard with his three Open titles, leaving Pioneer to Donegan, and Modern to 2019 SCG Tour Player of the Year Syed.
Nick Prince, Ally Warfield, Gerry Thompson
Ally Warfield
Pro Tour Amonkhet champion Gerry Thompson joins up with Rivals League member Ally Warfield and Standard grinder Nick Prince. Warfield made a Grand Prix Top 4 and a Top 16 at Mythic Championship VII last year along with making her name known on the SCG Tour. Thompson, a legend of the SCG Tour and co-host of the Arena Decklists podcast, will be on Modern, while Warfield handles Pioneer. Prince, who broke through to his first Mythic Championship last year in London, doesn't get to play on the SCG Tour much, but has a Standard Classic title from 2018 in Las Vegas.
Abe Corrigan, Oliver Tomajko, Jonathan Rosum
Oliver Tomajko
The reigning Players' Champion, Oliver Tomajko, will be flanked by two members of Team Lotus Box. Abe Corrigan is in the Standard seat coming off a 2019 that included making the PC and winning Grand Prix Richmond in November with Jund Sacrifice. Jonathan Rosum will be playing Modern after a tough 2019 that was highlighted by a Season One Invitational Top 8, but is coming off a ninth-place finish at SCG Knoxville. That leaves Tomajko to Pioneer and we've only seen him play the format once at the Season Two Invitational where he played Hardened Scales.
Shaheen Soorani, Seth Manfield, Collins Mullen
Collins Mullen
Former World Champion and current member of the MPL, Seth Manfield, comes to battle with a lifelong control mage and the exact opposite of that. Shaheen Soorani is playing Standard in a format where Azorius Control is top tier and Esper Hero is playable, leaving the member of Team BCW to play whatever he wants and not have to defend his deck choice. Collins Mullen beats down and casts red spells with the best of them and will be sliding into the Modern slot, while Manfield takes on Pioneer.
10 More Teams to Watch
Ali Antrazi, Justin Parnell, Caleb Durward
Anneliese Faustino, Marius Cholewa, Becky Adlman
Evan Whitehouse, Cain Rianhard, Casey Lancaster
Andy Vorel, Jessica Estephan, Ryan AuCoin
Jarvis Yu, Dave Long, Rob Long
Russell Lee, Jonathan Hobbs, Brandon Dollaway
Daniel Salvatore, Liz Lynn, Jacob Bard
Daniel Goetschel, Bob Huang, Lee McLeod
Mason Clark, Sarah Zyla, Julien Henry
Emily Carrick, Chad Harney, Anderson LeClair
Richmond Food Options
Richmond is in my A tier for SCG Tour food rankings, so explore and enjoy some awesome options to eat while not battling this weekend.
Peter Chang
Peter Chang
My favorite place to eat in Richmond that satisfies my need for quality Chinese food throughout the year on the SCG Tour. The appetizers are just as good as the entrees. I recommend the scallion bubble pancake or steamed soup buns as an appetizer and crisp pork belly or duck in stone pot entree. Check out the menu online.
Wong Gonzalez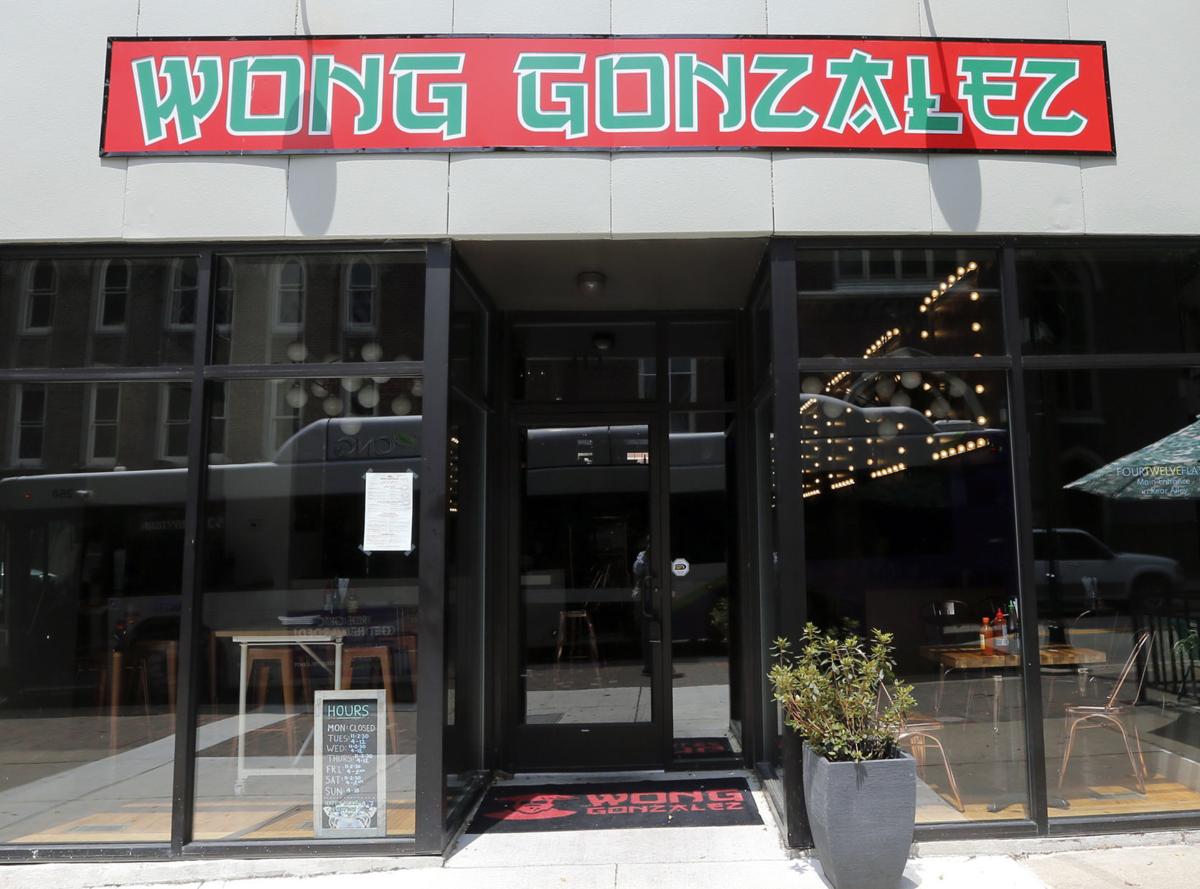 Wong Gonzalez
Fantastic Asian-Mexican fusion within walking distance of the convention center. I had always heard about Wong Gonzalez but didn't find time to go until last trip to Richmond and you can guarantee I am going back. I'll likely be running back the General Wong's fried chicken burrito. Heads up for this weekend: the restaurant will be closed on Sunday for a private event, so be sure to eat there on Friday or Saturday. Check out the menu online.
Secret Sandwich Society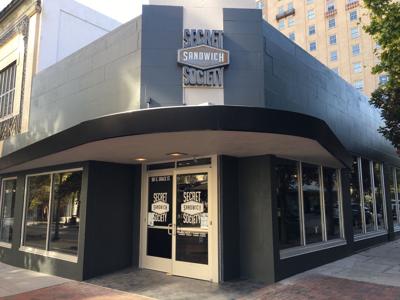 Secret Sandwich Society
Another great lunch option very close to the event site, Secret Sandwich Society isn't much of a secret with the SCG Tour coverage staff. Serving up tasty sandwiches with a historical themed menu, SSS also has great beer offerings for a nice way to wind down after a long day of Magic. My go-to sandwiches are the Mckinley and the Eisenhower. Check out the menu online.
Mama J's
Mama J's
According to their website and Cedric Phillips, Mama J's is Richmond's premiere soul food dining experience. This spot is on my list to hit this weekend, so I don't have any personal recommendations, but Cedric endorses the pork chops. Check out the menu online.
Coverage
Join Cedric Phillips, Patrick Sullivan, Bryan Gottlieb, Emma Handy, myself, and the rest of the SCG Tour coverage team for all the action starting at 10am ET on Saturday and Sunday at twitch.tv/starcitygames!