With the March of the Machine main story coming to an end tomorrow, two more side stories filled readers in on what is going on in Zendikar and New Capenna.
Zendikar: Battles in the Field and in the Mind shows Nahiri doing her best to bring Zendikar into the Phyrexian fold, even fusing herself into the new Hedron network that spans the plane. The adventuring party of Akiri, Tazri, Orah, Linvala, and Kaza trek to the Skyclaves, where Nahiri has taken over, in an attempt to defeat the compleated planeswalker.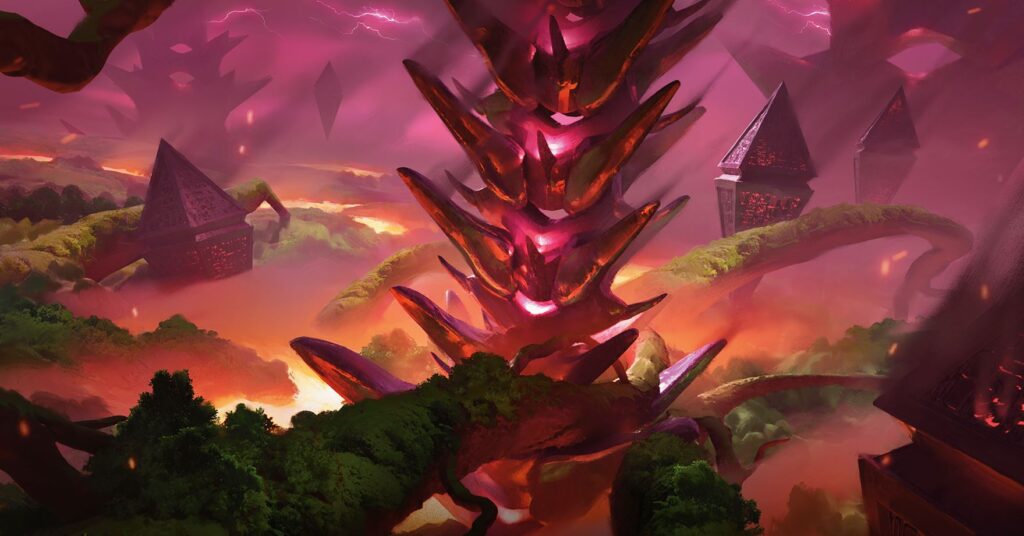 The group finds Nahiri and attacks, but come up short until Linvala stuns her with light, leaving an opening for Tazri to hurl her halo from her neck and connect with a meaningful blow. Nahiri falls from her stone and metal embrace to the Skyclave, and the rock formation begins to crumble.
The adventuring party manages to escape and watches the Emeria Skyclave collapse and fall to the earth from the clouds. The fate of Nahiri is unknown following the collapse, but the sky notably loses its red and oily appearance.
New Capenna: The Fall of Park Heights takes us back to New Capenna and we see members of the families plotting a way to bring down Atraxa. The angels have returned and are aiding the citizens of New Capenna to ward off the Phyrexian invasion.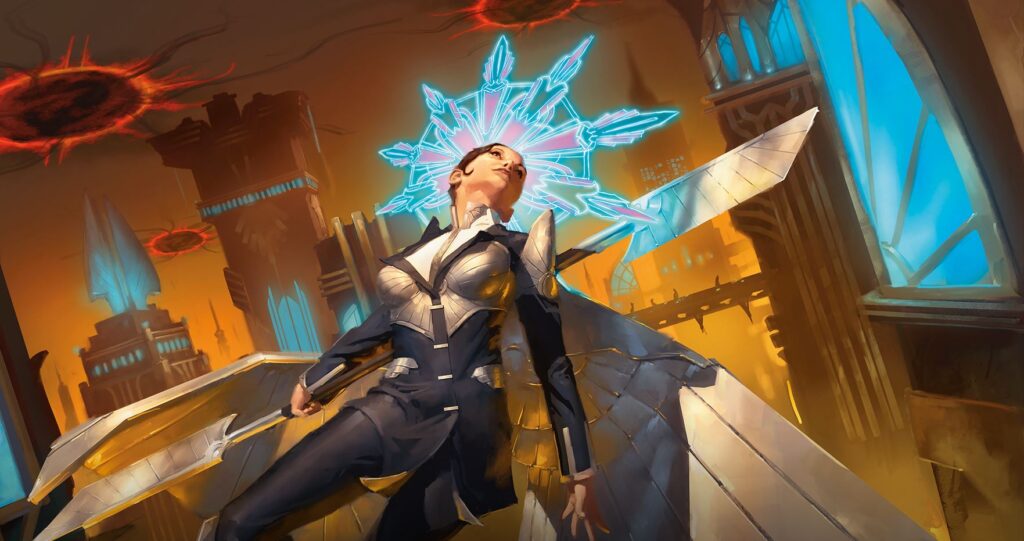 The people have starting using the stashes of Halo to fight off the Phyrexian converter beasts. The families work together to execute their plan of destroying Park Heights in hopes that its demolition crushes Atraxa underneath the cityscape.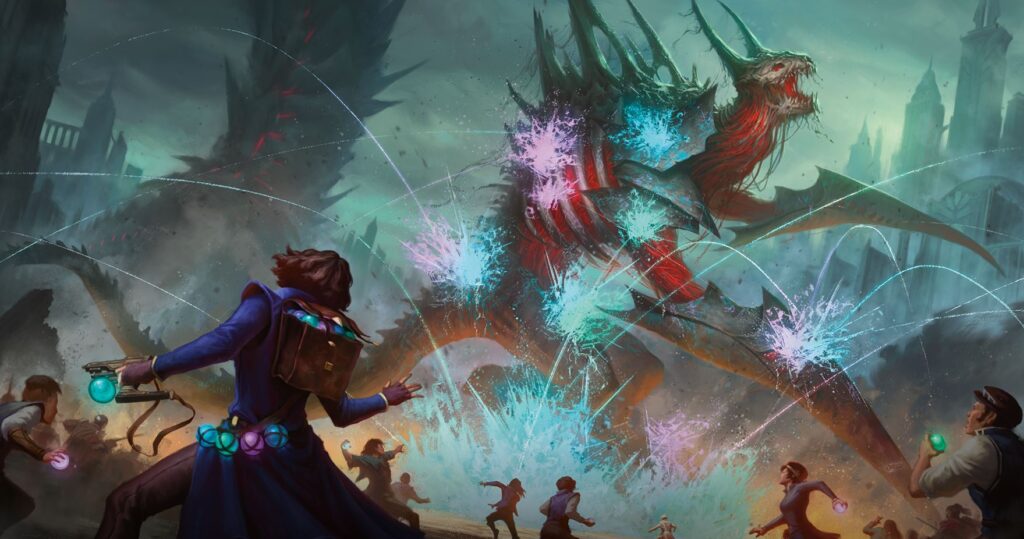 The resistance blows up Park Heights with Atraxa underneath, but as usual, it is unclear if the Phyrexian is dead. The sky bursts with Halo, painting hope for New Capenna, though the angel Della states that the war is far from over, but this step can give the angels a chance to win the battle. Those that reside on New Capenna, however, will have to rebuild.
What did you think of these side stories? Are Nahiri and Atraxa dead? Let us know what you think in the comments on Facebook and Twitter.