Hosts Jimmy Wong and Josh Lee Kwai will be joined by Post Malone for the upcoming episode of Command Zone Live.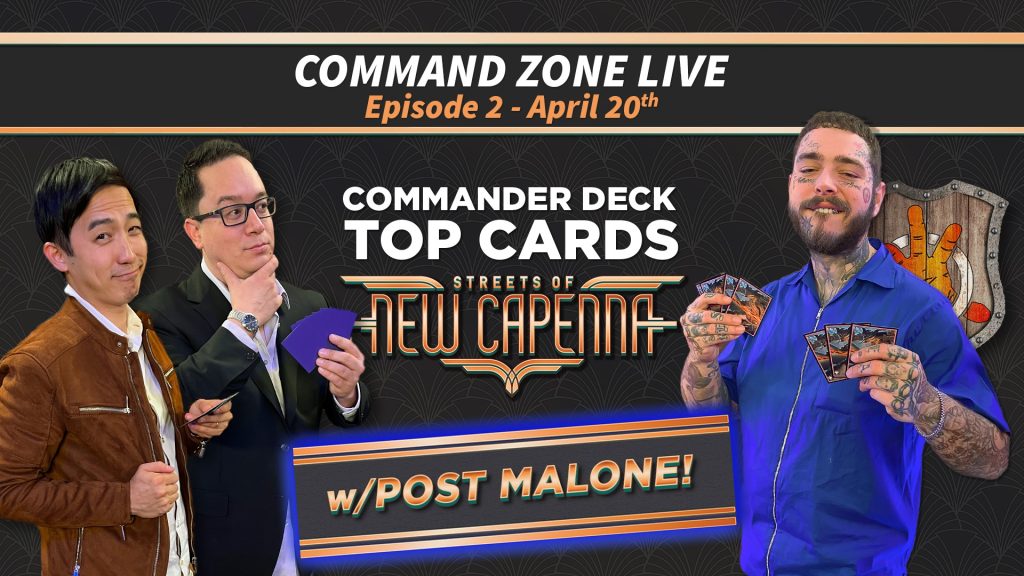 The trio plans to discuss some of the top Commander cards revealed during Streets of New Capenna preview season and more. Viewers are invited to join the discussion, get answers to their burning Magic: The Gathering questions, and share their thoughts on all the exciting new cards.
Be sure to register ahead of time and catch the discussion next Wednesday, April 20 at 4 PM PT.
If you missed out on the first episode of Command Zone Live you can check it out below.
Read the original article from Wizards of the Coast.