Hasbro, parent company of Wizards of the Coast (WotC), has released its Second Quarter 2023 Financial Report.
While The Lord of the Rings: Tales of Middle-earth is already the second-best selling Magic: The Gathering set in history (only behind Modern Horizons 2) and is on pace to be No. 1, the Wizards of the Coast and Digital Gaming segment revenue decreased by 11 percent due to one fewer set release in Q2 compared to 2022. Digital and licensed gaming revenue increased 33 percent, in large part due to MTG Arena D&D Beyond. Operating profit declined of 37 percent due to lower revenue, higher royalty expense associated with Universes Beyond and increased investments.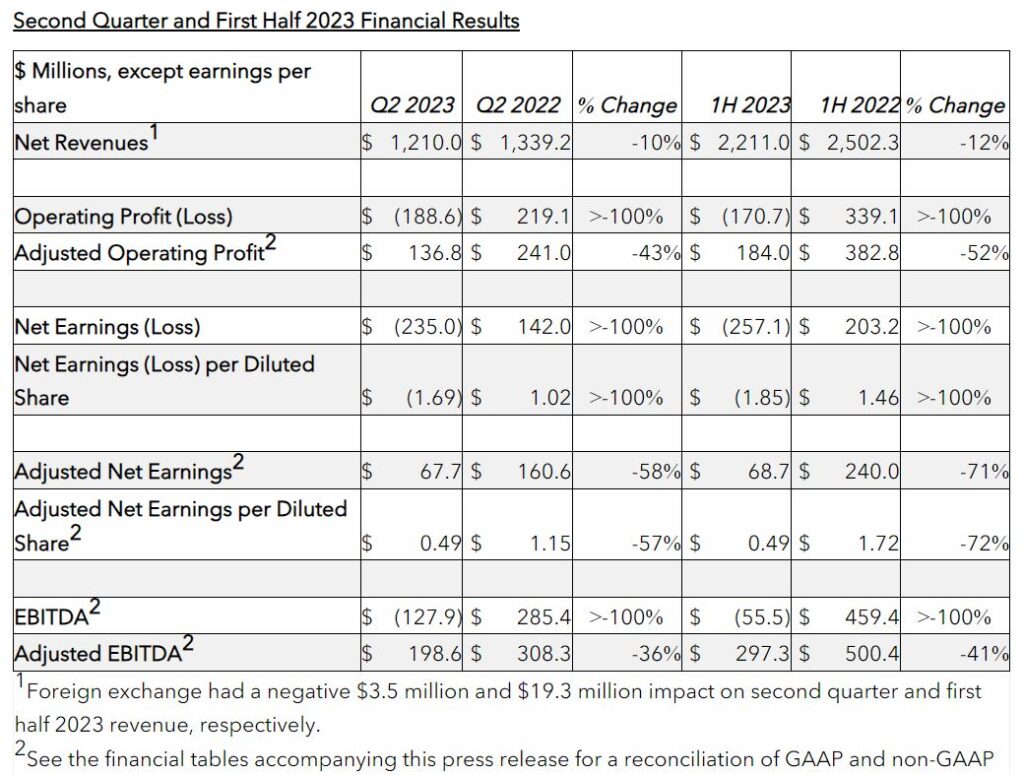 Magic: The Gathering, specifically, decreased 15 percent due to the timing of set releases this year, leaving Q2 one fewer set. And overall, Hasbro revenue declined 10 percent, ahead of expectations, driven by stronger than planned point of sale trends within Consumer Products, according to the Hasbro Reports Second Quarter 2023 Financial Results press release.

Another positive note for Magic from the press release is the return of fans and players to organized play following MagicCon: Barcelona and the upcoming World Championship at MagicCon: Las Vegas this September.
Hasbro CEO, Chris Cocks, highlighted that Hasbro has entered into a definitive agreement to sell
eOne Film and TV business to Lionsgate for approximately $500 million. He summed up the quarter as doing better than expected and pointed out new products that led the way as the return of Furby, the latest Universes Beyond MTG set, and Transformers.
"The Hasbro team delivered a solid second quarter, with revenue ahead of our expectations, significant reduction of inventory, and meaningful progress toward our transformation and cost savings programs," Cocks said. "New products are delighting our fans around the world, including the return of FURBY and the release of MAGIC: THE GATHERING's Universes Beyond set, The Lord of the Rings: Tales of Middle-earth, which is already the second largest set in MAGIC's history. TRANSFORMERS entertainment and innovation is driving strong growth in the brand."
Read the press release from Hasbro.