Preview season for Wilds of Eldraine is nearly done! Below you'll find each card previewed on Wednesday, August 23.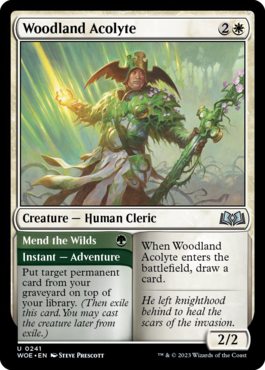 Woodland Acolyte – Source | Virtue of Courage – Source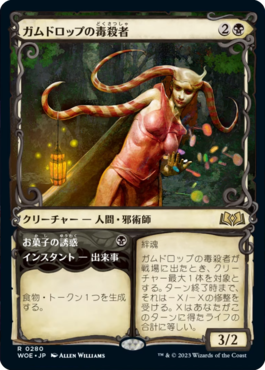 Gumdrop Poisoner – Source | Quick Study – Source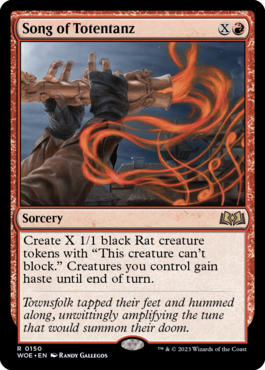 Song of Totentaz – Source | Gingerbread Hunter – Source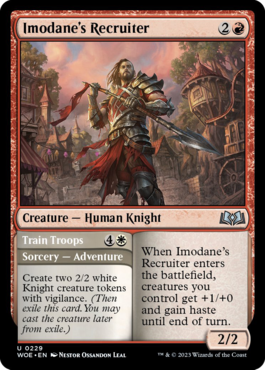 Imodane's Recruiter – Source | Horned Loch-Whale – Source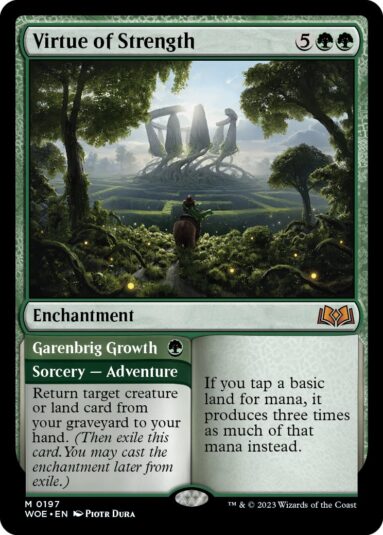 Virtue of Strength – Source
Commander Decks
Wilds of Eldraine is scheduled to release on September 8. View our official gallery.