Core Set 2021 will be available to draft online later this week. The minimal amount of work required to get started for most Draft formats is a list of top commons per color and an understanding of each archetype. The following tables are my initial attempt at approximating that information:
| | |
| --- | --- |
| Color Combination | Archetypal Strategy |
| Azorius | Flyers |
| Orzhov | Lifegain (three life yields triggers) |
| Boros | Go Wide |
| Selesnya | +1/+1 Counters |
| Dimir | Reanimator |
| Izzet | Prowess with Graveyard Theme |
| Simic | Drawing Second Card Matters |
| Rakdos | Sacrifice |
| Golgari | Morbid |
| Gruul | Large Creatures Matter |
Quickly glancing at the above list yields an understanding of archetypal distance. This is a very important for succeeding early on in a Draft format. For example, Boros and Selesnya aren't very close according to archetypal distance because the strategies of going wide and going tall are antithetical to each other. In contrast, Selesnya and Gruul are fairly close because they overlap in green, and +1/+1 counters make larger creatures, which trigger Gruul cards that care about that.
Izzet overlaps with both Dimir and Simic because spells like Opt help find Reanimator pieces and trigger Simic Drawing Second Card Matters cards. This means that, should you start a draft in blue, it may be optimal to consider Izzet, Simic, and Dimir ahead of Azorius because there are likely more overlapping commons that can be used within those archetypes. Take some time to come up with your own understanding of archetypal distance given the archetypal descriptions above.
This distance informs my common ratings significantly. You might think I'm crazy to have Opt so high, but I believe it will be a very impactful common in three of the four blue archetypes. Below are my Top 3 expected commons, in order, for each color. Additionally, the number next to the name is my ordering of the Top 10 commons.
| | | | | |
| --- | --- | --- | --- | --- |
| White | Blue | Black | Red | Green |
| Basri's Acolyte (4) | Roaming Ghostlight (5) | Grasp of Darkness (3) | Scorching Dragonfire (2) | Llanowar Visionary (1) |
| Swift Response | Opt (7) | Rise Again (10) | Spellgorger Weird (6) | Hunter's Edge (9) |
| Feat of Resistance | Mistral Singer | Finishing Blow | Chandra's Magmutt (8) | Drowsing Tyrannodon |
Note: there is a significant power-level gap between the top five commons and the rest.
I bet having Opt above removal like Finishing Blow, Hunter's Edge, Finishing Blow, and Swift Response sounds crazy, but my gut just screams that it'll be an incredibly important card for blue. I have Finishing Blow outside of my Top 10 because five mana is just so inefficient. Furthermore, I have Rise Again above Finishing Blow because it has the potential to be one of the best cards in a deck, which is a rare case for a common.
Golgari cares about the graveyard and has large creatures. Rakdos wants to recycle cards from the graveyard, and it has Thrill of Possibility and extremely valuable targets at uncommon such as Goremand. While Orzhov likely doesn't care for Rise Again, it is a key card for Dimir while likely strong in two other black decks, and I would rather take a card like that than an inefficient removal spell to start my draft. There is a huge difference between four and five mana for a removal spell. Finishing Blow is significantly worse than Blood Curdle.
Now that I've described my surface expectation of the cards and archetypes in this format, let's jump into a draft!
Pack 1, Pick 1
The Pack:
The Pick:
[crowdsignal poll=10570894]
Pack 1, Pick 2
The Picks So Far: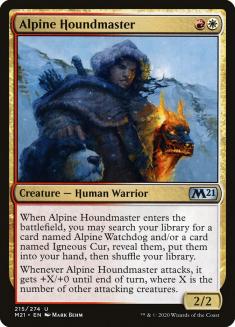 The Pack:
The Pick:
[crowdsignal poll=10570896]
Pack 1, Pick 3
The Picks So Far:
The Pack:
The Pick:
[crowdsignal poll=10570903]