Red in Zendikar Rising Draft has greatly exceeded expectations, as the depth of the color at common is truly impressive. Roil Eruption is clearly the best of the bunch and is often the best pick out of most packs it's in. However, Pyroclastic Hellion, Grotag Bug-Catcher, and Ardent Electromancer are cards I am quite happy to take in the earlier parts of Pack 1. And that's only the commons. Reds uncommons are disproportionately impressive with respect to the other colors and almost every red uncommon is first-pickable; the only one that isn't is Fireblade Charger.
The general populace has not caught on to this evaluation. Most now understand that blue is a top contender, but red competes for the top slot too. Grotag Bug-Catcher, Ardent Electromancer, and Pyroclastic Hellion wheel in a surprising number of drafts. This has pushed me into red in quite a few drafts of late and I have reaped the rewards.
I currently believe that the best deck in the entire format is mono-red. Not every table can support this deck because it requires the color to be a bit underdrafted. Luckily, I believe many currently underdraft red and hence drafting the best deck is more feasible right now.
There is quite a bit of reach in red. Roil Eruption targeting the opponent for direct damage can end a surprising amount of games. But there's so much more reach than just Roil Eruption. Some of the DFCs, such as Song-Mad Treachery and Kazuul's Fury, can end games in which the opponent is at a relatively safe life total. Pyroclastic Hellion and Synchronized Spellcraft as top-end help add to the density of direct damage. But all of these cards are, for lack of a better word, obvious. They clearly say "this deals direct damage to an opponent". Sneaking Guide and Cliffhaven Kitesail reliably wheel, and provide the same effect. I slept on these pieces early in the format, but I won't make that mistake again. Pushing through those last points of damage through evasion adds a wonderful dynamic to these red decks.
The weakness of aggressive strategies is often that, if the game goes long, they will lose. However, access to a density of reach means that aggressive red decks don't need to deal the full twenty damage so early. They can get away with dealing only fifteen damage because, if the game goes long, they will draw cards that can deal those last points of damage. And getting that necessary early damage with the suite of red commons is easier than I expected. Ardent Electromancer enables extremely explosive draws. All it takes is a non-Wizard two-drop for Electromancer to yield a double-spell on Turn 3, which is almost an auto-win on the play!
With all of this in mind, let's jump into a draft! Will I be able to start off red? Do I get pushed into red by wheeling key components?
Pack 1, Pick 2
The Picks So Far: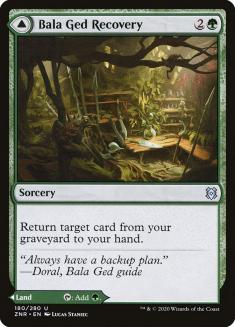 The Pack:
The Pick:
Pack 1, Pick 5
The Picks So Far:
The Pack:
The Pick:
Pack 1, Pick 8
The Picks So Far:
The Pack:
The Pick:
Pack 2, Pick 4
The Picks So Far:
The Pack:
The Pick: