I've finally started getting the hang of the Theros Beyond Death Draft format. As I mentioned earlier this week, I spent a lot of time losing at the beginning of this format. With a couple of extra days of drafting, watching streams, and delving into my mistakes with other well-respected Limited players, I believe I have found the errors in my ways.
It was based in a fundamental misunderstanding of the commons. What I believed was mediocre filler is good filler, and what I believed was good filler is mediocre filler. This meant that, while I may have drafted synergistic decks with powerful cards, my average card quality was below par. And that showed in my results. This demonstrates the importance of understanding how to maximize the value of your commons. The majority of cards in any given Limited deck are commons, and hence discerning the proper collection of commons that make each archetype tick is paramount to success. Below are examples of my misevaluations:
It might sound small, but these minor adjustments of common color evaluations made a large difference in the decks I could draft. Every little edge counts in Magic, and proper common evaluation is one of the most important edges in modern Limited.
Pack 1, Pick 1
The Pack:
The Pick:
Pack 1, Pick 2
The Picks So Far: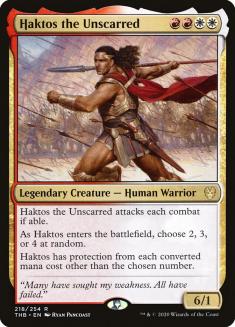 The Pack:
The Pick:
Pack 1, Pick 5
The Picks So Far:
The Pack:
The Pick: