A potential new Dungeons & Dragons Secret Lair was leaked today on a Facebook ad from Singapore.
The Dungeons & Dragons: Honor Among Thieves drop showed six new cards depicting characters from the Forgotten Realms before the post was deleted, though not before the images made their way to Reddit.
Check out Edgin, Larcenous Lutenist; Forge, Neverwinter Charlatan; Holga, Relentless Rager; Simon, Wild Magic Sorcerer; Xenk, Paladin Unbroken; and Doric, Nature's Warden/Doric, Owlbear Avenger.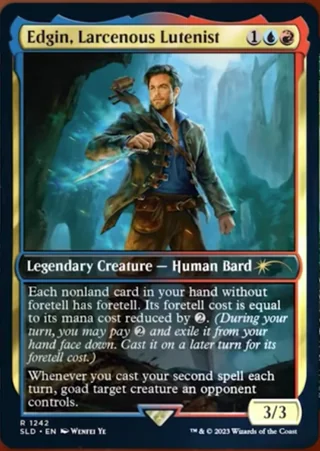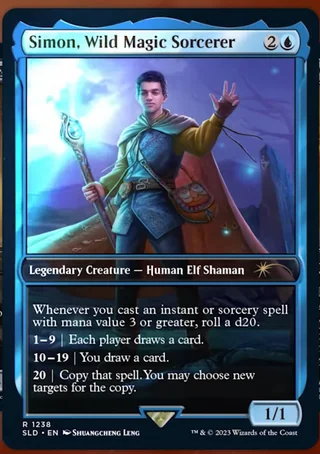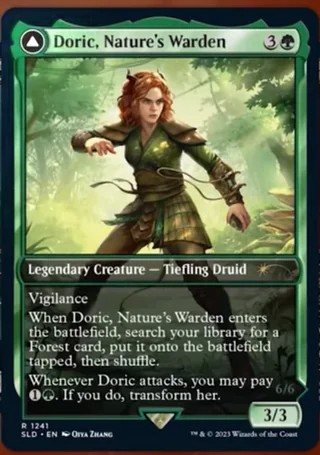 Notably, none of the cards feature the flavor word abilities like most of the cards from the Adventures in the Forgotten Realms set. All six cards are also legendary creatures, lending themselves to be Commander all-stars.
So, do you think these are legit? If so, which card is your favorite? Let us know what you think in the comments on Facebook and Twitter.