After initially being scheduled for release on April 1, Wizards of the Coast (WotC) has announced the official release date for the Magic: The Gathering set, Unfinity, will be October 7.
The fourth installment in the Un-sets, Unfinity was delayed due to ongoing supply chain issues. A preview of what was to come was unveiled back in November, with Unfinity featuring black border cards and out of this world promos. Unfinity will feature planetary and orbital full-art basic lands as well as borderless shock lands featuring art from outer space.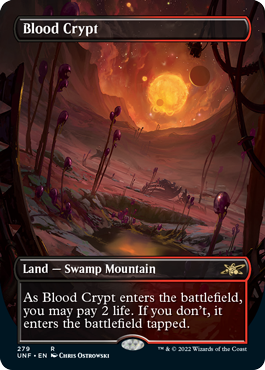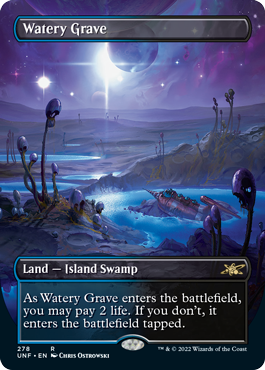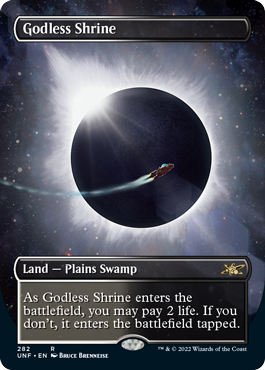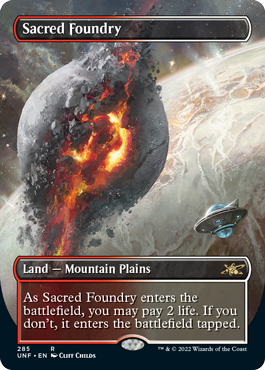 Read the official announcement from WotC.