The Magic: The Gathering Twitter account has revealed two pieces of art from The Brothers' War in anticipation of Thursday's Building Worlds Panel video and the launch of the story for the upcoming set.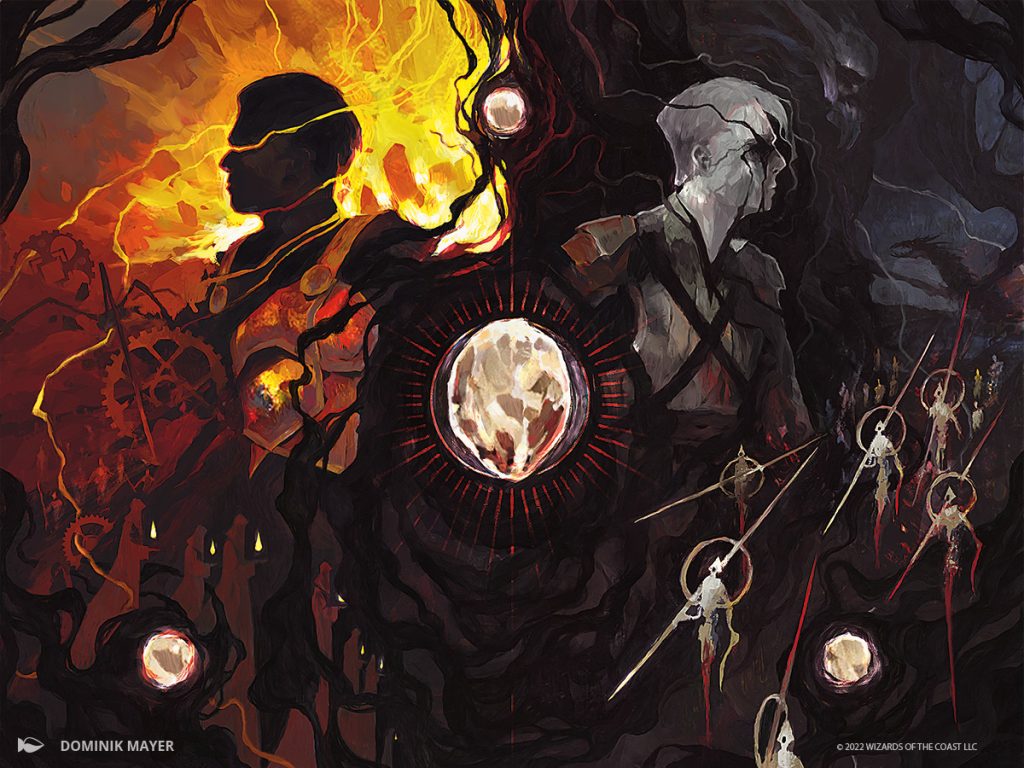 Dominik Mayer's stylized illustration captioned as "War" from the MTG Twitter account hypes the first two story articles that come out Thursday by Miguel Lopez.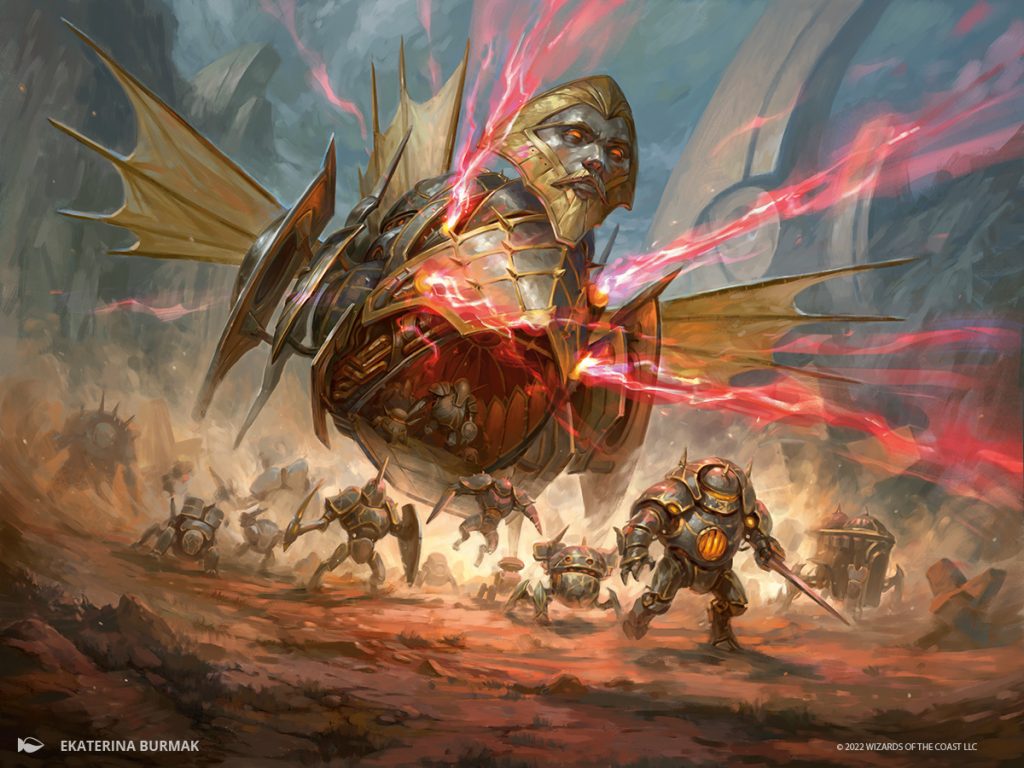 A piece by Ekaterina Burmak titled with a Tweet caption of "Innovation" shows a flying mech for Urza's side of the war, flanked by ground units.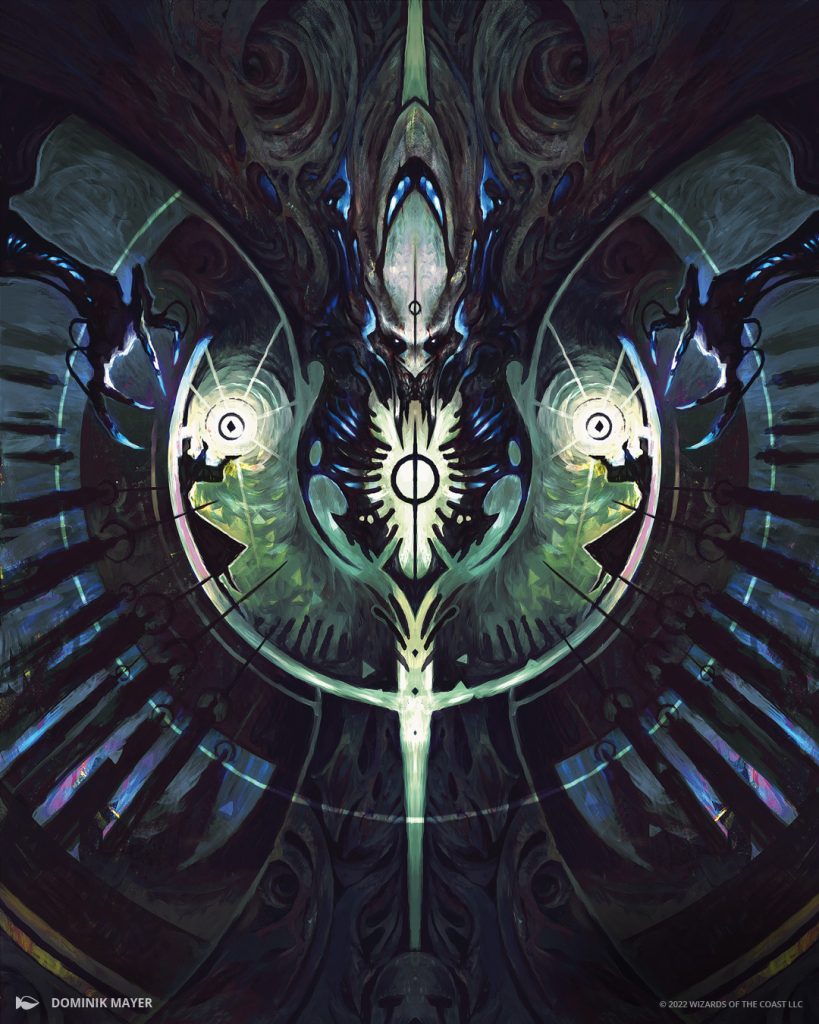 The second illustration by Mayer appears to be art for a saga featuring Gix that was Tweeted with the caption "Evil." It shares similarities to the art previewed for Gix, Yawgmoth Praetor by Anna Podeworna that was unveiled during the Weekly MTG monthly announcement in September.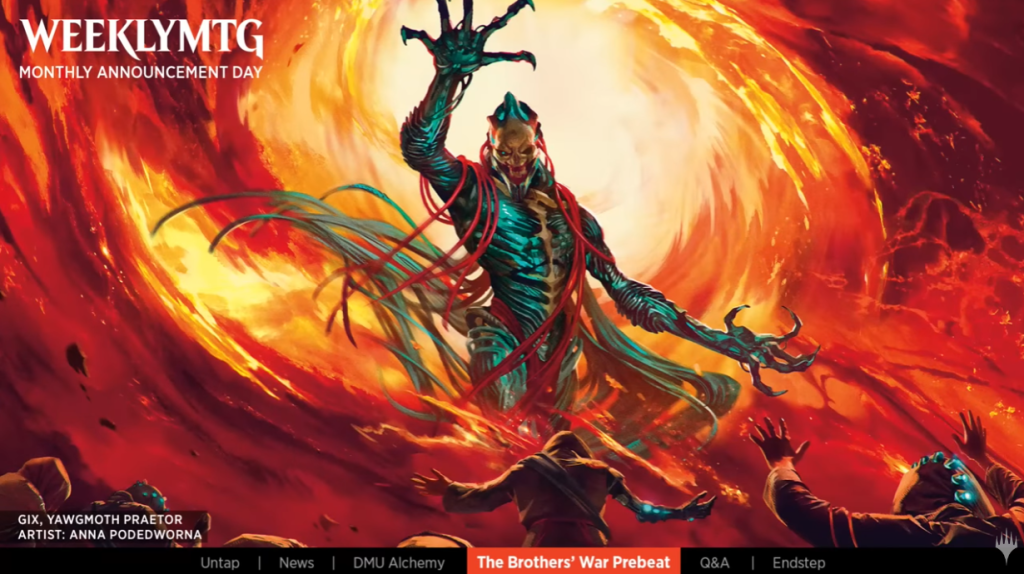 On top of the story for The Brothers' War beginning and the Building Worlds Panel that precedes preview season for the follow-up to Dominaria United, Thursday's Weekly MTG stream will be the October monthly announcement episode. While it is unclear what is going to be announced on stream, we can hope for more cards from The Brothers' War, and we know from Mark Rosewater, that there is one more meld card to go with Urza and Mishra that we have seen so far.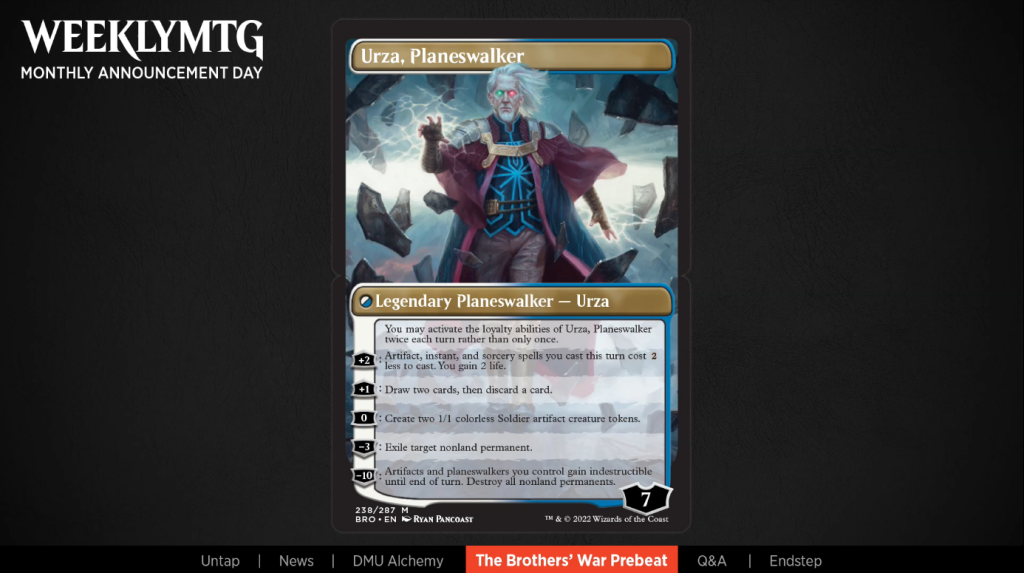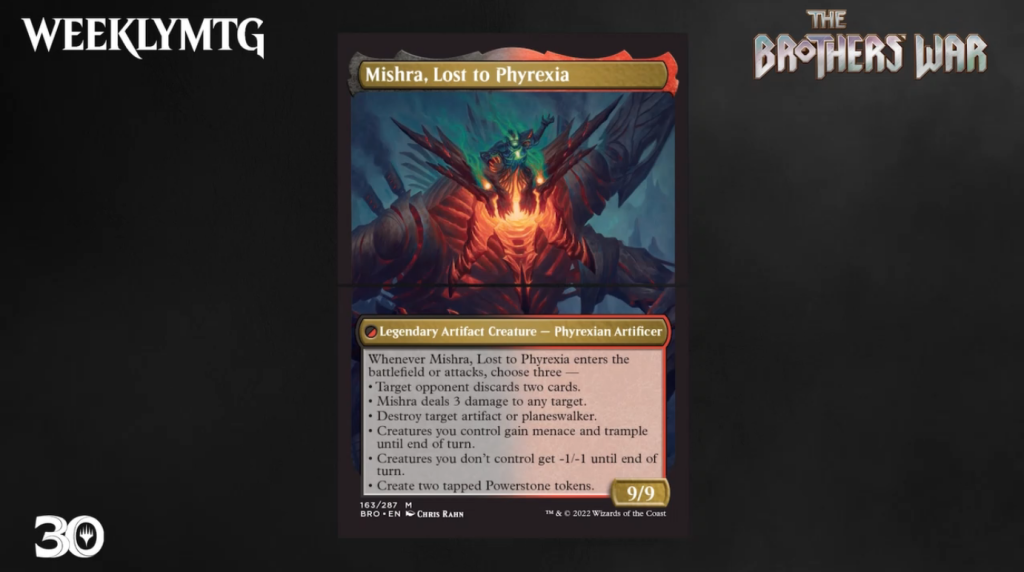 The official preview season for The Brothers' War starts on October 27 with the debut video. All the key dates for the next set can be seen below.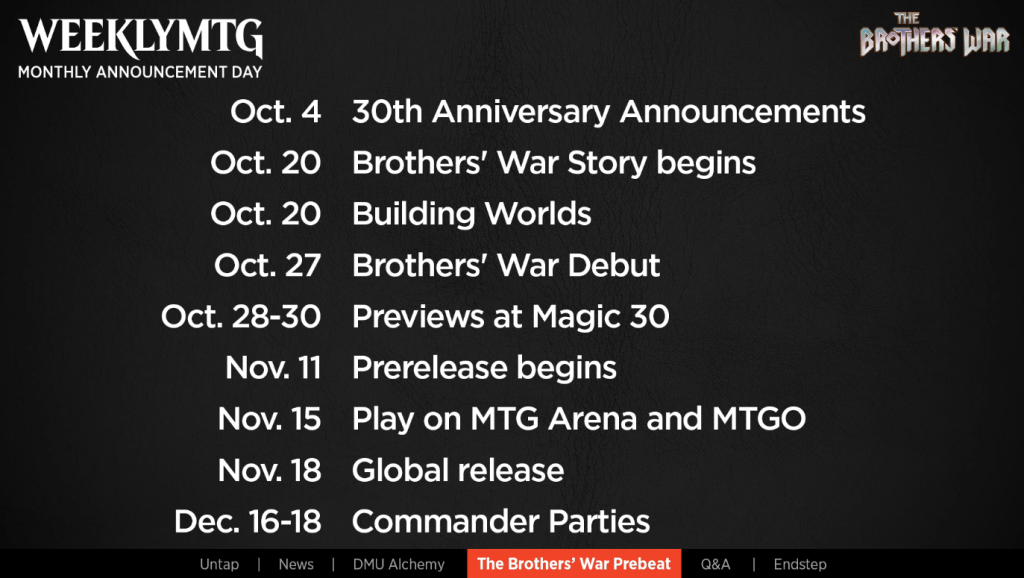 The Brothers' War will release on November 18. Check out our official preview gallery here.