Magic: The Gathering has joined forces with Gong cha to provide a set of limited-time Dominaria United beverages to their locations in Australia.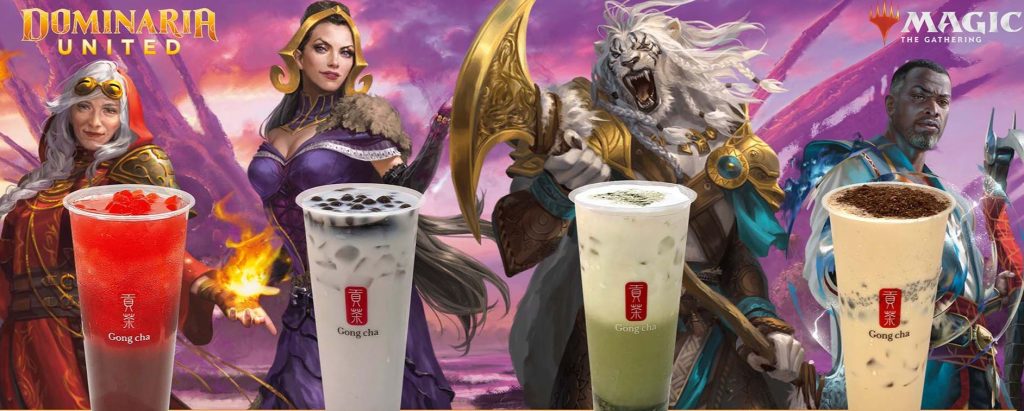 The fastest-growing tea brand in Asia, Gong cha provides a selection of teas ranging from traditional brews to sweet bubble tea (boba) desserts. To celebrate the upcoming launch of Dominaria United on September 9, visitors to select Gong cha locations can chose between these four planeswalker-themed drinks:
Jaya Juice – Grape green tea with strawberry pearls
Liliana's Necrofancy Taro – Taro milk tea with pearls and herbal jelly
Ajani's Inspiring latte – Macha latte with white pearls & milk foam
Teferi's Cookie Tea – Pearl milk tea with cookies
While the offer is currently only available in Gong cha's Australian stores, the brand has already begun expanding to the United States, so hopefully those of us stateside will get to enjoy a similar promotion in the future.
Dominaria United is scheduled to release on September 9. View our official preview gallery.