Wizards of the Coast (WotC) has revealed yet another exciting Universes Beyond crossover – Secret Lair x Tomb Raider!
Part of the upcoming Secretversary Superdrop, Secret Lair Tomb Raider features five reprinted MTG cards featuring new art, a brand-new Lara Croft, Tomb Raider card, and a treasure token. Check them out below.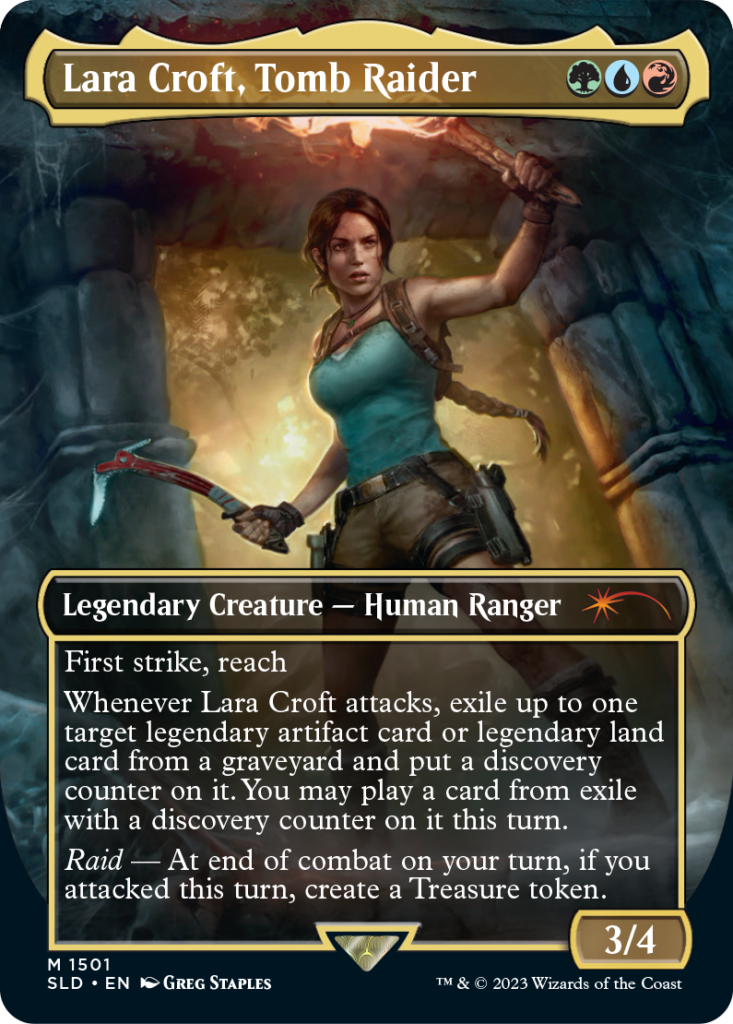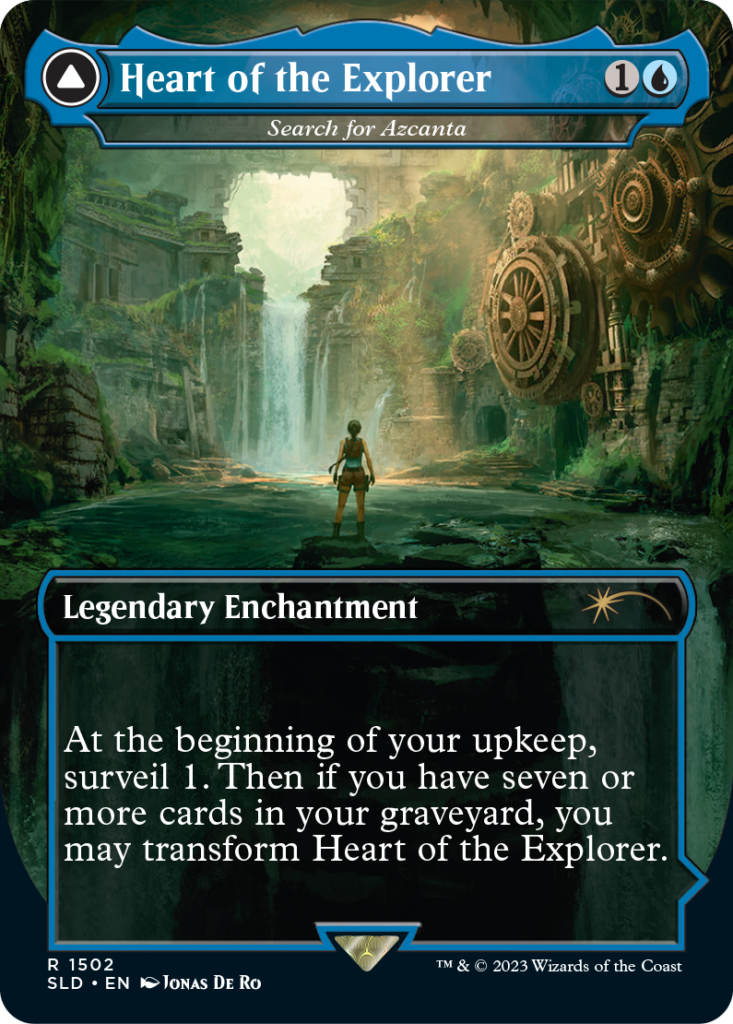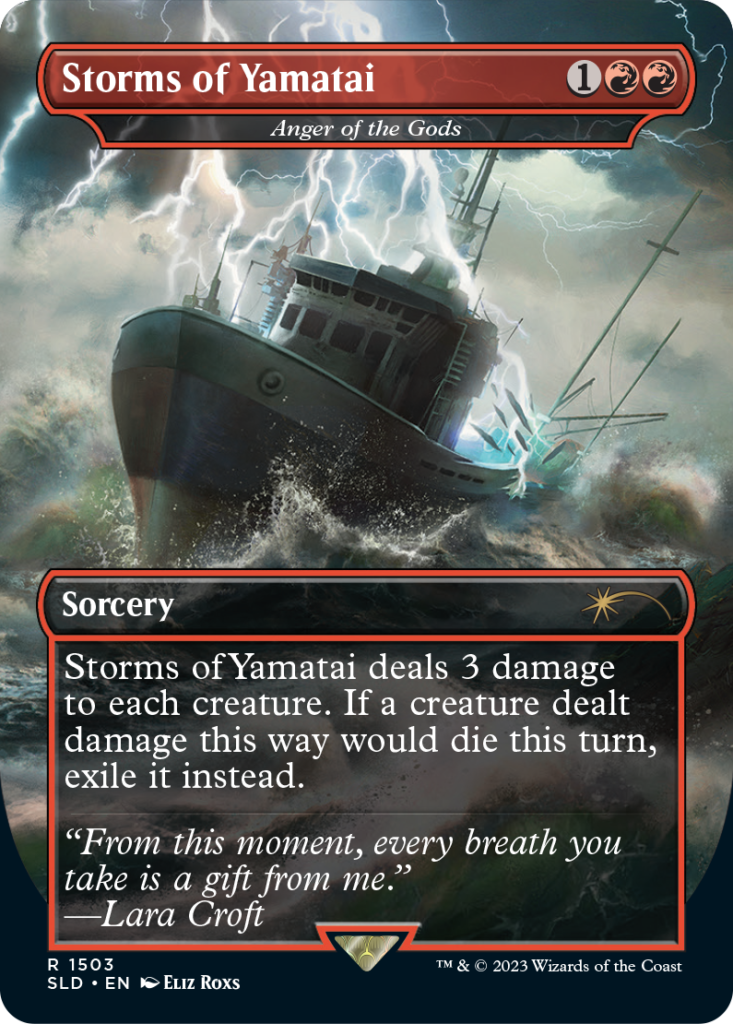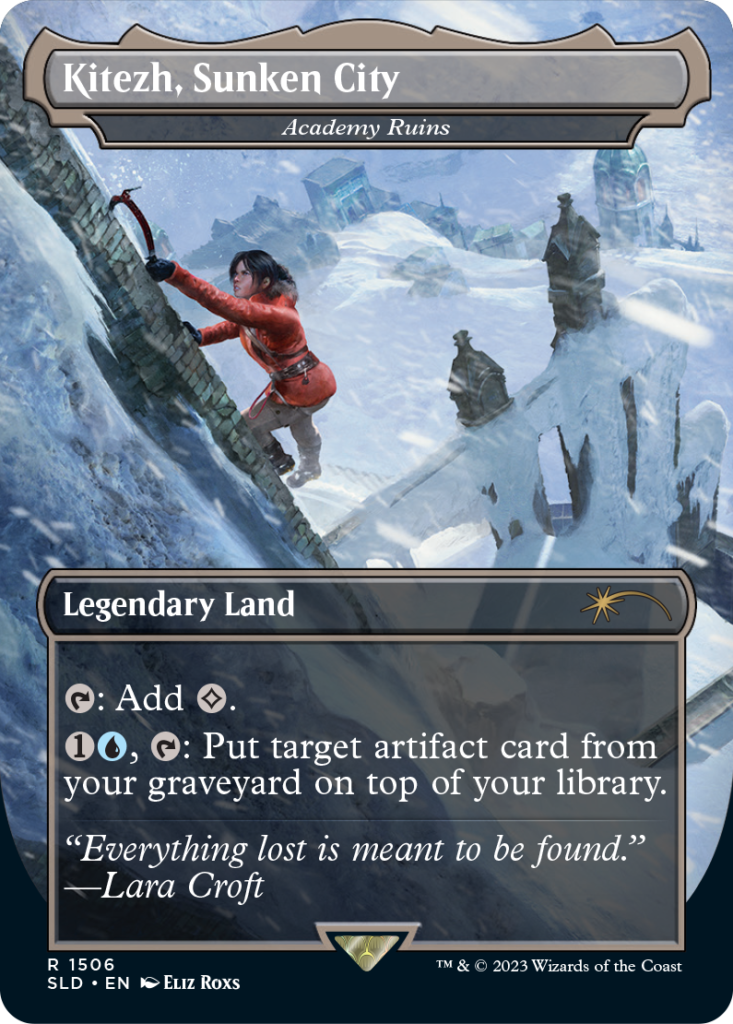 Contents
1x Lara Croft, Tomb Raider
1x Search for Azcanta // Azcanta, the Sunken Ruin as "Heart of the Explorer // The Lost Valley"
1x Anger of the Gods as "Storms of Yamatai"
1x Bow of Nylea as "The Grim Whisper"
1x Shadowspear as "Totec's Spear"
1x Academy Ruins as "Kitezh, Sunken City"
1x Treasure token
Pricing
Non-foil: $39.99 USD
Traditional foil: $49.99 USD
This drop will be available on the Secret Lair website for a limited time beginning November 20 at 9 AM PT.
Read the original article from WotC.