Two of the Secret Lair drops coming in the June Superdrop were teased via an email from Wizards of the Coast (WotC) today.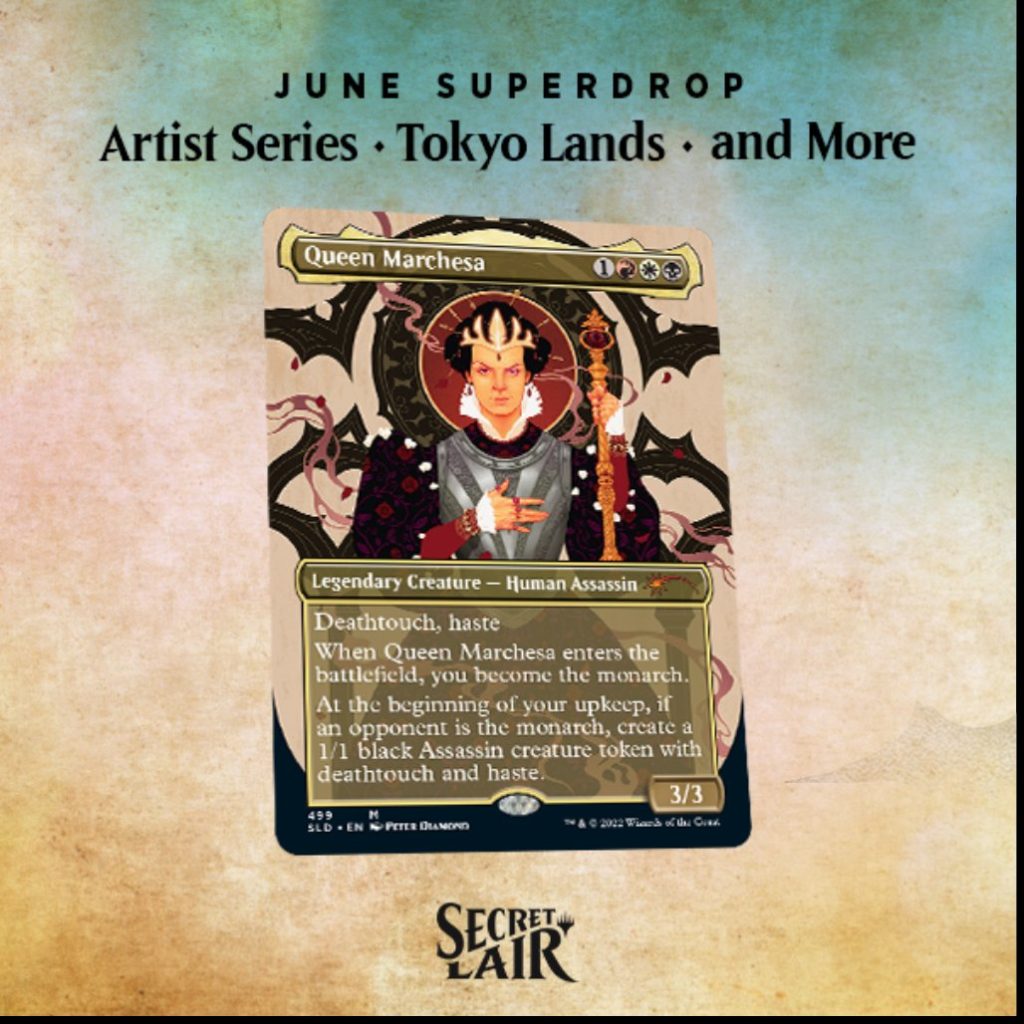 Another installment in the Artist Series and a drop named Tokyo Lands will be two of the drops set for the June Superdrop. Another drop could follow the style of the new version of Queen Marchesa that was previewed in the email. Members of the Magic TCG Reddit community are already attempting to figure out what theme Queen Marchesa is a part of and what other cards could be coming with it. The artist behind the new Queen Marchesa, Peter Diamond, has screen prints and alternate movie poster art for movies like The Mummy and The Secret of Kells.
The email sums up the June Superdrop as, "New art. New themes. Must-see reprints." The rest of the Superdrop will be revealed on Monday.
What do you think the new drops will be? Let us know what you think.