The Wizards Play Network YouTube channel uploaded an unboxing video that shows off the contents of the upcoming Game Night: Free-For-All product.
Game Night: Free-For-All is a new product aimed at teaching players how to play MTG with quick casual games, featuring five ready-to-play decks. The contents of the bundle includes:
Five 60-card Magic decks—1 of each color
1 traditional foil card in each deck
5 Spindown life counters with life counter platforms
15 double-sided tokens and 20 +1/+1 counters
Rulebook and 5 reference cards
The video shows off the names of the decks, the rares from each deck, the new eternal-legal rare from each deck, the tokens, rulebook, reference cards, and the spindown dice. The names of the decks are:
Glorious Combat (white)
Political Trickery (blue)
Dark Sacrifice (black)
Draconic Fury (red)
Boundless Elves (green)
You can see the decks and their reference cards below: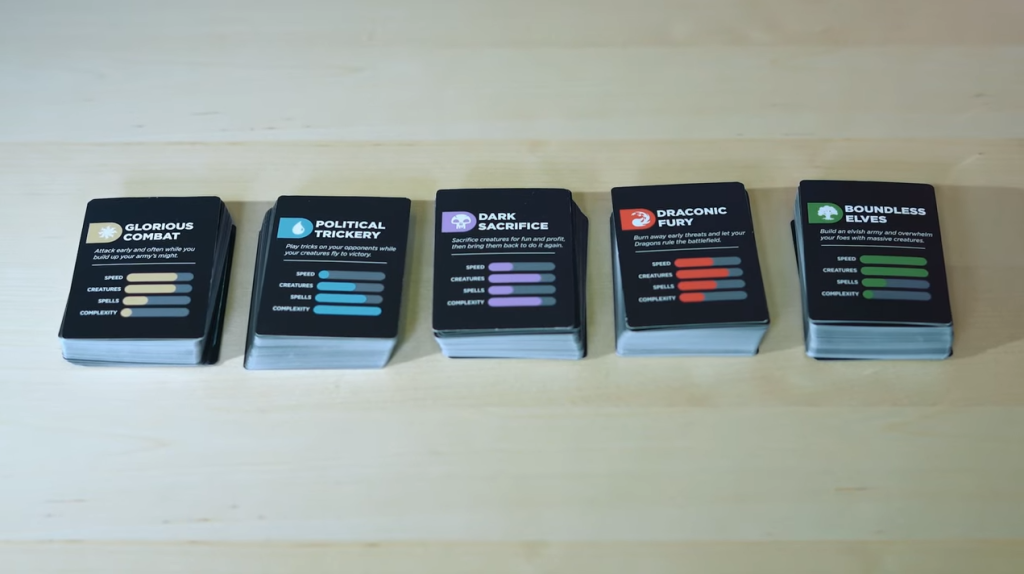 The rares from the decks, including the new-to-MTG foil promos are also shown off.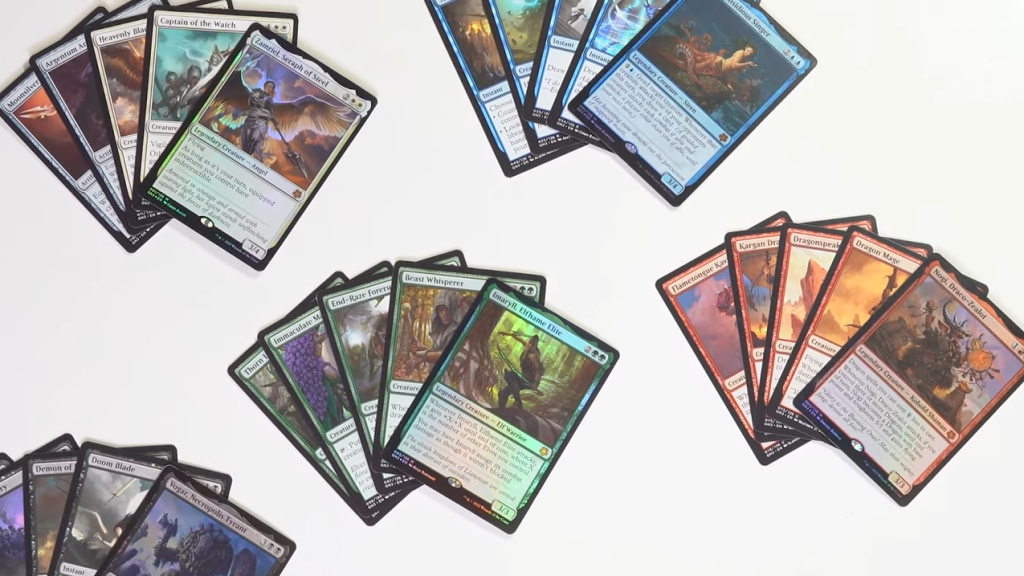 Game Night: Free-For-All is set for release on October 14. More details can be found on the WPN site.