Magic: The Gathering Tweeted out a quick reminder that the Wizards Presents broadcast is coming in just over two weeks.
Wizards Presents is a preview stream for all things Wizards of the Coast (WotC) scheduled for August 18. It is the "biggest day of announcements yet" and will include previews for Dominaria United, upcoming releases for Magic: The Gathering and Dungeons & Dragons.
For MTG, the set names for all the upcoming sets through 2023 will be revealed. Additional Secret Lair and Universes Beyond products will also be unveiled.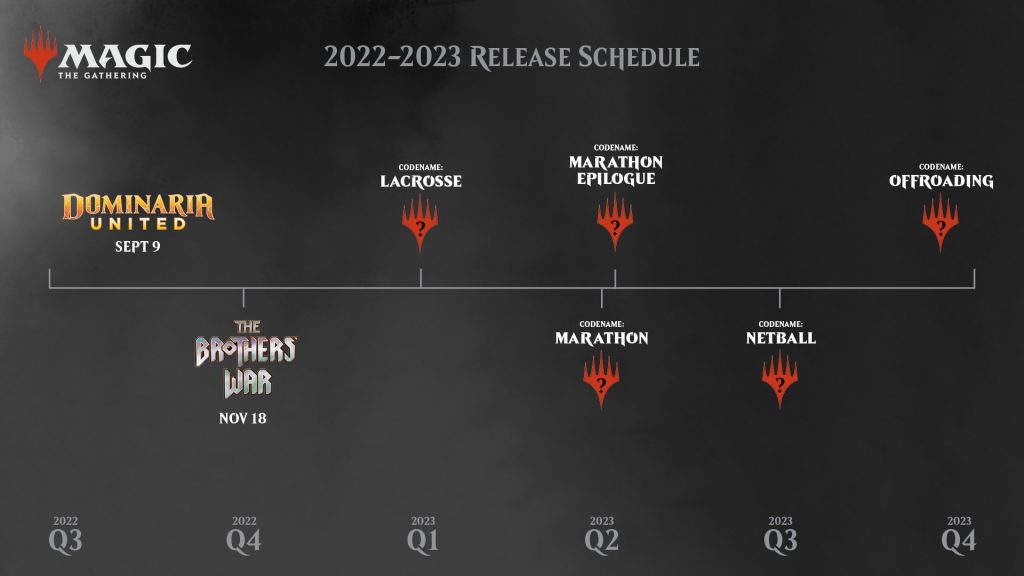 Read more on Wizards Presents here. Mark your calendars for August 18 and let the speculation being. What would you most like to see announced for MTG? Let us know what you think in the comments over on Facebook and Twitter.