As part of an ongoing series of weekly changes, Wizards of the Coast (WotC) has announced the updates and changes for Week 1 of Streets of New Capenna on Magic Online.
Streets of New Capenna Release
Streets of New Capenna releases on Magic Online this Thursday, April 28.
Redemption Begins: May 25, 2022
Redemption Reprint Guarantee Date: September 7, 2022
Redemption Cutoff Date: October 12, 2022
Pioneer Challenges Upgraded
With the uptick in the popularity of Pioneer, Challenge events will now award prizes down to 64th place.
New Card Arts Added
Magic Online-Only Promos

Retro Frame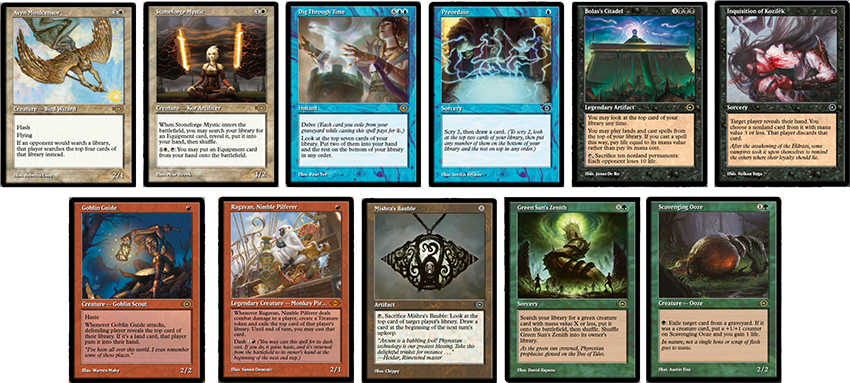 Read the Fine Print Secret Lair (Limited Time)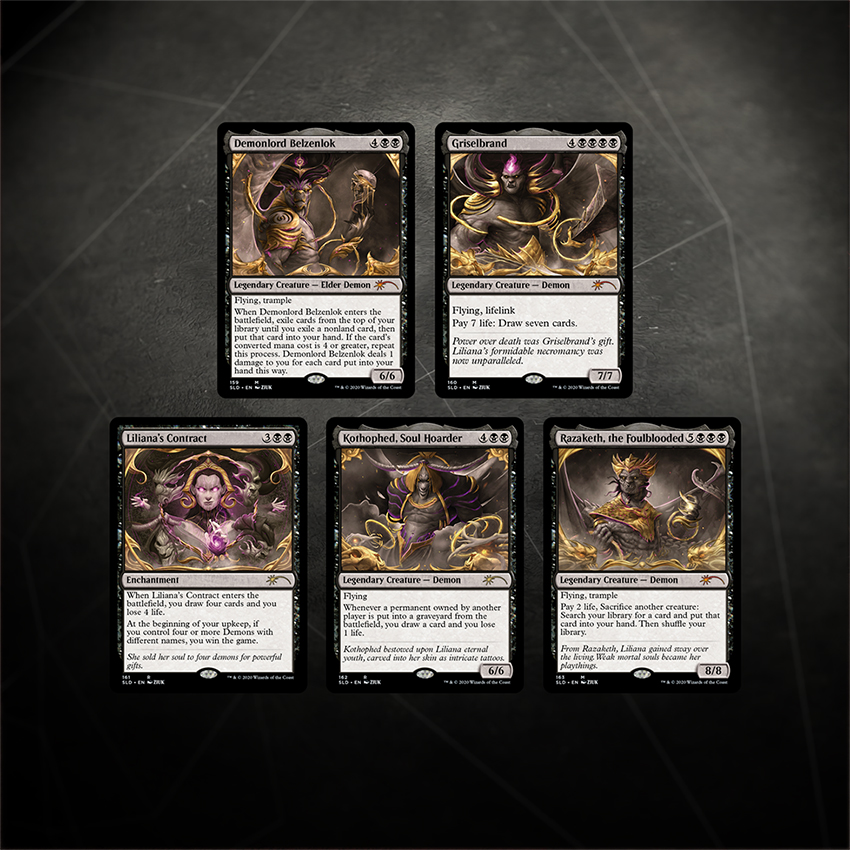 Other New Arts
Streets of New Capenna Commander Cards on Magic Online
New Avatars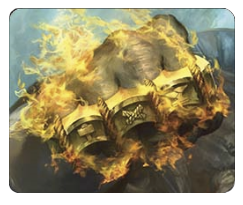 Available in the New Account Starter Kit and Deck Builder's Essentials.

Vivien, Ob Nixilis, and Elspeth will be this set's prestige avatars.
"Earning at least five points gets you the uncommon Vivien on the Hunt prestige avatar. You'll be the most dapper drafter in the pod!
Earning at least 20 points nabs you the rare Ob Nixilis, the Adversary prestige avatar. Lord Xander won't know what hit him.
Earning 40 points or more awards you with the mythic rare Elspeth Resplendent prestige avatar. Whether it's her sword skills or her fashion sense, there's just no contest."
Other Avatars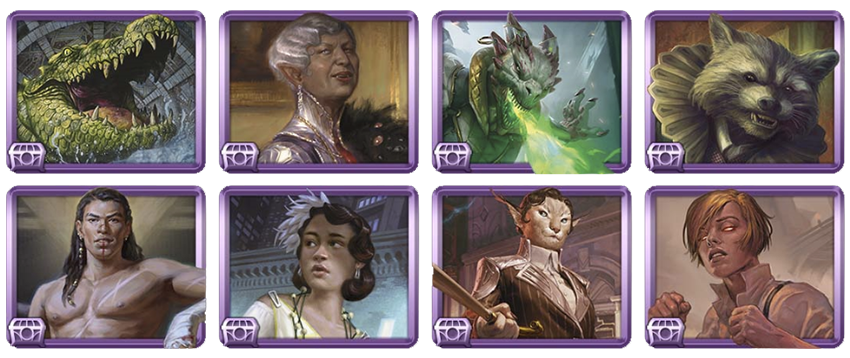 Sewer Crocodile
Evelyn, the Covetous
Ognis, the Dragon's Lash
Cabaretti Initiate
Tenacious Underdog
Giada, Font of Hope
Brokers Initiate
Jaxis, the Troublemaker
Read more about the art and avatar updates here.
Kamigawa Remix
The Kamigawa Remix event gives players a brand-new Limited environment featuring cards from across all four Kamigawa sets. You can learn more and check out the full card list here, but act quickly as the event ends tomorrow, April 27.
Upcoming Cube Events
May 4: Caleb Gannon's Powered Synergy Cube
May 11: Modern Horizons 2
May 25: Proliferate Cube
June 1: Vintage Cube
MOCS Season 2 Invitation Changes
"Starting with Season 2, both the winner and runner-up of the MOCS Showcase will earn invitations to the World Championship in 2023!

The winner of MOCS Showcase Season 1 in June will instead earn an invitation to the first Pro Tour of 2023.

Qualifiers and Super Qualifiers will now feed into the Regional Championships. These events are slated to start up again in July when tabletop's qualifying season begins.
MOCS Showcase Qualifiers and the MOCS Leaderboard will give invitations to the Pro Tour.
MOCS Showcase Opens will give invitations only to the winner starting with Season 2 (previously winner and runner-up)."
The next Showcase Challenges will take place on May 7-8.
Format Challenges
Format Challenges are scheduled to run every weekend for the foreseeable future and are the first step to qualifying for Premier Play. The schedule for upcoming Format Challenges can be found below:
| Time (PT) | Saturday | Sunday |
| --- | --- | --- |
| 12:00 AM | | Vintage Challenge |
| 2:00 AM | Pauper Challenge | |
| 4:00 AM | 32-Player Legacy Challenge | Modern Challenge |
| 6:00 AM | Standard Challenge | Pioneer Challenge |
| 8:00 AM | Modern Challenge | Legacy Challenge |
| 10:00 AM | Vintage Challenge | Pauper Challenge |
| 2:00 PM | Pioneer Challenge | Standard Challenge |
Next Downtime
The next scheduled downtime is set for 9 AM on April 27 for the release of Streets of New Capenna.
Read the original article from WotC.