The wait for all the information involving the Magic 30 celebration is over! The highly anticipated three-day event on October 28-30 has plenty of ways to play, celebrate, and commemorate the game's 30th anniversary.
First up, there are three promo cards fans can get depending on their ticket package for the event. All ticket packages come with at least one copy of the foil-etched Arcane Signet and the Richard Garfield, Ph.D. promo. The Commander-themed packages also include a traditional foil Sol Ring.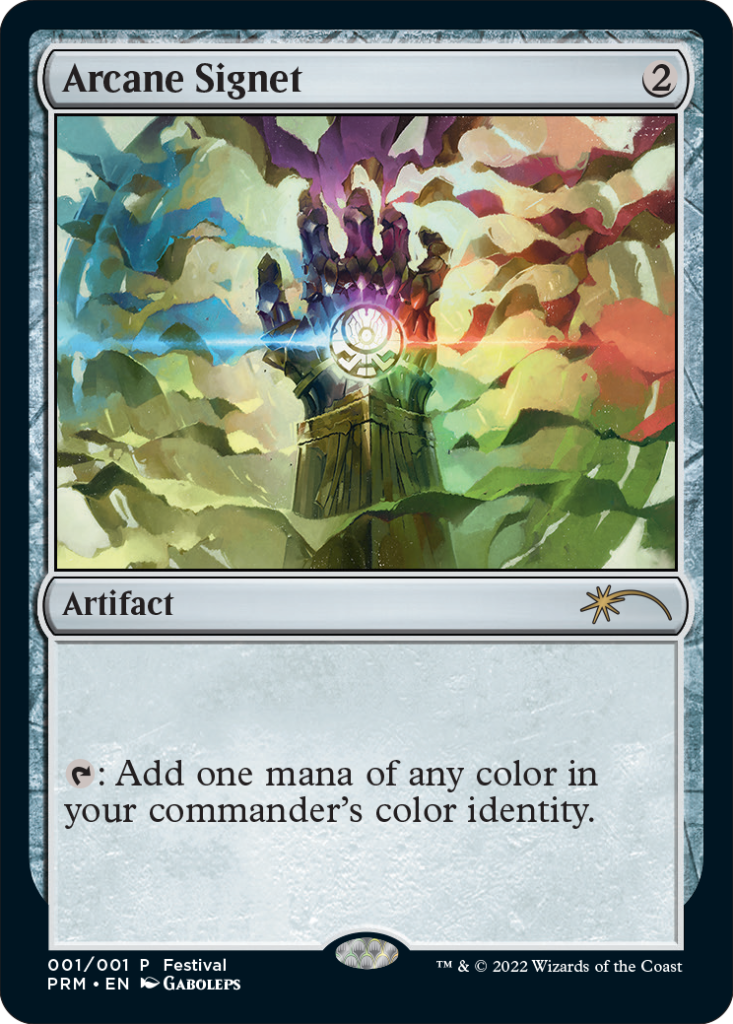 The ticket packages vary from one-day to full weekend options, with upgrades available for those looking for more swag, VIP treatment, and an invite to the Crimson Anniversary Party. Prices range from single-day tickets for adults at $60 or $20 for kids all the way up to the Black Lotus VIP package for $700. Packages include bonuses like Dominaria United Collector Boosters, Modern Horizons 2 Draft Boosters, Commander Legends Draft Boosters, Mystery Boosters, exclusive playmats, deck boxes, sleeves, pins, and more.
A virtual ticket package only costs $30 and offers MTG Arena and Magic Online event entries, access to select panels, access to exclusive merchandise, and an MTG Arena avatar.
The exclusive playmats for Magic 30 can be seen below.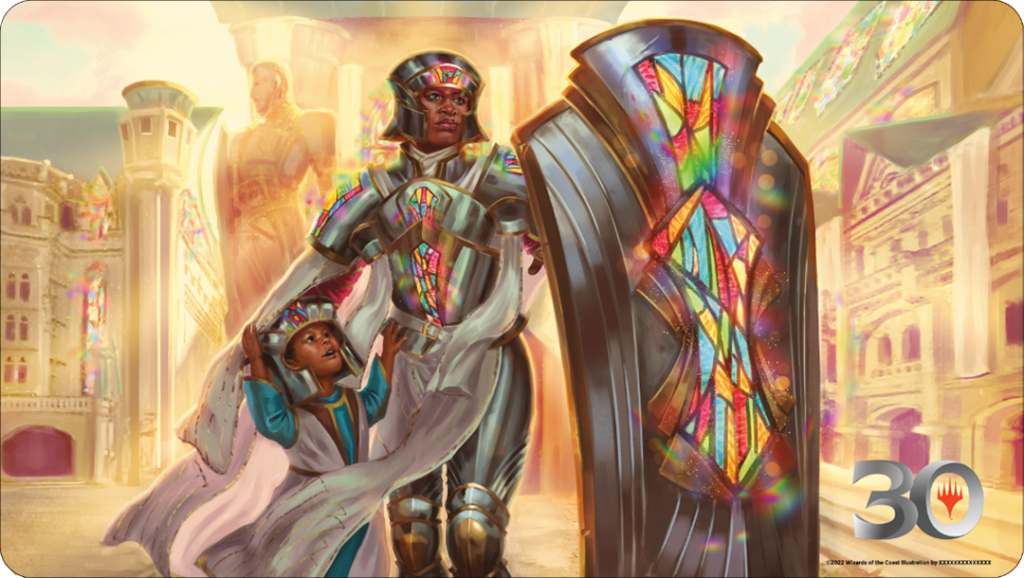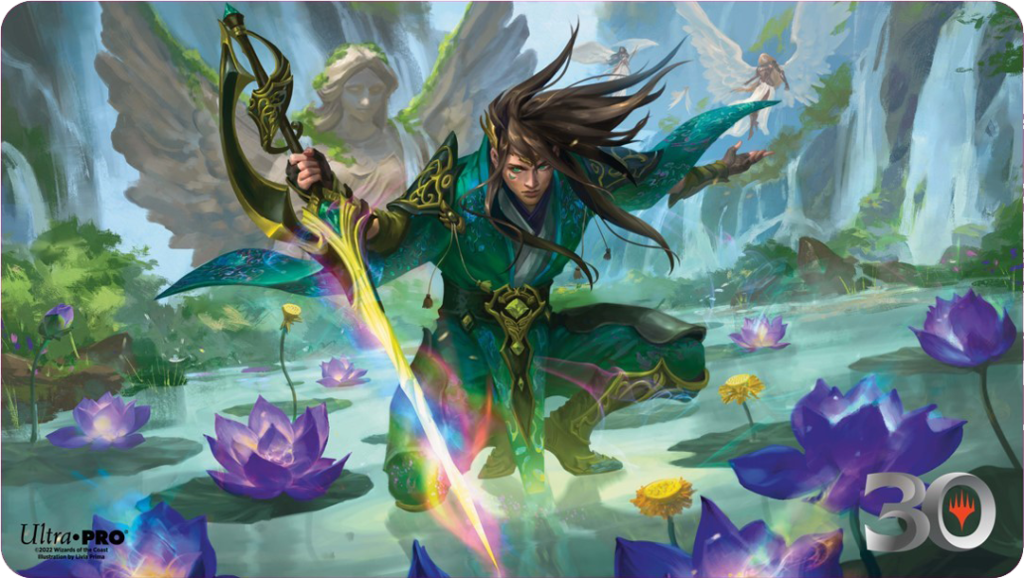 Get all the details on ticket packages here.
The panel schedule has also been announced. Check out the slate of panels touching on all things Magic.
Friday
Saturday
State of Tabletop Magic with Studio X
A Conversation with Richard Garfield

Saturday, 12:30–1:30 p.m.

Unfinity Panel
Art Panel
Cosplay Contest
Sunday
The Brothers' War Preview Panel
Mark Rosewater Panel
Redacted Lore Panel
Commander Rules Committee & Advisory Group Panel
More info on the panels can be found here.
Magic 30 will have at least five confirmed guest artists, though more may be added later. The five artists that will be there are:
Mark Poole
Ryan Pancoast
Victor Adame Minguez
Evyn Fong
Mark Tedin
Magic 30 will play host to Magic World Championship XXVIII and a plethora of events for all other attendees to play in all weekend long. Check out some of the headlining events you won't want to miss.
Magic 30 Championship

32-person event with a Top 8 Beta Rochester Draft. The Top 8 of four qualifiers will make the cut for the single-elimination championship on Sunday with prizes including Beta, Arabian Nights, Antiquities, and Legends booster packs.

Commander and Multiplayer events
Throwback and current Limited events
Unfinity events
Legacy and Vintage events
For all the play options listed so far, check out the schedule here.
A special Magic 30 Secret Lair drop will be sold at the event. Take a look at the five cards coming in the Li'l Giri Saves The Day drop with art by kawasumi.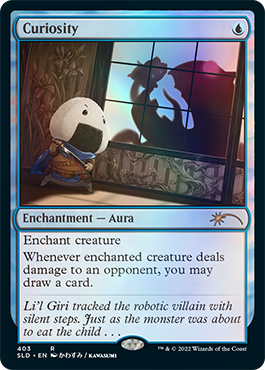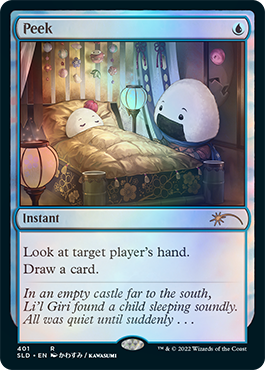 The traditional foil Li'L Giri Saves The Day Secret Lair drop can be bought on-site for $39.99 or online as part of the Festival in a Box Magic 30 package. The special package costs $269 and includes:
1 Magic 30 Virtual Ticket
1 Mystery Booster: Convention Edition Booster Box
1 Li'l Giri Saves the Day Traditional Foil Edition
1 Traditional foil Sol Ring Magic 30 promo card
1 Foil-etched Arcane Signet Magic 30 promo card
1 Kamigawa: Neon Dynasty Commander deck (Buckle Up)
1 Kamigawa: Neon Dynasty Commander deck (Upgrades Unleashed)
1 "Guardians of New Benalia" playmat with Magic: The Gathering's 30th Anniversary logo
1 Dominaria United stained glass deck box with Magic: The Gathering's 30th Anniversary logo
1 Set of 100 Li'l Giri card sleeves with Magic: The Gathering's 30th Anniversary logo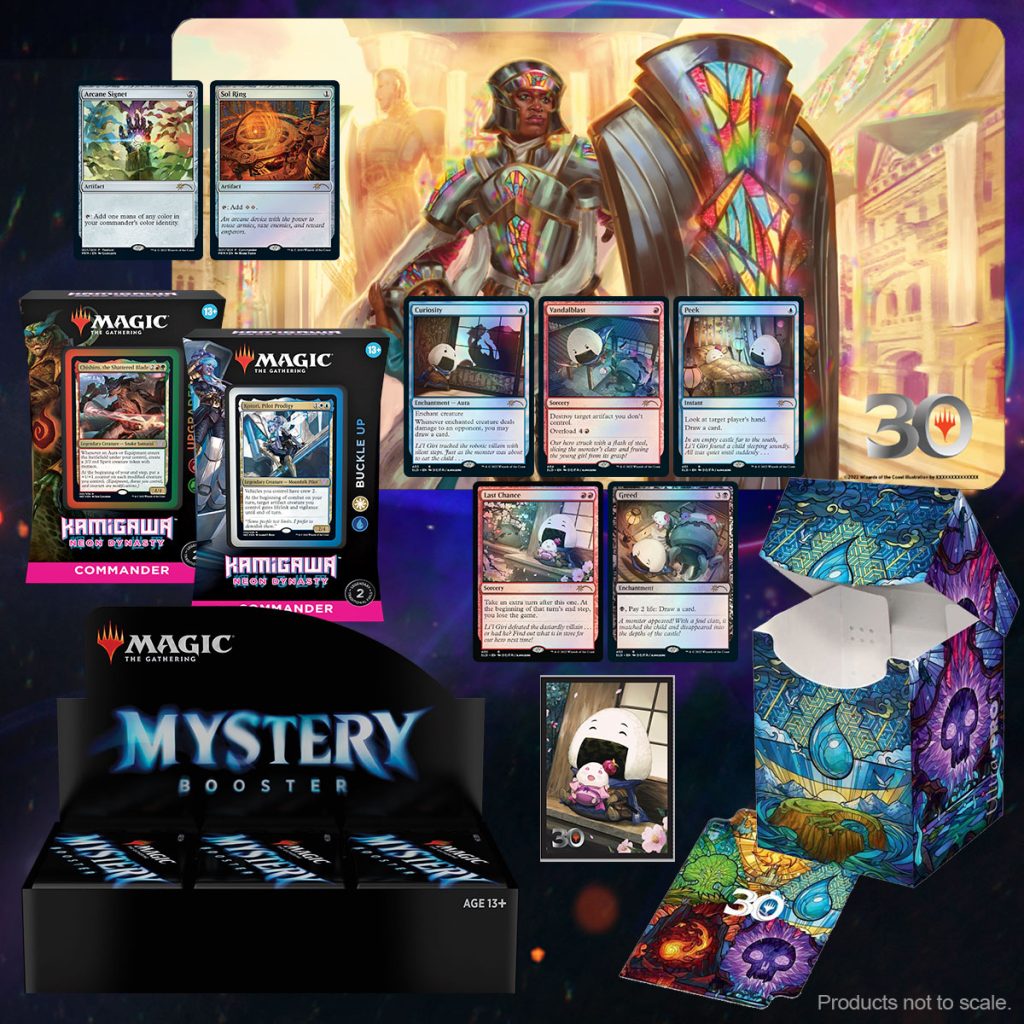 Read the official announcement from Magic.GG.