A few weeks ago, boxes of Hot Pockets featuring Gideon Jura appeared in stores across the United States. Today, Hot Pockets officially announced their crossover promotion with MTG Arena and revealed three additional planeswalker-themed products.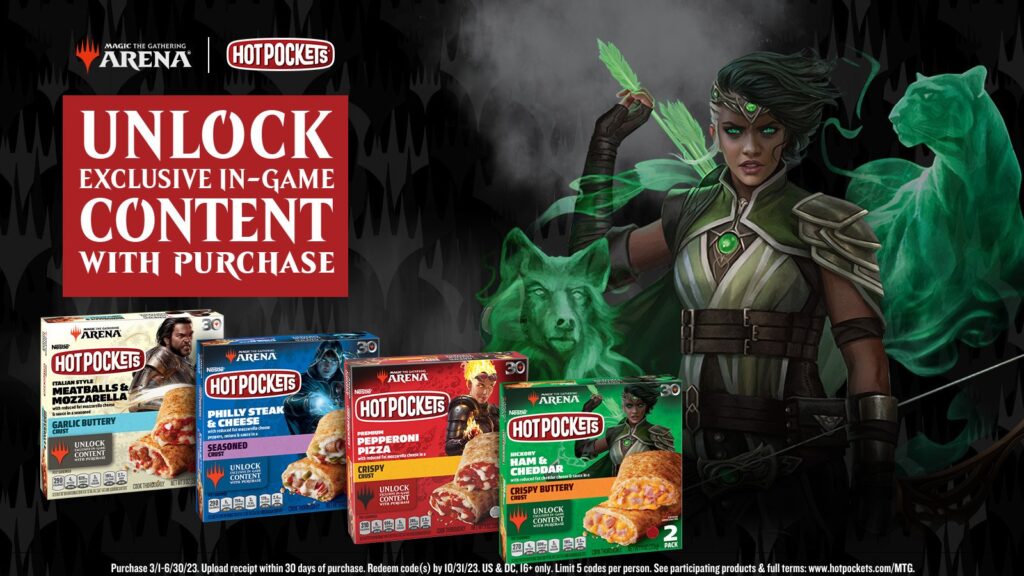 If Gideon's Meatballs & Mozzarella aren't your thing, you can now choose from Jace's Philly Steak & Cheese, Chandra's Pepperoni Pizza, or Vivien's Ham & Cheddar.
When the crossover was first revealed last month, the details of the promotion were available, but Hot Pocket's dedicated webpage for it wasn't live. Now, those interested can visit the site and learn more about all the available rewards. You can also view a breakdown of the rewards below:
Preconstructed Deck
Planeswalker Avatar
Planeswalker Deck Sleeves
2000 XP
2000 XP
What do you think of this promotion now that all the details are available? Let us know in the comments on Facebook and Twitter.