Courtesy of Wizards of the Coast (WotC) and The Command Zone, check out the Enduring Enchantments Commander Deck from Commander Masters!
The front-facing legendary enchantment creature, Anikthea, Hand of Erebos was already previewed, but now we get to see the legendary Human Bard alternate commander for the Enduring Enchantment deck along with all the other new cards.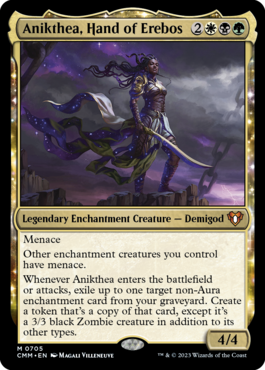 The new cards include new enchantment creatures, a versatile saga, a new card in the Impetus cycle, and the return of constellation.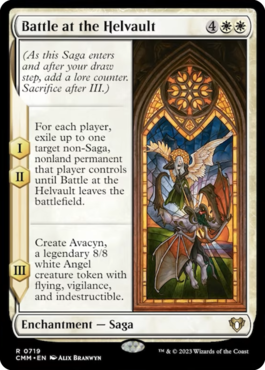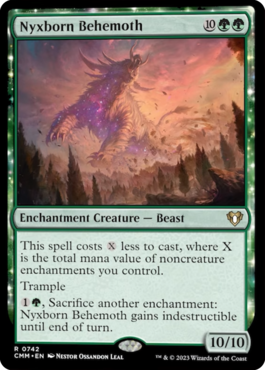 Take a look at the entire Commander deck below:
Creatures (29)
Planeswalkers (1)
Lands (37) What do you think of the Enduring Enchantments deck? What new cards are you excited to pick up for your Commander decks?
Commander Masters is scheduled to release on August 4. View our official preview gallery.