The preview season for the Warhammer 40,000 Commander Decks is underway! Below you'll find each card previewed from Monday, September 12.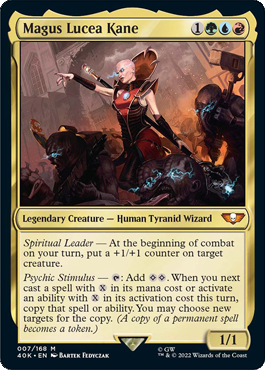 Magus Lucea Kane — Source | Marneus Calgar — Source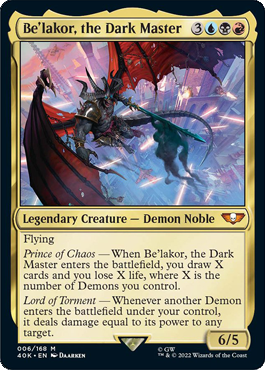 Be'Lakor, the Dark Master — Source | Imotekh the Stormlord — Source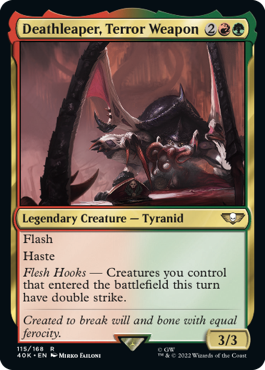 Deathleaper, Terror Weapon — Source | Noise Marine — Source
Catch Up
The Warhammer 40,00 Commander Decks are scheduled to be released on October 7.