Jean-Emmanuel Depraz won Magic World Championship XXIX on Sunday, overcoming a field of more than 100 of the best players on the planet to take home $100,000 and his first individual major title.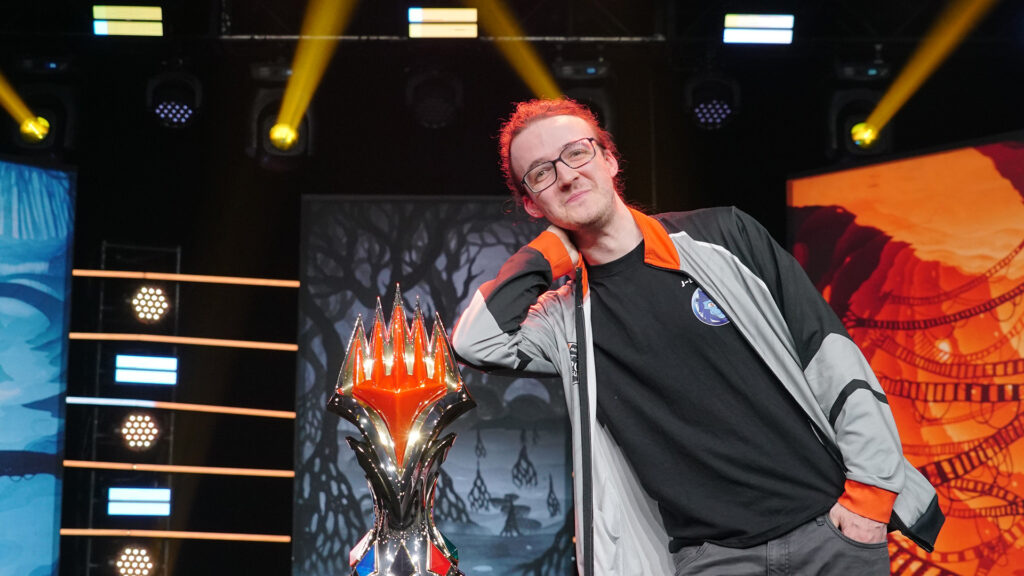 Depraz, a member of Team France that won the World Magic Cup in 2018 and the World Championship XXVII runner-up, etched his name in the history books this past weekend with his own signature win. After going 4-3 on Day 1, Depraz went 6-1 on Day 2 to secure his second World Championship Sunday appearance. He went 5-1 in Wilds of Eldraine Draft on the weekend and 5-3 in Standard during the Swiss rounds with Esper Legends.
Creatures (29)
Lands (27) Depraz entered the single-elimination Top 8 bracket as the No. 4 seed and faced Greg Orange in the quarterfinals. Depraz quickly went down 0-2 in the Best-of-Five match to Orange's Bant Control, but he was able to complete the reverse sweep to advance to the semifinals.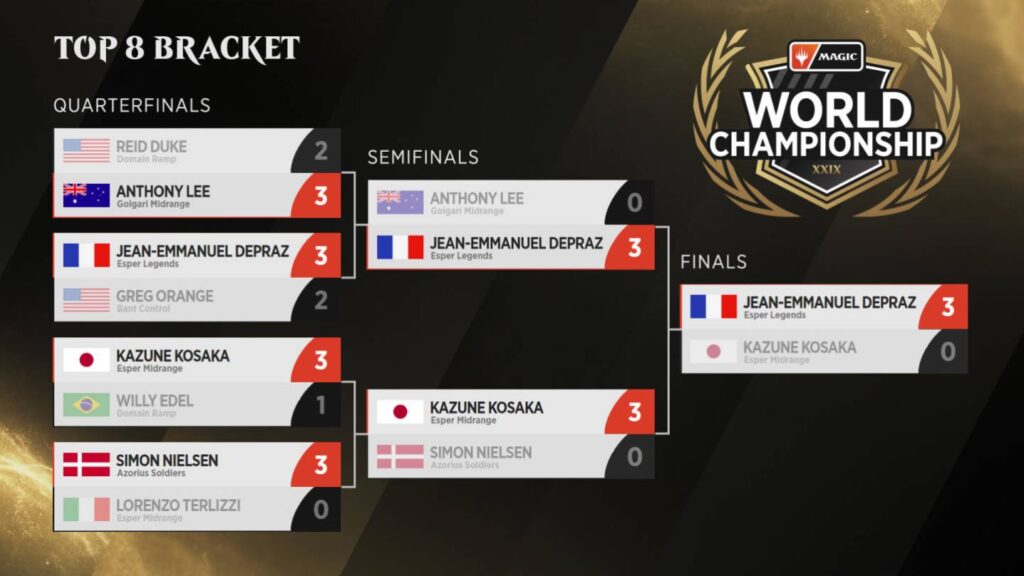 After having his back to the wall in the quarterfinals, Depraz didn't drop a game the rest of the way, defeating Anthony Lee on Goglari Midrange in the semis 3-0 and Kazune Kosaka on Esper Midrange in the finals 3-0.
Despite the heavy influence of cards from Wilds of Eldraine making their impact on Standard, the final two decks only used a couple of cards from the latest set and featured seven copies of Sheoldred, the Apocalypse. Depraz had two copies of Lord Skitter, Sewer King while Kosaka had two copies of Lord Skitter and Restless Fortress and a playset of Virtue of Loyalty.
Creatures (13)
Planeswalkers (3)
Lands (26) View the Top 16 decklists from Magic World Championship XXIX.