This weekend marked the World Premier of Uprising around the globe and three team Blitz Callings ran alongside each event. Check out the winners and heroes that claimed trophies in Sydney, Madrid, and Las Vegas.
Sydney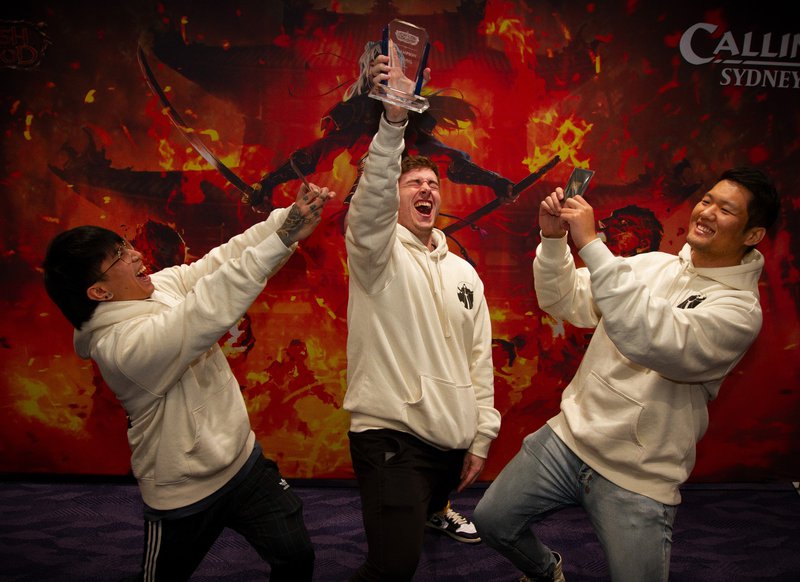 1st: CJ Quitazol (Briar), Jason Lai (Prism), Jacob Pearson (Oldhim)
2nd: Justin Wong (Oldhim), Newsun Zeng (Ira), Cayle McCreath (Bravo)
3rd: Daniel McKay (Kano), Hayden Dale (Rhinar), Nick Butcher (Oldhim)
4th: Jason Chung (Kano), Joe Zheng (Oldhim), Dom Ze (Chane)
CJ Quitazol, Jason Lai, and Jacob Pearson took down the first of three Callings on the weekend in Sydney in a stacked Top 4. The trio brought Briar and Prims to team with Oldhim, the one hero that was on every roster of teams making the elimination rounds. Pearson became the third player in Flesh and Blood history to win two Callings, catching up with Sasha Markovic and Michael Hamilton.
Thomas Bailey Galbraith closed the weekend by winning the Battle Hardened event with Bravo, Star of the Show.
Madrid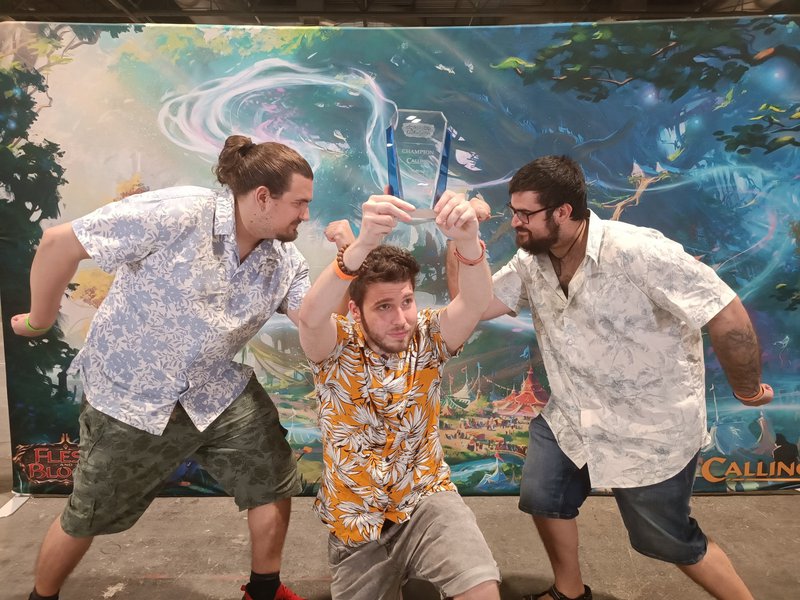 1st: Pablo Pintor (Kano), Sergio Sanz (Kassai), Daniel Correas (Oldhim)
2nd: Dawid Dominiak (Rhinar), Bartosz Dominiak (Dorinthea), Daniyar Sadnakassov (Oldhim)
Pablo Pintor, Sergio Sanz, and Daniel Correas won the Madrid Calling, pairing Kano and Kassai with Oldhim. Pintor followed up winning the first Pro Tour with a Calling trophy, piloting Kano for the team. Kassai had a breakout weekend over the world and peaked in Madrid with the victory.
Alvaro Francisco Toledano Benito won the Madrid Battle Hardened event with Chane, Bound by Shadow.
Las Vegas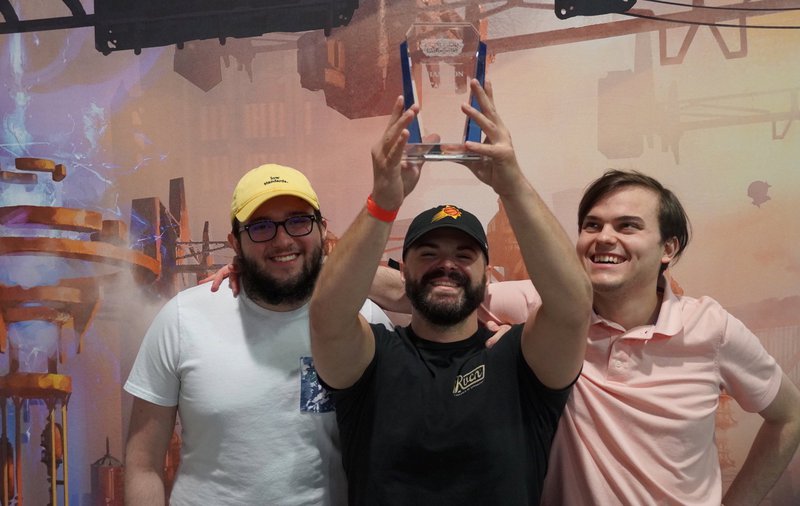 1st: Matthew Vore (Oldhim), Alexander Vore (Kano), Jonah Overholt (Rhinar)
2nd: Yuanji Li (Kano), Michael Feng (Prism), Yongji Yang (Oldhim)
3rd: Adam Leighton (Chane), Emmanuel Onate (Prism), Spencer Freeman (Oldhim)
4th: Edward Knight (Bravo), Alex Sneed (Briar), Nam Vo (Oldhim)
Matthew Vore, Alexander Vore, and Jonah Overholt (Rhinar) won the Las Vegas Calling, opting for Oldhim, Kano, and Rhinar. Alexander Vore, fresh off a Top 8 at Pro Tour New Jersey, ran back Kano while Matthew Vore played Oldhim and Jonah Overholt got Rhinar to the winner's circle. The trio had to defeat two Calling champions in the finals (Yuanji Li and Michael Feng) along with a Battle Hardened champ (Yongji Yang).
Chris Ray put a bow on the weekend with a Battle Hardened win with Bravo, Star of the Show.
This weekend will be the official prerelease weekend of Uprising and will be followed by the Banned & Suspended list update on June 24, where Bravo, Star of the Show and Chane, Bound by Shadow will both leave Classic Constructed after hitting Living Legend status. With Bravo, Star of the Show and Chane, Bound by Shadow leaving the format, Autumn's Touch and Seeds of Agony will come off the Suspended list.
Check out Uprising prerelease details and find an event to play in near you.