Charles Dunn won Flesh and Blood US Nationals with Briar, Warden of Thorns in Las Vegas on Sunday.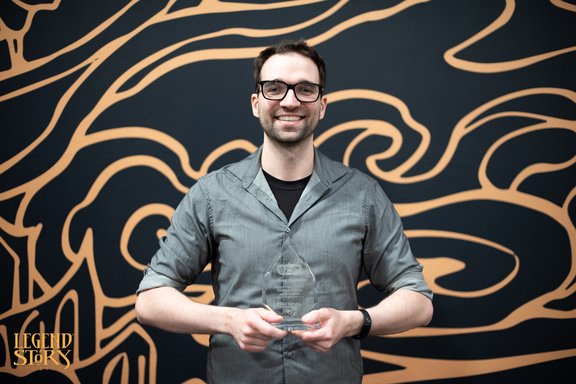 Dunn cemented his name in Flesh and Blood history with a signature win with an innovative and defensive-take on Briar, a hero normally associated with aggressive builds. His control deck ditched the usual tools Briar has used in the past, Rosetta Thorn and Channel Mount Heroic, for a build that could weather any offense presented thanks to a bunch of defense reactions, Warmonger's Diplomacy, and Crown of Seeds. Dunn is no stranger to fatigue-style decks, coming in second at the Calling in Indianapolis in February with Oldhim, falling only to Michael Hamilton in the finals.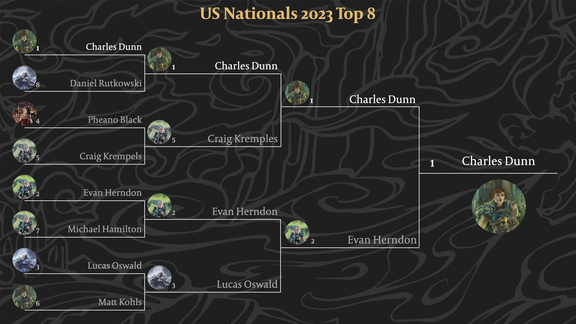 Dunn cruised to the No. 1 seed in the Top 8 after a 12-2 record in the Swiss, going 6-0 in Monarch Draft and 6-2 in Classic Constructed. He was joined in the Top 8 by reigning world champ Hamilton, along with notable players like Daniel Rutkowski, Craig Krempels, and Pheano Black.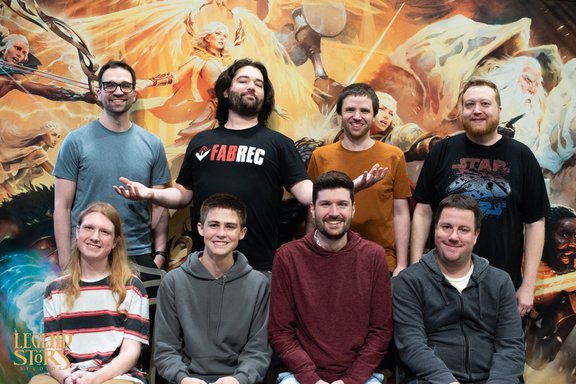 To reach the finals of the event, Dunn had to dispatch Rutkowski, on Iyslander, in the quarterfinals and Krempels, on Lexi, in the semifinals. Evan Herndon awaited Dunn in the finals with wins over Hamilton and Lucas Oswald on the other side of the bracket.
Herndon got in substantial chip damage in the early game and set up a key turn to attempt to finish off Dunn, but Dunn had set up rebuff thanks to Warmonger's Diplomacy to stop Herndon and swing the match in his favor. With his win, Dunn takes home $10,000, a Gold Foil Legendary Black Envelope, and an invite to the 2023 World Championship. On top of all of that, Dunn's victory sends Briar into the echelon of Living Legend.
Top 8 decklists can be found on the Flesh and Blood decklist page.
The Calling Las Vegas
Yuki Lee Bender won the Classic Constructed Calling on the weekend with Lexi, Livewire — one of the four players in the Top 8 opting for the Elemental Ranger. The former Canadian National Champion defeated Ben Hannon, on Bravo, Showstopper, in the finals.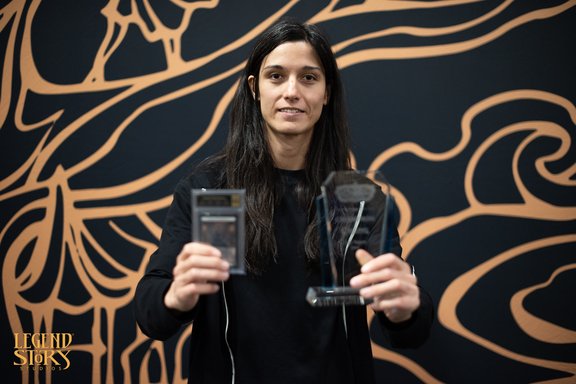 Along with the four copies of Lexi, the rest of the Top 8 was filled out by two copies of Dromai, Ash Artist, the lone Bravo and an Uzuri, Switchblade.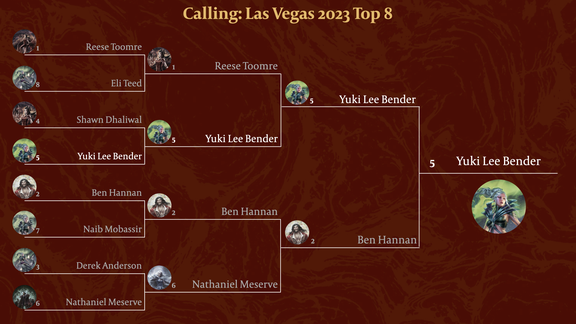 Bender made the Top 8 as the No. 5 seed, going 11-2 in the Swiss. She defeated Shawn Dhaliwal, on Dromai, in the quarterfinals, Resse Toomre, also on Dromai, before taking down Hannan and Bravo in the finals.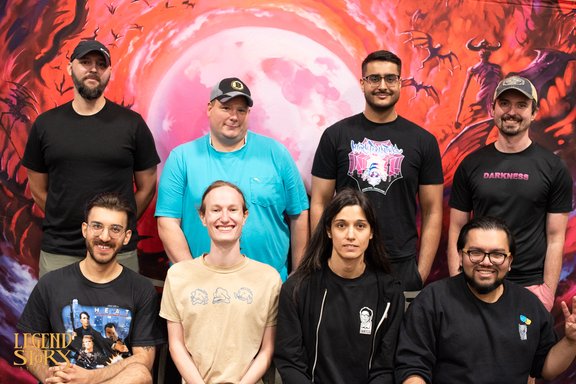 Top 8 decklists can be found on the Flesh and Blood decklist page.
Battle Hardened
Michael Feng continued his winning ways this year, by taking down the Blitz Battle Hardened event with Chane. The Pro Tour Baltimore Champion defeated Andrew Padlesky in a Chane mirror in the finals to claim the $500, gold cold foil prize card, and a PTI.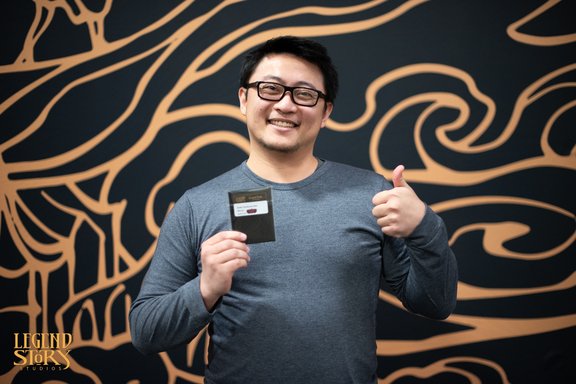 Full details for the weekend can be found here.