At SCG Las Vegas, I played Selesnya Tokens and landed in second place
alongside my teammates Evan Whitehouse (Bant Spirits) and Casey Lancaster
(Lands). I believed the deck was well positioned going into the weekend,
and it was a blast to play. Going forward I continue to believe it's
well-positioned in the metagame, especially for the Standard portion of the
SCG Invitational.
Creatures (14)
Planeswalkers (2)
Lands (21)
Spells (23) The maindeck is fairly stock and is the same card for card as the original
lists played by Kenta Harane and Taruya Kakumae at Pro Tour Guilds of Ravnica. The general strategy in the maindeck games is
to use cards like Legion's Landing, Saproling Migration and Emmara, Soul of
the Accord to build up a critical mass of tokens. In the midgame, Ajani
Adversary of Tyrants and Venerated Loxodon pump these tokens up, making the
bodies more relevant and continuing to apply pressure to the opponent.
Unless the opponent is stumbling, this typically isn't good enough to end
the game, so you'll need some more closing power.
March of the Multitudes lets you go wide around your opponent's
battlefield, and Flourish lets your wide battlefields become both wide and
tall. Finally, Trostani does both of these things in a neat 1/4 legendary
package.
The sideboard is where the real deckbuilding choices are made, and for this
reason here's a card by card breakdown: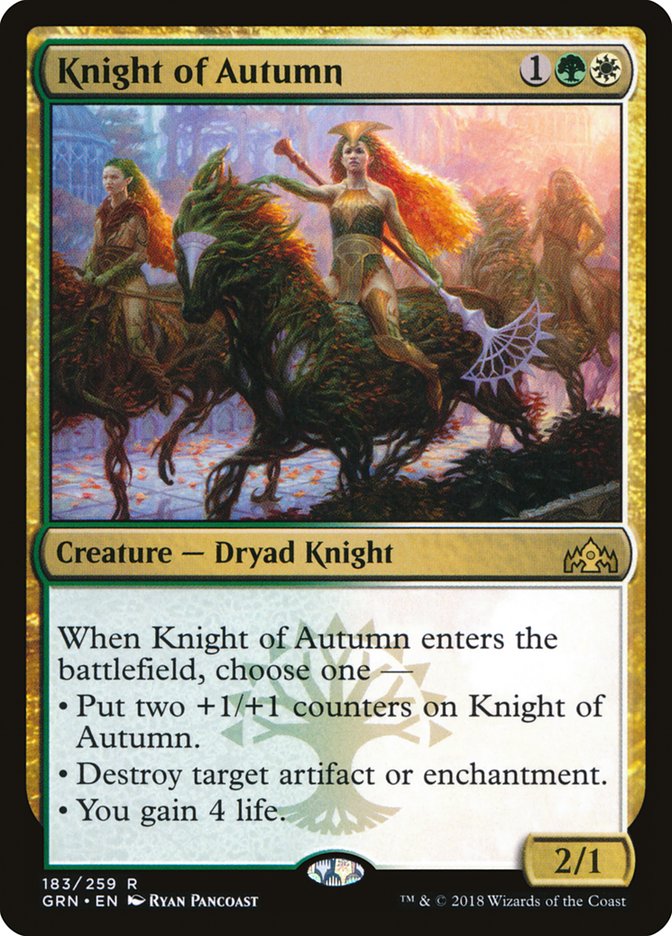 Perhaps the best card in your sideboard, Knight of Autumn is both flexible
and powerful. It's mostly played for the Reclamation Sage imitation it
does, but the lifegain can be good versus both Mono-Red Aggro and Boros
Aggro/Mono-White Aggro.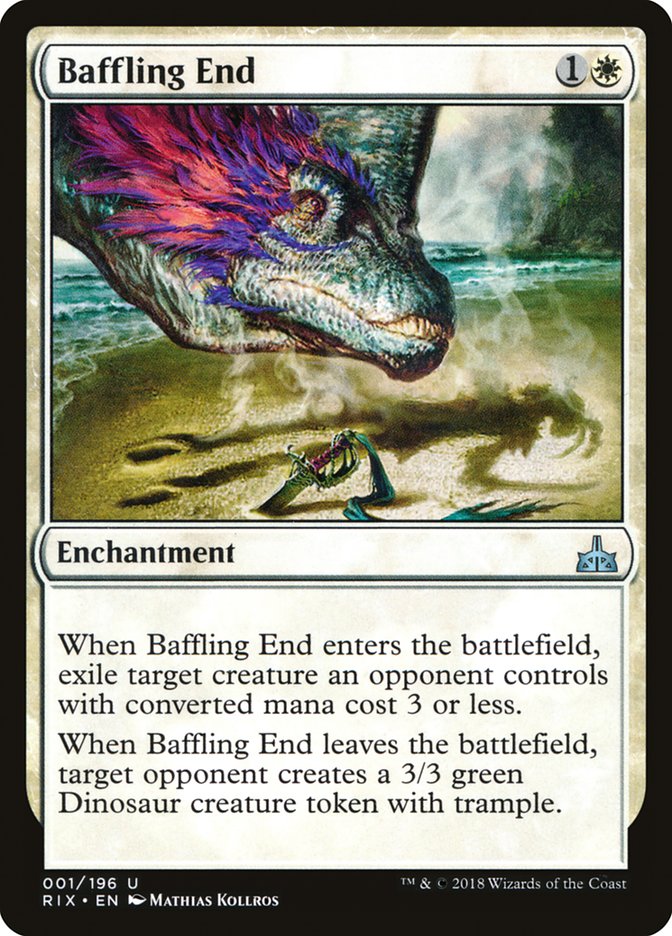 One of the major weaknesses of Selesnya is the lack of early removal. These
sideboarded Baffling Ends aim to help cover this.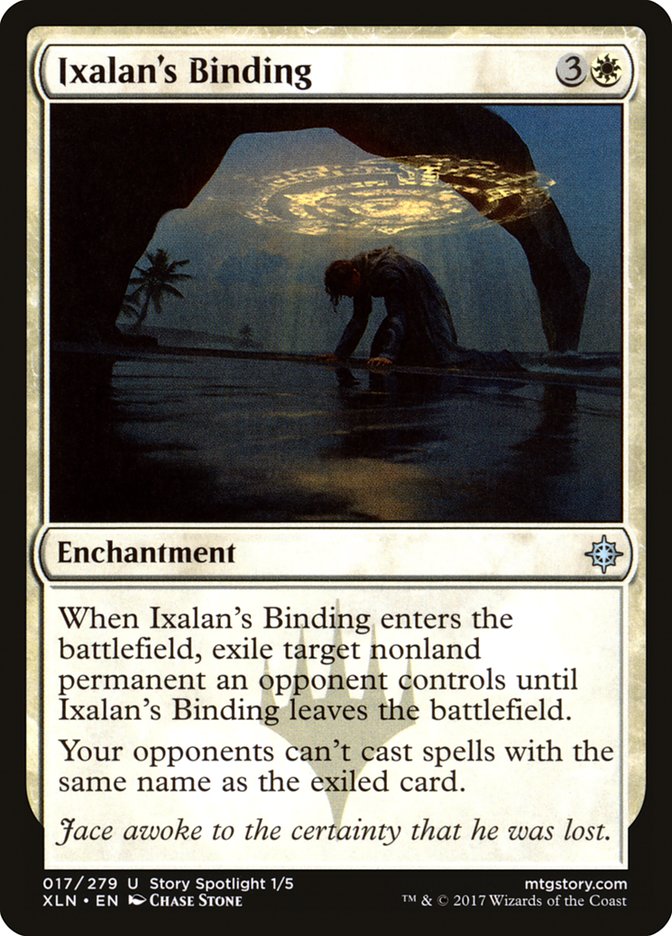 Ixalan's Binding is a new addition to the sideboard meant to combat both
Murmuring Mystic as well as the Jeskai Control decks that will likely be
popular in the Standard portion of the Season Two Invitational.
The Angel package replaces the Nullhide Feroxs previously in the sideboard.
These are meant to combat Izzet Drakes, Mono-Red Aggro, and Boros
Aggro/Mono-White Aggro.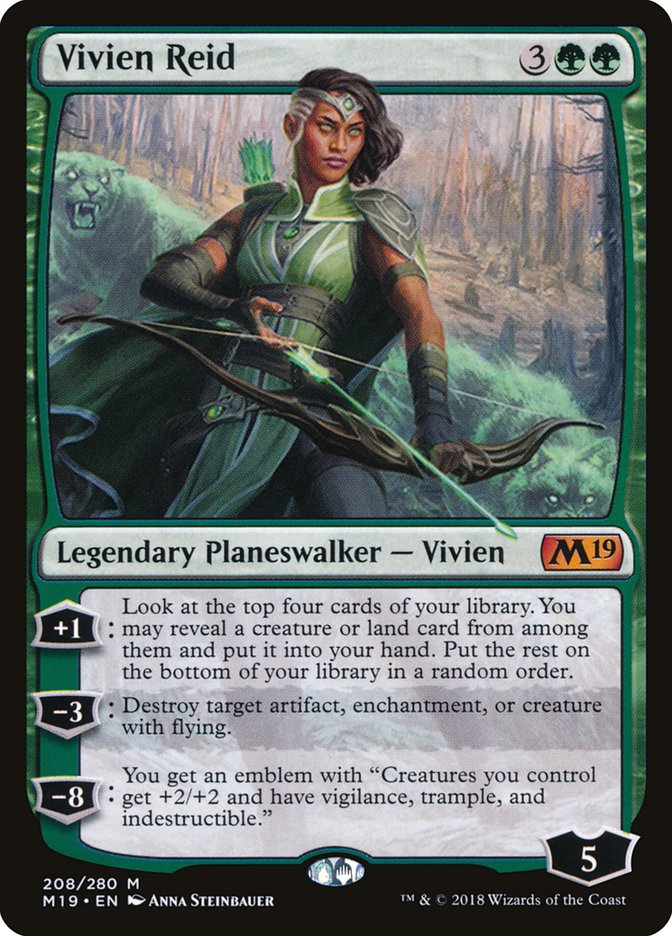 The 2019 Core Set all-star planeswalker is not as good here as it
is in a deck like Golgari Midrange mainly because there aren't that many
good hits with her plus ability. Still, she grinds, kills fliers, and
handles problematic artifacts and enchantments, making her a flexible and
powerful card to have.
The odd ducks of the sideboard, Kraul Harpooner is the weakest card in the
sideboard, although it comes in a fair amount to combat the odd flier, and
The Immortal Sun is here simply to fight Golgari Midrange.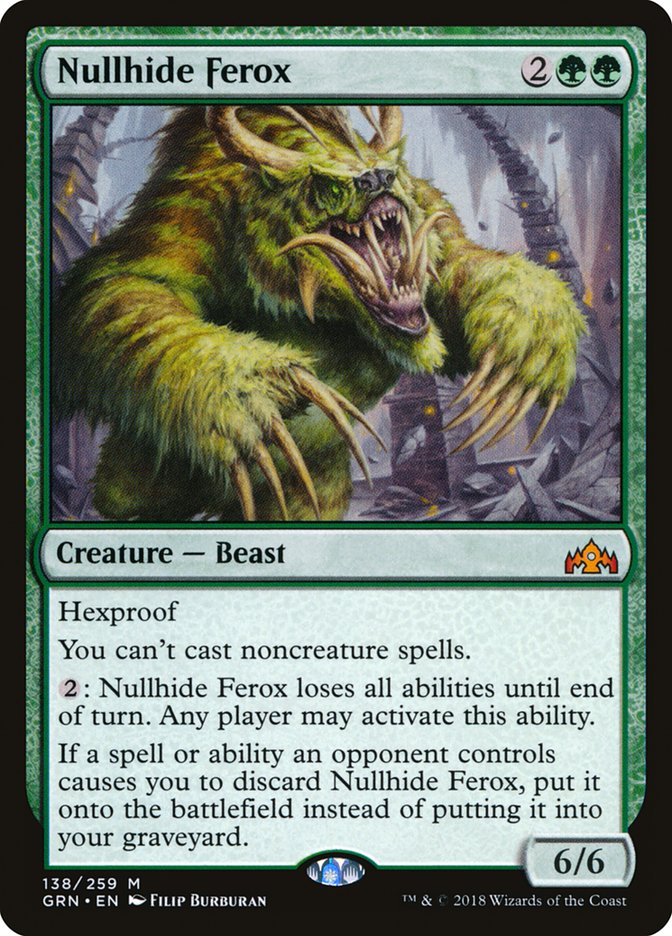 The list I played at SCG Las Vegas (as well as the original Pro Tour lists)
played a set of Nullhide Ferox in the sideboard. The card seemed
specifically good versus Izzet Drakes and Mono-Red Aggro, but the problem
with this was that in the time between the PT and Vegas, Izzet Drakes decks
had started playing Murmuring Mystic – a card that singlehandedly
beats Nullhide Ferox. Even when I curved out with Ferox, it still wasn't
enough in the face of a lone Murmuring Mystic. For this reason, I have
chosen to exclude the card from the sideboard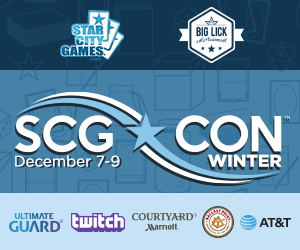 Metagame Positioning
The justification for Selesnya Tokens being well positioned is the rise of
Jeskai Control variants and the resurgence of Golgari Midrange. Selesnya
Tokens has good matchups on both fronts as well as a strong Boros Aggro
matchup. The only deck that's both a large percentage of the metagame and
favored versus Selesnya Tokens is Izzet Drakes.
The latest relevant Standard results are the MOCS qualifier events, where
Ethan Gaeski went 8-0 with Golgari Midrange. Golgari is seeing a
renaissance, with most successful versions playing four copies of both
Wildgrowth Walker and Llanowar Elves. These versions are weak to the
go-wide strategy of Selsnya Tokens, especially after sideboard when it's
backed up with card advantage engines like Vivan Reid and The Immortal Sun.
Tiemuuu also went 8-0 with Benalish Marshal-less Boros Aggro in the MOCS.
With Boros Aggro cutting out Benalish Marshal from their deck, the matchup
becomes significantly better.
Following the MOCS, this past weekend was GP Shizuoka. The Top 8 had four
copies of Golgari Midrange, one of which went on to win the tournament. Two
Selesnya Tokens lists, identical in their maindecks to the Pro Tour lists,
also Top 8'd, and one of them got to the finals. Selesnya Tokens was
clearly able to do this well because Golgari has started to take up such a
large metagame share. It's worth noting that in the finals, the Selesnya
Tokens player, Takuya Natsume, lost game 3 to Doom Whisperer, a card that's
not prevalent in most Golgari builds due to its weakness in the mirror.
VS Golgari Midrange
The aim is to attack them on multiple fronts, using planeswalkers to grind
while going wide around their battlefield.
Out: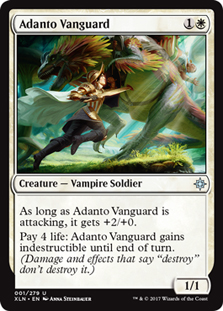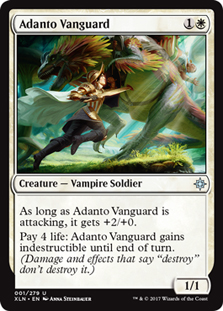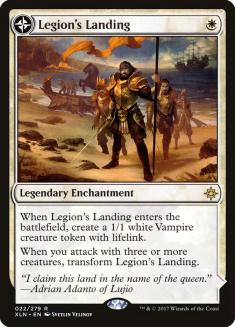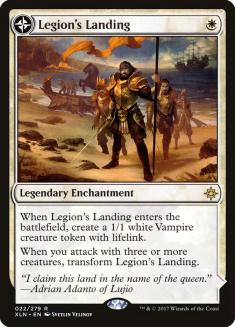 In: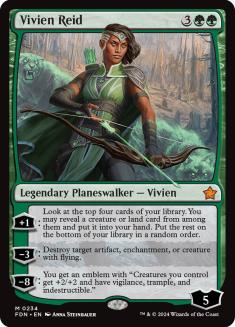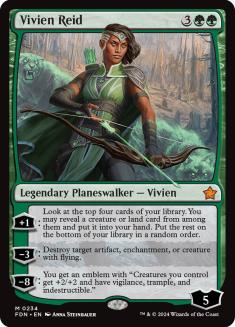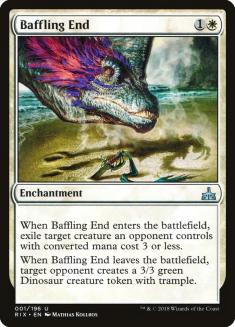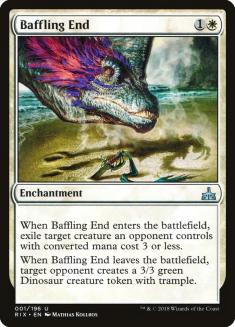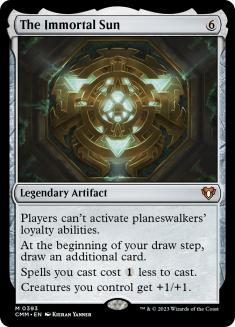 The aim is to attack them on multiple fronts, using planeswalkers to grind
while going wide around their battlefield.
VS Boros Aggro/Mono-White Aggro
Out: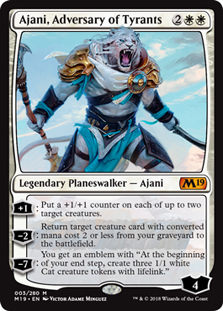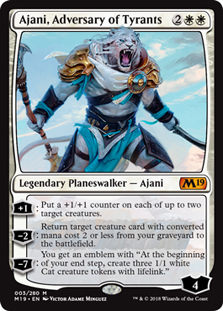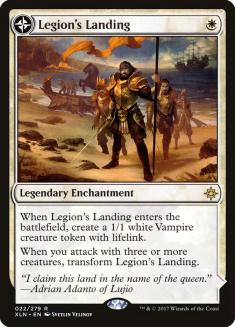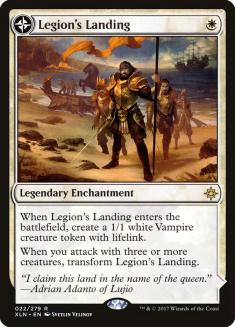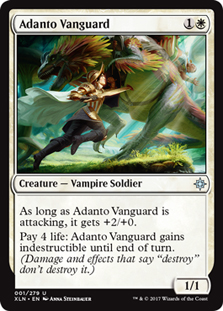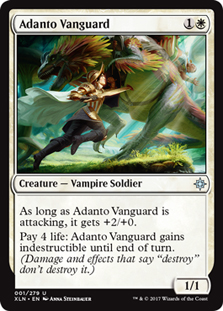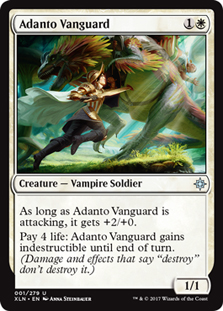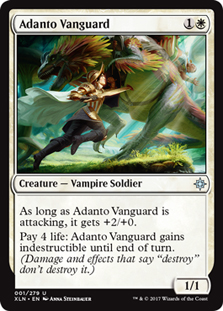 In: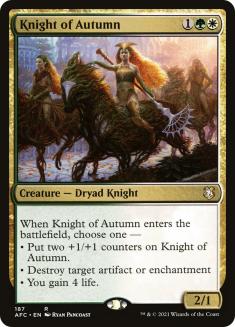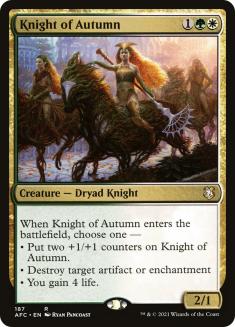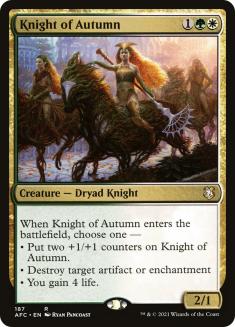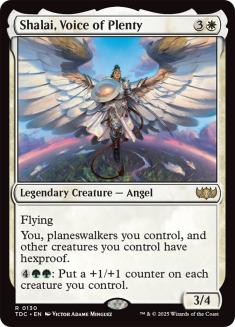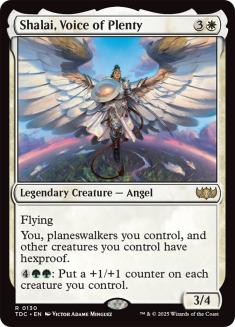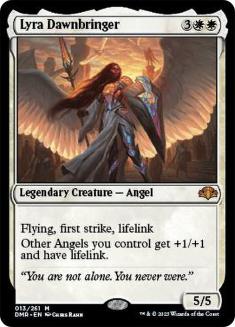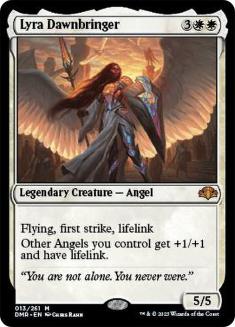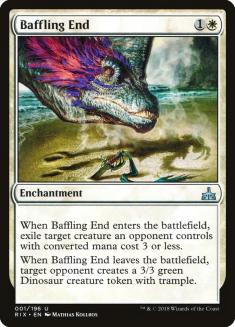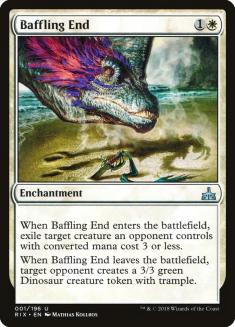 Here, you're the control deck. Save your removal for Benalish Marshal. If
they have Healer's Hawk, bring in the Kraul Harpooner.
VS Jeskai Control
Out: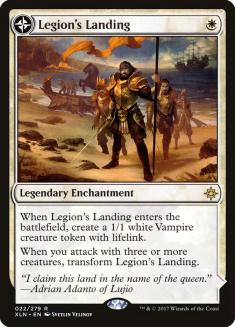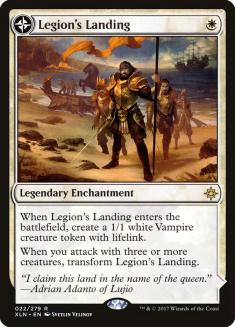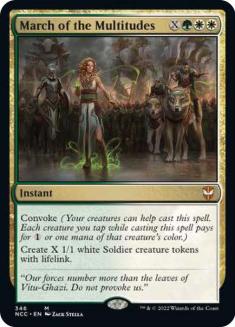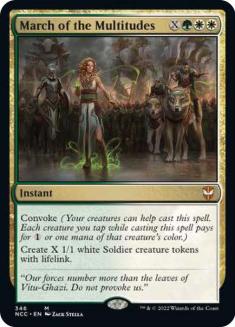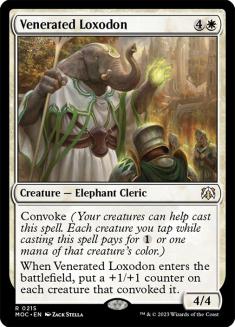 In: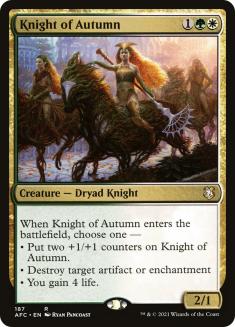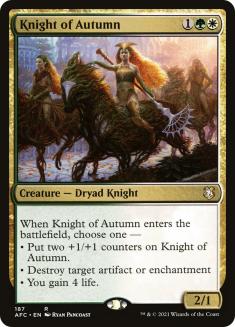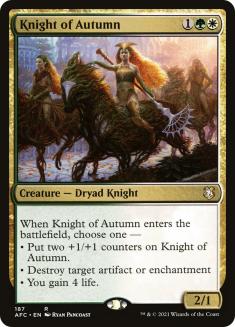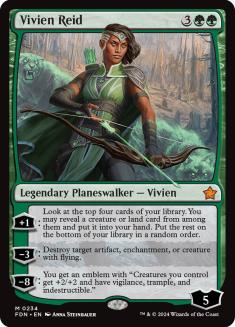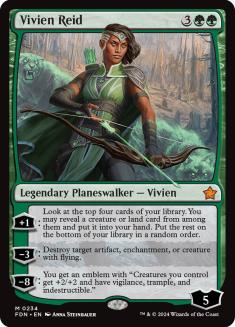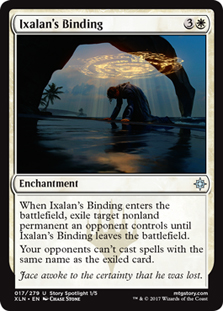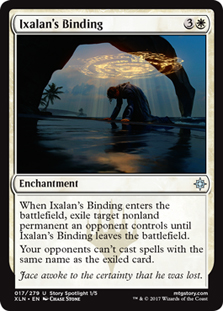 This is the matchup for Adanto Vanguard. Try not to play into Deafening
Clarion too hard. If you must, set up a turn where they are forced to tap
low to cast it so that you can resolve a planeswalker.
VS Izzet Drakes
Out: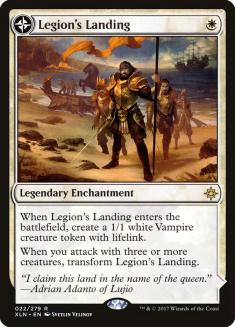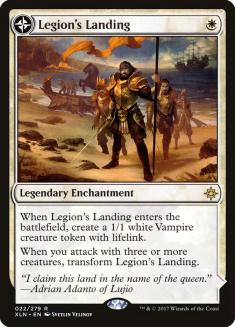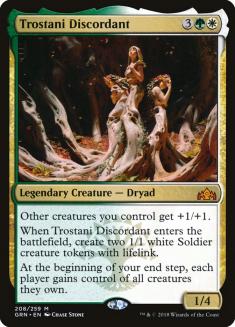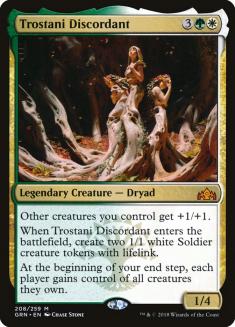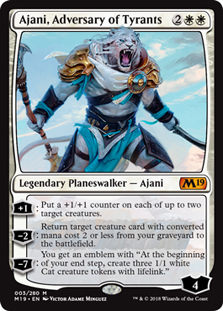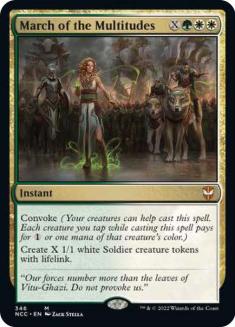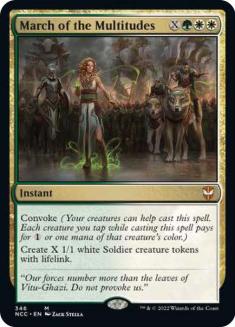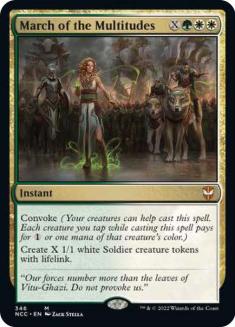 In: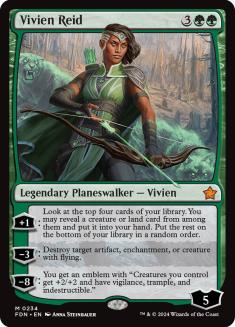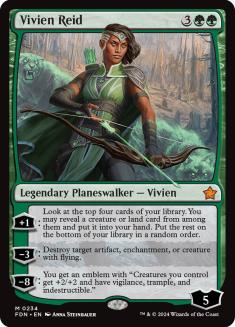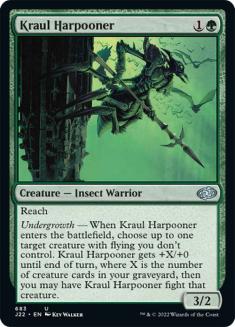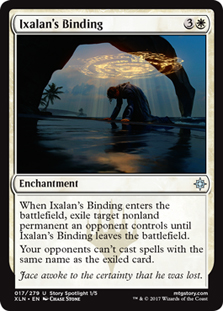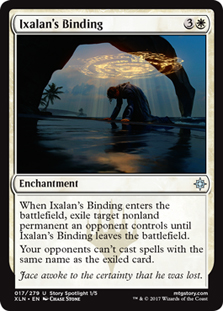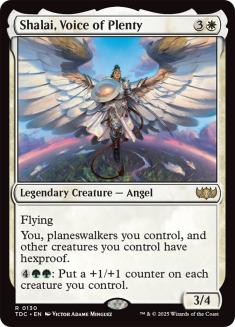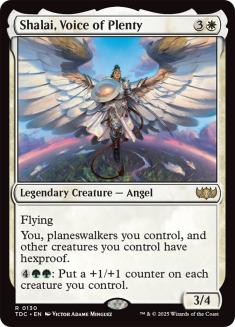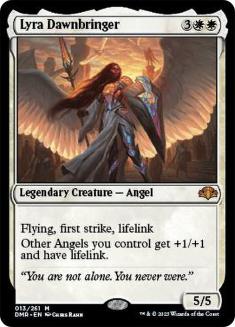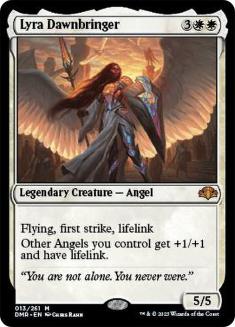 This is by far your worst matchup. All their creatures are a huge problem
and worthy of being removed. You need to kill them ASAP or else they will
be able to run away with the game. Your best bet is to stick a threat that
they cannot really answer and back it up with removal on key turns.
VS Mono-Red Aggro
Out: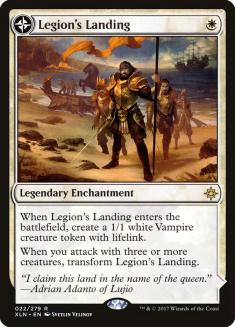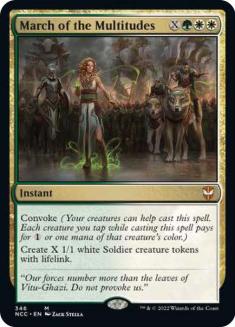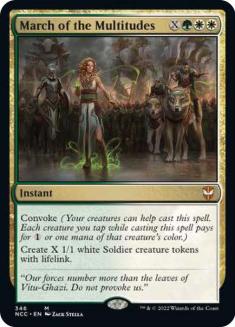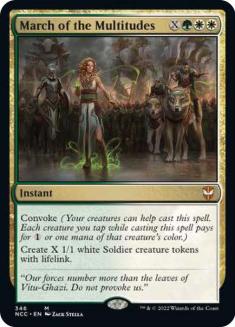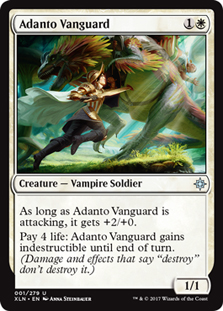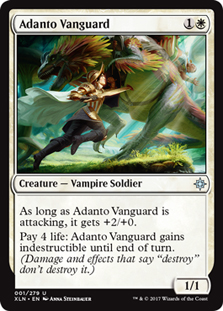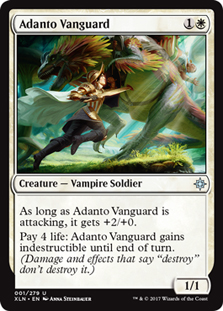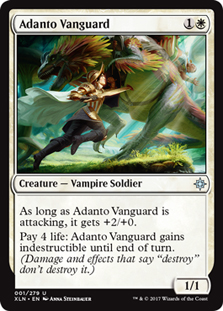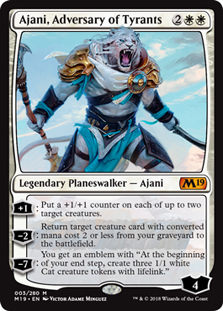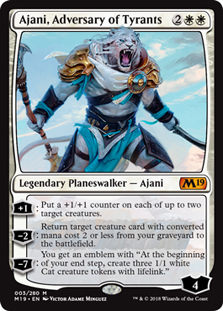 In: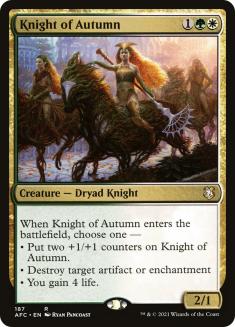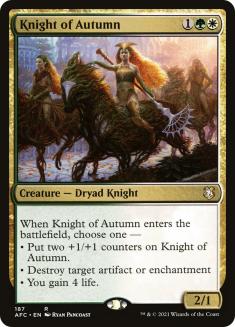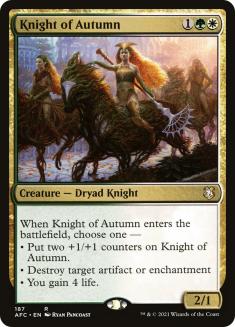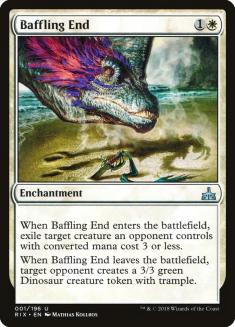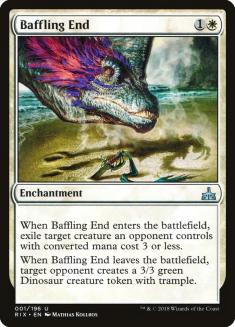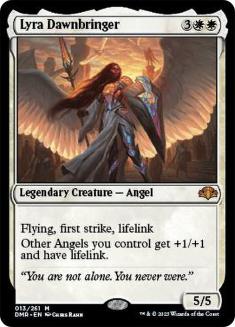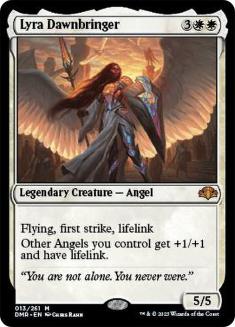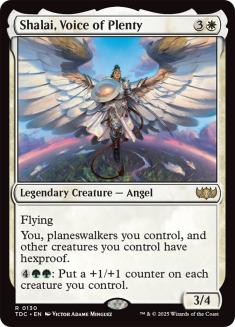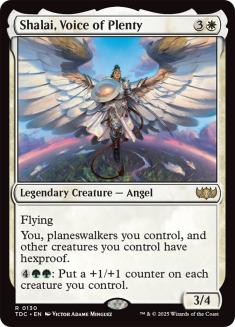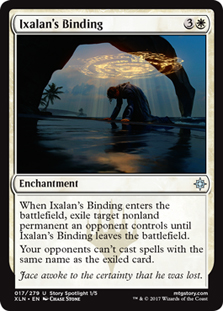 The most powerful card in their deck against you is Goblin Chainwhirler. In
game 1, if they don't draw one, they're very unfavored. Even if they do
draw it, you can play around it with a well-timed Venerated Loxodon. Try to
apply pressure and end the game before they go off with Experimental
Frenzy.
VS Selesnya Tokens
Out: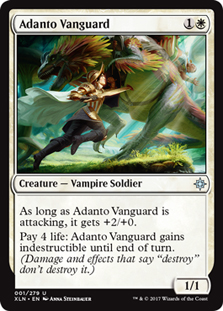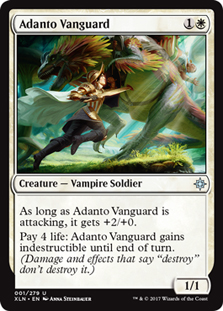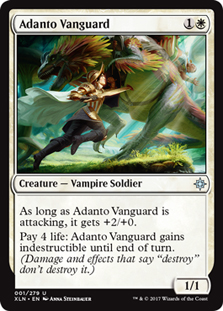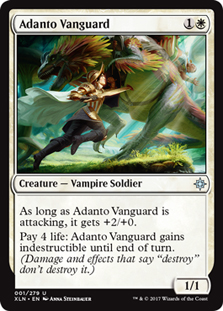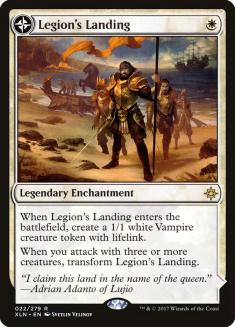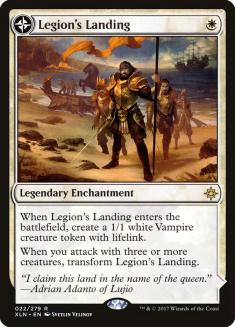 In: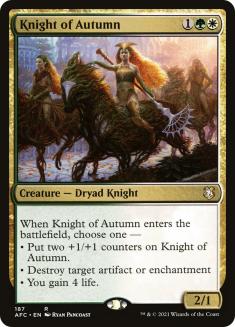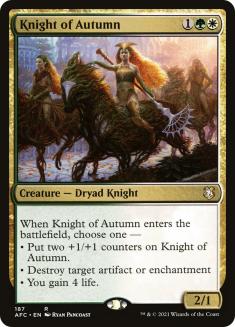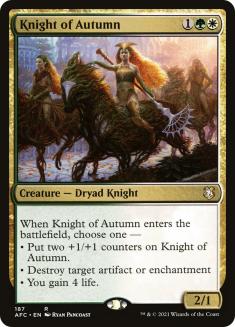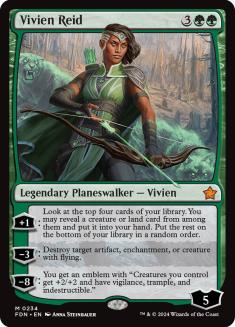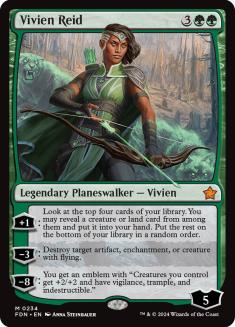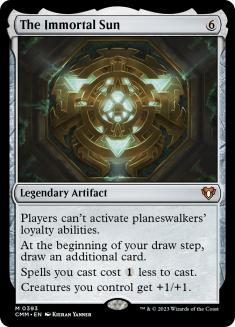 My suggestion is to draw more March of the Multitudes than your opponent.
Tips & Tricks

Emmara's ability triggers on tap, so even if your Venerated Loxodon
or March of the Multitudes gets countered, you'll get a token.
It's often correct to slowroll your Venerated Loxodon instead of
playing it on Turn 3 when you can.
You can pay the white in Venerated Loxodon's mana cost by tapping a
creature, thus letting you get max counters sometimes.
You can use Ajani to get your creatures out of Finality range
against Golgari or out of Deafening Clarion range versus Jeskai. If
you plus on a Trostani Discordant, your Venerated Loxodon will also
survive versus Finality.
If your opponent attacks into a bunch of lifelinking Soldiers, you
can block with all of them and you will gain life from all of them.
Ten tokens on a single attacking 1/1 will gain you ten life, for
example.
Finally, don't forget Trostani Discordant's last ability! Here it
is in action: