Derrick Sheets knows the importance of StarCityGames.com's Invitational Qualifier program.
As a local game store owner, Sheets sees the value of IQs firsthand. As a player, he parlayed an IQ into an invite to the SCG Players' Championship after his win at the Season One Invitational in Charlotte, North Carolina last month. Sheets wasn't alone in how he qualified for the Invitational either. Of the 361 players at the last Invitational, 171 earned their way to the tournament by winning an IQ.
It's safe to say the reason the Season One Invitational was the largest Invitational in Open Series history was in large part due to the overwhelming number of IQ winners in attendance. With the growing number of IQs per month and the push toward competitive play, local game stores have embraced the IQ program, and players have responded.
"Way back when I played a lot, players could either go to Pro Tour Qualifiers or big Prereleases or maybe a Grand Prix, and that was about it," Sheets said. "Now SCG has filled the gap, and the first real tournaments players go to these days are IQs or Opens. Players now hit an IQ, have fun, and then immediately make plans to go to another one down the road or to hit the Open Series when it comes to town or even the Classic Series. I'd say it's likely that GPs wouldn't be as big as they are now without the Open Series and the IQ program."
As a former PTQ grinder from the Southeast, Sheets recalls his days in competitive Magic as an "end boss" in PTQs. As someone who has played Magic since Invasion, he has been around tournament Magic for quite some time. Once he opened Game On Chattanooga in March of 2013, his focus shifted to getting his players into competitive play.
"As someone with a competitive background, I tend to push my players toward it, especially with the IQ system and the Open Series garnering so much attention and prestige," Sheets said. "My store now has three players with Open or Invitational wins, with Derrick Roper and Jesse Butler along with myself, and when people start doing well and winning, it creates an atmosphere where everyone wants to do better and play in more events."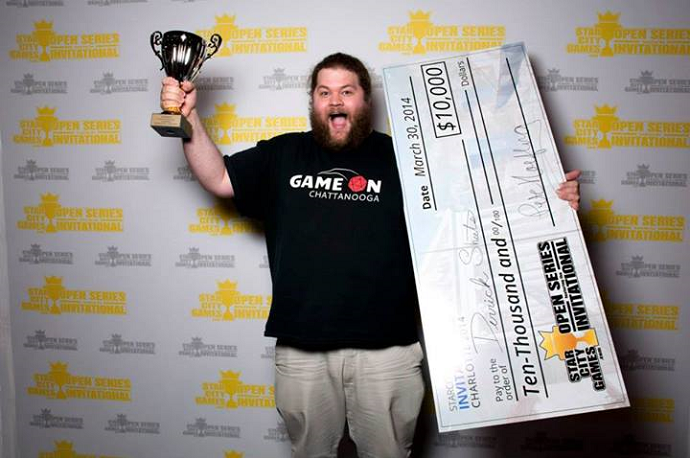 And while Sheets doesn't get to play in many events these days, he did make time to play in and win the IQ another store in Chattanooga hosted to get qualified for the Invitational. With not being able to play in his own IQs, Sheets made the most of his opportunity, as he marks his calendar anytime an Invitational comes close to his region.
"I don't play a lot and haven't been able to lately, but before I did go to Pro Tours and PTQs. Now the Invitational is the main tournament I want to go anytime it is close, and I make sure I get qualified," Sheets said. "The Invitationals are best tournaments to play in skill-wise, for fun, and for value. SCG is doing such a great job with the Open Series."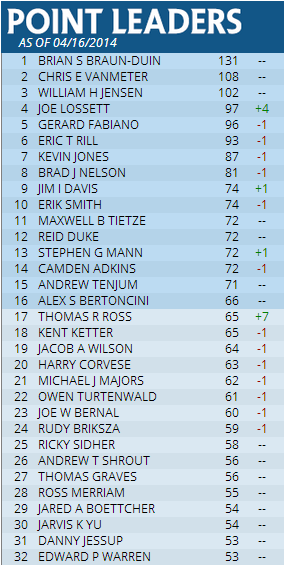 Sheets and many local game stores aren't the only ones benefitting from the IQ program. With the number of IQs per month growing up to an average of about 70 per month, including last month's 94, players have the opportunity to play more and earn valuable Open Points. Many Open Series grinders have climbed the SCG Players' Championship Leaderboard with consistent play, including Season One Points Leader Brian Braun-Duin.
Braun-Duin was able to pad his lead to win an invite to the SCG Players' Championship by playing in IQs, including a win at a Super IQ in Hickory, North Carolina. Legacy Open: New Jersey winner Gerard Fabiano has moved up the Season Two leaderboard with diligent play in IQs in the Northeast as he chases an invite to the SCG Players' Championship.
"Playing in IQs was a great way to help solidify my lead in the Season One Players' Championship race," Braun-Duin said. "While I ultimately didn't end up playing in a lot of them, simply being able to attend events that awarded Open Points even when the Open Series was halfway across the country gave me the chance to feel like I was still part of the action even when I couldn't make it to the Open Series itself."
Of course a player doesn't have commit to fighting for a top spot on the leaderboard to get value out of an IQ. Sheets showed that chaining a win at an IQ into a win at an Invitational is enough to make a cool $10,000, book a ticket to the SCG Players' Championship for a shot at a piece of the $50,000 prize pool in December, and earn himself a custom token made by StarCityGames.com.
With his Invitational win, Sheets elected to make his token the 2/2 Bird made from Swan Song. Just last week his token was unveiled with amazing art by Kristen Plescow.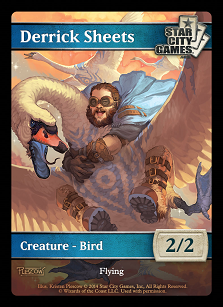 "The token came out completely brilliant, and anyone that doesn't think it is the best looking one is a liar. It is completely beautiful and hysterical," Sheets said. "If you don't know me, you probably think it is really funny looking, and if you do know me, it is completely perfect because I am a goofball. I am very pleased with it, and everyone I have talked to is in love with it as well."
Sheets' win lined up with the one-year anniversary of opening Game On Chattanooga, and his store served as a great viewing area for his run through the Top 8. Magic players and gamers of all sorts gathered to watch the coverage in what Sheets compared to the Seattle Seahawks winning the Super Bowl, claiming that people who had no idea what Magic was were there cheering him on.
One thing is for sure. Sheets' supporters will be able to gather again at the end of the year when he comes to Roanoke, Virginia to battle in the SCG Players' Championship. Whether or not he can make use of his Bird token while he's there however is yet to be determined.