Since
I last wrote about Bant Spirits,
the deck deck started becoming more and more popular in Modern. I think
it's safe to say that Spirits has replaced Humans in the spot of the best
linear aggro in the format and established itself as tier one.
I played the deck last weekend at a Grand Prix Liverpool, and while our
team failed to convert our 10-1 start into anything substantial, I was
still relatively happy with the deck. My personal record was 10-4, with
losses to Dredge, Izzet Control, Death's Shadow, and the mirror. I find it
amusing that Spirits seem to be a bit worse in the current Modern metagame
than it was two months ago while simultaneously being more popular, but
that just goes to show how fast the format adapts to change.
While being a bit worse than it used to be, I still believe the deck is one
of the most powerful stacks you can register for any given Modern
tournament. I've played my fair share with it and found some success, so
today I'm here to share everything I've learned, from a proposed decklist
to an entire sideboarding guide.
Creatures (28)
Lands (21)
Spells (11) The Manabase
Paulo Vitor Damo da Rosa has been a huge proponent of 22 lands in Bant
Spirits, but I've been happy with 21, and I don't see changing that anytime
soon. I used to flood quite a bit back when I ran 22, and I feel like I
flood much less nowadays. PV's argument was that he had color screw issues
from time to time, but I don't run into those issues very often. I've also
seen some versions run four copies of Horizon Canopy, but I wouldn't
recommend that as your manabase as it's already quite painful and you don't
want another green and white mana producing land.
The Maindeck
Daniel Martinez Querol, who finished in top 4 in GP Liverpool, only had
three copies of Noble Hierarch, which I can only imagine was a budget
choice. In my opinion, Noble Hierarch is the best card in this deck and
possibly all of Modern. It's the main reason why I like Bant Spirits over
straight Azorius Spirits, even moreso than Collected Company.
The fourth copy of Aether Vial is something I'm willing to experiment with,
as Sam Pardee played it in Portland, and I think it's probably right.
Opening hands with one-drops are just so much better than those without,
but you have to make a sacrifice and only play three copies of Path to
Exile as I'm not willing to lower the amount of creatures for Collected
Company.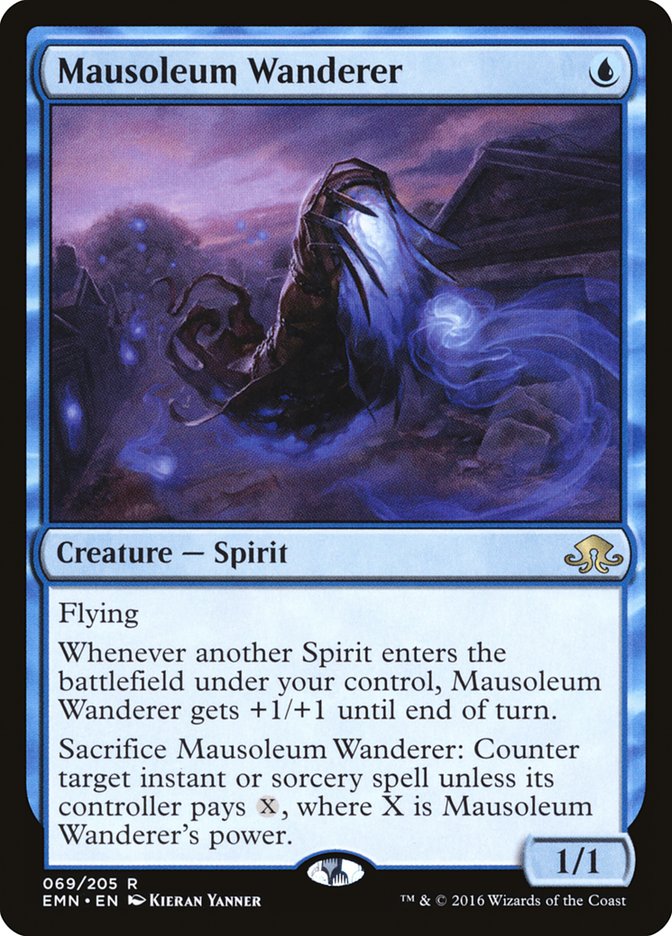 Mausoleum Wanderer is incredibly powerful, and every time I read an article
about this deck I'm surprised by how often people sideboard it out. You
should do it very rarely, and it's going to be often wrong anyway. Bant
Spirits is an aggressive deck first and foremost, and Wanderer is basically
a 2/2 flier for one mana.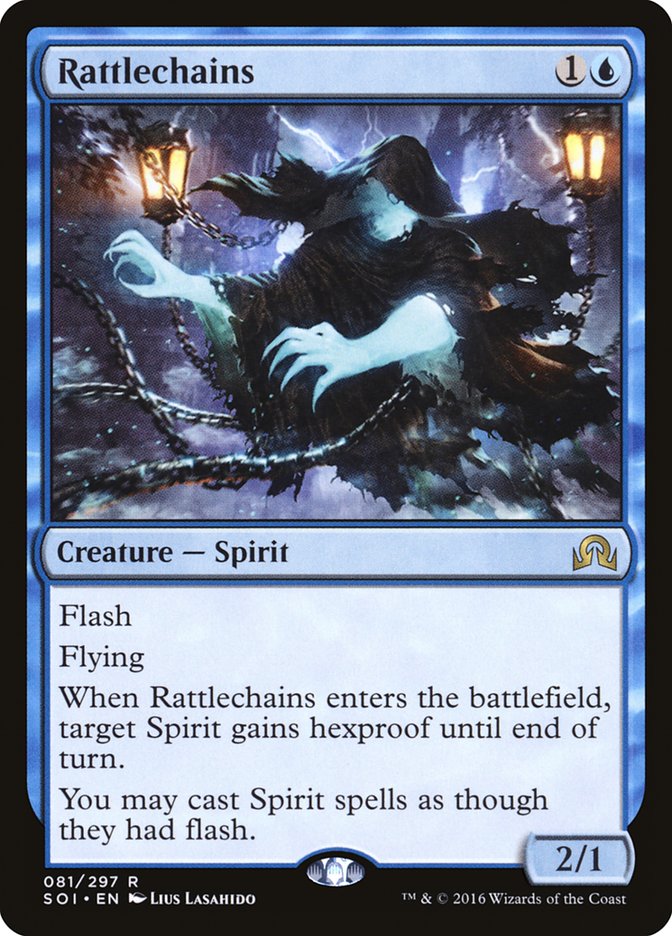 I used to ran one copy of this big boy, but I think it's time to move on.
With the fourth copy of Aether Vial, the need for flash Spirits goes down,
and countering spot removal is becoming almost impossible in this Modern
format.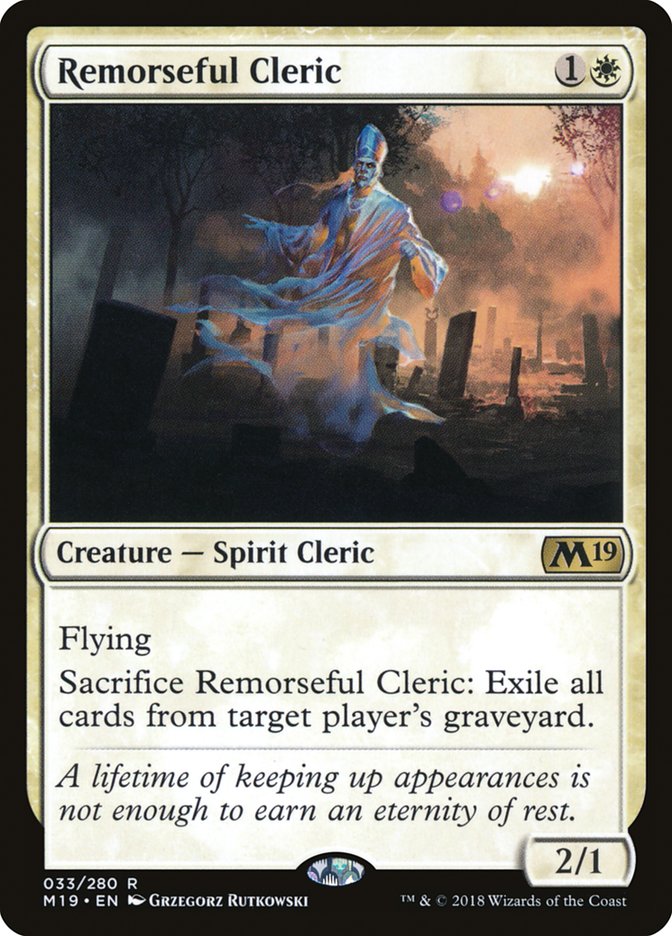 This card has been popping up more and more often. I quite dislike it and
the effect isn't very powerful with the exception of Dredge, so I'd rather
have another Selfless Spirit if I was in the market for an extra 2/1 flying
creature.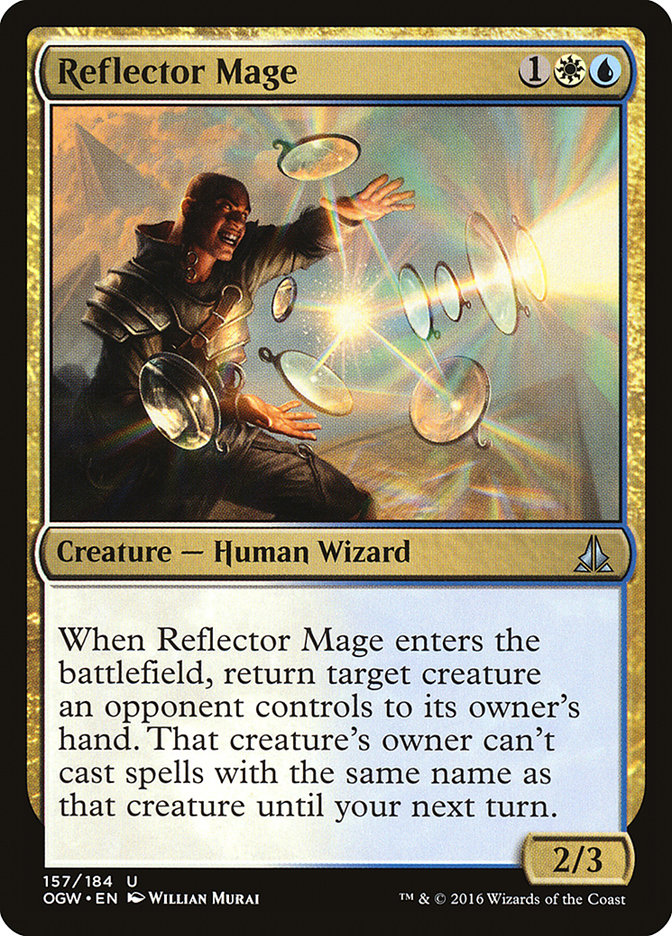 Reflector Mage seems to be one of the main points where I disagree with
most of the other Spirits players, so it's worth talking about a bit more.
My problem with Reflector Mage is that the body is much worse than it is in
Humans, where it synergizes with other creatures well so it's not a
completely dead even when you don't bounce anything. Still, trying the
fourth Aether Vial forced me to cut a Path to Exile, and I don't want to
lower both my creature count and my removal count, so I chose to run one
copy maindeck. I'm not happy or excited about this, but it's what I'm
forced to do.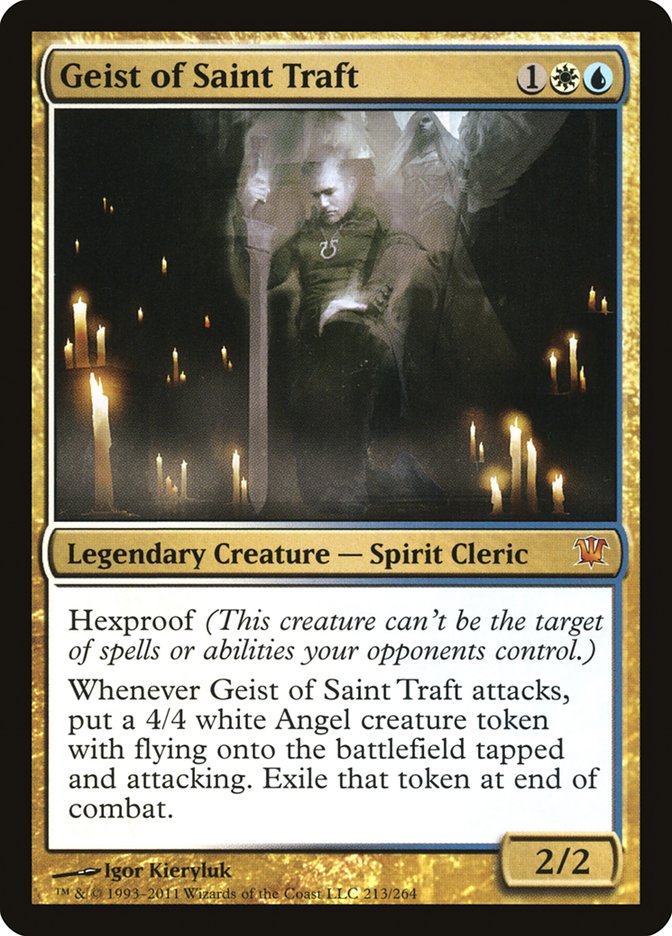 I love Geist of Saint Traft. While being bad in creature matchups, you'll
still get lots of free wins whenever you land it on turn 2 (good luck going
second in the mirror and facing this turn 2). It's obviously bonkers
against all the removal decks and is very strong against combo decks, like
Ironworks or Storm.
Sideboard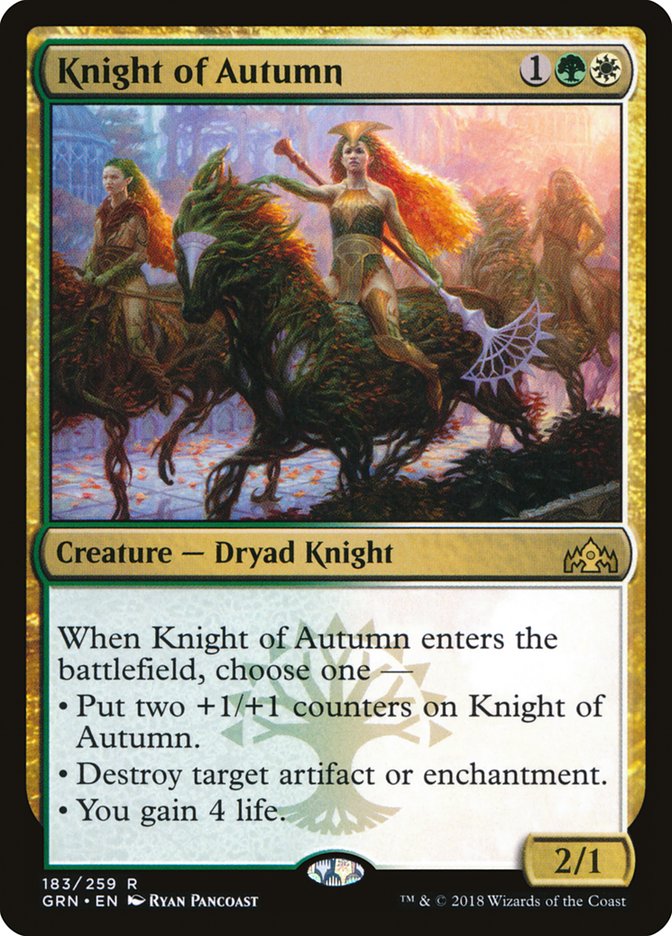 Most people run two copies of Knight of Autumn, but I like having only the
singleton. While being very flexible, this card just isn't that powerful.
Yes, you'll bring it in against bunch of decks, but there are very few
where I'm actively happy to draw it (Burn, Hardened Scales). Therefore, I'm
running only one now, but I can see it being zero in the future.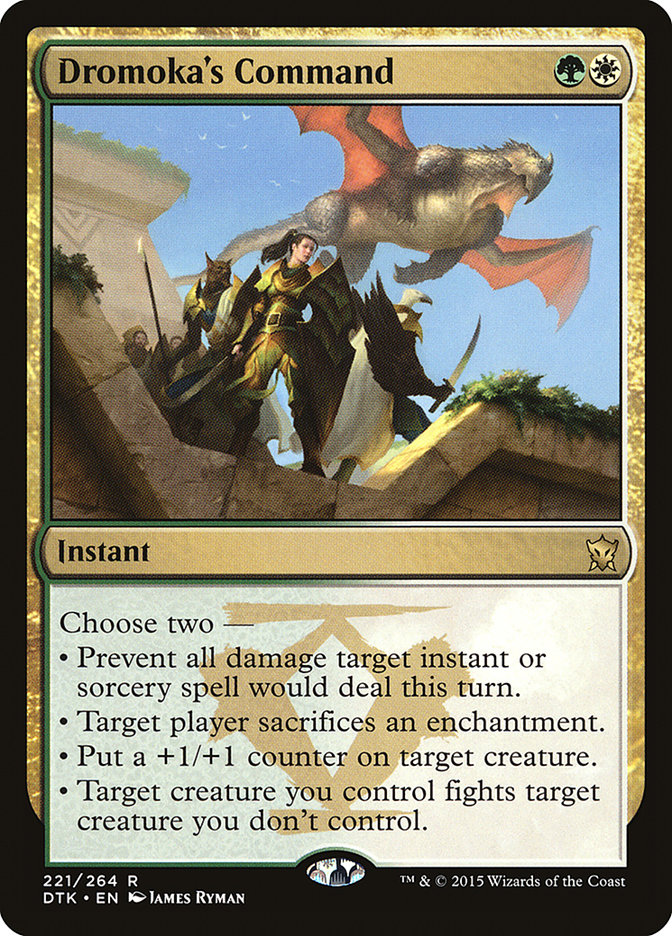 I'm only playing one Dromoka's Command for now, but I'm still satisfied
with it. It gives you outs to Worship in the mirror without the need to
bring in Knight of Autumn.
You could run four copies of each of those powerful enchantments if your
metagame is full of either graveyard or artifact decks, but I think for a
big event like an Open or Grand Prix, you want to have three of each.
Modern is just too wide of a format.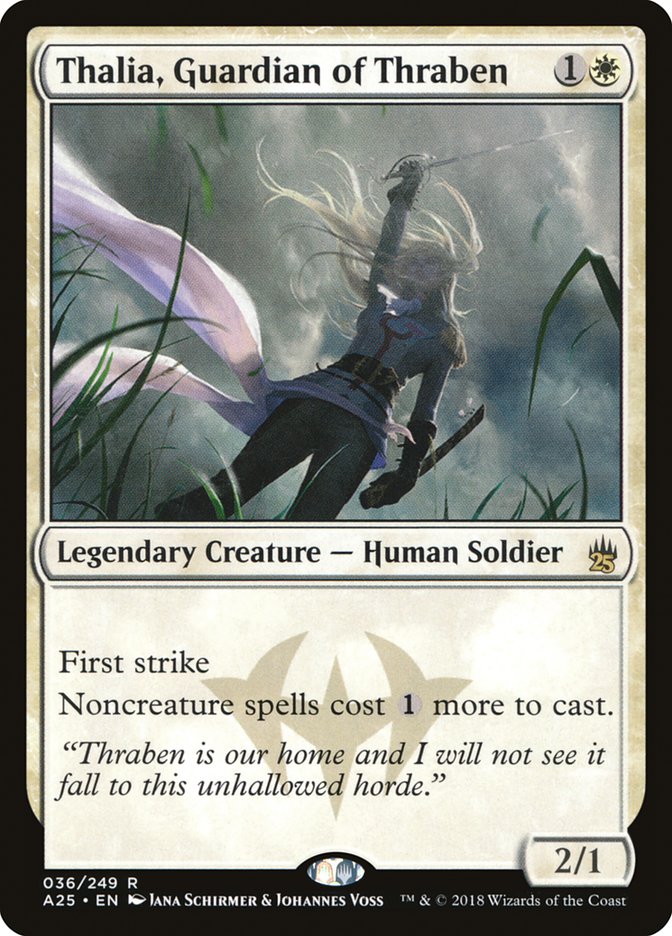 Thalia is similar to Knight of Autumn in that it's very flexible, but it's
much more powerful than the Dryad Knight because some decks, like Ironworks
or Storm, have to deal with it in order to win. It's unfortunate that
you're playing a lot of noncreature spells because that makes Thalia's
effect a double-edged sword from time to time, but that's the risk I'm
willing to take.
I much prefer Unified Will to Disdainful Stroke because there's lot of
cards you want to counter that Disdainful Stroke doesn't touch – Path to
Exile, Nature's Claim, Sai, Master Thopterist, and Oblivion Stone just to
name a few.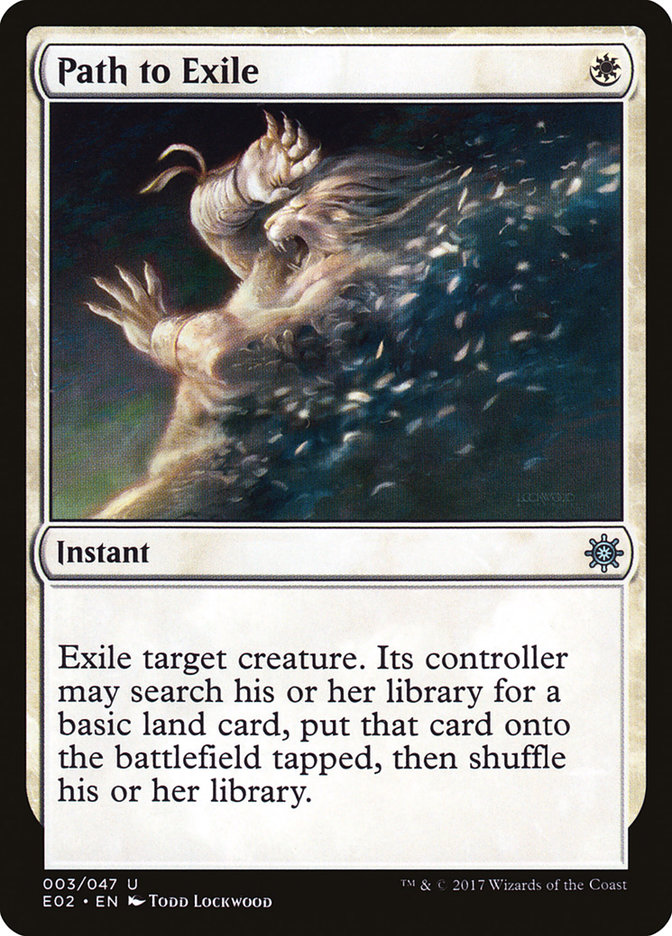 I think Path to Exile is the best card in the mirror so I want to have
access to the full four copies because it's obviously good versus other
aggro decks as well.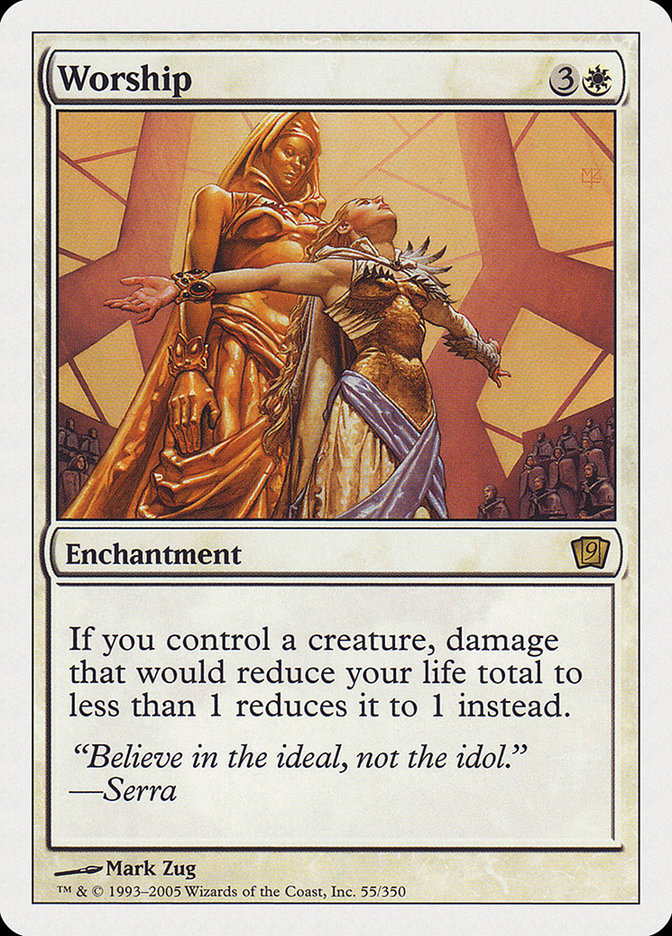 I don't think Worship is worth it currently. I tried it a bunch when
Arclight Phoenix decks rose in popularity, but the versions with blue can
deal with it via Thing in the Ice, and that version seems to be the most
popular. With people bringing in Knight of Autumn against you, this card
isn't even great in the mirror or against Humans, so I'm off it for time
being.
Sideboard Guide
VS Bant Spirits
Out: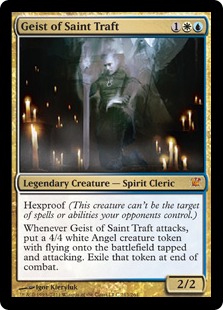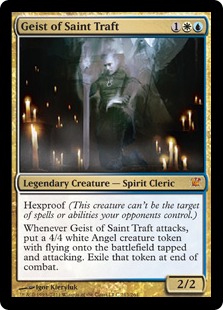 In: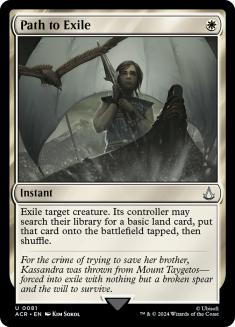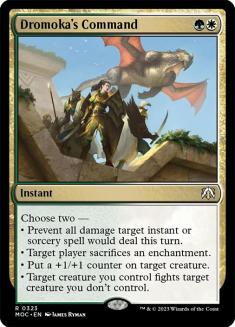 I dislike Knight of Autumn in this matchup. You can bring it in if you see
Worship, but otherwise I don't like a non-flying threat. This matchup is
strange, and your goal should be to try and setup double Drogskol Captain
as fast as possible and then draw more lords than your opponent. Aether
Vial is a strong card because it blanks Spell Queller, but on the other
hand, Collected Company is often quite mediocre because Spell Queller can
always counter it. It also gets blanked by Mausoleum Wanderer.
Unlike most aggro matchups, this one isn't about racing as much because in
the end one army will outsize the other and it's hard to punch through once
one of the players stabilizes. Be aware that Phantasmal Image off Aether
Vial can copy your own Mausoleum Wander, which can stop a key spell you
expected to resolve.
VS Mono-Green Tron
Out: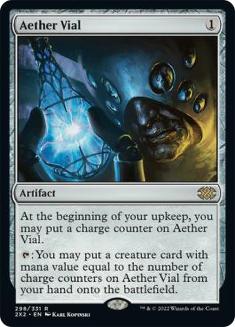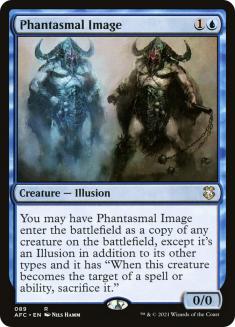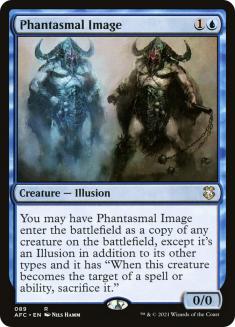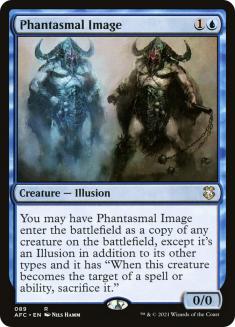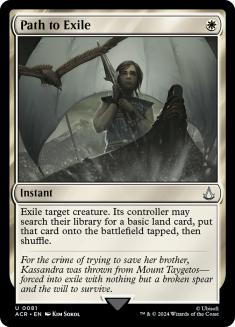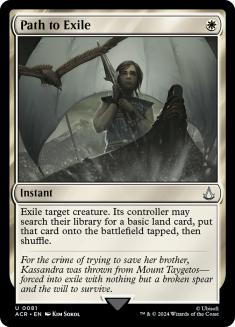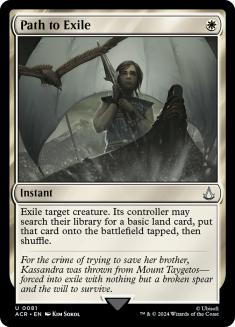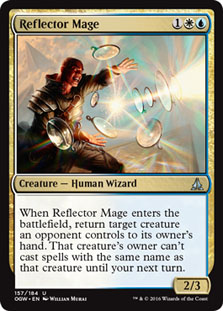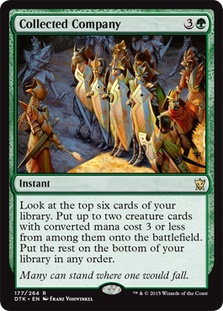 In: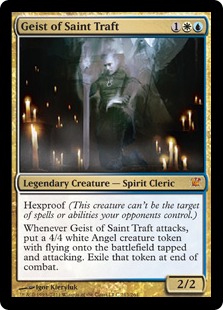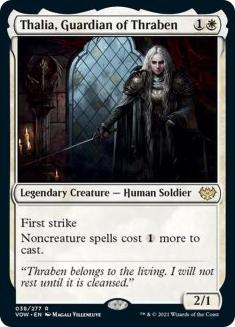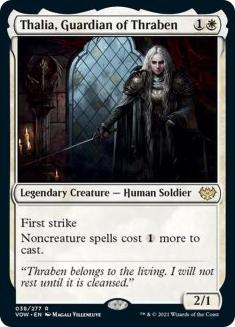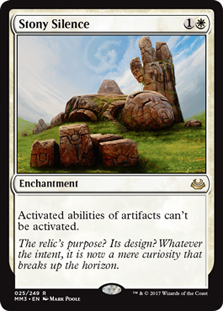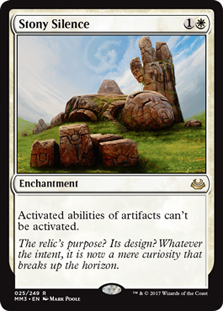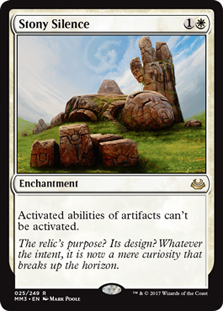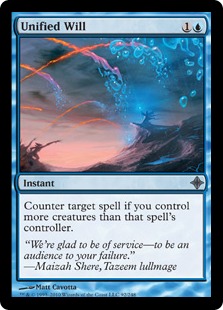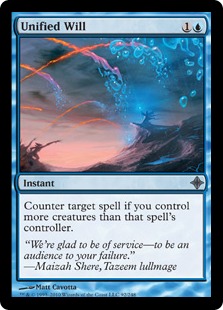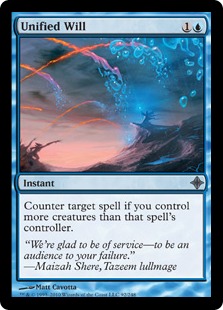 I used to trim all four copies of Collected Company, but I've since been
convinced by Twitter that it's wrong. That said, I still cut one copy of
both Collected Company and Aether Vial in order to have enough noncreature
hits. Lots of people have mentioned the nonbo of Aether Vial + Stony
Silence, but if your Stony lives you're winning and are fine with having a
dead card. On the other hand, if you don't draw Stony Silence, Aether Vial
can help with putting on pressure while keeping your mana open for Spell
Queller or Unified Will.
I've also seen some folks keeping in removal in this matchup, and I think
that's a huge mistake. You have to accept that you'll lose to turn 3
Wurmcoil Engine on draw, but let's be real – this matchup isn't great and
you'll lose the games when they have turn 3 Tron on the play most of the
time anyway. I'd rather not have a dead card in my hand when all I need is
a creature to finish the game before they topdeck Ugin or Oblivion Stone.
VS Dredge
Out: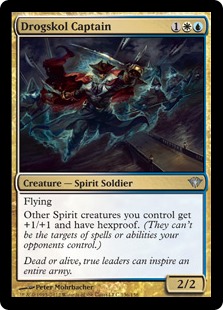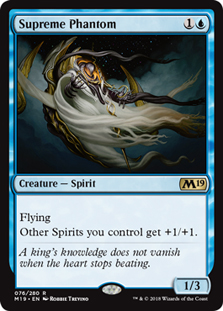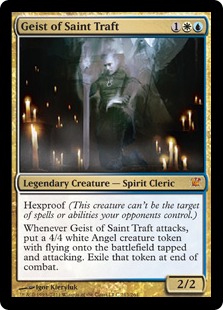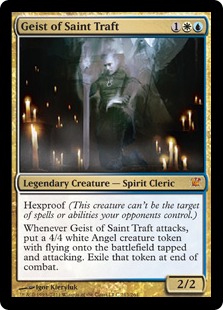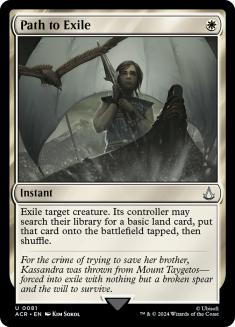 In: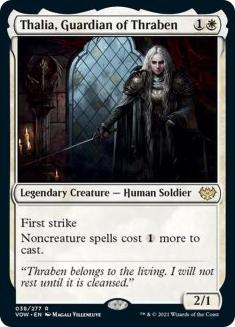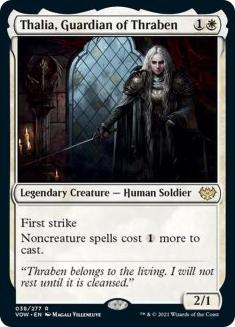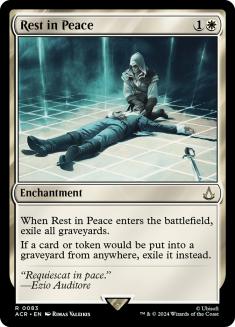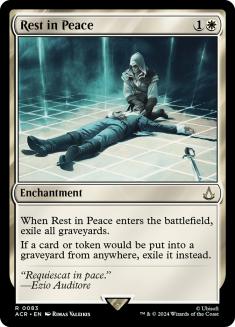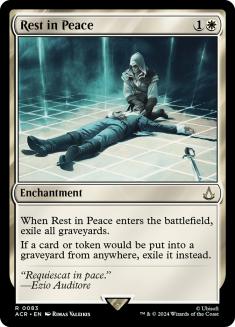 On the play, you can keep in Geist of Saint Traft and try to cheese them.
Your main goal is to get two Drogskol Captains onto the battlefield as fast
as possible, which isn't that hard to do, because they don't have much
removal. This matchup is extremely close and it's tough for you to beat
their best draw, but you're extremely punishing if they stumble a bit.
VS Ironworks
Out: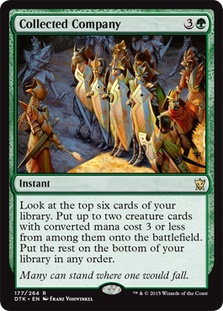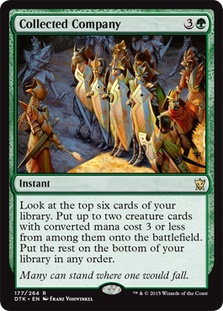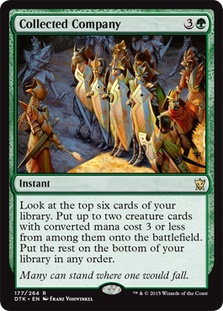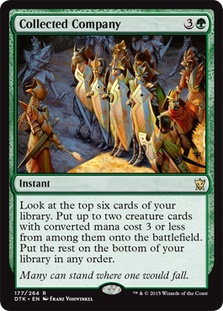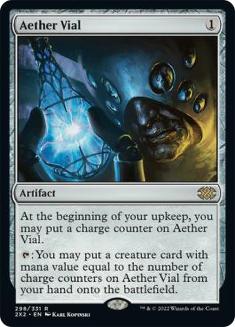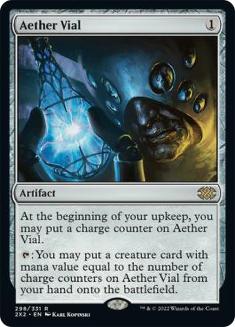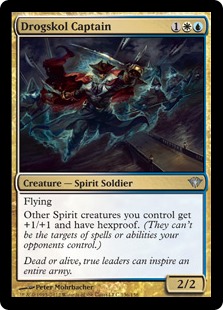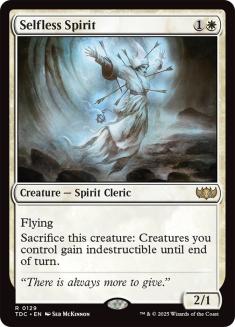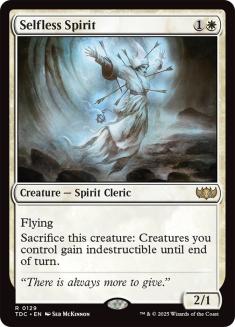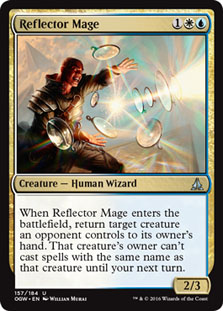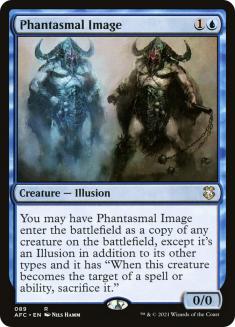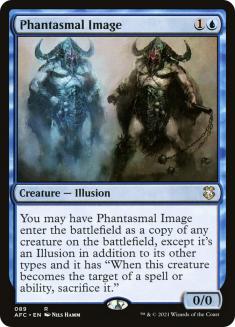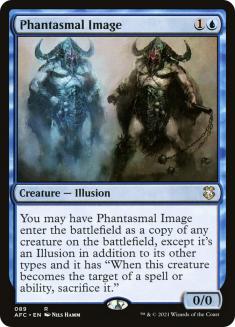 In: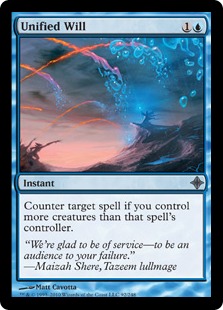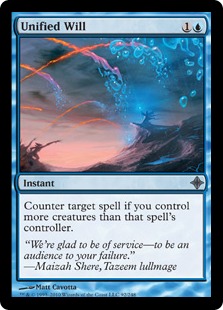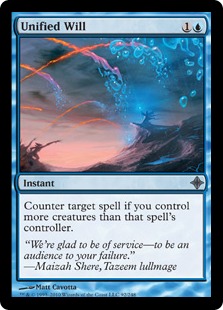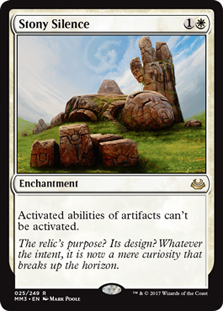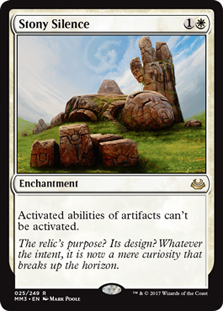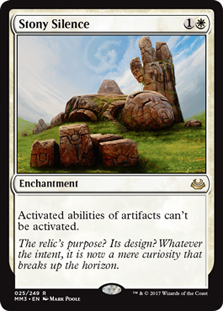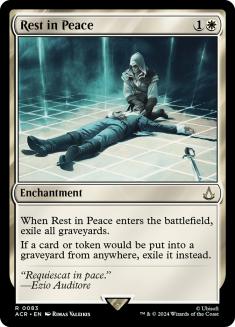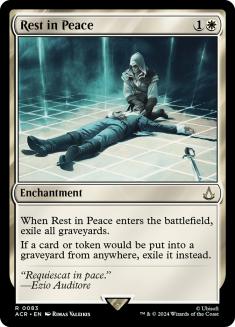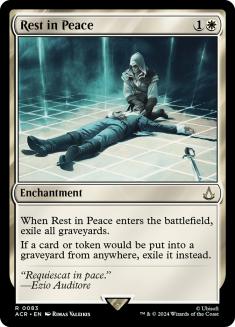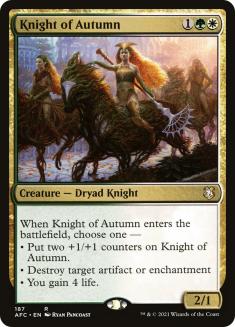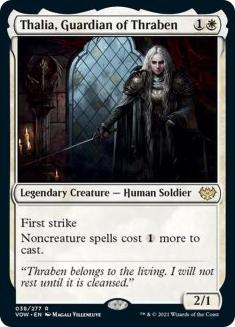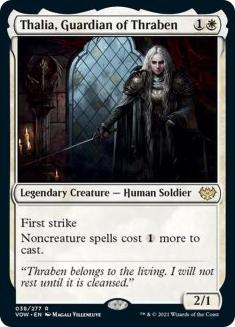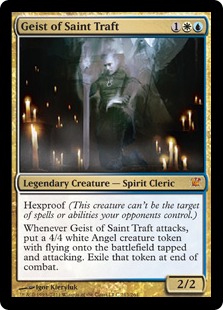 I keep increasing the number of Paths I have in my deck after sideboard.
I'm not sure if three is correct, but with all your hate, it's really hard
to lose the game to anything other than Sai. I chose to cut some two-drops
for curve considerations, and Collected Company is obviously bad when you
bring in nine noncreature spells.
VS Izzet Phoenix
Out: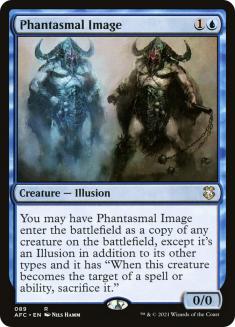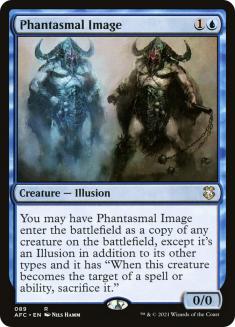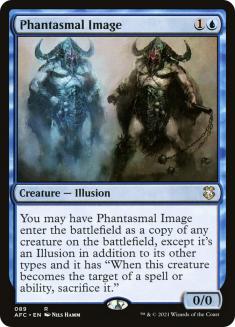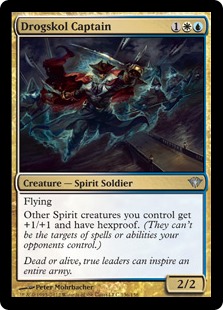 In: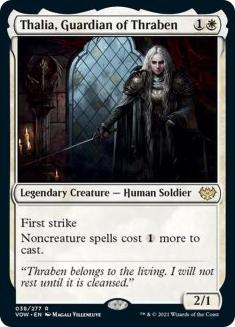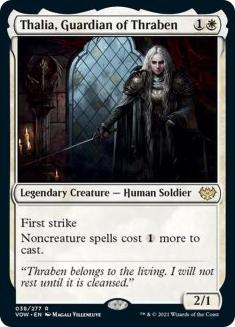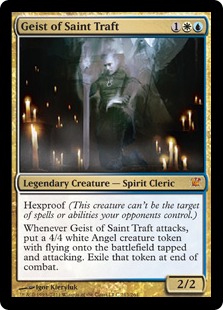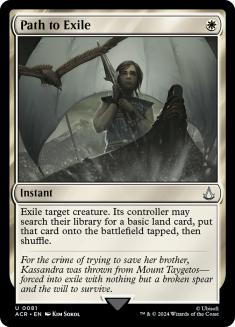 This is the worst matchup for the deck. Personally I've yet to beat it in
like five tries, but I'll admit I've been getting pretty unlucky. Geist of
Saint Traft seems to be strong against them, and I don't think you want
Rest in Peace, but if they go nuts with a multiple Arclight Phoenix draw,
you're likely to lose. A good addition if this deck becomes more popular
than it already is could be Detention Sphere, which takes care of their
threats rather effectively.
VS Humans
Out: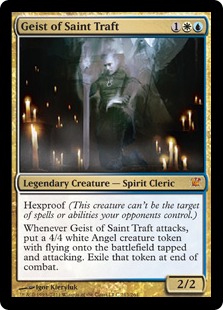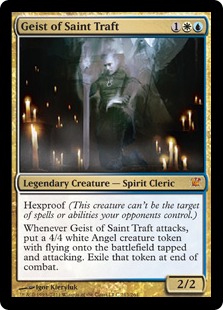 In: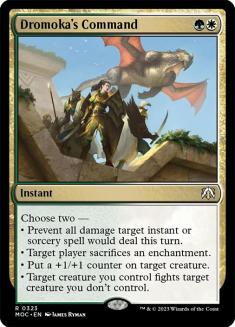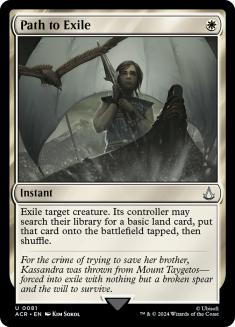 Once the king of Modern, Humans has been dethroned and it's mostly because
of this matchup. Bant Spirits is favored because you have more lords and
evasion. Usually you just want to stall the battlefield, Path to Exile
their biggest creature, and eventually fly over for victory.
VS Azorius Control and Jeskai Control
Out: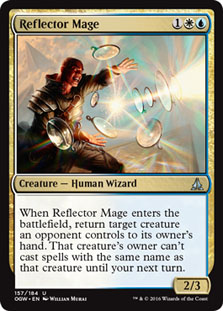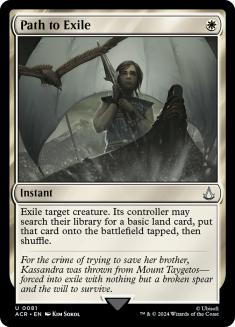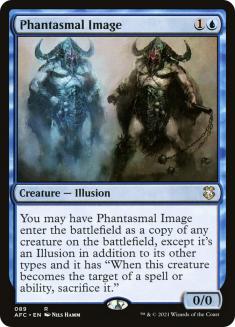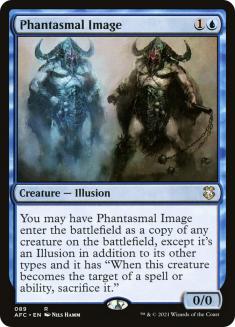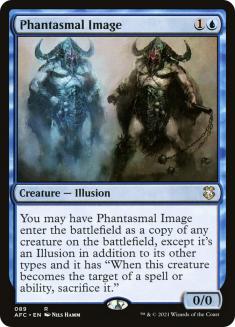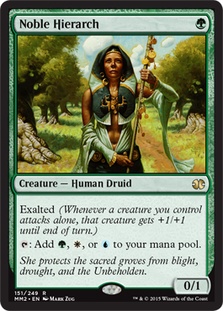 In: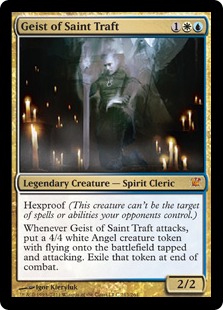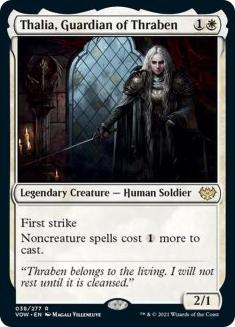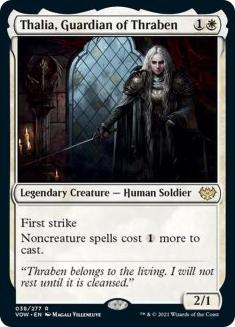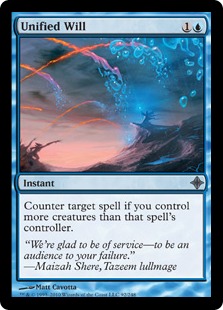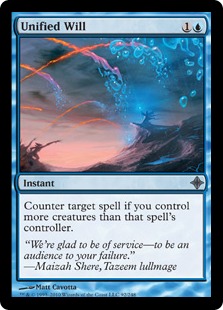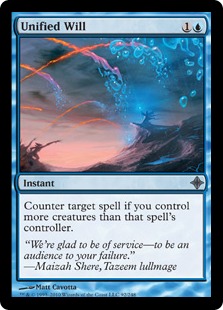 Another good matchup, there are basically two ways you win the games –
either you land an early Geist of Saint Traft and they don't have an answer
or you just chip away at their life total with a bunch of small creatures
while having enough disruption to stop them. In game 1, you don't have the
luxury to play around a miracled Terminus, so you'll lose games to that
from time to time, but after sideboard, you can be way more patient because
they don't really have much to punish you with if you have Unified Will up.
VS Burn
Out: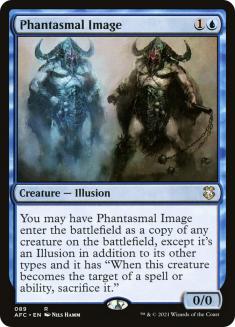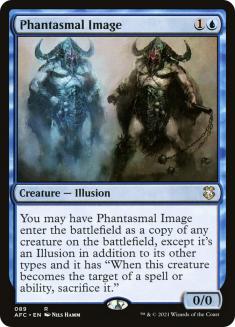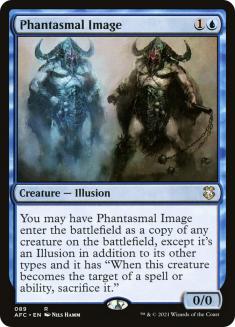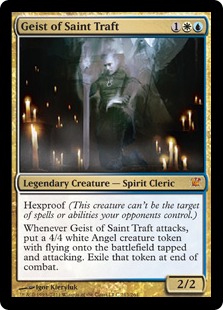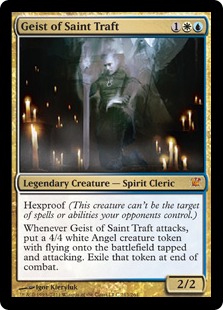 In: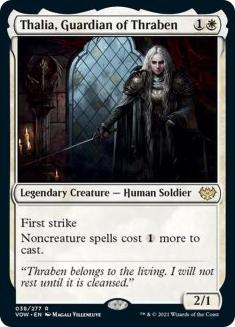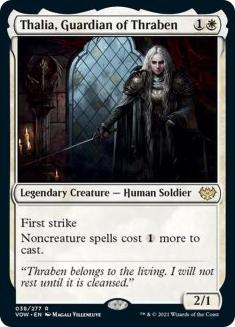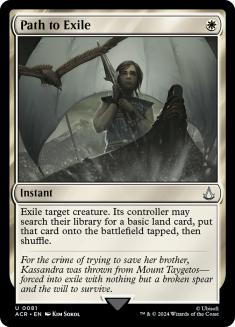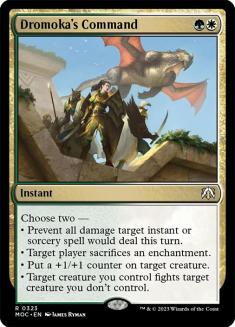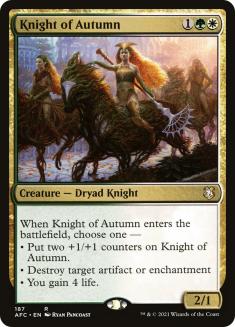 On the play, you want Geist of Saint Traft back in your deck and only two
copies of Path to Exile. This is a close matchup that will usually come
down to them topdecking a burn spell or not. Every extra copy of Knight of
Autumn makes this matchup much better so feel free to play more if Burn is
popular in your local store.
Out: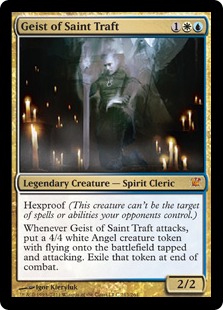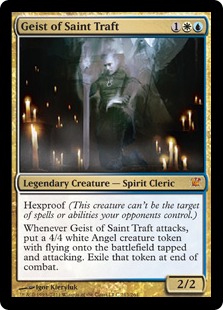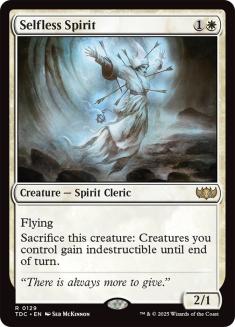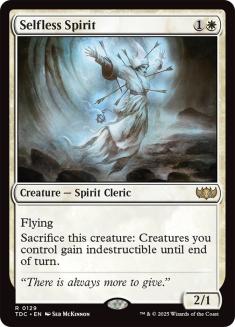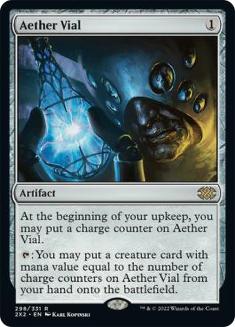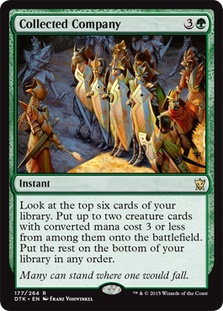 In: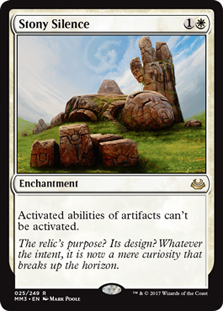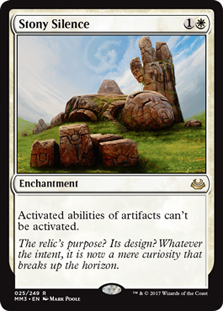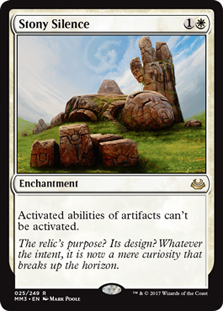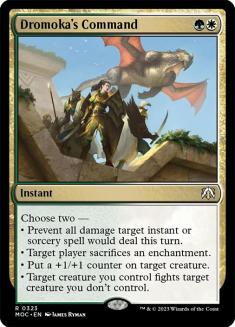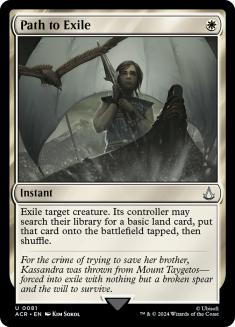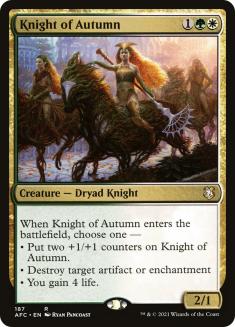 One mistake I see people doing is bringing in Rest in Peace in this
matchup. Yes it's a nice counter to Arcbound Ravager, but otherwise it's a
dead card and we don't want those. You become a slight favorite after
sideboard, but game 1 is absolutely miserable. Luckily, Hardened Scales
loses to itself quite often, while our deck is way more reliable.
Out: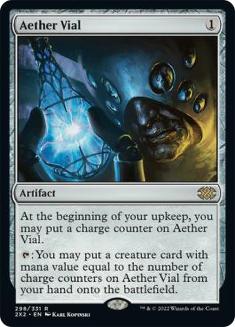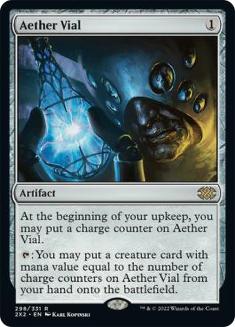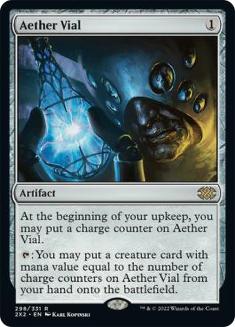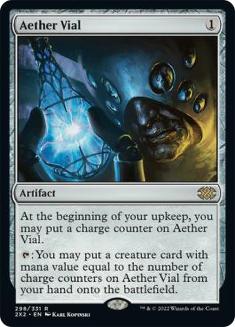 In: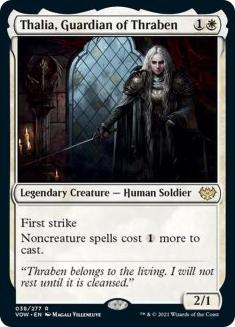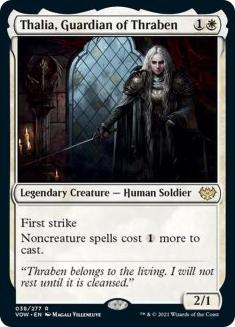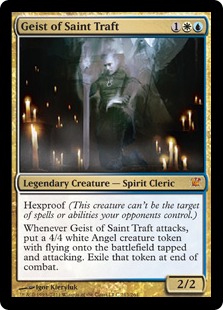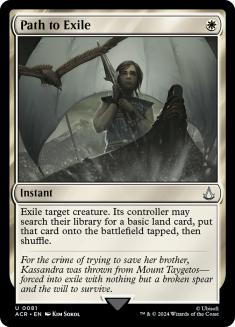 This deck just won Grand Prix Portland, which isn't great news because I
believe this to be a shaky matchup. Your focus should be on keeping them
off creatures and win the card advantage battle with Collected Company and
Horizon Canopy. Moorland Haunt is one of your best cards in this matchup,
and Geist of Saint Traft is a close second. Lastly, be mindful of Stubborn
Denial.
VS Jund/Abzan/Golgari
Out: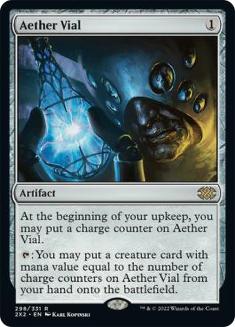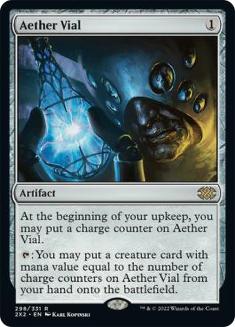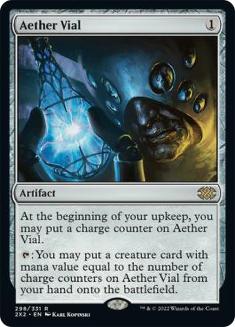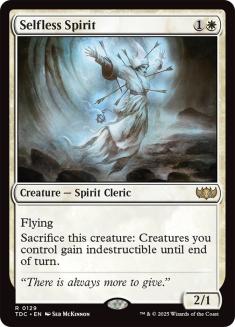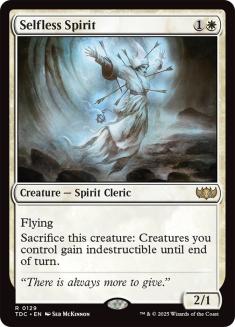 In: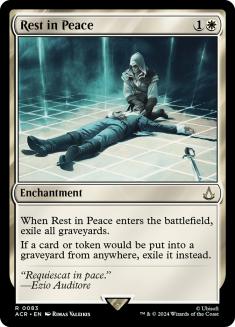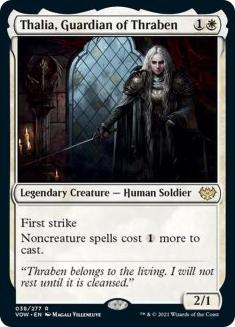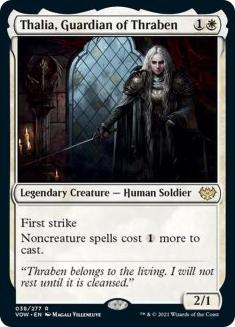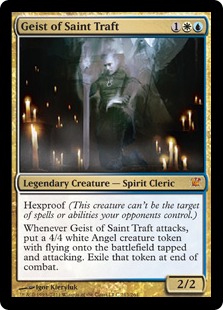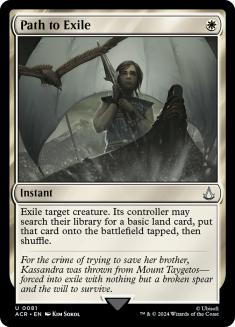 I like having one Aether Vial because it's situationally good, and the same
goes for Rest in Peace. Selfless Spirit, like most of your deck, sucks
versus Liliana, the Last Hope, so it gets cut.
VS Storm
Out: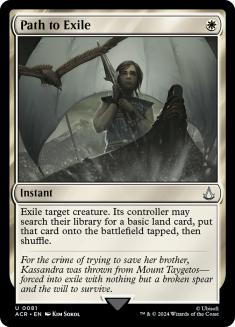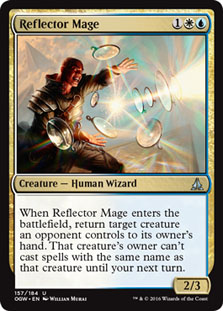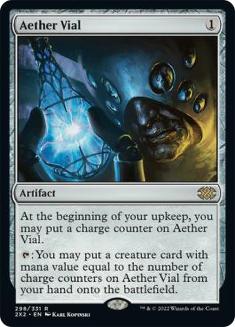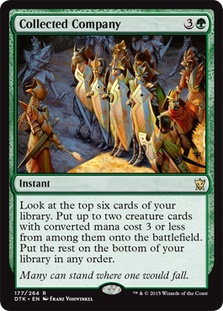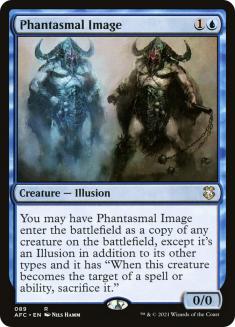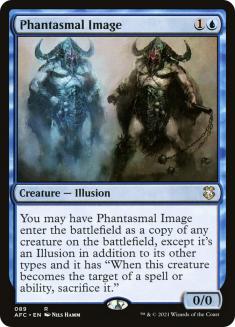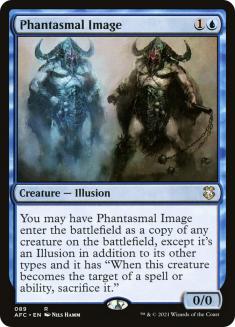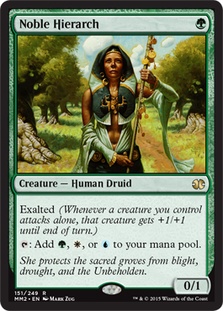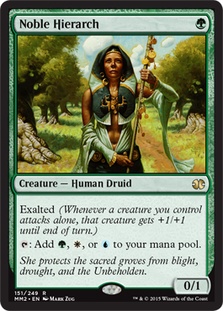 In: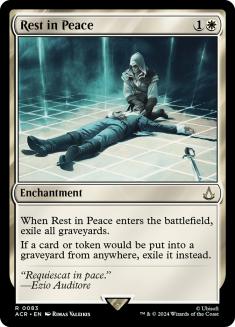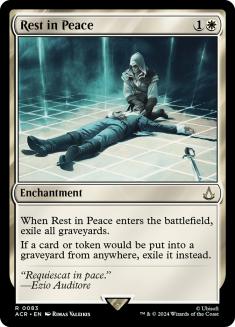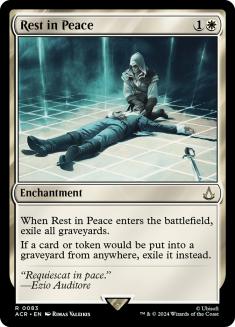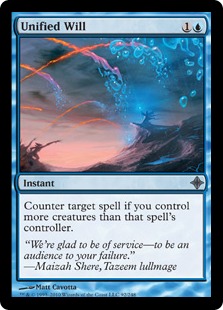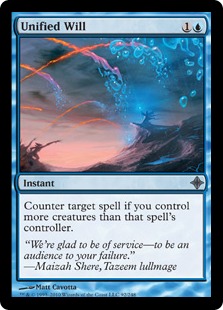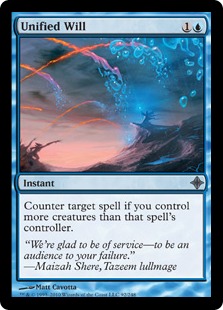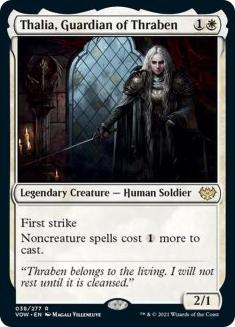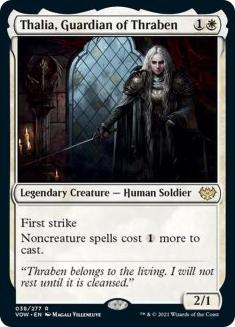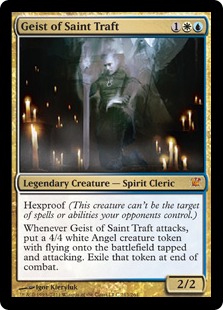 This is the sideboard plan I'm least confident in because it's hard for me
to figure out what Storm is going to look like in the sideboard games. I
think this should be the go-to configuration that can grind through removal
pretty well while being disruptive, and I'm still usually winning, but this
matchup feels very close.
I'm really happy to see Spirits dominate Modern. This deck grew on me in
the past couple months and it's been a pure joy to play with it and tune it
to be better. I've also loved Modern lately, which isn't something
I thought possible a couple years back, and I truly hope we get a Modern
Mythic Championship soon!