In a pair of formats supposedly dominated by the power of dual lands and shocklands, 32 total Mountains stood atop the heap at the end of the StarCityGames.com Open Series in Baltimore, as Joseph Herrera's Big Red in Standard and Jonathan Suarez Painted Stone in Legacy took the top prizes last weekend. And as the Open Series trundles along from the Charm City to the Queen City this weekend, all eyes will be on the fieriest of basic lands—particularly since we have a pair of illustrious blue mages in the booth for SCGLive commentary!
Our home away from home this weekend will be the Sharonville Convention Center: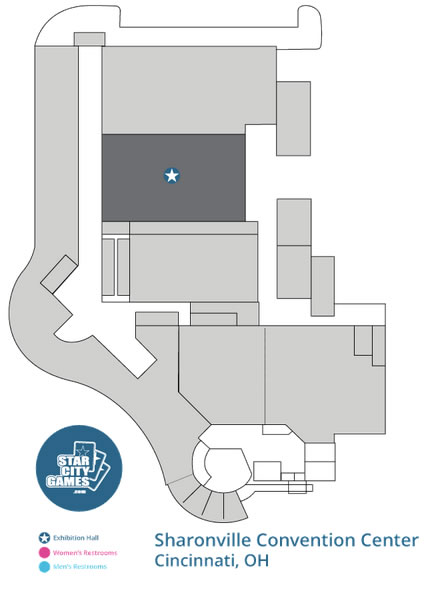 You're going to have no trouble at all finding food nearby, though most of the options aren't within end-of-round walking distance. Happily, the parking at the Sharonville Convention Center is plentiful and easy, and routes to the nearby restaurants are not difficult.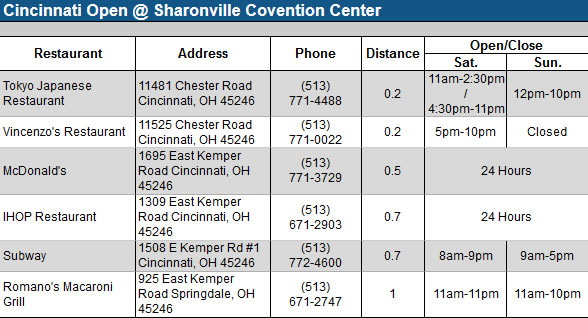 As you well know, the StarCityGames.com Open Series is a traveling festival of gaming primarily having to do with competitive Magic: The Gathering play, but that's not all the Open Series offers. StarCityGames.com is proud to present the World of Warcraft Trading Card Game Core Circuit alongside the Open Series!
Starting with last weekend's Open Series in Baltimore, each StarCityGames.com Open Series stop now features a number of World of Warcraft TCG event, which includes side events all weekend long and the exclusive World of Warcraft TCG Core Circuit tournament on Sunday! The World of Warcraft TCG Core Circuit tournament is unique to the StarCityGames.com Open Series and offers $400 in cash prizes, exclusive playmats, and World of Warcraft TCG Loot Cards redeemable for special items in the World of Warcraft MMORPG! Last week's event got us off to a great start, and we're expecting big turnouts for all of our WoW TCG events, so be sure to join us in Cincinnati!
If you're so inclined, fall is a wonderful time to be in Cincy, and there are tons of festivals all through the autumn. This is especially true this coming weekend for Labor Day, when the P&G Riverfest takes over the famed Riverfront. Personally, I'm always interested in dropping in on local sporting events when I'm traveling for the Open Series. and one of the more unique events I can think of attending is the AVP Pro Beach Volleyball Tour taking place in Cincinnati while we're in town. Be sure to check out more information about these and other events at cincinnatiusa.com.
Moving on, StarCityGames.com proudly presents three Magic alterists at the Open Series in Cincinnati!
Blake Meade will be selling and taking orders for altered cards and custom playmats at this event. Check out some of his work on his blog and like his Facebook page!
Sometimes altering under the pseudonym "YellowBug I Win," Kerri Mathieson brings her bright and unique art style to the StarCityGames.com Open Series. Whether it is digitally drawn custom playmats or unique tokens, Kerri's work is sure to stand out. Have a team? Kerri also assists with designing apparel. You can contact Kerri at [email protected] for requests and commissions and view some of her work on her deviantART page.
Ron Faris will be painting custom card alterations at the event! Check out his unique alters by following his Facebook page at or visiting his blog.
And which commentary duo will be delivering all of the action straight to your computer or mobile device this weekend? Why, that would be Grixis sorcerer Patrick "The Innovator" Chapin and Esper mage Shaheen Soorani! Tune in to @SCGLive, the premier live Magic broadcasting team, with Glenn Jones in the Sideboard as we broadcast live from Cincinnati! In addition to the best that Magic coverage has to offer on twitch.tv/scglive, stay up to date on the event using the hashtag #SCGCIN and follow along live with pairings and standings by following @SCGPairings on Twitter.
Good luck, have fun, and paint the town red!
Video and Coverage Content Associate and Social Media Artist for StarCityGames.com