It's about time we returned to the Mid-Atlantic for an Open Series, don't you agree? And where better than the crab cake capital of the world: Baltimore, Maryland! Some of our largest turnouts ever have taken place in the city by the Chesapeake Bay, and some of our most prestigious champions have been crowned there as well. Not only did Max Tietze (currently sixth in the #SCGPC Season 1 standings) earn his #SCGINVI win there in 2012, but it's also a city where Brad Nelson, Todd Anderson, Joe Herrera, Shaheen Soorani, Matt Costa, Ben Friedman, and Jarvis Yu have all earned trophies . . . And all of those players currently reside in the Top 100 of the seasonal standings as well! That's a lot of clout!
We expect well over half of the Top 32 players to be in attendance in Baltimore this weekend and lots of moving and shaking to go on as a result. Let's see where things sit right now: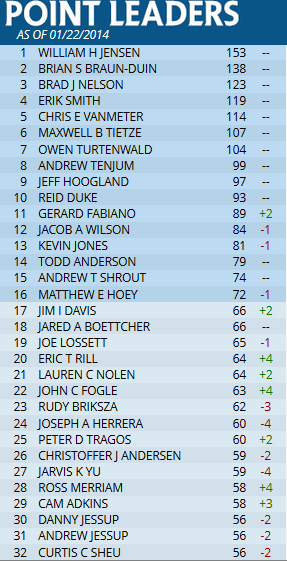 The top remains in the same order but getting closer, as William Jensen's once Giant Warrior-sized lead has been cut by both an Elemental and a Human/Goat since Chris VanMeter and Brad Nelson have earned a few points in the last few weeks. Meanwhile, Open Series stalwart Joe Bernal climbed 38 spots higher on the leaderboard into 38th with a Top 4 finish in SCG Legacy Open: Columbus, and Mike Kenney clawed his way into the Top 50 as well. Speaking of Mike Kenney: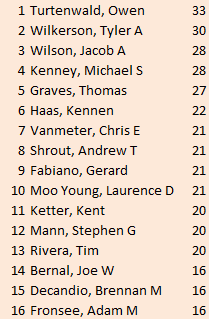 It was a good weekend for The Industry Standard and Leaving A Legacy writers. Mike Kenney's Standard Open win gives him two Top 8s with Big Boros on the year, putting him in line to compete for one of those precious final at-large slots at the year's end if he can keep up a decent pace. Kennen Haas also backed up a win in Indianapolis with a solid showing in Columbus, adding a couple of points to his total after his Legacy Open win in Indianapolis.
But it's a long road to hoe—last year right around 80 points would have been good enough to get into the final eight slots if we'd held an SCG Players' Championship. But that is likely to increase this year since the #SCGPC will mean more players, more travel, and more competition. Remember competitors, there are only nine weekends with fourteen total Opens left (seven Standard, seven Legacy) before the clock strikes midnight and #SCGINVI Season 1 is over, so get out to an #SCGIQ, Classic, or Open near you!
And speaking of, we now turn our attention to the main event itself. This weekend the road to the SCG Players' Championship stops at the Baltimore Convention Center, rooms 307-310: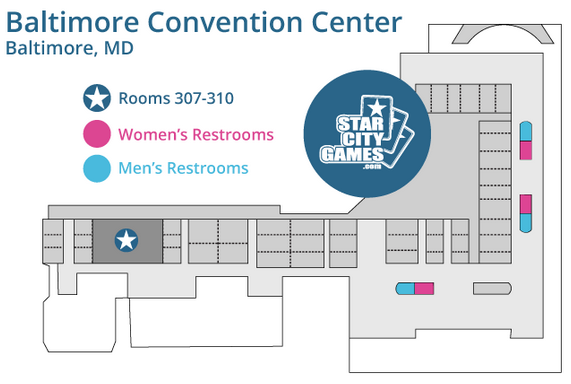 If you've never been, boy are you in for a treat! Smack dab in the middle of the city less than a block from the beautiful Inner Harbor and within walking distance of the world-famous Camden Yards, Ravens' Stadium, and National Aquarium (that incidentally is the only one of the three buildings listed with actual birds inside!), Baltimore is a truly great city to sightsee and visit. Food is not a problem, as there are a few dozen bars, pubs, and restaurants nearby to feed hungry citizens. Eat up and enjoy!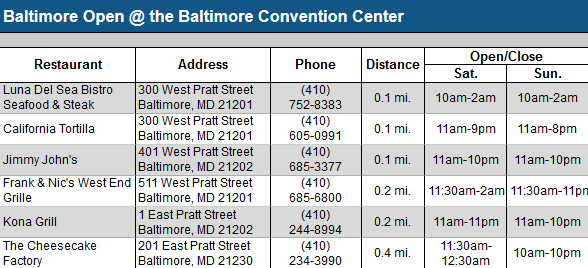 We have a few special guests with us in Baltimore as well!
Trained in traditional media, Clint Cearley now works as a freelance digital artist with such companies as Wizards of the Coast for Magic: The Gathering. You can find his art featured on these popular cards: Curse of Death's Hold, Geist-Honored Monk, Grapeshot (MMA), Intangible Virtue, Notion Thief, Putrefy (Izzet vs. Golgari), Sever the Bloodline, Syncopate (RTR), and Vampire Outcasts. You can find more about his work on his website.
Lindsay Burley will be selling and creating her unique brand of 3-D cards and tokens, painted alters, and custom playmats. Check out her work on her website, and then stop by and see these awesome cards! For special commissions before the event, you can contact Lindsay at [email protected].
Based out of Baltimore, Maryland, Ashley Jordan is the artist behind Alternate Dimensions Card Alters and Designs. She features hand-painted Magic: The Gathering partial- and full-art card alters. Visit her website or her Facebook page!
This weekend we are also proud to have @SCGLive in the house providing the very best Magic: The Gathering coverage available on the planet! It will be the 2014 debut of Matthias Hunt, and welcoming him back to the booth will be his broadcast partner-in-arms Patrick Sullivan. So join Patrick, Matthias, and the rest of the SCGLive team on Twitch all weekend long starting Saturday at 10:30 AM EST and Sunday at 8:00 AM EST for all the action!
The hashtag for this weekend's entertainment and festivities is #SCGBALT, so be sure to follow along on both Twitter and Facebook. For those of you in attendance, you can use @SCGPairings to find pairings, results, and standings from the event.
Good luck, have fun, and get that trophy!
Reuben Bresler
Video and Coverage Content Associate and Twitter Bird for StarCityGames.com