Team Constructed is back in the spotlight for a second straight week as the SCG Tour heads to Philadelphia. After Kevin King, Jonathan Rosum, and Julian John took down the Team Open in Dallas last weekend, the focus will be back on the fresh Standard format, bookended with Modern and Legacy.
Team Constructed Metagame
Like last weekend, the larger discussion at #SCGPHILLY will be the new Standard format. The Day 2 Standard metagame breakdown in Dallas was diverse, and no deck took up more than 10% of the field. Mardu Vehicles is back in force, taking the top spot in the metagame and in the tournament. Merfolk, red aggressive decks, and G/B Constrictor were the next biggest players in the format, though Grixis and Sultai Energy put up strong results despite small numbers, while Approach and control decks didn't have the weekend many expected.
Nothing fluctuated that wildly in Modern as Grixis Death's Shadow, Affinity, Burn, Jeskai Control, and Scapeshift all had strong performances. Though Humans only had two pilots on Day 2, Jonathan Rosum made the deck look untouchable as his team took down the tournament. In Legacy, Grixis Delver still dominates the format, leading to Lands being a great choice for these events, as shown by Kevin King leading the deck to another Team Open title. Death and Taxes was the standout in Dallas, putting five copies into Day 2 and two Taxes variants in the Top 8.
Teams to Watch
Noah Walker – Dylan Donegan – Zan Syed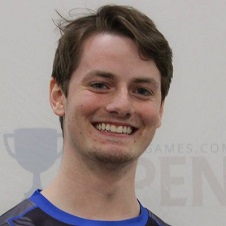 Two-thirds of the winning squad from November's Baltimore Team Open return, this time swapping Zan Syed in for Oliver Tiu. Noah Walker will be back anchoring the Legacy seat, though Donegan and Syed are still considering which formats they'll be playing. Donegan was the Modern player in Baltimore and Syed played Standard last weekend in Dallas with Donegan and Korey McDuffie. Whatever seats they end up in, this team is a strong contender for the title.
Daryl Ayers – Ross Merriam – Todd Anderson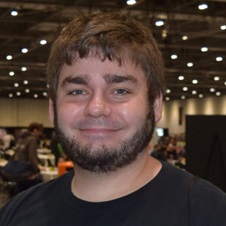 As the all-time Top 8 leader on the SCG Tour, Todd Anderson has bounced around from squad to squad at Team Opens, but Anderson once again finds himself on a stacked team. Joining Anderson are Lands specialist Daryl Ayers and Ross Merriam, who is playing his first Team Open and tackling Modern this weekend. This leaves Anderson in Standard with a wide-open metagame following SCG Dallas. All three players are accomplished on the SCG Tour, but can they convert together?
Tannon Grace – Caleb Durward – Brennan DeCandio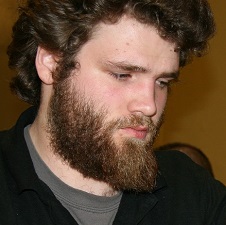 Brennan DeCandio and Tannon Grace had a strong weekend in Dallas alongside Harlan Firer, but the squad couldn't quite clinch another Top 8. This week, DeCandio and Grace are teaming up with four-time Open winner and popular streamer Caleb Durward. Durward will be in the middle seat, holding down Modern – the format where he last won an Open, back in Milwaukee in 2016 with Bant Spirits. Grace will be back in Legacy and DeCandio will be playing Standard, where he made a splash last weekend by putting G/R Monsters on the map.
Ralph Betesh – Jonathan Rosum – Korey McDuffie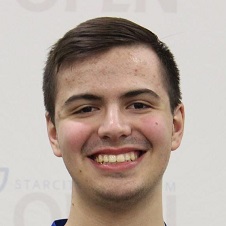 Jonathan Rosum is coming off a heater where he made Top 8 of the Modern Open in Columbus and won the Team Open in Dallas in the Modern seat alongside Kevin King and Julian John. Humans has been Rosum's deck of choice lately, crushing absolutely everyone in his way from seemingly impossible game states. After taking home his first trophy, Rosum is joining up with Korey McDuffie and Ralph Betesh. McDuffie will be on Standard, leaving Betesh in Legacy, staying in his sweet spot with Lands.
Jody Keith – Todd Stevens – Jim Davis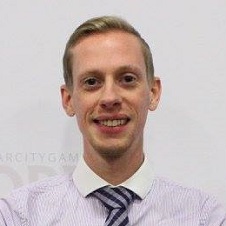 While last weekend didn't go that well for Jody Keith, Todd Stevens, and Jim Davis, they are coming back in the same spots for another shot in Philadelphia. Keith and Davis both made Top 8 of the Legacy and Standard Classics, respectively, in Dallas after they failed to make Day 2 with Todd Stevens. One poor event won't get to this group, as all three have had success in Team Opens in 2017.
Kevin King – Dan Jessup – Andrew Jessup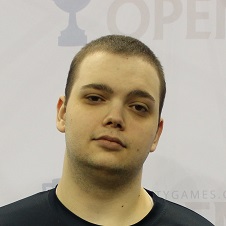 All three members of this team made the Top 8 of SCG Dallas, but on two different teams. The Jessup brothers finished in the Top 4 with Brad Carpenter on Legacy, while Kevin King filled that role for the winning team. This week, King will be playing Lands with the Jessups, who could swap into either Modern or Standard. Dan played Standard while Andrew took care of Modern with Grixis Death's Shadow in Dallas, but the seats are up in the air this coming weekend. Eyes will be on King, who has made Top 8 in three of the four Team Opens he's played and is poised for another strong event.
David Long – Rob Long – Rudy Briksza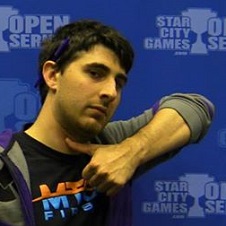 In the tradition of highlighting teams led by Lands players, David Long is back with his brother, Rob Long, and Rudy Briksza. While David only has one Team Open Top 8 so far, he has six other Legacy Top 8s and an outstanding conversion rate for Top 8ing two-day Opens at 33%. Rob tends to play Modern alongside his brother and played Grixis Death's Shadow with David and Zan Syed in Atlanta last year. Briksza will be on Standard, a week after he played Standard with Kevin Jones and Kazu Negri in Dallas.
Dan Miller- Pieter Tubergen – Ted Felicetti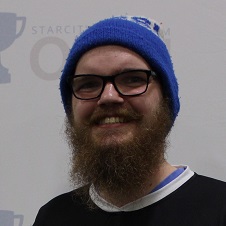 Pieter Tubergen has made his name grinding out wins with Affinity, including multiple Open Top 8s with a win at the Roanoke Open in June of 2017. Tubergen will be flanked by Ted Felicetti and Dan Miller, a longtime Eternal player. Miller will be taking care of Legacy responsibilities, while Felicetti will be dipping into the new Standard format. Though under the radar, this team has the potential for a big run this weekend.
Justin Parnell – Ali Aintrazi – Steve Mann
A newer squad to watch, Justin Parnell, Ali Aintrazi, and Steve Mann decided to reunite after their Top 4 finish at the last Baltimore Team Open in 2017. Though Mann and Aintrazi have the bigger resumes, Parnell has shown he has the Legacy chops to compete some of the best players in the format. In Baltimore, they defeated Kevin Jones, Benjamin Nikolich, and Bob Huang before falling to eventual winners Oliver Tiu, Dylan Donegan, and Noah Walker in a tight third game of the final match in the semifinals.
Jake Mondello – Rachel Otto – Ben Stark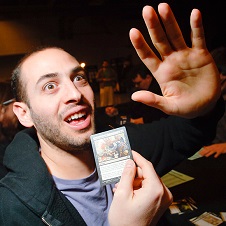 Pro Tour Hall of Famer Ben Stark champions a team with an SCG Tour grinder and an unknown. Stark alone could make any team worth looking out for, but is in the Standard seat again almost a year after winning the first Team Open with Matt Nass and Sam Pardee. Stark is also coming off a runner-up finish at Grand Prix Indianapolis with Paulo Vitor Damo Da Rosa and Eric Froelich. Joining Stark this weekend are Jake Mondello, an Open winner in his own right, and Rachel Otto.
Food
The SCG Tour has never hit this location before, so I don't have any personal recommendations. However, SCG Tour grinder AJ Kerrigan is from around the area and tipped me off to some good spots. First, it's important to note we are at the Valley Forge Casino and Resort, located in King of Prussia, PA. The casino itself has food options inside, but a quick trip down the road offers Creed's Seafood and Steaks and Ralph's of South Philly.
If you're up for a bit of an Uber trip, there are many great offerings. Local options include Fogo de Chao, Shake Shack (CEDitor's Note: !!!!!!!!!!!!!!!!), California Pizza Kitchen, Halal Guys, and Maggiano's.
Coverage
As usual, live coverage of #SCGPHILLY starts at 10:30am ET on Twitch.tv/SCGTour with Round 1. I'll be joined this weekend with Matthias Hunt and Ryan Overturf calling all the action. Day 2 begins at 10am on Sunday, starting with Round 10 of the Swiss.