Team Constructed is back on the SCG Tour in 2018! After the success of Team
Constructed last year, the SCG Tour is doubling the number of team events
in the first season with Dallas being the first of two back-to-back
weekends. This event will also be the first Team Open falling on a release
weekend leading to a new Standard environment. Consider this weekend a
celebration of
Rivals of Ixalan.
Team Constructed Metagame

With the release of Rivals of Ixalan and the bannings of Attune
with Aether, Rogue Refiner, Ramunap Ruins, and Rampaging Ferocidon, the
Standard seat will have the spotlight this weekend. After more than a year
of Energy decks ruling the format, whether they be Aetherworks Marvel
builds, Saheeli Rai + Felidar Guardian value decks, or just Temur and
Four-Color Energy, Standard is going to look a lot different. On top of the
hit Energy decks took, Ramunap Red might not be the aggressive deck of
choice for the first time since the release of Hour of Devastation
. Will the recent bannings allow the tribal strategies from Ixalan
to flourish? Or will decks like U/W Approach, B/G Constrictor,
God-Pharaoh's Gift, or Anointed Procession token strategies shine with
their natural predators severely weakened?
In Modern, Jeskai Control put up numbers similar to Grixis Death's Shadow
at SCG Columbus, including the top two spots in the event as Benjamin
Nikolich defeated Kevin Jones in the 74-card mirror match. Joining Grixis
and Jeskai at the top of the metagame are U/R Gifts Storm, Affinity, Burn,
Counters Company, and Humans. In the past Team Constructed Opens, Grixis
Death's Shadow, Jeskai Control, Affinity, Burn, Eldrazi Tron, and U/R Gifts
Storm filled up the majority of Day 2 Modern seats.
For Legacy, players in the oldest format on Day 2 must be able to beat
Grixis Delver and Lands – the two most played and successful decks in the
Team Constructed Opens in 2017. Four-Color Control doesn't have the numbers
that Grixis Delver and Lands do, but has gained in popularity lately and
was the deck of choice for Noah Walker in the winning Legacy seat at SCG
Baltimore in November. The other most popular decks on Day 2 have been
Storm, Sneak and Show, Colorless Eldrazi, and Burn. While Grixis Delver is
often the most played deck, Lands has the highest conversion rate of Top 8s
from Day 2, going 8-for-12 with two ninth-place finishes.
Teams to Watch

This weekend marks the first time the SCG Tour brings a Team Constructed
Open to Texas, one of the most popular stops for the Tour. While Dallas
requires a flight for many of the SCG Tour regulars, a handful of teams
will be making the trip.
Jody Keith – Todd Stevens – Jim Davis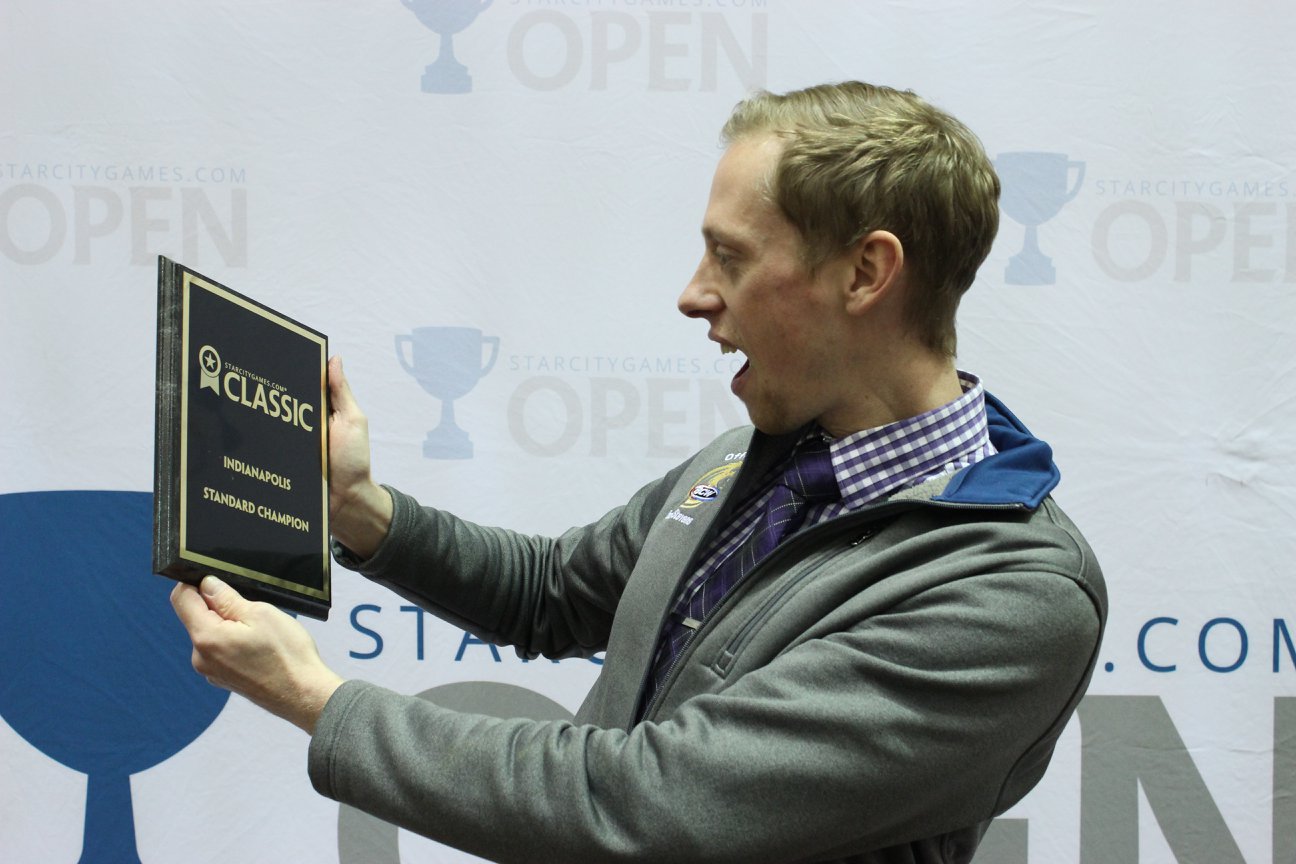 Two thirds of the Atlanta Team Open champions from 2017, Jody Keith and
Todd Stevens are joining up with Jim Davis to fill in the Standard seat.
Keith, the Legacy Lands specialist, will be back to his duties of making
quick 20/20s and destroying all of his opponents' lands and creatures while
Stevens handles the Modern responsibilities with whichever option he
decides on. Stevens has success with G/W Company and Eldrazi Tron, but he
has shown the propensity to bring a new deck to the table in his favorite
format. Davis will be tasked with finding a Standard deck, following the
release of Rivals of Ixalan and the recent bannings. This team
brings six Team Open Top 8s with them as Stevens has three, Keith has two,
and Davis has one.
Dylan Donegan – Korey McDuffie – Zan Syed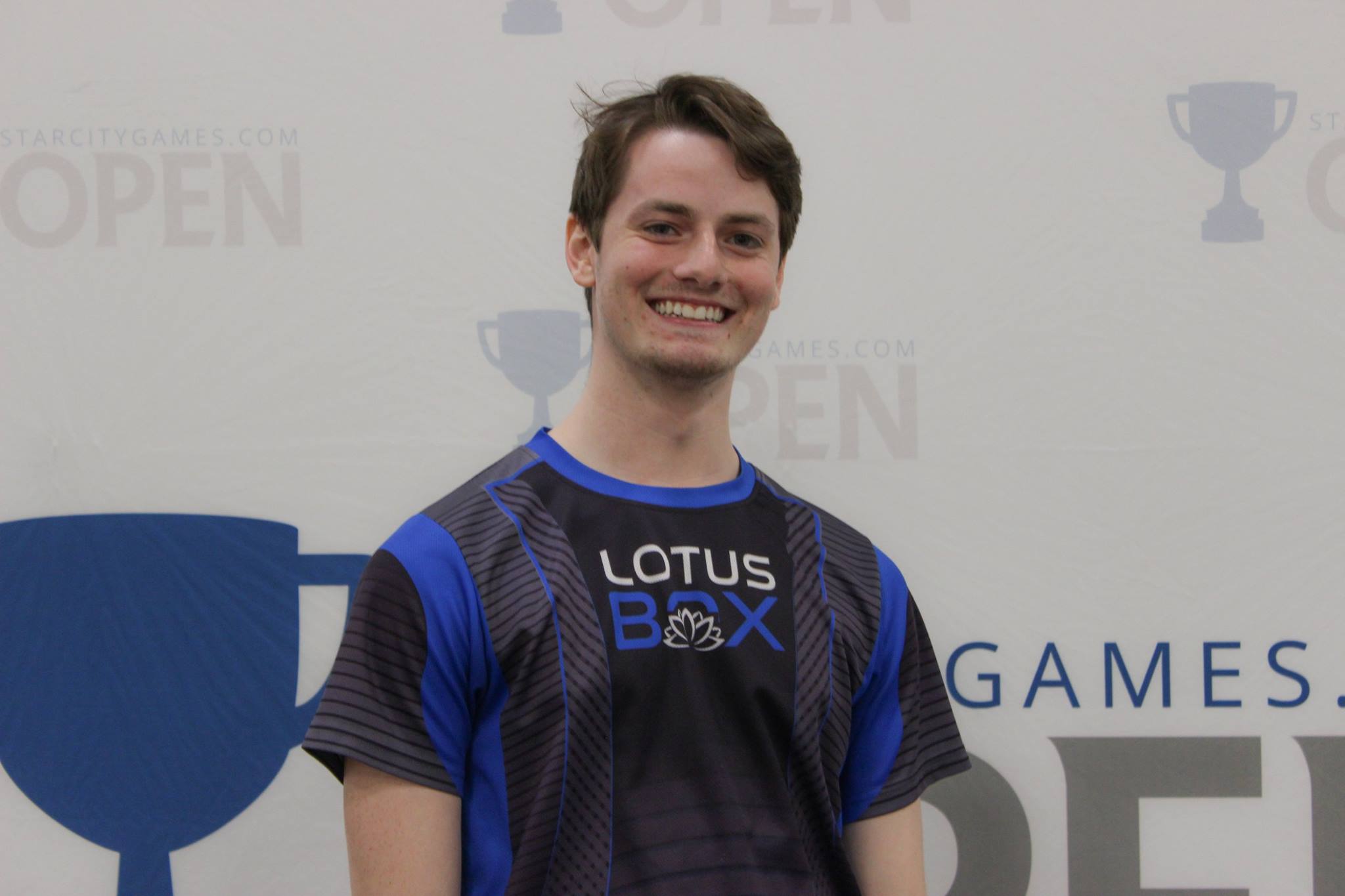 The primary squad formed of Team Lotus Box players is led by Dylan Donegan,
coming off a victory in the last Team Open in November alongside Noah
Walker and Oliver Tiu. Donegan was in the Modern seat for his win, but will
be playing Legacy this time with Korey McDuffie and Zan Syed. McDuffie will
be taking over in Modern and Syed will be in the Standard seat. Lotus Box
might be a newer team on the SCG Tour, but they are players to look out for
as the five members who played at SCG Columbus earlier this month all
placed in the Top 64 (Donegan 4th, Jonathan Rosum 7th, McDuffie 17th, Syed
18th, and Collins Mullen 63rd).
Kevin King – Jonathan Rosum – Julian John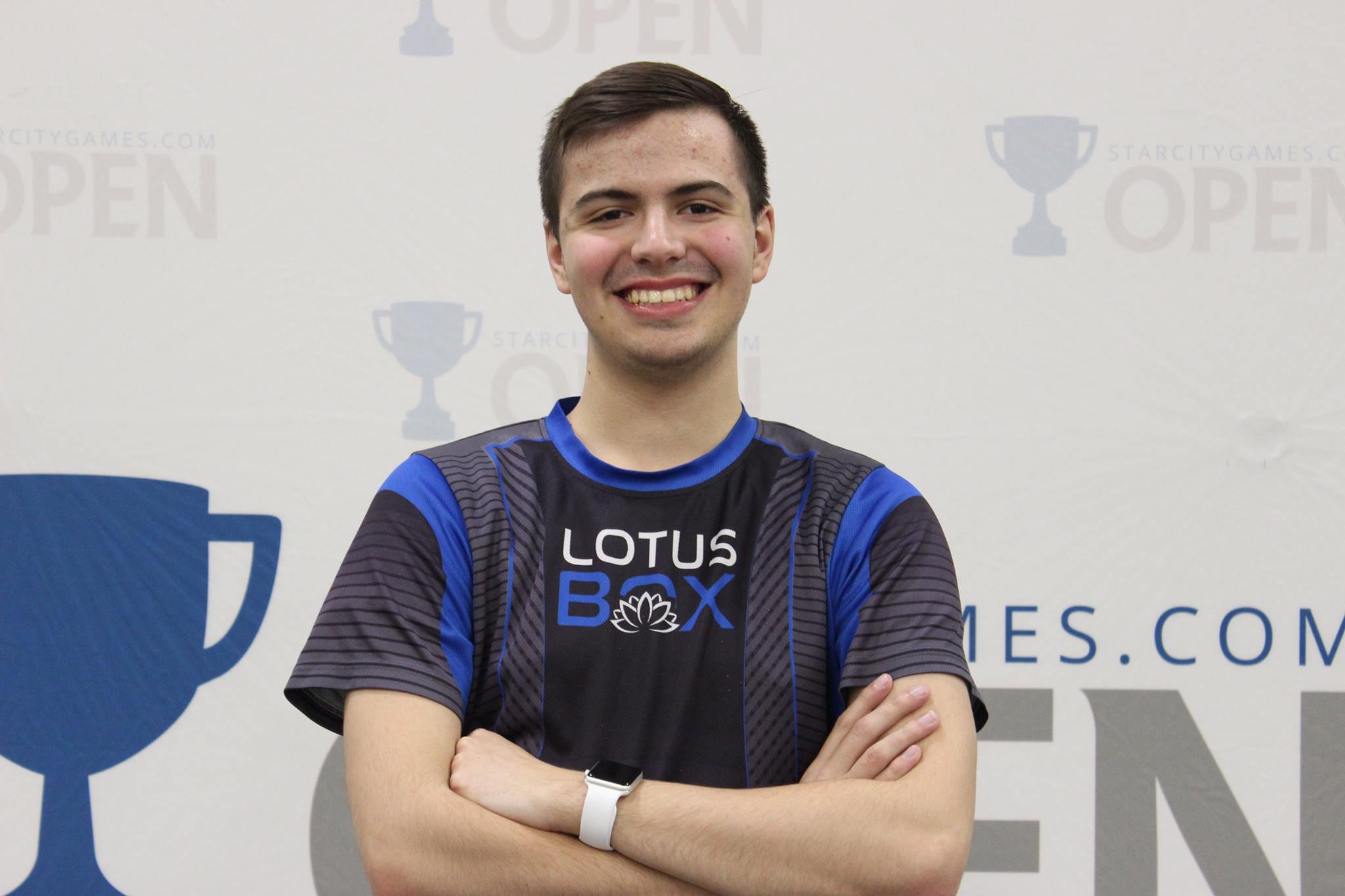 One of the strongest Modern players on the SCG Tour joins up with one of
the strongest Legacy players to form a fierce squad. Jonathan Rosum has
been putting up solid results with Jeskai Control and Humans over the past
handful of months and is joining forces with Kevin King, a Lands specialist
with two Team Open finals appearances. Filling the Standard seat is Julian
John, an up and coming player who has often worked together with the
members of Team Lotus Box.
Andrew Jessup – Dan Jessup – Brad Carpenter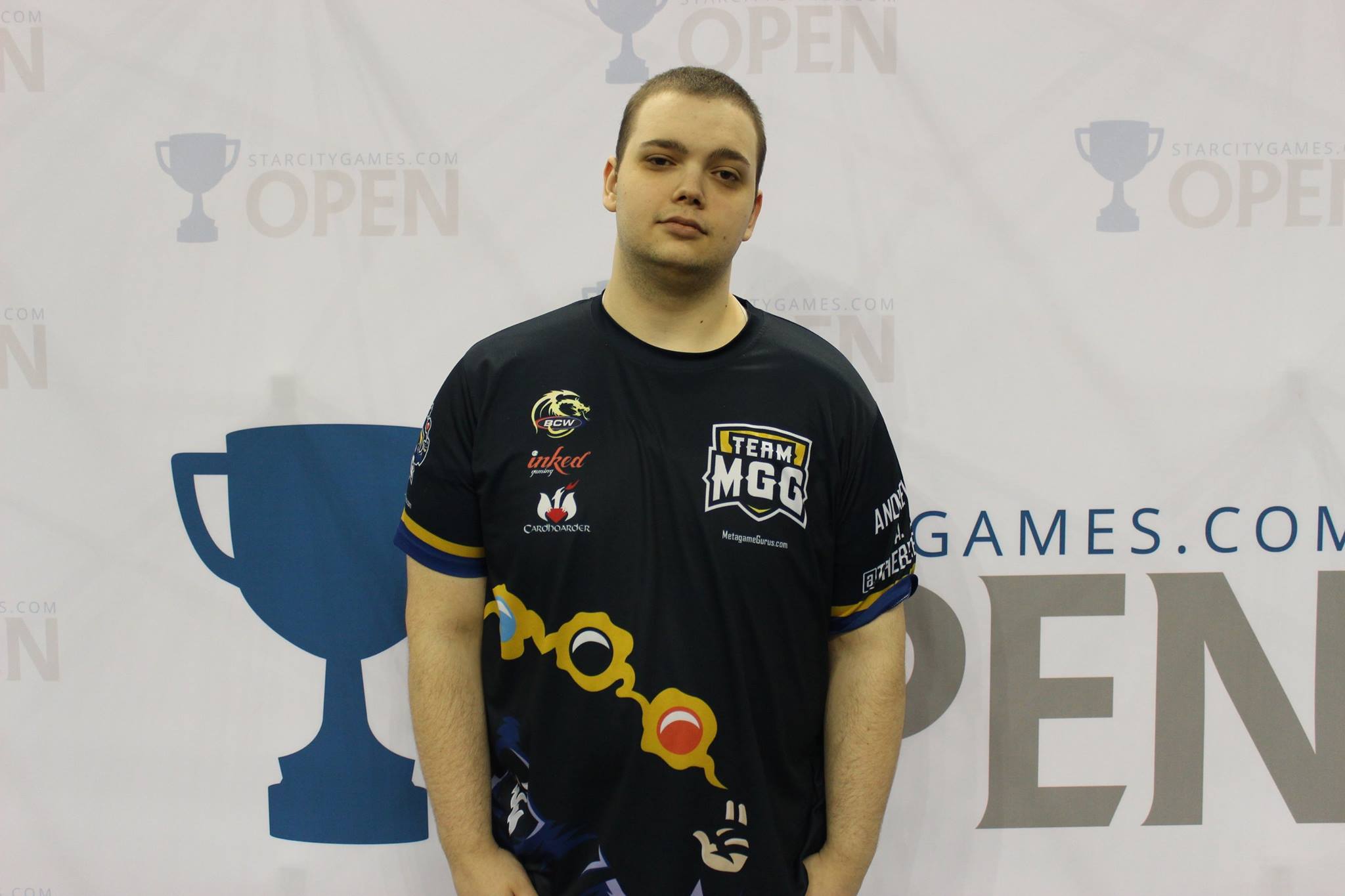 Team MGG sends the Jessup brothers and Brad Carpenter to a city where the
team has had plenty of success. The last Standard Open in Dallas showed
both Andrew and Dan make the Top 8, with Andrew taking home his second
trophy of 2017. Andrew will be filling the Legacy seat while Dan, who is
coming off an Invitational Top 4 in December, handles Modern. Carpenter, an
Open winner and Players' Championship competitor along with the other two,
will be battling Standard – a format where he has claimed many Classic
titles over the years on the SCG Tour.
Tannon Grace – Harlan Firer – Brennan DeCandio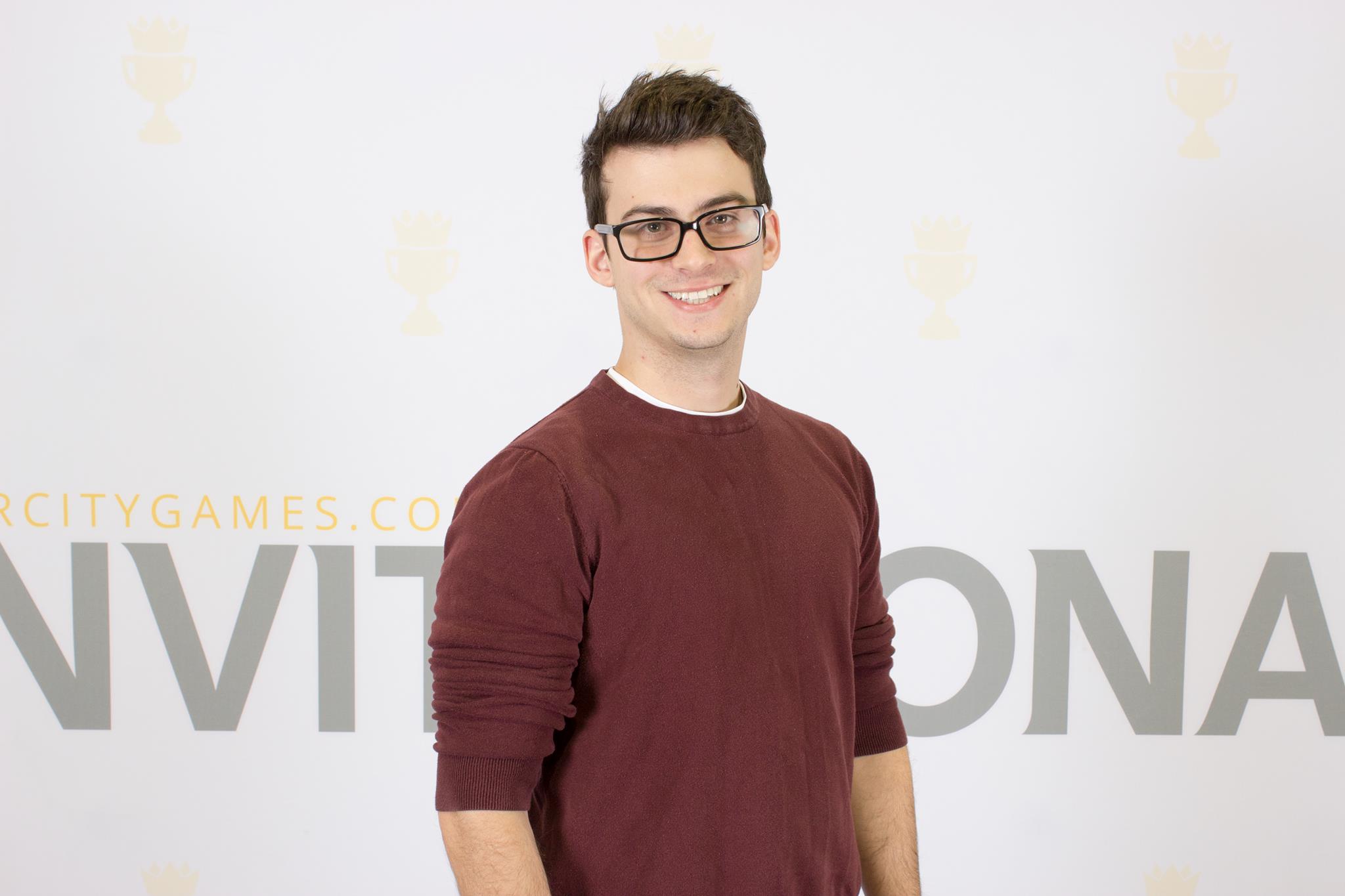 Though this is the first time this squad has been assembled, all three
members are familiar with Team Open Top 8s. Team BCW's Tannon Grace and
Brennan DeCandio have a Top 8 with Todd Stevens in Louisville, and Harlan
Firer joined Grace and Kevin Jones for a Top 8 in Atlanta. DeCandio will be
back in the Standard seat with Firer in Modern, both formats where they won
Opens in 2017. Grace will be holding down Legacy, the seat he's played in
all four Team Opens last year. While Grace and Firer tend to favor Grixis
and Jeskai strategies, respectively, DeCandio will be the seat to watch as
he's capable of bringing anything to a brand-new Standard format.
Rudy Briksza – Kazu Negri – Kevin Jones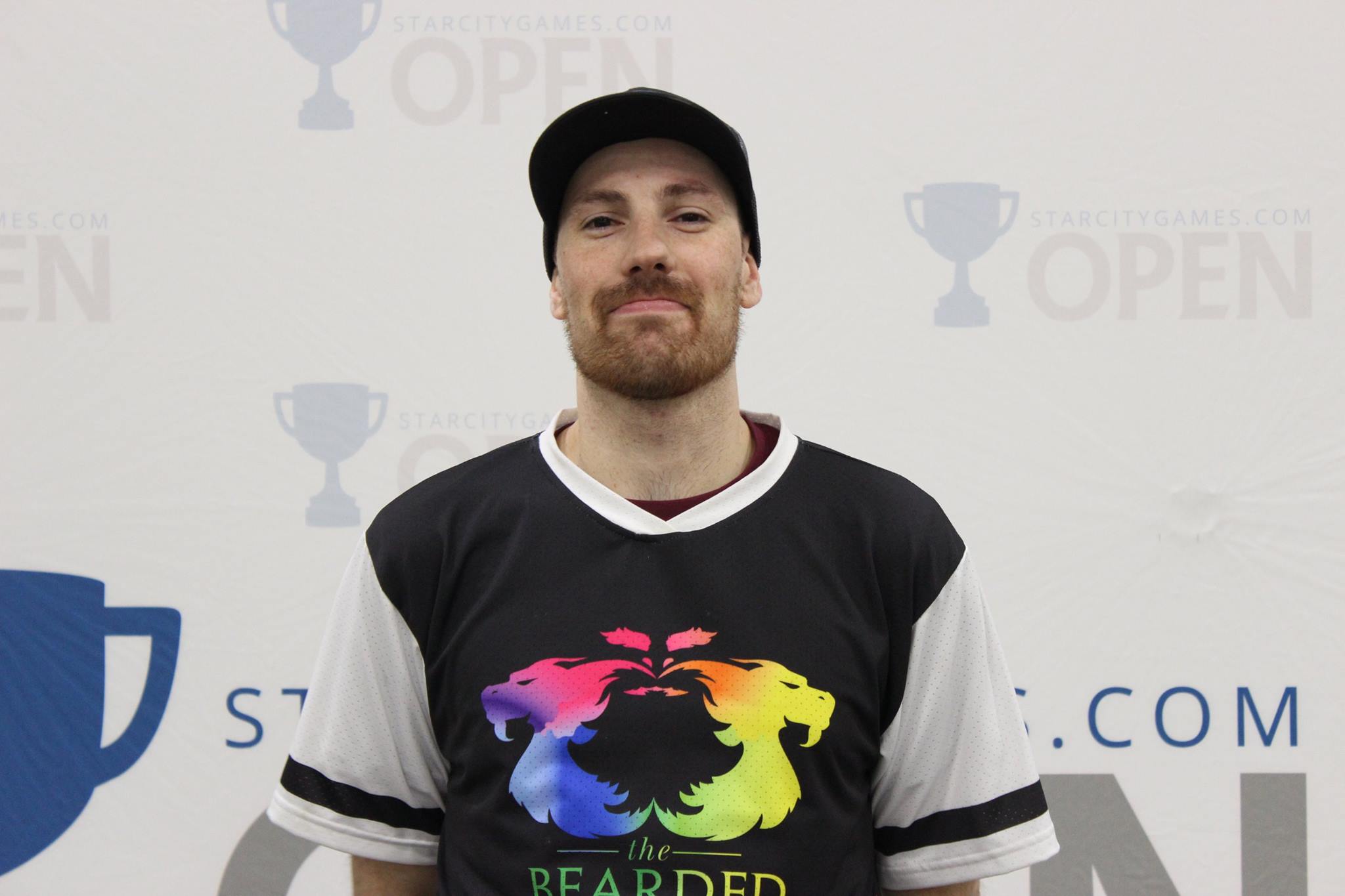 Kevin Jones, coming off a runner-up finish in the Columbus Modern Open two
weeks ago, leads a squad of Open champions. The two-time Open-winning Jones
will be in the Standard seat, a spot he is comfortable at, with a Standard
Grand Prix win and two Team Open Top 8s in 2017. Kazu Negri claimed his
first Open win last year, taking down the Modern Open in Richmond with U/R
Gifts Storm and winning the Modern Classic in Baltimore with Counters
Company. Rounding out the squad, Rudy Briksza is also a two-time Open
winner, most notably where he put Dig Through Time on the map by winning
the Columbus Legacy Open in 2014.
Food

Dallas-Fort Worth is a great food city, though over the years it has become
the tacos and In-N-Out Burger stop for me. Once I find a place I like, it's
hard to get me to go anywhere else so I got the help of a couple co-workers
for extra food options.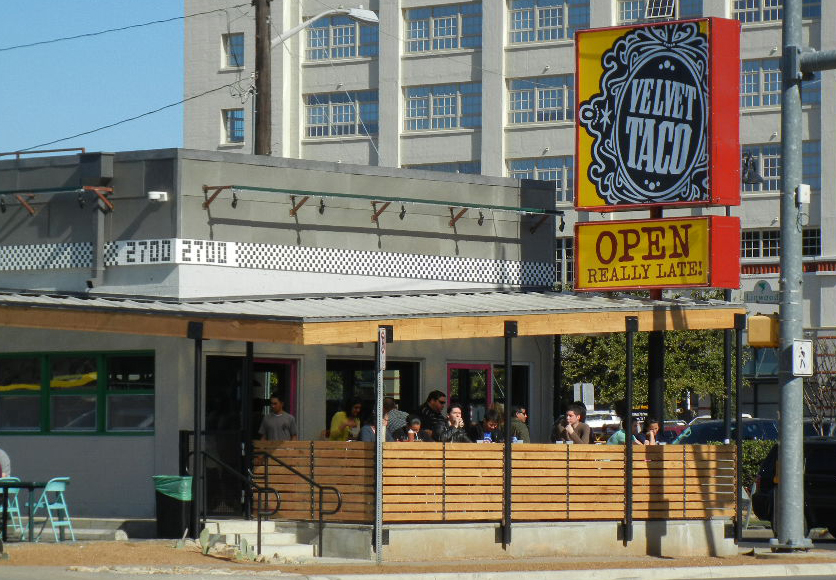 If restaurants had to be banned for power-level reasons, Velvet Taco would
get the instant ban hammer for completely dominating the format. Velvet
Taco is the reason I go to DFW – other than the whole working coverage for
the event thing, of course. Velvet Taco covers all the bases. Short Uber
trip from the convention center, open late, great variety, reasonably
priced, and the best tacos I've ever had. Take a look at the menu to see
the amazing options, spanning from chicken, steak, fish, pork, and
vegetarian offerings. My favorites include the Cuban Pig, Grilled Flank
Steak, and Rotisserie Chicken. Don't ignore the drinks and desserts either;
the red velvet cake and margaritas are pretty great, too.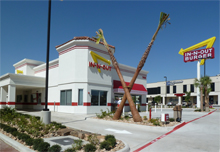 Growing up in Ohio, I never knew of the greatness that was In-N-Out Burger.
When I got my first job at a newspaper in Arizona after college, I was
blessed with an In-N-Out Burger a few minutes from work and my life was
changed forever. One downside to living in Roanoke is the distinct lack of
In-N-Out Burger, but thankfully I can get my fill whenever the SCG Tour
hits up DFW. There is no comparison to a Double-Double, fries, and
Neapolitan shake from In-N-Out Burger, and that includes Five Guys and
Shake Shack (sorry, Cedric). If a burger and fries doesn't do it for you,
Google the secret menu and find something else to satisfy your needs.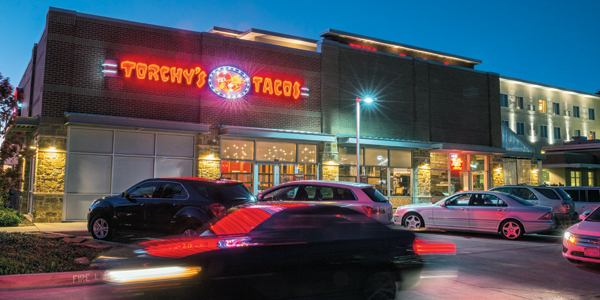 Yes, a second taco place. Torchy's is a new addition to my DFW food
repertoire, but offers a different enough experience to Velvet Taco that it
must be mentioned. While I usually go with two to three tacos from Velvet
Taco, Torchy's is a three to four taco dinner. Torchy's offers a wider
variety, though the tacos are a bit smaller. Torchy's also offers a variety
of salsas and appetizers that round out a complete meal. I tend to go with
a couple breakfast tacos and then get adventurous with my other options,
leaning toward catfish and whatever else grabs my attention.

This recommendation comes from the one and only, Riki Hayashi. I've slowly
come around to Thai food, thanks to many options to try it out by traveling
for the SCG Tour, and will most likely be trying Tie Thai this weekend.
Riki says to order the drunken noodles (Pad Kee Mao) and ask for "Thai
hot." He ranks them as the second hottest he's had on the SCG Tour, and I
would listen to him. I've got used to getting Spicy Duck Curry when I get
Thai, so if I had to suggest something in the blind, that's my pick. Riki
has become a trusted food confidant over the years, so hit up Tie Thai if
you're not in the market for tacos or burgers this weekend.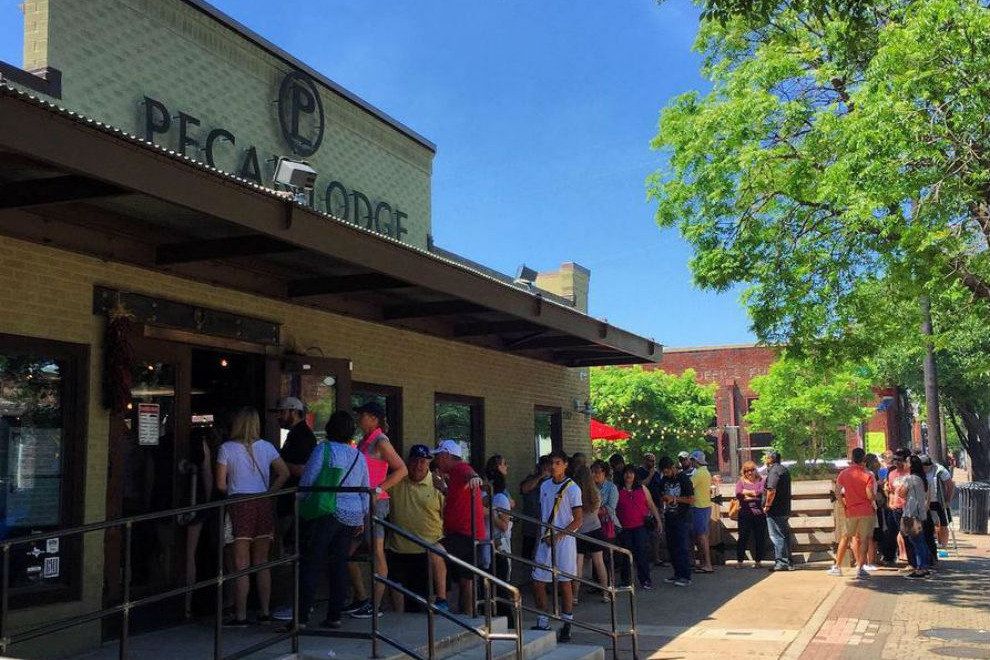 My last offering is a bit out of the way as it is in Dallas proper, or Deep
Ellum to be exact. SCG Organized Play representative Ward Warren says Pecan
Lodge is a must-go if you're traveling in and out of Dallas. As a massive
BBQ fan, one look at the menu and website had me drooling. Though it
requires some planning, a trip to Pecan Lodge looks to be worth your time.
Ward recommends getting the "Pitmaster" sandwich, loaded with brisket,
pulled pork, sausage, slaw, BBQ sauce, and jalapenos. His other tip is to
get a "Hot Mess" sweet potato, topped with South Texas barbacoa, chipotle
cream, cheese, butter, and green onions. My sights are now set on getting
my hands on this either this weekend or on our March visit back to DFW.
Coverage


Live coverage of #SCGDFW starts at 10:30 a.m. CT/11:30 ET on
twitch.tv/scgtour with Round 1. I'll be joined this weekend with Cedric
Phillips and Patrick Sullivan calling all the action. Day 2 begins at 10
a.m. on Sunday, starting with Round 10 of the Swiss.