Pack 1, Pick 1

The Pack: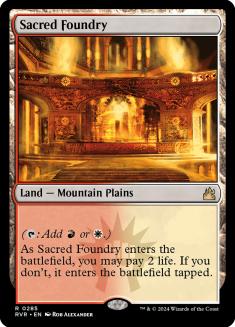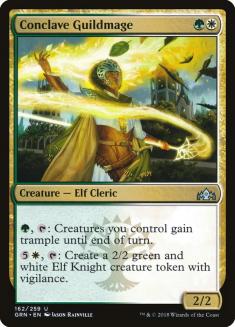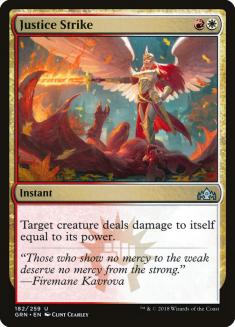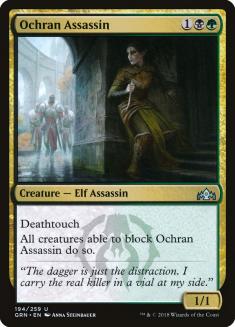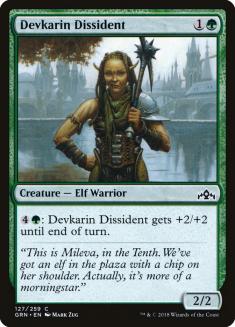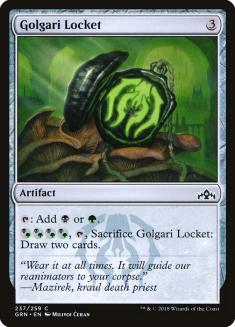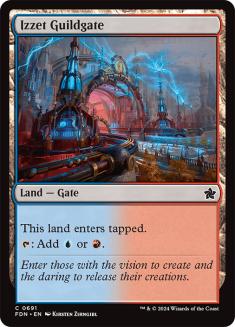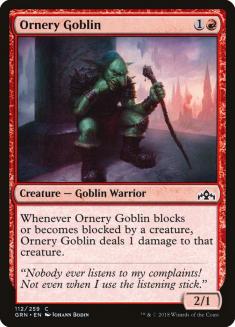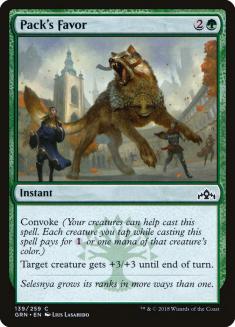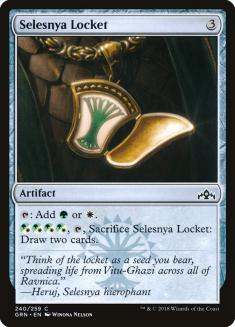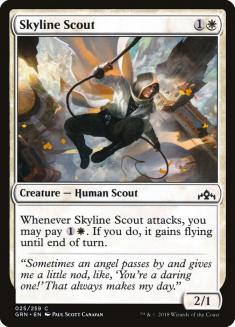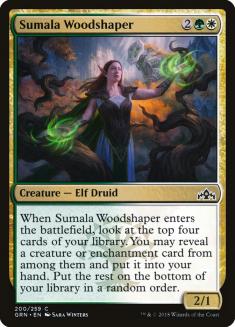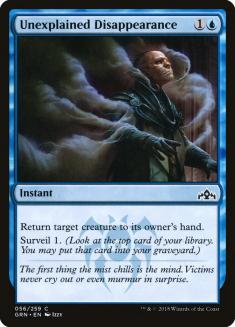 The Pick:
While all three of the gold uncommons in this pack are very good in their
respective guilds, Justice Strike is the best on every axis. Efficient and
instant speed removal is hard to come by these days. Sure, it doesn't kill
Murmuring Mystic or Watcher in the Mist, but the number of creatures it
doesn't kill makes Justice Strike comparable to Doom Blade. This pick isn't
close.
Pack 1, Pick 2

The Picks So Far: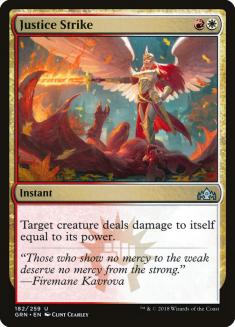 The Pack: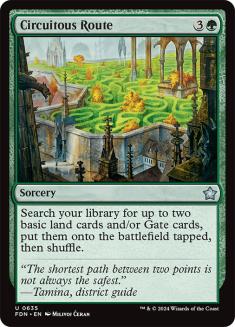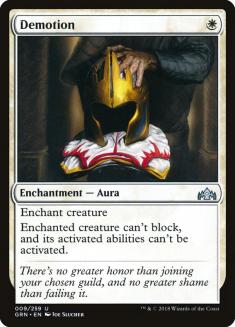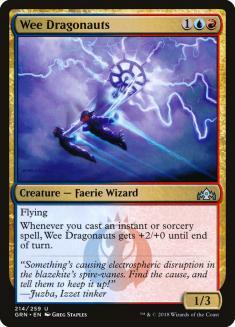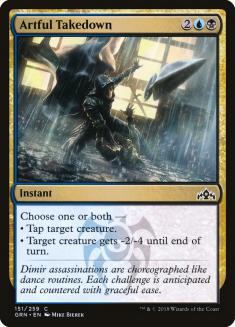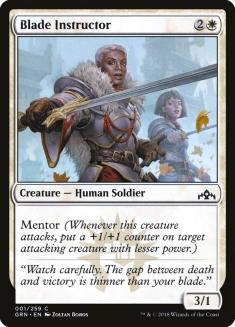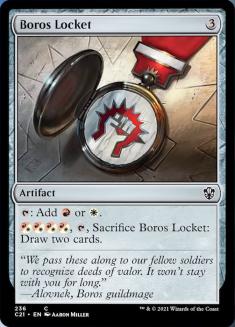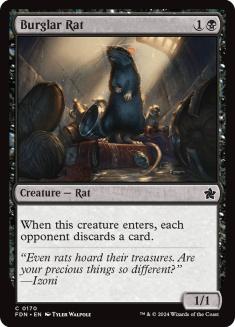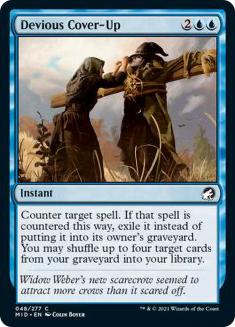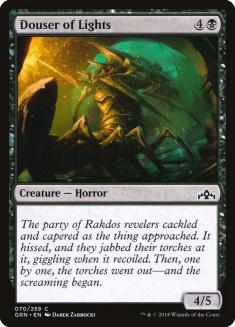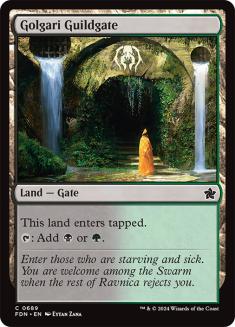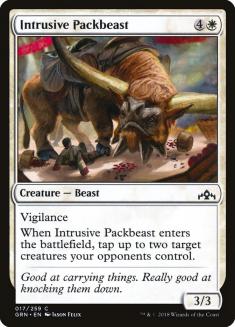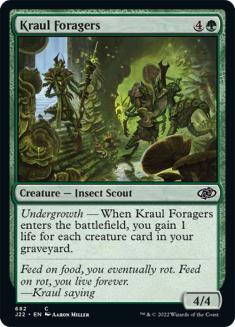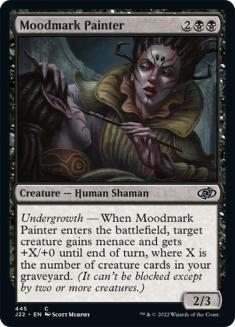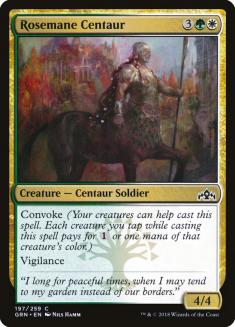 The Pick:
Another pack with multiple very powerful gold cards. Wee Dragonauts has a
much higher ceiling than Artful Takedown, but Takedown has a higher floor
than Wee Dragonauts. Wee only is playable in Izzet decks, while Artful
Takedown is a solid inclusion in Dimir, Izzet, and Golgari. Not to mention
that it's also quite good in the five-color deck.
However, the only deck that can play both Justice Strike and Artful
Takedown is the five-color deck, so if we're going to play Justice Strike,
both options in this pack have only one deck that pairs with our first
pick. Given that, I think Izzet is the best archetype, and I think I'll use
that as a tie-breaker and take the Wee Dragonauts here.
Pack 1, Pick 3

The Picks So Far: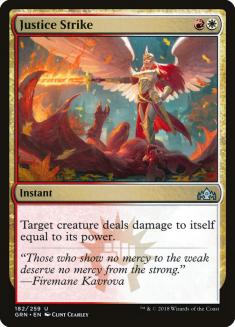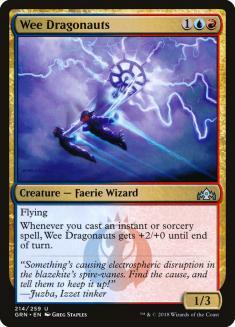 The Pack: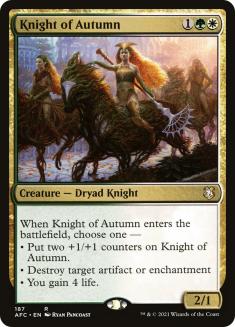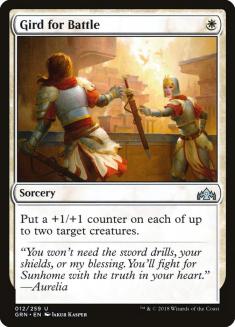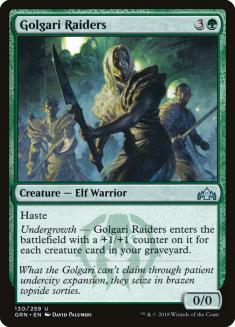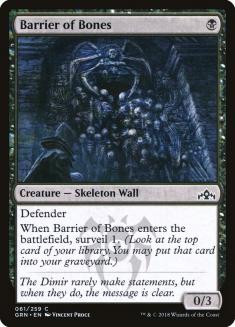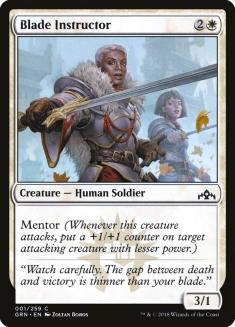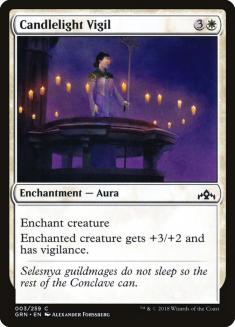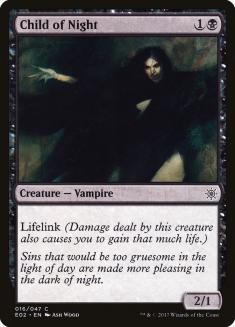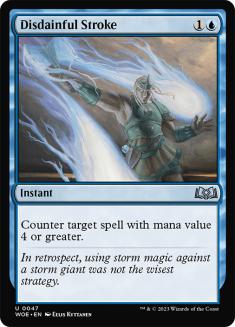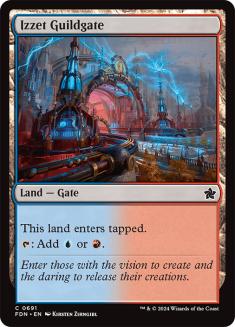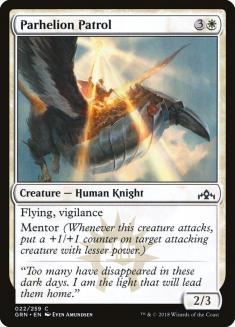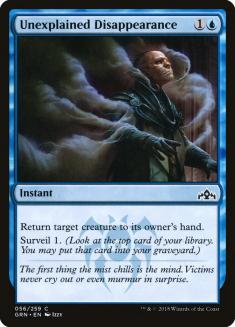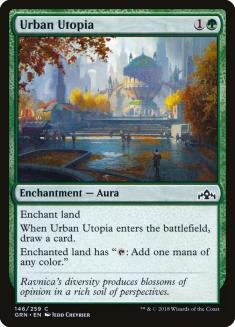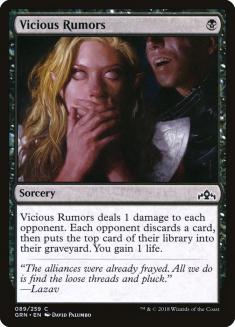 The Pick:
Given the start of the draft, I would prefer to be Izzet; however, Boros is
a close second. Because of this, the pick is between Gird for Battle and
Izzet Guildgate. While it's possible that I end up Selesnya and try and
splash Justice Strike, I don't think that Knight of Autumn is high enough
power level to take here. If it was a bomb like Trostani, that would be an
easy pick, but Knight of Autumn isn't even a better start to your draft
than a top common like Dead Weight.
While I would prefer to be Izzet, the Guildgate isn't a premium card and
Gird for Battle is in the best variants of Boros. If you're not currently a
fan of Gird for Battle, note that in decks built around the mentor
mechanic, it's not uncommon to actually put three counters instead of two,
thanks to a mentor trigger. This puts it over the top and into a card that
I'm happy to play in my very aggressive white decks. I'm taking Gird for
Battle here.

Pack 1, Pick 4

The Picks So Far: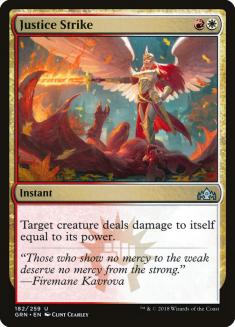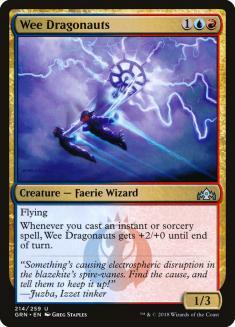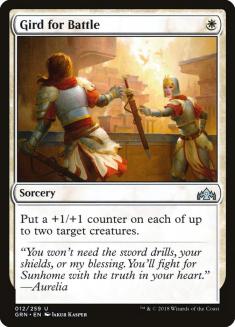 The Pack: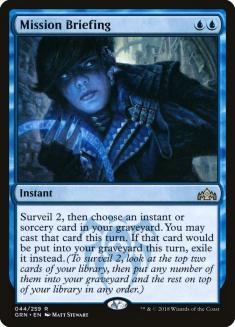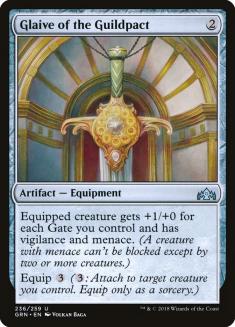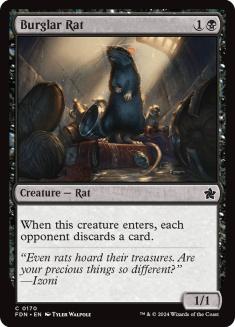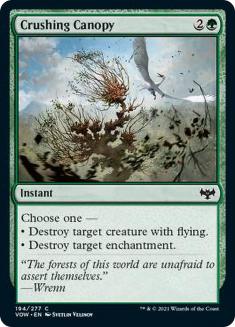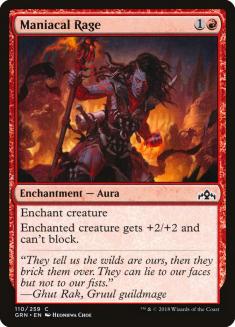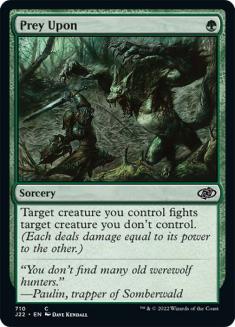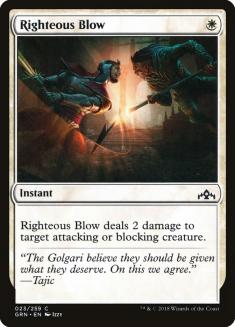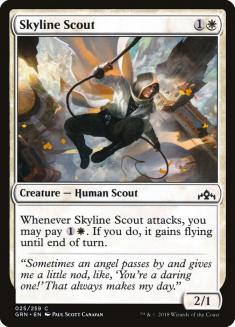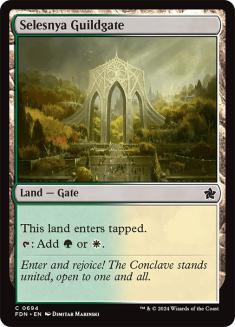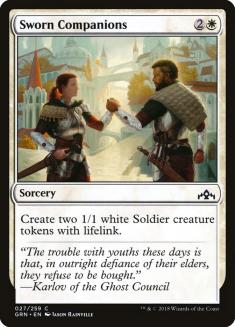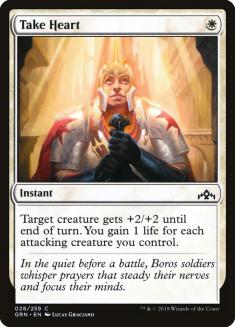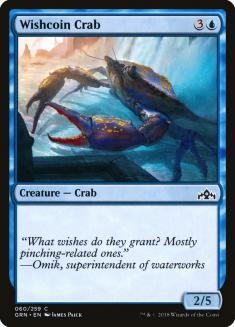 The Pick:
This might look like an easy Skyline Scout to you. Gird for Battle and
Justice Strike into a solid two-drop sounds like a great start to a draft,
but it's not the pick here. And it isn't Mission Briefing either. I will
say that Mission Briefing can be very powerful when paired with efficient
cards like Justice Strike, but overall it's just too mana-intensive to make
the cut in most Limited decks.
Yes, I'm taking Glaive of the Guildpact here. It's the card with the
highest upside and the card that makes the five-color decks tick. It's even
a great playable in two-color decks with enough Gates. And there's a
Boros-base Gate deck that turns Healer's Hawk into Baneslayer Angel and
plays Garrison Sergeant to one-shot people with Glaive. It's the real deal,
and I'm taking it here.
I drafted this deck with my good friend Myles, and we took it to a 3-0
fairly seamlessly. If you're curious about the draft, you can see all of
the picks

here

. We ended up in a fairly unconventional version of Boros that somehow
maximized the card Sworn Companions. Lifelinkers and Glaive is a recipe for
success!