The Commander 2015 preconstructed decks came out a little over a week ago, and it feels like this round made a less of a splash than usual. Part
of this might be the decision to not completely screw up the supply through the inclusion of a Legacy-breaking new card (though a Flusterstorm reprint
would have been nice). I am a fan of this decision, for what it's worth, but it does seem to have a negative impact on buzz. For me, though, it's been the
competition that's burying these decks. Not competition against other Magic products, mind you, but Magic takes place within a broader world of content,
and Commander 2015, a product aimed at casual players, dropped the same week as Fallout 4, the first next-gen game in a popular series, as well as
killer content from Netflix (like Marvel's Jessica Jones, Master of None, and With Bob and David, among others).
We're in the middle of a content renaissance, and for this product in particular, Wizards needs to make a better effort at balancing their offerings
against the other things vying for their target audience's time.
Side note: companies really should reconsider their drop dates for product as well. Fallout 4 came out on a Tuesday, which had the effect of screwing up my
sleep cycle for the rest of the week. This seems like a legacy of the physical products that video games used to represent, something less relevant in an
age of digital downloads. Meanwhile, Commander 2015 came out on a Friday, and my mail-ordered copy didn't come in until the weekend was over.
Magic preconstructed sets (i.e. Commander and Duel Decks), as physical products not tied to a launch weekend, should come out on a Tuesday, allowing time
for shipping prior to the weekend; video games should come out on Fridays. Companies, don't let inertia keep you stuck with drop dates that no longer make
sense for your product!
That having been said, I actually really like this particular round of Commander decks. They've done a lot of interesting things, and most of the commander
options meet a need. Today, instead of taking a reader submission, we're going to go over some easy ways to convert some of these decks to be a bit more
competitive. These decks are the on-ramp for a lot of people interested in Commander, and we're here to try to smooth out any potholes on that ramp.
For this particular round, I restricted myself on two axes. First, I kept the budget below $40. These decks are expensive enough as is, and I don't think
you need to dump a ton of money into them to bring them up to a point where they can at least hold their own.
The second axis is a bit more interesting, though. I was thinking about these decks the other day, and I started to wonder what a Magic collection would
look like for a person who has bought all the Commander products, but nothing else. Have we gotten to a point where that would leave a person with a
reasonable collection? Could I do these modifications only using cards previously printed (or reprinted) in this or another Commander product?
The answer is yes, of course; were it not, I probably wouldn't have mentioned it, after all. Let's see what that looks like, starting with Boros.
I'm starting with Kalemne because I anticipate people will look at my restriction with some degree of skepticism, and she's the deck with the least support
in other Commander products. Kalemne, Disciple of Iroas is a solid commander for Boros Giants, a tribal archetype which had been lacking in support prior
to now. She comes with Sunrise Sovereign and Thundercloud Shaman, two of the key tribal cards in this deck. But Commander decks have some stunning
omissions when it comes to the gigantic tribe. Somehow, Stonehewer Giant was not printed in Commander 2014, despite it being one of the first
cards a person should add to a Nahiri, the Lithomancer. Similarly, despite Abzan and Naya Tokens both getting Commander products at this point, Cloudgoat
Ranger is still riding the bench. There are easy additions outside the boundaries of my self-imposed restriction, and it's important to acknowledge that.
What makes it worth it, I think, is that this way, a casual player with even some of the other decks is going to be able to make some of these updates
without any out-of-pocket expense. And that's pretty cool too.
Lands

Out
(4):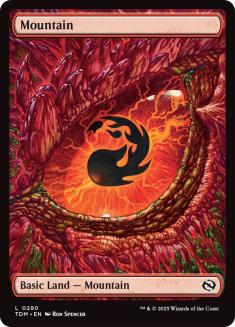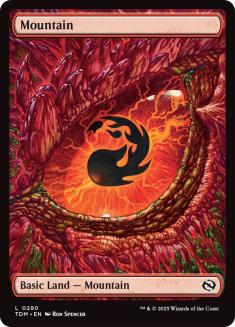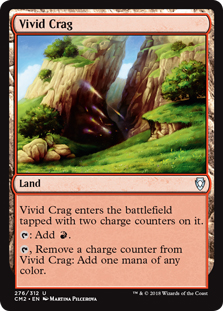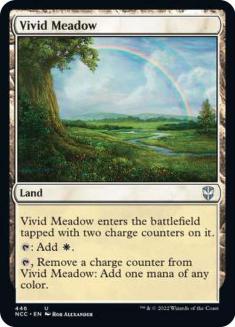 In
(3):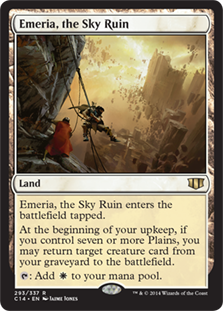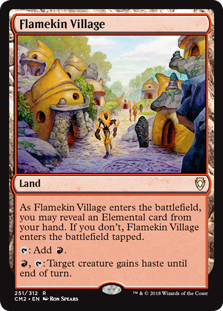 Every Commander precon has contained more land than it should. I get why they do this; while you can replay your commander while you're flooding out, you
can't do anything when you're dealing with mana screw. For a new player, out of box, these decks are meant to minimize the "feel-bad" games, which is
something I support! That having been said, my first move is always to cut back down to a reasonable number of lands (usually 38), because ideally you
neither flood out or get mana screwed, and I think 38 lands is the sweet spot for most decks.
I cut two Mountains, because this deck wants to have access to red and white mana relatively early, and so I didn't want to cut back on Plains (despite
adding more white-mana-producing lands). I also cut back on the Vivid lands, because being new to Magic is confusing enough without having to keep track of
counters on your lands.
I brought in Emeria, the Sky Ruin because it's always nice when your beef gets an encore, and it only takes up a land slot. Definitely worth running that
card in most decks with sufficient Plains. Flamekin Village is a new one from the last set that I kinda adore; there are a couple of Elementals in the
deck, giving a shot at having it come into play untapped. A land that grants haste and taps for a relevant color of mana seems pretty great to me. Finally,
I brought in New Benalia. The Temples have really emphasized the power of New Benalia, and I wonder if we'll ever see that set completed.
Down the line, you might want to consider Battlefield Forge, Temple of Triumph, Sacred Foundry, and some of the other rare lands in the color pairing. I'd
try to avoid cutting basics when possible, but I tend to be more bullish on basics than most.
Ramp

Out
(2):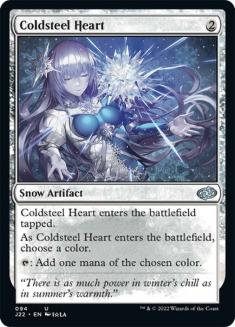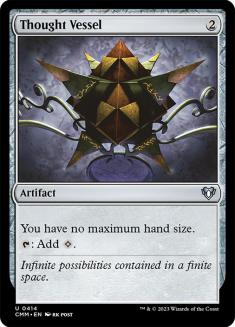 In
(1):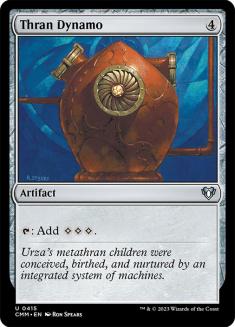 I think there is such thing as too much of a good thing. In this case, it's two-drop mana rocks. I get the desire; two-drop mana rocks help you play a
turn-3 Kalemne, and if you're going in an aggressive direction with the deck, you want her to hit the ground early. That having been said, the utility of
these cards decreases quickly when they're not in your opening hand. I cut Coldsteel Heart specifically because it enters the battlefield tapped, and
you're often going to want to use an extra mana to drop a mana rock prior to a beefcake. I cut Thought Vessel because it's a mediocre card if you remove
the "you have no hand size" limitation, and I've yet to see a Boros deck consistently need a Reliquary Tower effect. I'm glad it got a generalized printing
(and I wish Command Beacon had gotten the same, like Command Tower and Opal Palace before), but I'd rather have Mind Stone at least 90% of the time.
I brought in Thran Dynamo because this deck is going big, and Thran Dynamo remains one of the best ways to do that (within the limits of things that have a
shot in Hell of being reprinted). Its exclusion was a little odd, but I don't think Worn Powerstone had previously printed in a Commander product, and
adding a new rock to the mix may have seemed important. Mind you, I think you can play both!
Draw

Out
(1):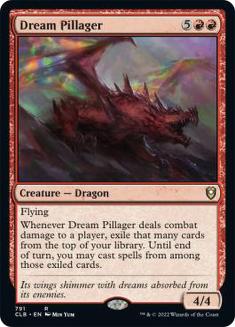 In
(2):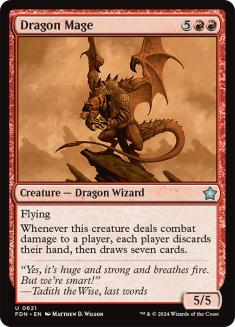 Dream Pillager is a neat card, but I'm not a huge fan of red's current draw mechanic, what with the exiling. Especially when you're a deck full of big
things and can only potentially play one of the cards you revealed, it seems like you're susceptible to burning through resources you won't be able to
recur through Angel of Serenity or Dawnbreak Reclaimer (or newbie Emeria Shepherd, another good addition from outside the parameters). Dragon Mage lacks
this drawback, and Wheel of Fortune is a better red draw mechanic from past cards. That's why I kept in Magus of the Wheel, by the way. I just love those
effects.
Armistice is in there because white doesn't have a ton of repeatable draw engines, and Book of Rass was never reprinted in a Commander product. Armistice's
biggest drawback is the hefty mana cost per draw, but a big-mana deck like this one can afford it, and the lifegain is nigh-negligible when you've got an
army of Giants on your side.
Removal

Out
(8):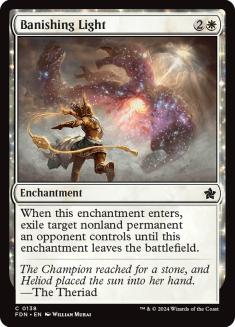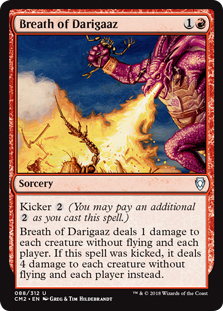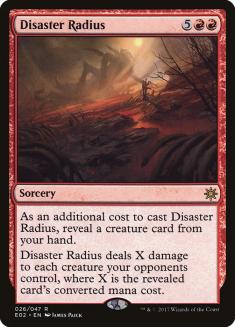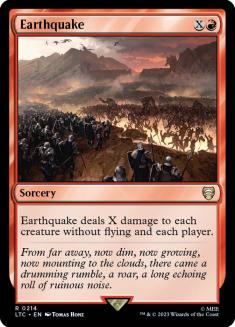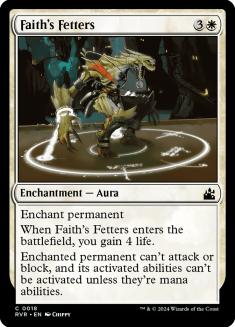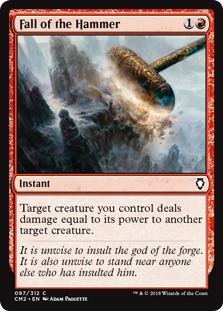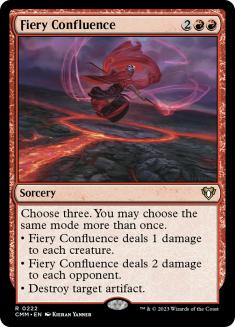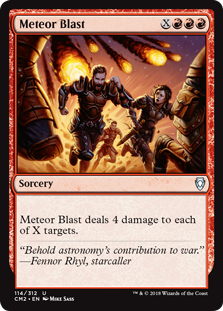 In
(9):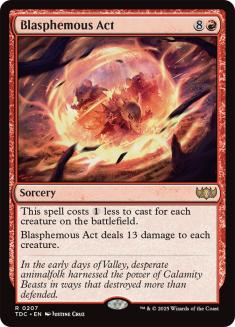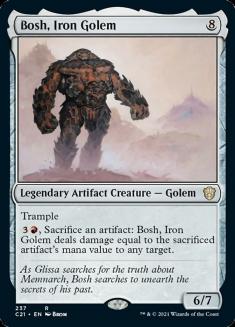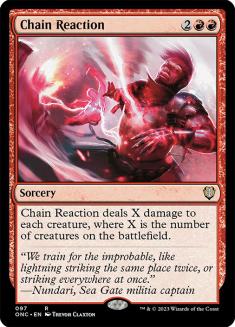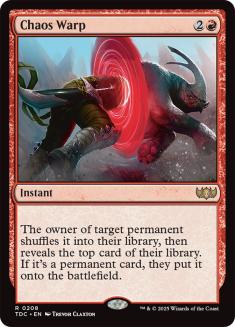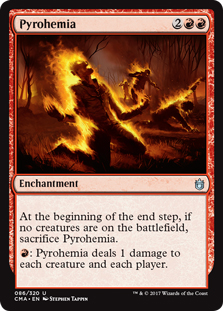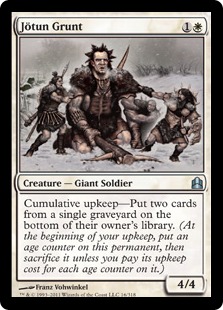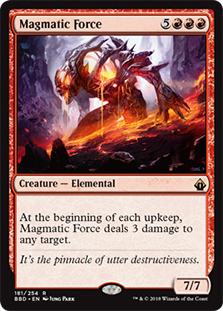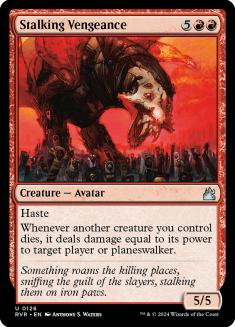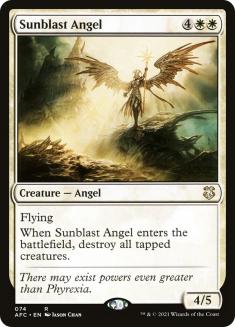 One of the cool things about Kalemne is that she gives you a reason to play all the unwieldy beef that otherwise gets cut towards the end of a deck build.
But first, you have to make room for it. Banishing Light and Faith's Fetters are good, but I don't like one for one removal when it's off theme. Disaster
Radius and Fall of the Hammer are situational, and aren't bodies. Fiery Confluence is worse than it looks, I think, especially in a deck like this.
Finally, there's Earthquake/Meteor Blast. They're both weak finishers, and while you have a ton of mana in a deck like this, X spells are generally not the
best way to spend it. X spells tend to take your whole turn, because X needs to be large before the spell gets good. Neither Earthquake nor Meteor Blast
scales well.
Blasphemous Act does scale well. The best thing about that card is the more crowded the board state, the bigger your follow-up play gets to be. Chain
Reaction is similarly powerful, although less mana-efficient. Another good card to help scratch that Earthquake itch is Pyrohemia, aka the red Pestilence.
With big creatures in your arsenal, you can use that to clear the board without taking out your team in the process.
Bosh, Iron Golem triggers Kalemne, is beefy, and lets you cash in your artifacts in the lategame. Magmatic Force and Stalking Vengeance offer a similar
"damage paired with beef" selection, whereas Sunblast Angel does that and holds down the skies. Jotun Grunt is cheap, but it's a Giant, and it's graveyard
removal, both of which seem good. Finally, Chaos Warp is universal removal with a fun component that will occasionally bite you, though you can use it to
save your own card from exile in a pinch.
Protection

Out
(3):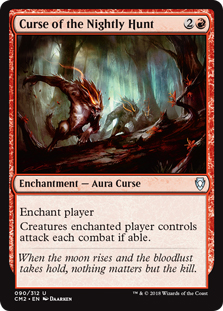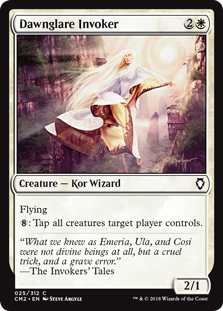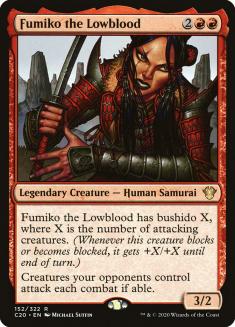 In
(4):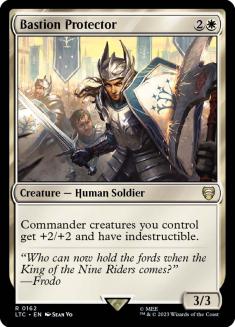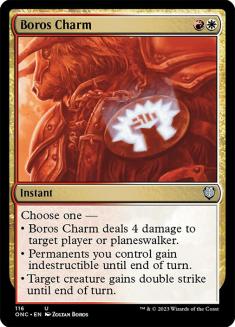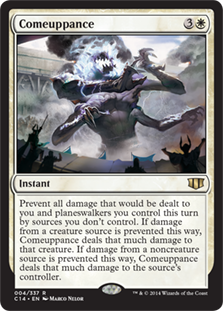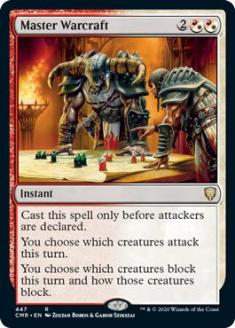 I guess Curse of the Nightly Hunt is protection? It, Dawnbreak Invoker, and Fumiko the Lowblood feel somewhere between protecting your board position and
locking your opponent out of theirs. The good news is Master Warcraft is a less persistent effect that does much the same thing! It and Comeuppance both
seem like they're going to be easy for an opponent to overlook, because in a deck with large monsters, leaving four mana up is going to seem natural. If
any deck can use Bastion Protector, a Boros deck with aggro tendancies should likely be it. She's not CMC five or greater, but she's still a body that
protects your combat commander.
And Boros Charm is just good for a deck like this. With all the beef in this tin, you're probably going to use the indestructible and the double strike
modes equally often, and occasionally will get to snipe a planeswalker with the damage mode.
Finisher

Out
(7):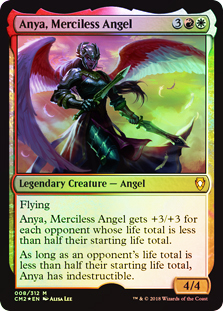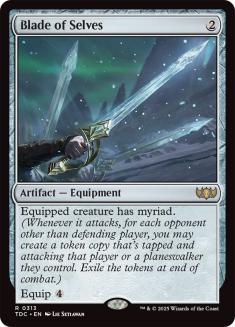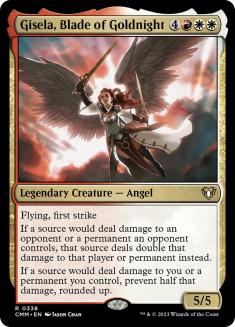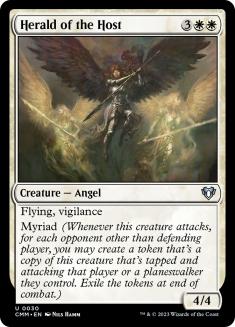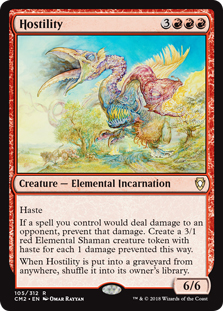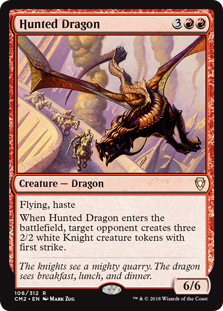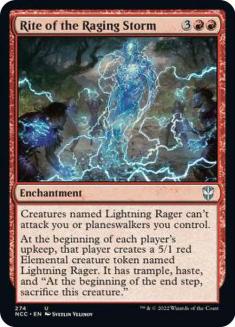 In
(6):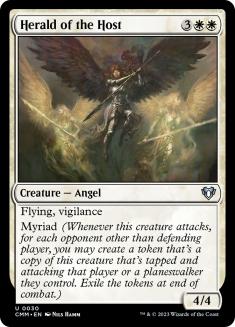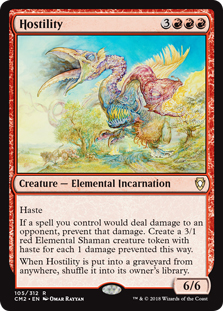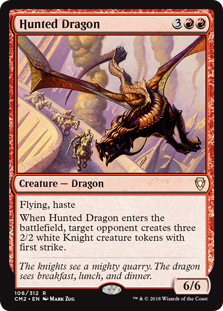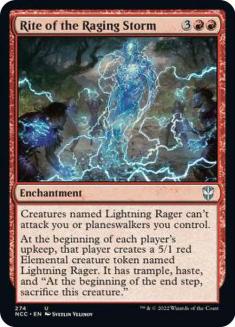 I'm a long-term skeptic of Baneslayer Angel, or at least the trope for which it provided the name. Anya, Merciless Angel and Gisela, Blade of Goldnight are
both Baneslayers from head to toe. So is Hunted Dragon, but the main reason to play that card is to gain benefit from giving away tokens, and "these
probably can't get through my Giants" isn't sufficient. Take away the drawback and it's a worse version of Stormbreath Dragon (whose protection and
monstrous ability both combine to make it pretty good in Commander). Hostility is weird because this deck doesn't have sufficient burn in it to maximize
the card. I can see putting it in Mizzix of the Izmagnus, and it seems a little odd it made it into this deck and Awaken the Sky Tyrant made it into the
other one… but who knows with these cards. Rite of the Raging Storm is in both, and that card doesn't fit in either of them. (On the other hand, it would
be good in a Narset, Enlightened Master deck).
Then there's the myriad cards. I like the mechanic, some of the uncommons are okay (like Warchief Giant, who stays in) and in the right deck the Blade of
Selves seems super powerful. Should Stonehewer Giant come in, for example, it might be worth reevaluating. But as is, Kalemne has a cast trigger. Now, in a
deck like Ezuri, Claw of Progress that card could be bonkers, but this just doesn't feel like the right deck for it.
So how is this deck going to win the game? Well, it has a combat commander, so it doesn't need a ton of help. A card like Anger gives you an extra turn of
attacks and the surprise factor, so it seems like a solid add. Assault Suit also grants haste, but with the added pinball effect that Rite of the Raging
Storm tries to capture and fails. If a giant Giant is the one bouncing from owner to owner, it's going to have a bigger impact on the game. Just remember,
Kalemne's experience counters are player-specific!
Mirror Entity lets you channel all your mana into a pseudo-Overrun. With Kalemne's experience bonus, it offers the potential of a massive life swing. This
card can help you one-shot an opponent, not that you should. Of course, Insurrection and Mass Mutiny can be similarly "I win" cards. I still feel, though,
that some decks justify the inclusion of those cards, and this is one of them. Last, there's Brion Stoutarm. It's a Giant, sure, but also haven't you ever
wanted to see a Giant version of the fastball special? I know I have.
The Cost

All in total, this added up to just under $33, which is offset by the potential for you to have one of these cards already (like Assault Suit, which showed
up in every deck). The breakdown is as so:
| | |
| --- | --- |
| Card | Cost |
| | 0.25 |
| | 0.25 |
| | 0.39 |
| | 0.49 |
| | 0.49 |
| | 0.49 |
| | 0.49 |
| | 0.49 |
| | 0.49 |
| | 0.49 |
| | 0.49 |
| | 0.55 |
| | 0.59 |
| | 0.75 |
| | 0.85 |
| | 1.15 |
| | 1.69 |
| | 1.69 |
| | 1.99 |
| | 2.09 |
| | 2.69 |
| | 2.75 |
| | 2.99 |
| | 3.09 |
| | 5.25 |
| Total | 32.93 |
There are a lot of $0.50 cards in this build, and I think that's okay. There are a ton of fun cards in the Commander format, and they don't all cost a
million dollars. These were depressed by their reprinting, which means they're more available for casual Magicians. That seems cool to me.
Daxos the Returned is clearly an Enchantress commander. While a defensible card to run in, say, a five-color experience deck, he's going to excel in any
situation where you can pump his ability with what you already want to be doing. Like Heliod, God of the Sun, Daxos the Returned creates his own
constellation triggers, which means he's going to be able to keep feeding the deck's engine for longer than most.
Ramp

Out
(3):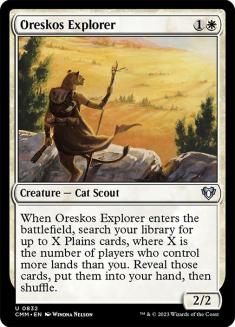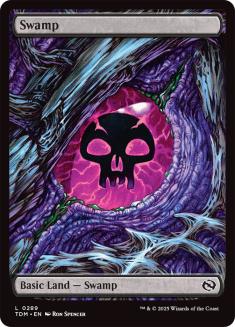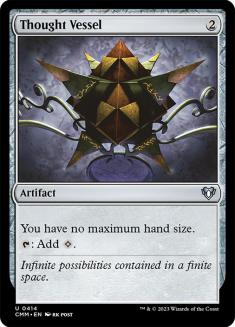 In
(0):
Were there reason to do so, I'd advise cutting the Vivid lands here too. As is, the only change I really wanted for the manabase was to bring it down to a
more reasonable 38, so I cut a Swamp. Oreskos Explorer isn't on theme, and unless you're grabbing Godless Shrine or Mistveil Plains, the uncertainty of
that trigger seems a major drawback (unless the deck is specifically trying to do something for which the Cat is on theme). And I'm just unimpressed with
Thought Vessel. Orzhov likes colored mana symbols, and it can't provide those.
Draw

Out
(2):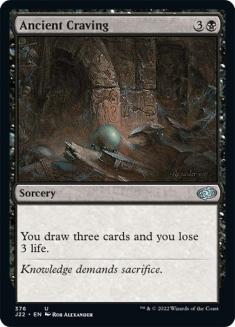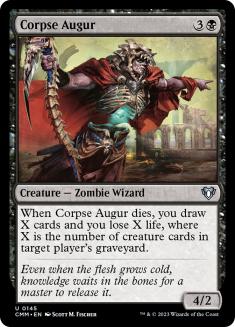 In
(1):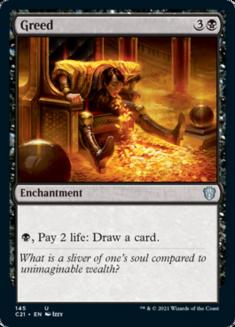 Greed is good. Ancient Craving and Corpse Augur trade a slightly better life offset for their one-time functionality, and Corpse Augur is unreliable at
even that. Looking forward to putting it into my Grimgrin, Corpse-Born deck, but it seems like a reasonable cut in a deck that's primarily going to be
spitting out non-creature permanents.
Protection

Out
(4):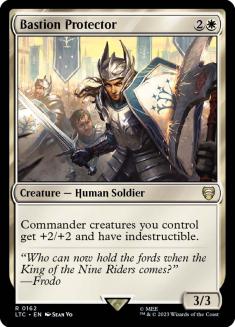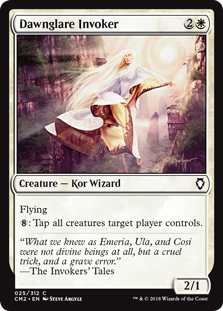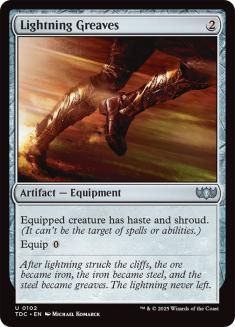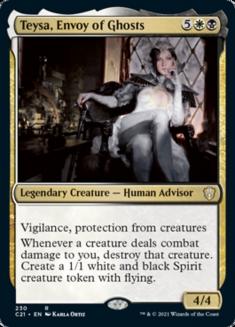 In
(3):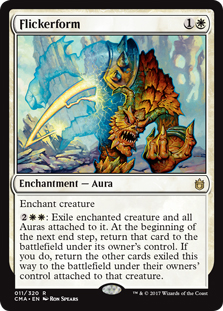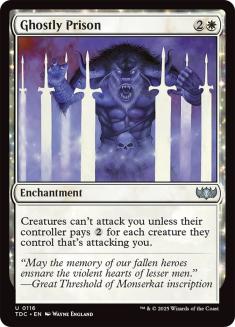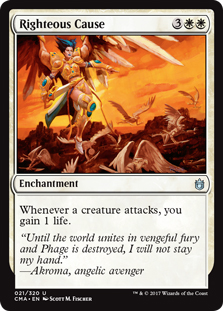 If you were looking for a Bastion Protector to put in your Kalemne, Disciple of Iroas deck, you can poach it from Daxos the Returned. It doesn't make much
sense in Daxos, where an enchantment like Indestructibility is going to better serve the overall theme. Since Shielded by Faith provides that, it seems
like an easy cut. Dawnglare Invoker… no. Lightning Greaves is good, but Daxos isn't going to be doing a ton of tangling, and it's not an enchantment. I'm
just not a huge fan of the card outside of the right context, and a deck with auras is not that context.
Teysa, Envoy of Ghosts is powerful, but also not on theme, and she's a seven-drop that doesn't end the game. Axed!
In comes Flickerform, which can help dodge Wrath of God more effectively than most, and which can be used defensively in a pinch. Ghostly Prison comes in,
because pillow fort strategies are fun, and making it costly but not impossible to attack you will discourage a lot of minor aggro without drawing the full
ire of the table. Righteous Cause is a card I think might do a lot of work in a deck like this. Remember, it triggers whenever a creature attacks; that
creature doesn't have to be yours.
Pressure and Recursion

Out
(6):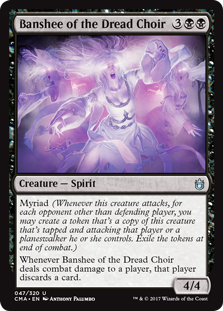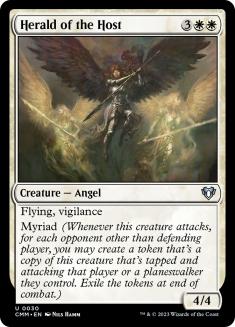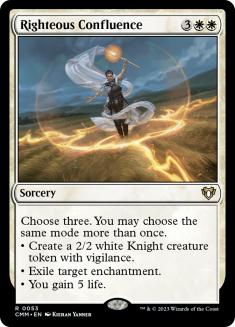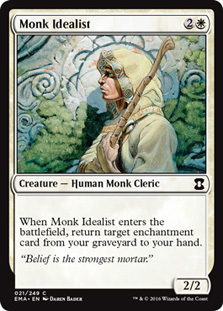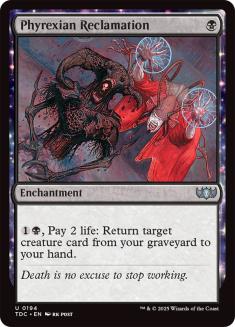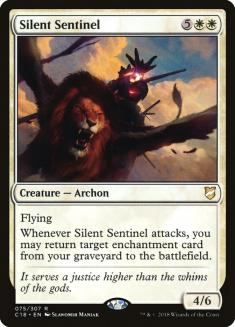 In
(1):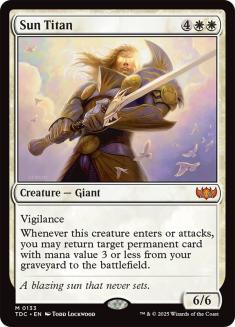 Daxos the Returned is good, but he needed some streamlining. Take these myriad creatures, for example. If there were a lot of benefits for enters the
battlefield triggers, maybe they'd be worth it? But outside of the theme they're just moderately sized bodies who are going to be attacking a lot, assuming
they don't get outclassed or killed quickly… which seems likely. Righteous Confluence similarly offers pressure without much upside; the only interaction
on the card is "exile target enchantment," and neither tokens or lifegain are super on theme for this deck.
Monk Idealist is an interesting Auramancer, but it's one of those situations where I think action is better in the slot than a mediocre Gravedigger.
Phyrexian Reclamation is on theme, but it doesn't bring back many cards in the deck. I'd rather have a card like Marshal's Anthem. It's less reusable, but
it's more powerful when you do use it.
Finally, there's Silent Sentinel. I have been so unimpressed by this card in general ever since it was printed. Let's compare it with its replacement, Sun
Titan. The Giant has better numbers, a more powerful ability in Commander (where vigilance is ideal), and it triggers when it enters the battlefield and
when it attacks. Oh, and it's cheaper. Silent Sentinel can bring back things with greater converted mana costs, but a more limited range of permanents.
And, let's face it… most of the permanents you'd want to recur are three mana or less, and a few of them aren't enchantments. You might get back a killed
Black Market with the Sentinel, but Sun Titan can let you use Burnished Hart every turn. Advantage Titan.
Anthems and Tokens

Out
(0):
In
(5):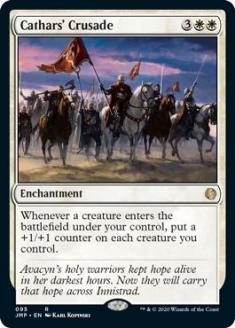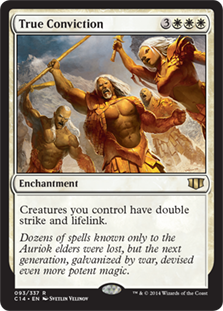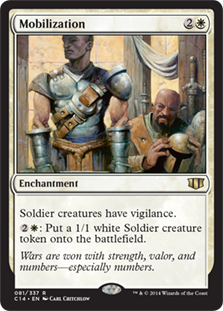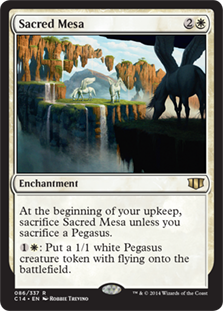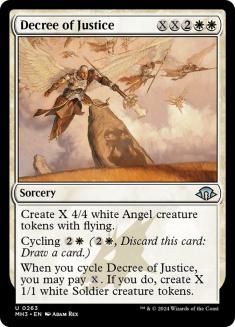 So, let's get this out of the way. There is no mechanical reason that I brought in both playable Decrees. But they're powerful cards, an ancillary factor
in the way this deck plays out is going to involve tokens, and it replaces itself. It's not Mobilization or Sacred Mesa, which are powerful for their
ability to keep pumping out tokens when you have nothing better to do with your mana, but it still can do some neat things. When a card is good early or
late, it's probably good in Commander.
On the other side are two of the best Glorious Anthem-style effects in the game: Cathars' Crusade and True Conviction. While Cathars' Crusade can be used
as a combo engine, I think it's much stronger in linear strategies. Your team just keeps growing, and growing. And the ability to trigger it at instant
speed with Daxos's summon power means it's going to offer more flexibility than it might look like. True Conviction isn't quite that powerful, but it's a
way to dig out of any holes you might find yourself in, with regards to your life. This card has saved me from the Fateful Hour, and there are not a ton of
cards that can make that boast.
Removal

Out
(6):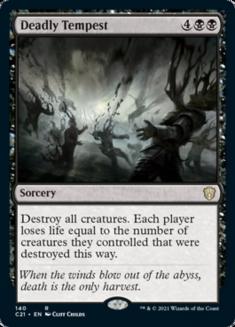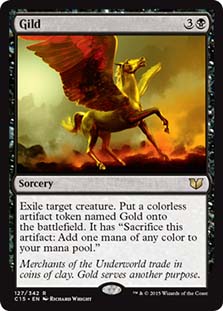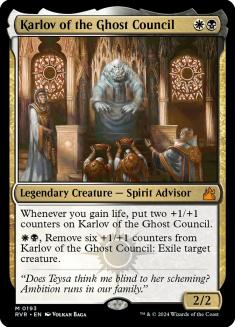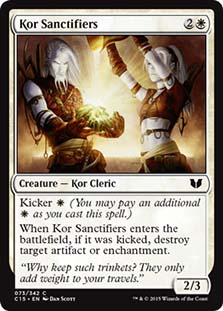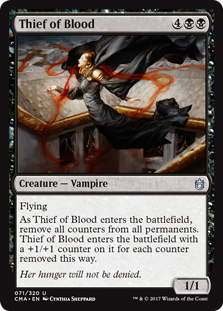 In
(11):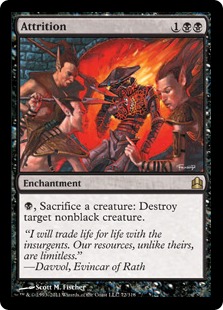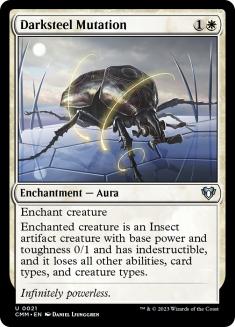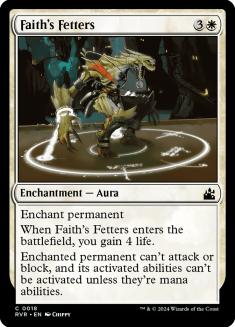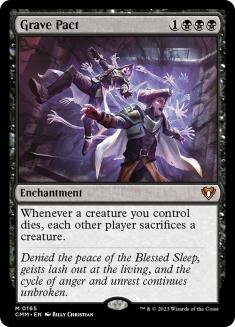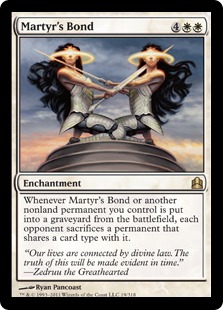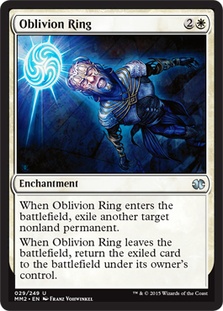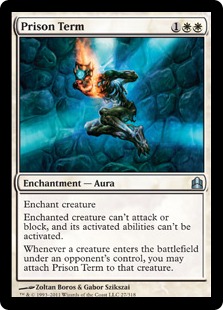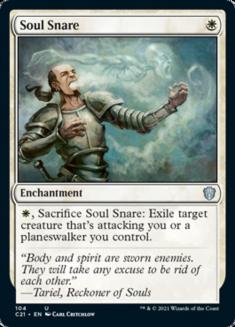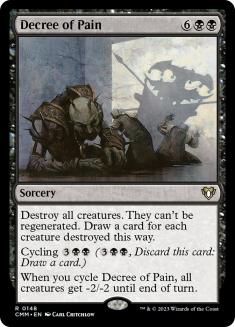 Do you know what Orzhov is good at doing? Killing things, or at least banishing them from the mortal plane. Many of the ways they do that are enchantments.
So, it seemed like adding a bunch of those was powerful.
But first to make room. Deadly Tempest is dangerous in a tokens deck, because it can hurt you worse than your opponent. While not a typical tokens deck,
Daxos is still going to win through numbers. Gild is no Sever the Bloodline, and I don't know that I'd even run Sever when there are other removal options
on-theme. Kor Sanctifiers requires the kick, which means it's not a good combination with any of the recursive aspects of the deck. Thief of Blood is neat,
but it doesn't seem like a good fit for this deck. I'm excited to try it out in decks like Meren of Clan Nel Toth, but I don't think it helps advance your
plan here. Then there's Karlov of the Ghost Council. How many sources of lifegain do you need until a card like that is good? My verdict was "more than the
deck is running," though that means missing out on Karlov's interaction with True Conviction and Cathars' Crusade. If I'm wrong, just cut Dictate of Heliod
and plug him back in.
The removal I brought in came in a couple of different varieties. The non-enchantment cards, Angel of Despair and Decree of Pain, came in because they're
just awesome cards that have been printed in prior Commander sets, and they slot marvelously into a deck like this. The one-for-one cards (Darksteel
Mutation, Faith's Fetters, Oblivion Ring, Prison Term, and Soul Snare) give you the Daxos benefit when they come into play, which cuts against their lack
of card advantage. Faith's Fetters is terrible in Kalemne, but here it's right on theme.
Then there are the repeatable effects. Martyr's Bond is basically Grave Pact (another addition) plus Karmic Justice (already in the deck). Attrition works
wonderfully with Grave Pact and Martyr's Bond, and it basically gives Daxos the Returned the secondary ability "1WBB: Destroy target nonblack creature." So
that seems good.
Finally, there's Act of Authority. I think a lot of people think the upkeep trigger on that card is mandatory or something. It's not. You cast it, get its
benefit, and then it sticks around until something hits the table that's worth maybe losing your best artifact or enchantment to get rid of it. And you
might not even lose that! It's an underrated card, particularly in Enchantress strategies.
As you can see, it's down to ten or eleven cards that can't be recurred by Open the Vaults, which seems pretty good; I hear that card is strong. The
creature count came down to fifteen, but there are also a few token generators in the mix, and Daxos makes his own army, so hopefully you won't feel at a
loss for bodies on the battlefield.
The Cost

It came out pretty reasonably priced as well, although a couple of cards were more expensive than I thought they'd be.
| | |
| --- | --- |
| Card | Cost |
| | 0.25 |
| | 0.25 |
| | 0.25 |
| | 0.29 |
| | 0.39 |
| | 0.49 |
| | 0.49 |
| | 0.49 |
| | 0.49 |
| | 0.49 |
| | 0.69 |
| | 0.95 |
| | 0.95 |
| | 1.05 |
| | 1.19 |
| | 2.19 |
| | 2.85 |
| | 3.55 |
| | 4.55 |
| | 7.19 |
| | 8.75 |
| Total | 37.79 |
I did not think that Ghostly Prison had crept up so high, but I suppose it's still seeing some corner play in Modern sideboards. Still, $38 is well within
most Magicians' budgets, and you can get these parts from other decks, including the Kalemne deck fisked above.
And we reach the final chapter in this installment: Ezuri, Claw of Progress. We're ending strong, since Ezuri, Claw of Progress has the clearest pool from
which to draw: Freyalise, Llanowar's Fury's Elfball deck from the last round of Commander precons. Let's see what that looks like.
This is a solid base. While I am personally more excited to try out Snake tribal with Kaseto, Orochi Archmage, I will admit grappling with this deck gave
me more appreciation for Ezuri. Even if he's just a reason to focus on playing creatures with power two or less, he can do some pretty neat things.
Lands

Out
(5):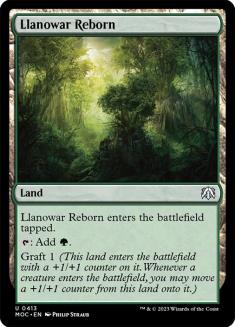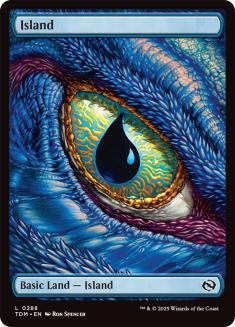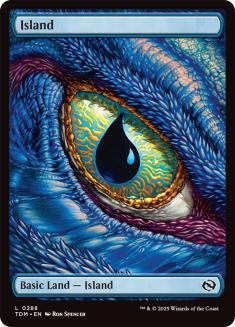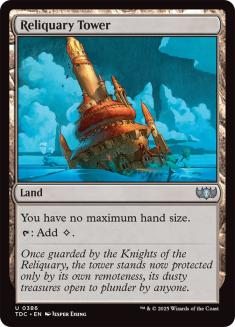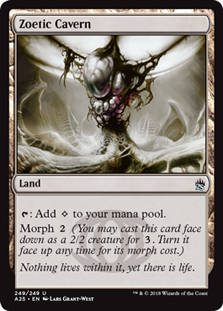 In
(0):
For starters, this deck inexplicably had the most land. 41 is too many for a lot of decks, and one such as this, where there's a relatively low curve and
an entire tribe of mana-generators, it seemed particularly off. As you'll notice, I went well below my 38 preference for this one. Well, is 36 well below
38? In the context of lands, it certainly feels that way.
I wanted to keep a bunch of basic lands, so I ended up cutting Reliquary Tower, Zoetic Cavern, and Llanowar Reborn, on top of two Islands (the deck is
going to be greener than not). Zoetic Cavern is a little cute, though I like how you can basically use it as a five mana ramp spell when you need that. The
individual counter of Llanowar Reborn doesn't really matter when Ezuri is promising many a turn, and its tapped drawback seemed less than ideal.
Ramp

Out
(5):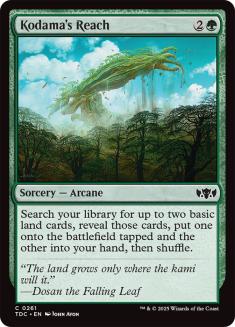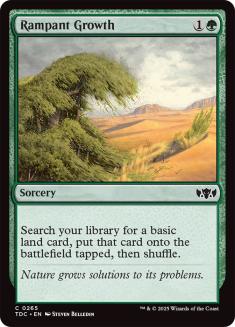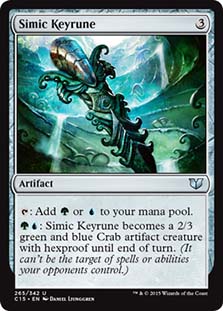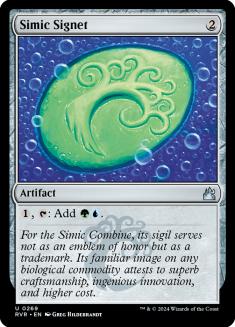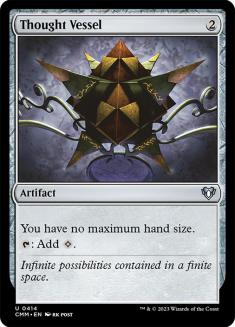 In
(8):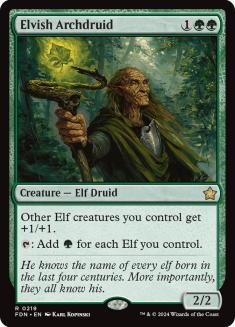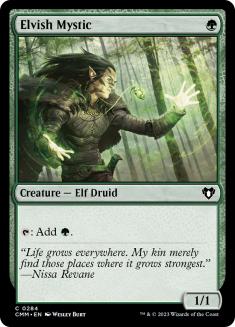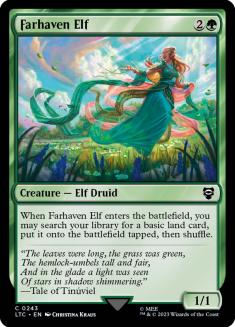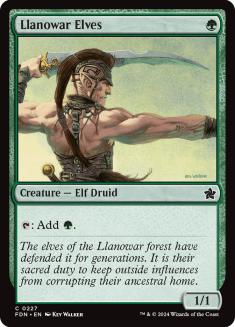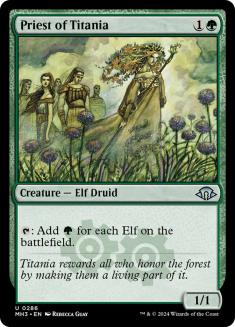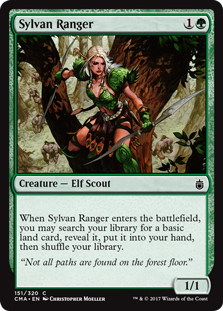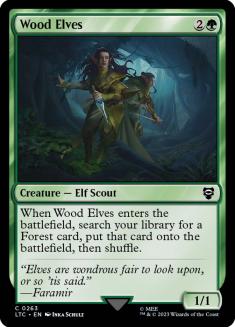 The ethos animating this section should be clear. Ezuri, Claw of Progress rewards you for playing creatures, and green has a ton of spell-creatures that
ramp. Given that, why would you want to run spells or artifacts that don't give you those bonuses?
Kodama's Reach becomes something like Elvish Archdruid or Priest of Titania, both offering a fairly significant boost to your mana supply. Rampant Growth
gets to be Farhaven Elf or Wood Elves, either one advancing your gameplan. The artifacts are by the wayside in favor of Elvish Mystic and Llanowar Elves,
cards which allow you to burst out the gate with a turn 1 play. And then there's Sylvan Ranger and Viridian Emmisary; weaker than their kin, Ezuri doesn't
seem to mind.
Draw

Out
(4):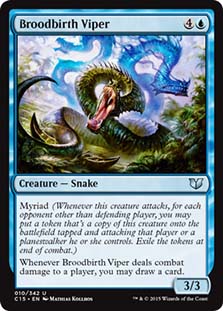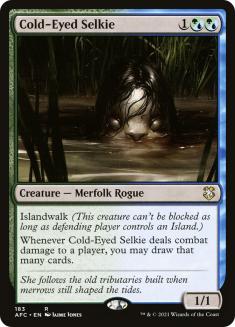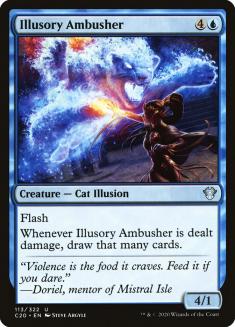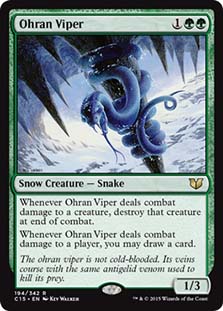 In
(7):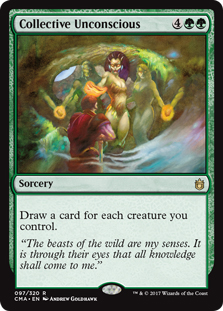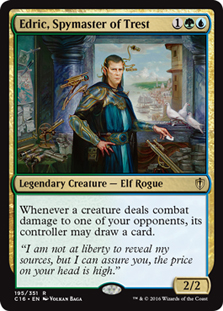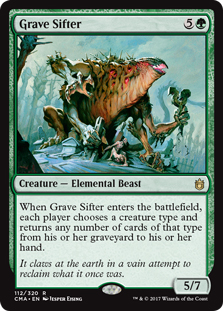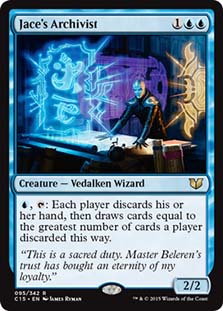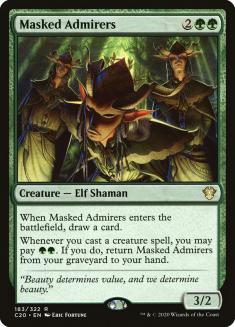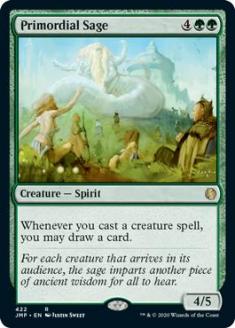 Broodbirth Viper seems to be the best of the myriad cycle, and even that one is underwhelming. If they had enters the battlefield triggers it would have
been one thing, but having to connect is really a problem, even if your prime Viper is gigantic. Compare that use of the slot to Edric, Spymaster of Trest.
Edric basically gives your entire team the ability that makes Broodbirth Viper the best of the myriad creatures, and he comes down two turns sooner. Myriad
was a good ability that was pegged onto bad creatures.
Cold-Eyed Selkie is too high-variance for my tastes. I dislike landwalk in Commander, because it's such a coin toss, and when that toss goes in your favor
it feels like a cheap victory. The ability to draw many cards in a single hit can only go so far in compensating for the variance issue. Same goes for
Ohran Viper. And Illusory Ambusher is just in there to get copies out into the wild. It doesn't make a lot of sense in a deck that thrives on two power or
less.
Collective Unconscious mirrors Biomantic Mastery, providing one of the few spells the deck kept in the end. The others, mind you, are Verdant Confluence
(much more on theme in this deck than the others were in Kalemne and Daxos), Ezuri's Predation, Arachnogenesis (both of which leave you with an increased
board position for the crackback), and Synthetic Destiny (one of the two anti-Wrath of God cards, the other being Caller of the Claw, an Elf). Grave Sifter
also helps you reload; in a tribal deck like this, Grave Sifter can get a huge chunk of your graveyard back to hand in one fell swoop. Soul of the Harvest
and Primordial Sage are two of my favorite cards in Commander, period, and they'll do as well in this deck as they do in any that likes to cast creatures.
Masked Admirers' recursive ability is clunky, but with a host of cheap creatures, it will typically be affordable.
Jace's Archivist may seem a bit odd, but Windfall is a strong card, and the ability to do that more than once, while also triggering Ezuri's experience,
seemed worthy of a spot on the roster.
Removal

Out
(4):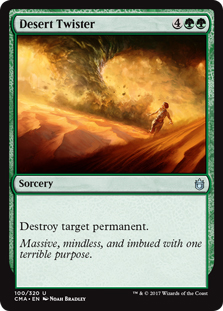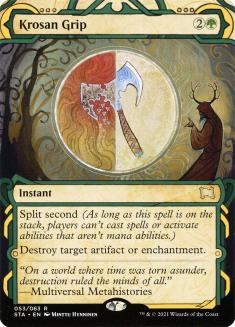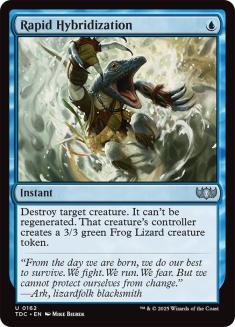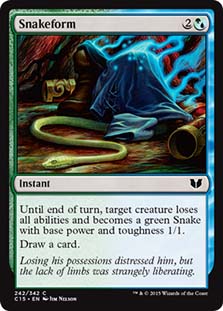 In
(6):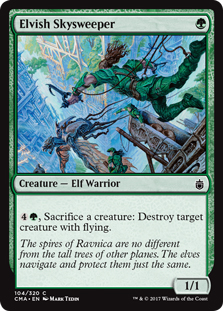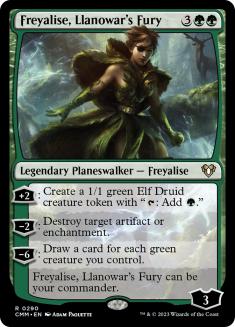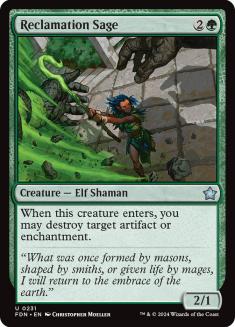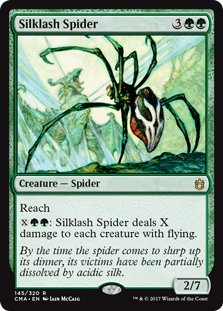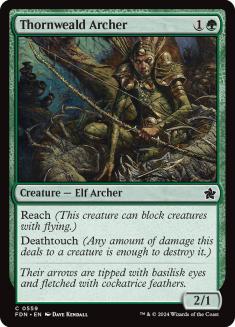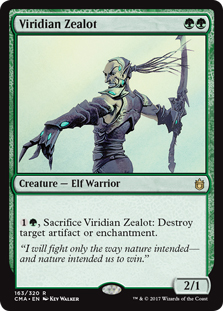 Like above, my guiding light here was "how can I turn this section into fodder for Ezuri's experience?" The answer is always the same: "run more
creatures." The instant-speed of Rapid Hybridization, Snakeform, and Krosan Grip will be missed, as will the universality of Desert Twister, but they all
failed to develop the board or get you ahead on card advantage in basically every way.
So let's look at these additions. First, there's Freyalise, Llanowar's Fury. She could fit in several different sections, because she's that good. She
creates Elf tokens, those tokens help you ramp (and pump Ezuri), she can Naturalize, and if you hit her ultimate she can draw you a bunch of cards. She's
an all-star, and she fits into a lot of different types of green decks.
Green decks are the best decks.
Elvish Skysweeper, Thornweald Archer, and Silklash Spider are all in there because green decks can be vulnerable in the air if you're not careful. Elvish
Skysweeper and Thornweald Archer are both in because they're Elves, although I do titter in glee at the thought of putting a million counters on Thornweald
Archer, turning it into The Abyss. Silklash Spider would probably be in there even if it wasn't on theme, since it's such a strong anti-air card, but with
two power it's a perfect fit, and Elfball decks are named such for their ability to make a ton of mana (which in the first builds, way back in the day,
would be then used to cast a Fireball at an opponent's face… thus Elf-Ball).
Elves are also good at keeping the group free of dangerous artifacts and enchantments, and Viridian Zealot (from Meren of Clan Nel Toth) and Reclamation
Sage (last year's mono-green Commander deck) can both provide, while meeting your tribal criterion.
Side note: I tend to push Elfball because I think it's a good entry to a lot of different Magic concepts. It's explosive and powerful, but you have to keep
an eye on overcommitting to the board, maintaining your cards in hand, and otherwise managing your resources. It can lead to combo victories, although less
in this build than most, and it teaches players to pay attention to the creature type line, which can sometimes feel extraneous. It also shares elements
with the Legacy deck, which gives people a hand hold should they ever try watching Modern or Legacy. Plus, it tends to play out on your turn, which is less
complicated for a new player, especially with Ezuri giving you a bonus for dropping creatures in the precombat main phase. There is room to play a more
complex game, but the deck is still powerful when played at almost any level. It's a good starter deck archetype.
Defenses and Offenses

Out
(2):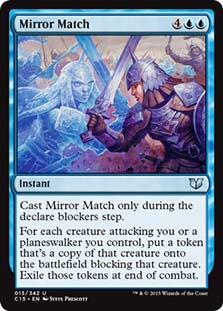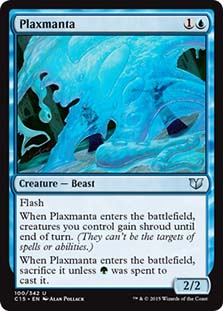 In
(3):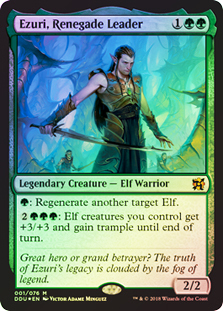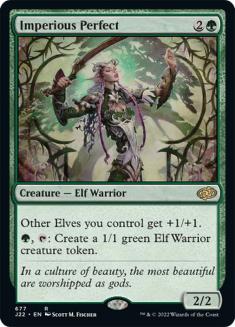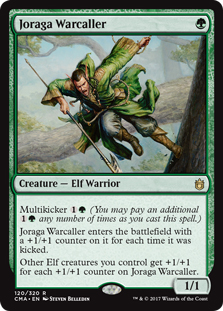 Elf decks tend to fall more towards the glass cannon descriptor. They can be very resilient, but usually it's by recovering after getting knocked to
pieces, not by avoiding the knock in the first place. Plaxmanta and Mirror Match are avoiding cards. They're less than ideal, and they only do the one
thing.
Incidentally, in a deck like this I'd almost always run Simic Charm over Plaxmanta, my comments about spells on a stick notwithstanding. Simic Charm does a
lot more. Unfortunately, it's not yet made its way into a Commander precon.
Ezuri, Renegade Leader seems like a strong addition to Ezuri, Claw of Progress, if only for the flavor reasons. Of course, Ezuri plus Priest of Titania or
Elvish Archdruid ends up providing a fairly effective defense, since you can regenerate the team with relative ease. Imperious Perfect and Joraga Warcaller
tend to be used more aggressively, but they can really get your team out from the danger zone, keeping them from being wiped out by a passing Pyroclasm.
That I am dying to see Ezuri, Claw of Progress and Joraga Warcaller in action together may have something to do with this. That's a pair of cards that are
going to end games.
Counters

Out
(2):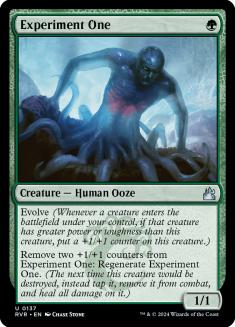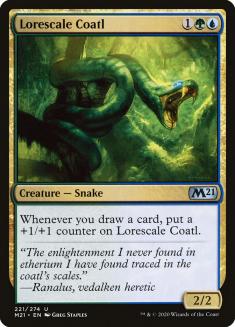 In
(4):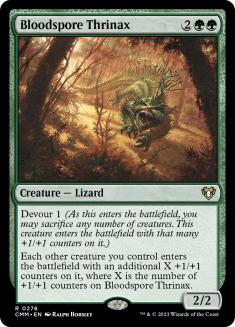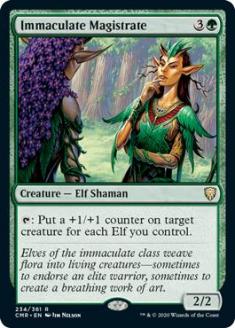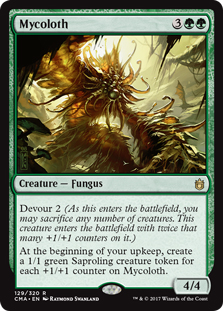 Speaking of cards that are bonkers with Ezuri, Claw of Progress, I wish Master Biomancer had made it into the card pool. It's an Elf with an ability
similar to Joraga Warcaller, and it turns Ezuri's experience bonus into a broad (and permanent) Anthem effect. Alas, it has not yet made it into a
Commander product (though it's pretty cheap), so we'll have to settle for Bloodspore Thrinax. Ideally you'd play both. And, for the first time at least,
they both trigger Ezuri's experience condition.
Experiment One and Lorescale Coatl are both just big. The Coatl has been completely outclassed by Chasm Skulker, which offers the same base ability, but
with the death trigger that's made Hangarback Walker such a dominant force in so many different formats. Something like Fertilid might have fewer ways to
get huge on its own, but it can take the counters gifted to it by Ezuri and turn them into a ton of Rampant Growths. Mycoloth does something similar,
turning the counters into Saprolings. Any army in a storm, to thoroughly mix metaphors.
Finally, there's Immaculate Magistrate. Ezuri is going to die. Probably a lot. Having redundancy for the base effect, i.e. "put a bunch of counters on
something all at once," seems like it's a way to make sure the deck keeps chugging while you're catching up to the Commander Tax.
Bodies

Out
(6):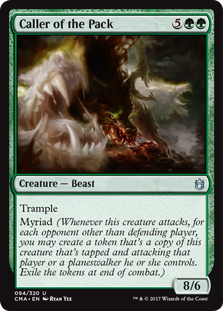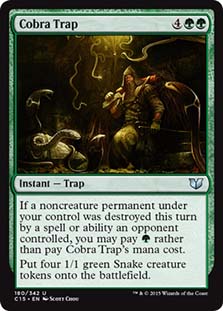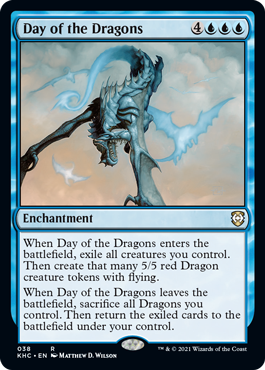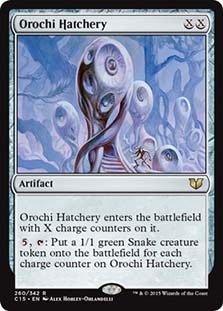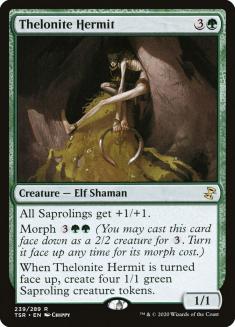 In
(4):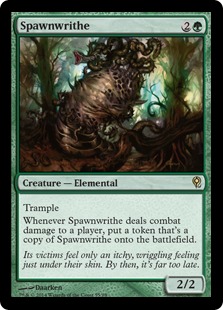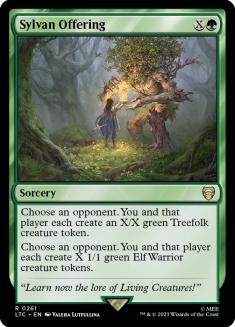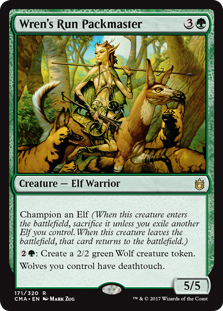 Caller of the Pack is a mediocre card. It compares unfavorably to a card like Hydra Omnivore, although the prospect of putting a Blade of Selves on a Hydra
Omnivore with a Bellowing Tanglewurm on the board, and doing an exponential amount of damage seems moderately amusing. I suppose Bellowing Tanglewurm isn't
the best way to do that, but I'm a fan of that silly card.
Anyway, Cobra trap, Patagia Viper, and Orochi Hatchery are all cards I'd keep in the Kaseto, Orochi Archmage build of this deck, and that I want to cut
swiftly from this one. Elf tokens are a lot better than Snake tokens here, enough so to make a difference. Day of the Dragons is a card that strikes me as
high risk, low reward. Perhaps it's just when my Clone Shells got sniped three times in a single Scars of Mirrordin Limited game that I've gotten
so gunshy about plays that will wipe your board if an opponent has an instant speed response. I mean, I guess you still get the Dragon tokens? But that's
less ideal than a host of Elves working as one.
Thelonite Hermit basically costs eight mana because there aren't enough Saprolings in the deck naturally to give you much of a reason to play it out
unflipped. That just seems weak.
Now, seeming weak and being weak are not the same thing. Ezuri, Claw of Progress is the perfect deck for a card that generally appears weak in other
contexts: Spawnwrithe. The main problem with that card is that it's a 2/2, and thus has a hard time connecting, even with trample. However, Ezuri changes
that. It pumps the first one up enough to get through defenses, and then the token gives Ezuri an experience point, making sure next turn the one that
already made it through your opponent's defenses is the small one. And it multiplies from there. This may be the perfect deck for that weird little card,
Elf or no.
If you'll notice, Ezuri, Claw of Progress has no nontoken specification, which means the tokens from Sylvan Offering, Wren's Run Packmaster, and Lys Alana
Huntmaster all give him experience. That was enough for me, especially since the tokens they offer are super useful (mostly Elves, with some deathtouch
Wolves to round out the pack).
Finishers

Out
(4):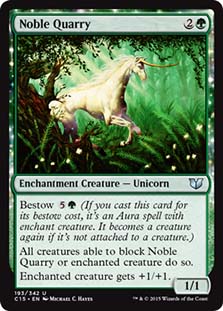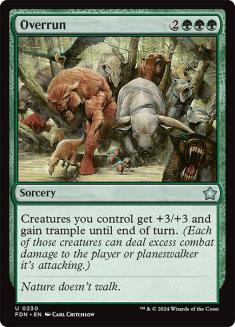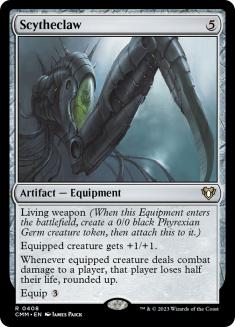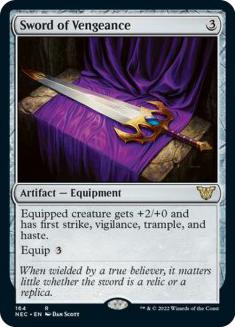 In
(0):
A deck like this doesn't need cards that are only finishers; its finishers all have other abilities as well. As such, Overrun and Noble Quarry both allow
you to punch through enemy lines, but not significantly better than Ezuri, Renegade Leader, and without the protection effect. Scytheclaw is the latest in
a line of cards that let you halve an opponent's life total, but unlike Quietus Spike, it offers nothing to help the equipped creature make it through the
lines. Sure, it gives a +1/+1 bonus and has living weapon, but a 1/1 without deathtouch isn't going to make contact with an opponent ever with an ability
like that one weighing it down.
And Sword of Vengeance… sometimes I wonder what they're thinking when they choose equipment for these decks. This precon in particular would do well with
Akroma's Memorial or Eldrazi Monument, although I personally felt the slot was better taken up with an Elf than a power-boosting artifact. But if you
disagree, Sword of Vengeance isn't exactly the first piece of equipment that jumps to mind.
Like, maybe use Sword of the Paruns? It goes infinite weirdly fast with one of the mass-mana producers, but it also provides a fairly nice anthem effect
for the rest of the team.
All in all, this deck took the most cuts and changes. There was already a sizeable Elfball base in Commander's history, and many of those cards also
synergize well with Ezuri, Claw of Progress. All told there were 32 changes; this is the final list:
That's right, a full 51 creatures plus a couple of noncreature ways to put bodies on the field. Personally, I'm excited to give Ezuri a ton of experience
in a single shot with Arachnogenesis, because that card is wonderful and I'm glad they printed it.
The Cost

And after 32 changes, the final cost is…roughly $36. And again, much cheaper if you have the Commander 2014 decks as well. The breakdown is
basically unsurprising; many of the Elves I added were cheap commons, and even Edric has come down to a really reasonable $0.99.
| | |
| --- | --- |
| Card | Cost |
| | 0.15 |
| | 0.15 |
| | 0.15 |
| | 0.15 |
| | 0.15 |
| | 0.15 |
| | 0.25 |
| | 0.25 |
| | 0.25 |
| | 0.25 |
| | 0.35 |
| | 0.39 |
| | 0.49 |
| | 0.49 |
| | 0.49 |
| | 0.49 |
| | 0.49 |
| | 0.49 |
| | 0.49 |
| | 0.49 |
| | 0.49 |
| | 0.99 |
| | 0.99 |
| | 1.29 |
| | 1.49 |
| | 1.85 |
| | 1.85 |
| | 2.69 |
| | 2.79 |
| | 3.99 |
| | 5.19 |
| | 5.75 |
| Total | 35.92 |
Conclusion

If you're interested in making it into Dear Azami, I'd advise checking out the secondary commanders from Commander 2015 and sending us your brews.
I can't promise we're going to hit all of them, since I personally can't think of much to do with, say, Anya, Merciless Angel, but I'm sure someone out
there has a better vision for her than I do.
Anyway, I hope you've enjoyed part one of this special, once yearly, exhausting write-a-thon. Tune in next week, when Levi takes us home with Mizzix of the
Izmagnus and Meren of Clan Nel Toth. Are you excited? I know I am!

Want to submit a deck for consideration to Dear Azami? We're always accepting deck submissions to consider for use in a future article. Only one deck
submission will be chosen per article, but being selected for the next edition of Dear Azami includes not just deck advice but also a $20 coupon to

StarCityGames.com
!
Email us a deck submission! [email protected]
Like what you've seen? Feel free to explore more of Dear Azami
here, in the Article Archives
! And feel free to check Jess's own
Command of Etiquette
column on
Hipsters of the Coast
, for more Commander and casual content. Now on Thursdays!