Welcome to the first installment of the Grand Prix Atlanta countdown blog! This series of blogs will go over anything and everything concerning Grand Prix
Atlanta and will let you hear from people here at StarCityGames.com on how the event will work.
The first edition is an overview to give you the rundown in Atlanta and start building the excitement for what's going to be an awesome Limited Grand Prix
packed with Battle for Zendikar Sealed and Draft. But that's not all that's happening…
Commander Celebration

Grand Prix Atlanta comes at a perfect time for a celebration of the Commander format. Commander 2015 drops Friday, Nov. 13 and we're taking the
opportunity to pull out all the stops! One great way to celebrate Commander is to do so with some of the biggest names in the game, ranging from Sheldon
Menery, Wizards of the Coast's Mark Globus, Bennie Smith, MJ Scott, the SCG Commander VS Video crew, and more!
On top of meet and greets and Commander seminars from our special guests, Sheldon Menery, Bennie Smith, and Danny West will be available in the Command
Zone throughout the weekend. The Command Zone is a designated area where Commander Celebration badgeholders can play 4-player Commander games with select
guests and is exclusive to Grand Prix Atlanta.
Choose Your Experience

No matter how you want to experience Grand Prix Atlanta, we've got you covered! For those only interested in the main event, playing Commander all weekend,
or playing in many challenge events over three days, our Choose Your Experience registration allows you to do just that. The Main Event Experience, the
Commander Celebration Experience, and the Infinite Challenge Experience offer three distinct ways to enjoy Grand Prix Atlanta and all of them offer
upgrades and customization.
The full breakdown on all experiences comes in tomorrow's blog, but you can get a head start by checking out the options on your own.
No matter what three-day experience you choose to go with at Grand Prix Atlanta, the beautiful Seek the Wilds playmat is yours!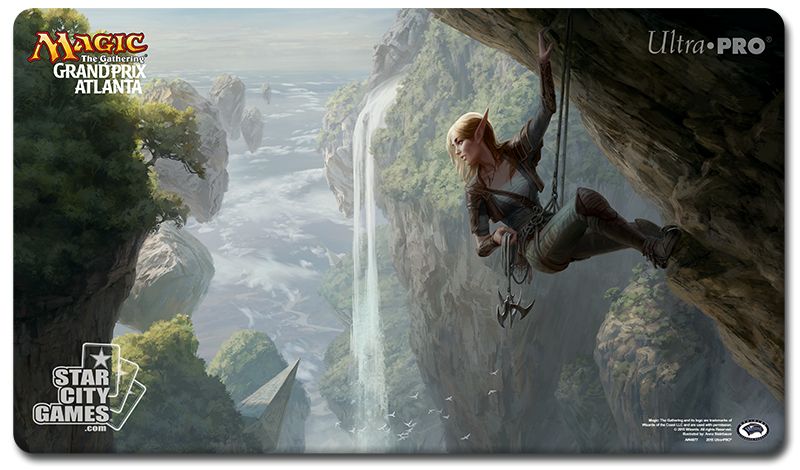 Why stop at one playmat when we can offer two? As part of the Commander Celebration, all Premium or VIP rewards upgrades come with the Zur the Enchanter
playmat!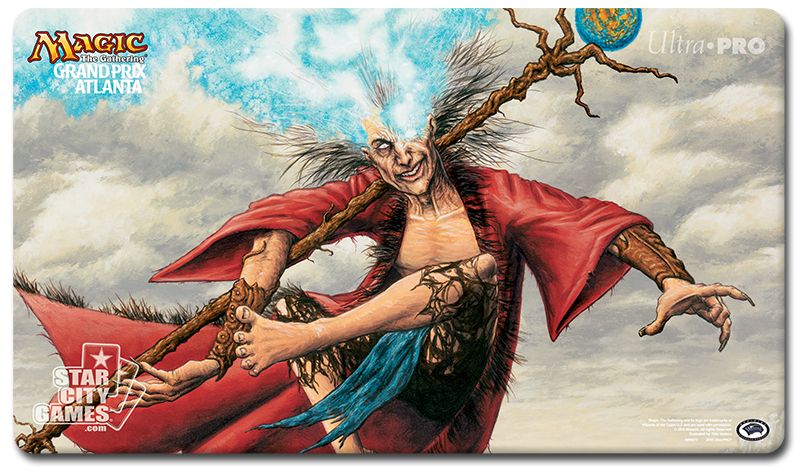 Guest of Honor John Avon

With Battle for Zendikar Limited as the format for Grand Prix Atlanta, it is no surprise that the guest of honor, John Avon, is one of the most
prolific artists for lands in the game. From full-art Unhinged basic lands to numerous other cycles and fan favorites, Avon is a master of his
craft and will be making a rare stateside appearance for Grand Prix Atlanta.
Avon will have multiple signing sessions on each day, so get your markers and favorite cards ready!
Battle for Zendikar Limited Spotlight

The complex and diverse Battle for Zendikar Limited format will be on display all weekend with the SCGLive crew breaking down all the action!
Cedric Phillips and Patrick Sullivan will provide commentary as some of the best players in the world continue to explore the intricacies of the Sealed and
Draft formats. Eldrazi, Allies, and all the new mechanics will be under the lights, see what rises to the top!
More to Come

Grand Prix Atlanta has too much going on to cover in just one blog, so be on the lookout for more in the coming days! We'll be covering registration
rewards, side events, special guests and artists, discussing Commander with Bennie Smith, and detailing SCGLive's plan for the weekend.
Preregister for Grand Prix Atlanta now and join us November 13-15! I'll be back tomorrow to go over the registration rewards and how to choose your own
specific experience for the weekend.