Wizards of the Coast (WotC) has announced a brand new mini series — The Great Strixhaven College Clash.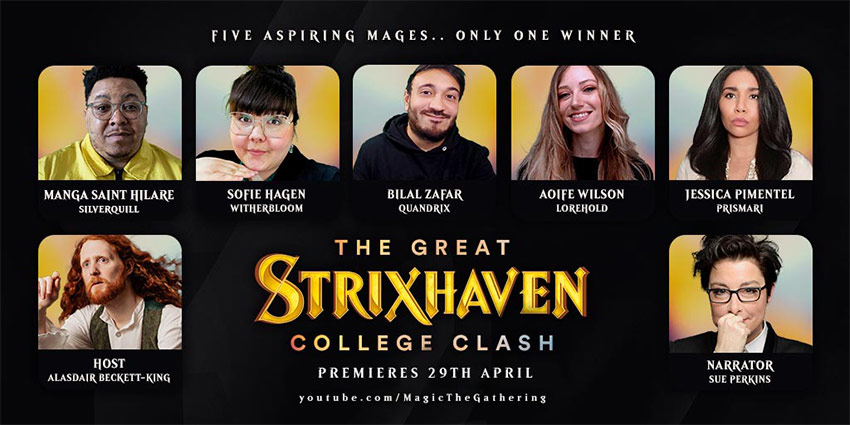 Narrated by Sue Perkins and hosted by Alasdair Beckett-King, The Great Strixhaven College Clash is a comedy-driven, three-part mini series that features "five novice mage-students", each representing one of Strixhaven's five colleges, vying for the title of "Strixhaven's Greatest Mage." The show will test "each student's knowledge, talent, and, of course, Magic: The Gathering" skills.
Students
Manga Saint Hilare – Silverquill
Jessica Pimentel – Prismari
Aoife Wilson – Lorehold
Sofie Hagen – Witherbloom
Bilal Zafar – Quandrix
Aiding the students, are five highly-skilled MTG players that will serve as Mentors.
Mentors
Gabby Spartz
Amazonian
MTGNerdGirl
Alias V
Luis Scott-Vargas
Schedule
Episode One: "Biblioplex Brawl" – Live April 29
Episode Two: "Testing Talent" – Live May 7
Episode Three: "Mage Match: The Finals" – Live May 13
You can watch episode one live on Thursday, April 29 on the Magic: The Gathering YouTube channel starting at 8 AM PT (11 AM ET).
Read the original article from Wizards of the Coast.