The monarch flip-flopped around this week on the ELEAGUE Showdown, but at the end of Wednesday night it was ploppolopps holding the crown.
Last week's monarch, Tiago Fonseca, started off Wednesday strong with a win over Gaby Spartz on Boros Cycling before falling to Rivals member Ally Warfield on Yorion Jeskai Lukka. Warfield scored another W against Anne Sjodin on Yorion Azorius Control, but then ran into a former World Champion Javier Dominguez on Yorion Bant Control.
The Fervent Champion himself picked up a second win against Ian Ulman on Yorion Jeskai Lukka, but his run ended on the last match of the night, facing off against his own card. Ploppolopps brought Mono-Red Cavalcade, opting for no companion, and dispatched Dominguez 2-0 in no time.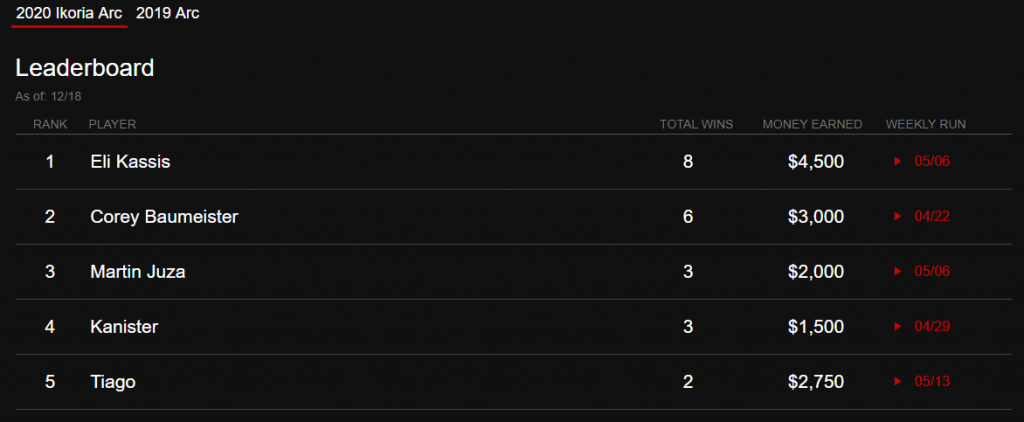 No positions changed on the ELEAGUE leaderboard this week and with a single show remaining on the schedule, Eli Kassis will end the season on top.
Check out the ELEAGUE Showdown at 6:00pm ET on Wednesday at twitch.tv/eleaguetv to see if ploppolopps can keep his run going next week.