Judge Academy has revealed the May-August judge conference promotional cards.
First up is Grand Arbiter Augustin IV.
Originally printed in Dissension and only reprinted once in Modern Masters: 2013 Edition, this Azorius legend has been a fan favorite for more than a decade. The new version includes art by Matt Stewart.
Next up is Karlov of the Ghost Council.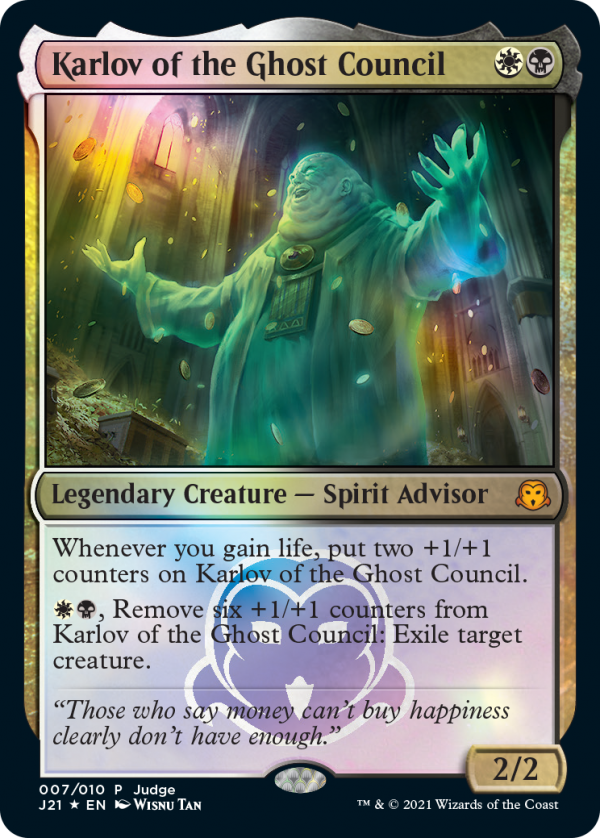 Karlov of the Ghost Council has only been printed once in Commander: 2015 Edition. Check out the new art by Wisnu Tan.
Learn more about Judge Conferences here.