Magic: the Gathering revenues went down in the most recent quarter of 2020 according to Hasbro's Second Quarter 2020 Financial Results press release from today, even though Magic Arena is being played more and Ikoria: Lair of Behemoths is being labeled the best selling spring set of all time.
"Magic: the Gathering revenues were down in the quarter as forecasted," Hasbro Chairman and CEO Brian Goldner said. "The brand is performing well overall and set up for a good second half of the year in both analog and digital play behind new card releases and the expansion of Magic: The Gathering Arena to mobile and into China."
Hasbro's net revenues for the second quarter were $860.3 million versus $1.2 billion pro forma revenues in 2019, a decline of 29%. Hasbro's gaming category declined 19% year over year, though Magic's revenue isn't separated from the total gaming category. According to the press release, the Magic: the Gathering revenue's decline reflected, "a difficult comparison with a major release in the second quarter of 2019 and the previously disclosed accelerated shipments into Q1 2020 to minimize disruption from COVID-19."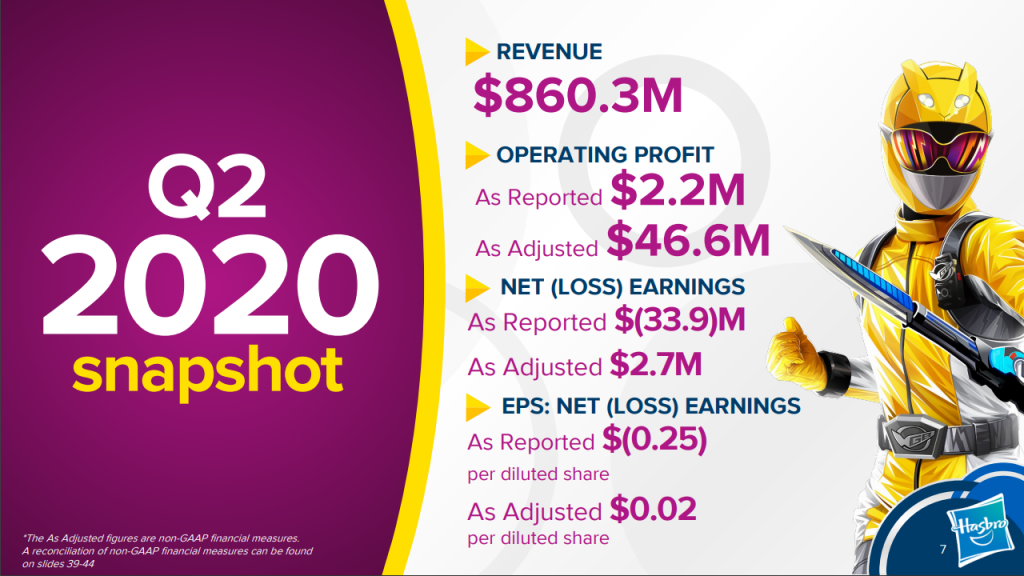 When asked about Magic specifically in the Hasbro earnings conference call, Goldner said they are very happy about the Magic business and it's tracking quite well. Reasons for that are Ikoria and Core Set 2021 selling well and the increase in play on Magic Arena.
"Ikoria: Lair of Behemoths is actually going down as the best selling spring set of all time. And we are also seeing very good early interest and very high demand and strong selling for the Core Set 2021," Goldner said. "Magic Arena was up in the quarter even though we had less releases in the period, and we did see over 2.5 billion games played on Arena in total, up from 2.1 billion at the end of Q1."
Goldner went on to say that Arena players are still playing about nine hours per week on average and "Arena is coming to mobile which is, of course, the most played global platform."
While local game stores have struggled during COVID-19, Goldner said that the Wizards Play Network stores expanded by double digits in the quarter. They have big plans for Q3 and Q4 as more stores start to reopen, pointing toward Double Masters as a set that could be comparable to the massive success that was Modern Horizons in Q2 of 2019.