The January MTG Arena State of the Game article announced the launch of Kaldheim and detailed the plans to rollout mobile compatibility.
Kaldheim Comes to MTG Arena
While Kaldheim is currently scheduled to release for tabletop on February 5, players can enjoy the set early on MTG Arena and Magic Online on January 28.
With the launch of Kaldheim, snow permanents are being introduced for the first time on MTG Arena. Mana produced by snow lands and regular lands will be tracked separately.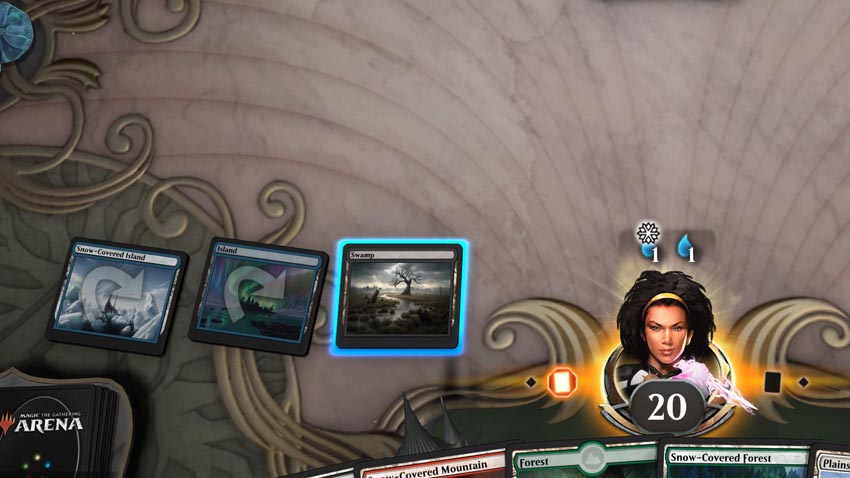 "All players will be granted snow-covered basic lands as part of the Kaldheim basic land grant for use in Constructed play.
During Limited events (Draft, Sealed), players will only have access to snow-covered lands from their Limited card pool.

For Kaldheim, Limited boosters will contain 15 cards: 1 rare/mythic rare, 3 uncommons, 10 commons, 1 land card (cards with the rarity L).
The land card could either be a snow-covered basic land or snow-covered dual land."
MTG Arena on Mobile
MTG Arena will first be available for Android users on January 28, coordinating with the release of Kaldheim. Players with a preexisting account and collection will have access to everything on mobile just as they would on PC. Support for iOS and tablets is planned for "later this year."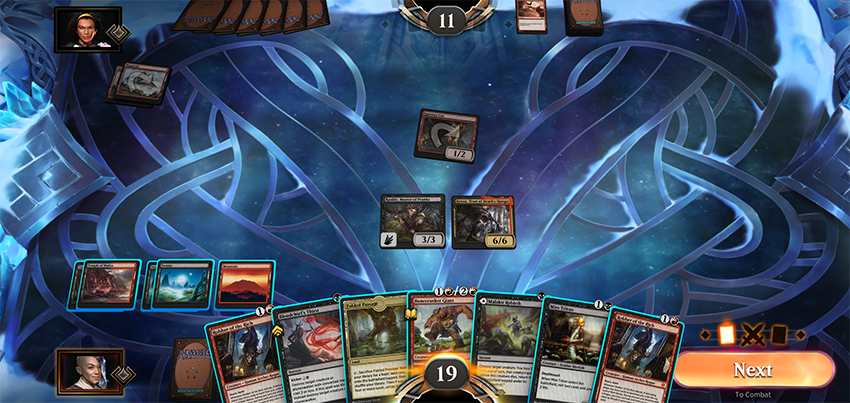 Important to note, players will "…not be able to sideboard during the drafting portion of Draft events (Premier, Quick, and Traditional Draft)." Support for sideboarding during an in-progress draft will be added later at an undetermined date.
Developer Roadmap
| | | |
| --- | --- | --- |
| COMING SOON | IN DEVELOPMENT | IN CONCEPT |
| Kaldheim | Historic Anthology 4 | Pioneer Masters |
| Android Early Access | iOS Support | Collection Interface Improvements |
| | Tablet Support | Adventures in the Forgotten Realms |
| | Min Spec Android Launch | Deck Sharing |
| | Strixhaven | Play Blade Rework |
Read the original article from Wizards of the Coast.