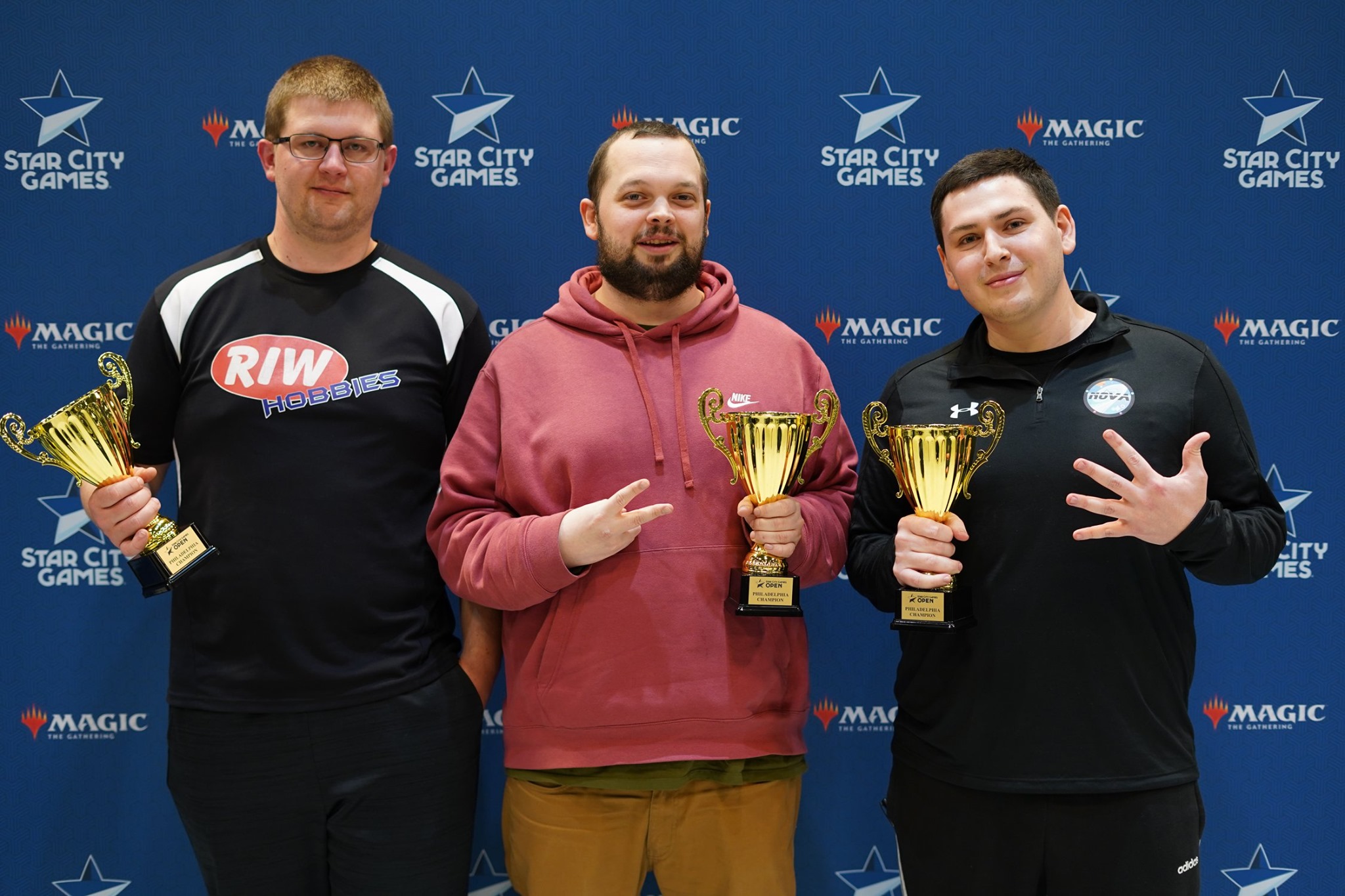 Zach Allen, Dan Jessup, Harlan Firer
Harlan Firer, Dan Jessup, and Zach Allen didn't waste a lot of time before taking down another Team Constructed Open on the SCG Tour. The SCG Columbus winners earned their second set of trophies this year by playing Dimir Whirza in Modern, Sultai Delirium in Pioneer, and Azorius Control in Standard.
Semifinals
1
Firer
Azorius Control
Jessup
Sultai Delirium
Allen
Dimir Whirza
4
Bedell
Amulet Titan
Feingersh
Bant Spirits
Chen
Azorius Control
2
Ayers
Amulet Titan
Lee
Mono-Black Aggro
Fortanely
Mono-Red Aggro
3
Seder
Azorius Control
Carlton
Bant Spirits
Cunningham
Azorius Control
Finals
Seder
Carlton
Cunningham
2-1
Facing Robert Seder (Azorius Control in Modern), Liam Carlton (Bant Spirits in Pioneer), and Cole Cunningham (Azorius Control in Standard) in the finals, Jessup and Firer split their matches, leaving Allen in an Azorius Control mirror to decide the tournament. After winning a marathon first game of the match, Allen leveraged Castle Ardenvale to pressure Cunningham in Game 2, forcing the 16-year-old to play into counterspells and allow Allen to take over the game and clinch the title for his squad.
Creatures (3)
Planeswalkers (7)
Lands (25)
Spells (25) Creatures (19)
Planeswalkers (2)
Lands (24)
Spells (15) Creatures (4)
Lands (23)
Spells (33) View all the decklists from Day 2 of SCG Philadelphia.
Standard Classic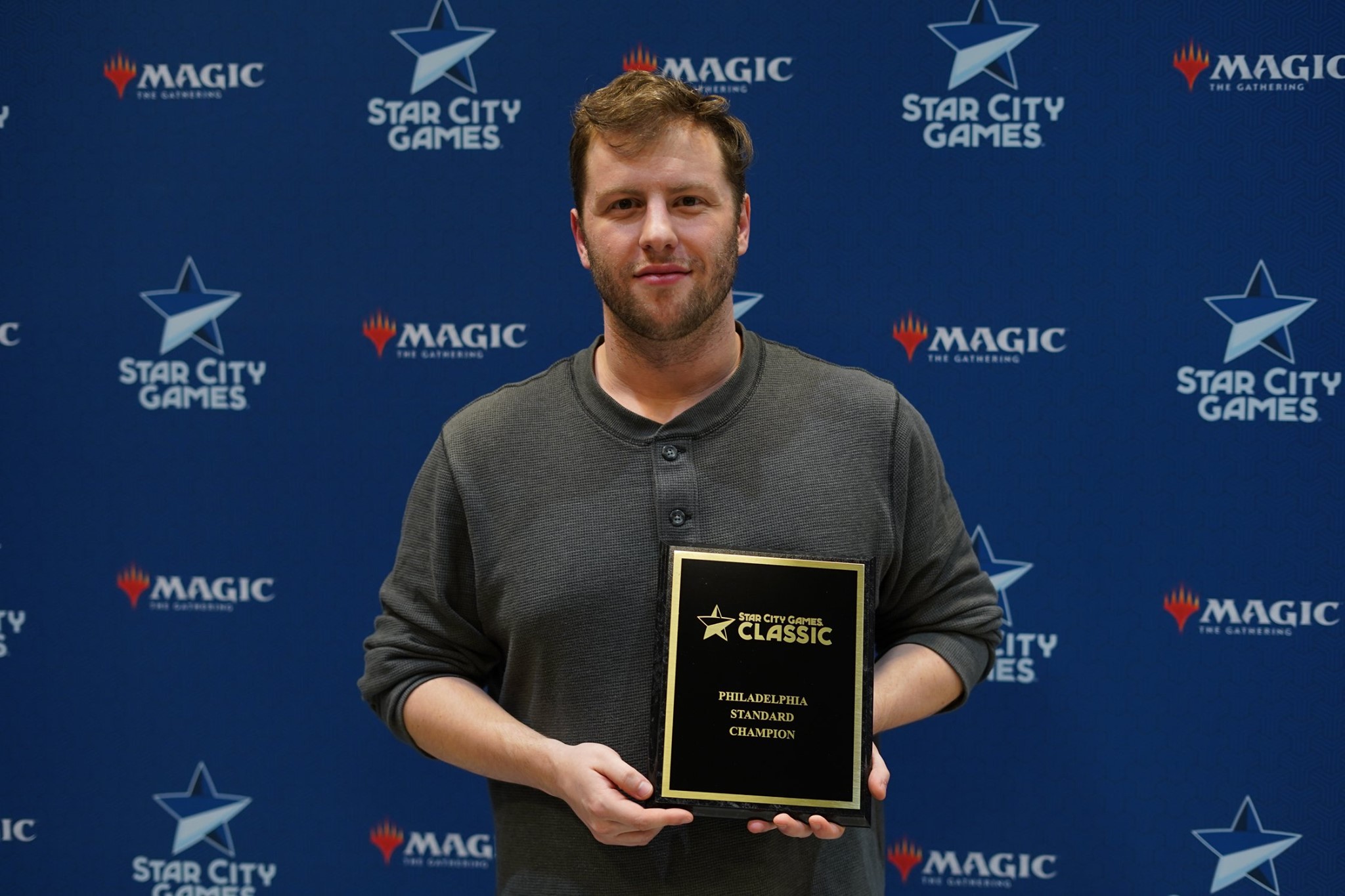 Jeff White
Jeff White took down the Standard Classic with a Bant Midrange brew, beating Phillip Stanley on Temur Adventures in the finals. Temur Reclamation and Azorius Control failed to make the Top 4 as the other two decks making it past the quarterfinals were Jeskai Fires and Bant Ramp.
Quarterfinals
8
Tarantino
Temur Reclamation
Creatures (13)
Planeswalkers (9)
Lands (21)
Spells (17) Pioneer Classic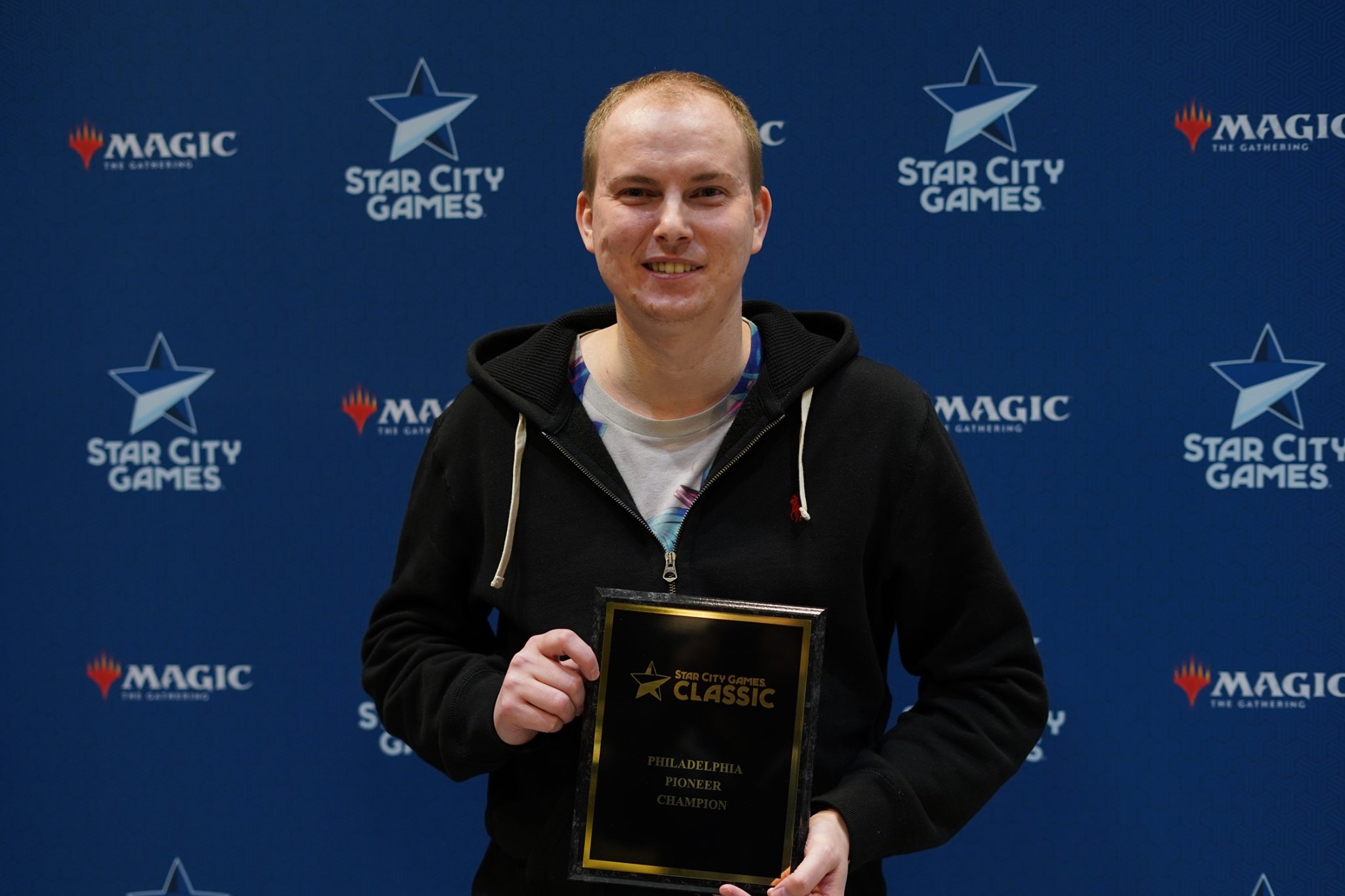 Andrew Gould
Not only did Sultai Delirium win the Team Constructed Open, but Andrew Gould used it to take home the Pioneer Classic plaque, defeating Kevin Therrien on Mono-Black Aggro in the finals. The Top 8 of the Classic contained seven different decks with Dimir Inverter being the only archetype with more than one copy.
Quarterfinals
1
O'Brien
Five-Color Niv-Mizzet
3
Therrien
Mono-Black Aggro
Creatures (20)
Planeswalkers (2)
Lands (23)
Spells (15) Modern Classic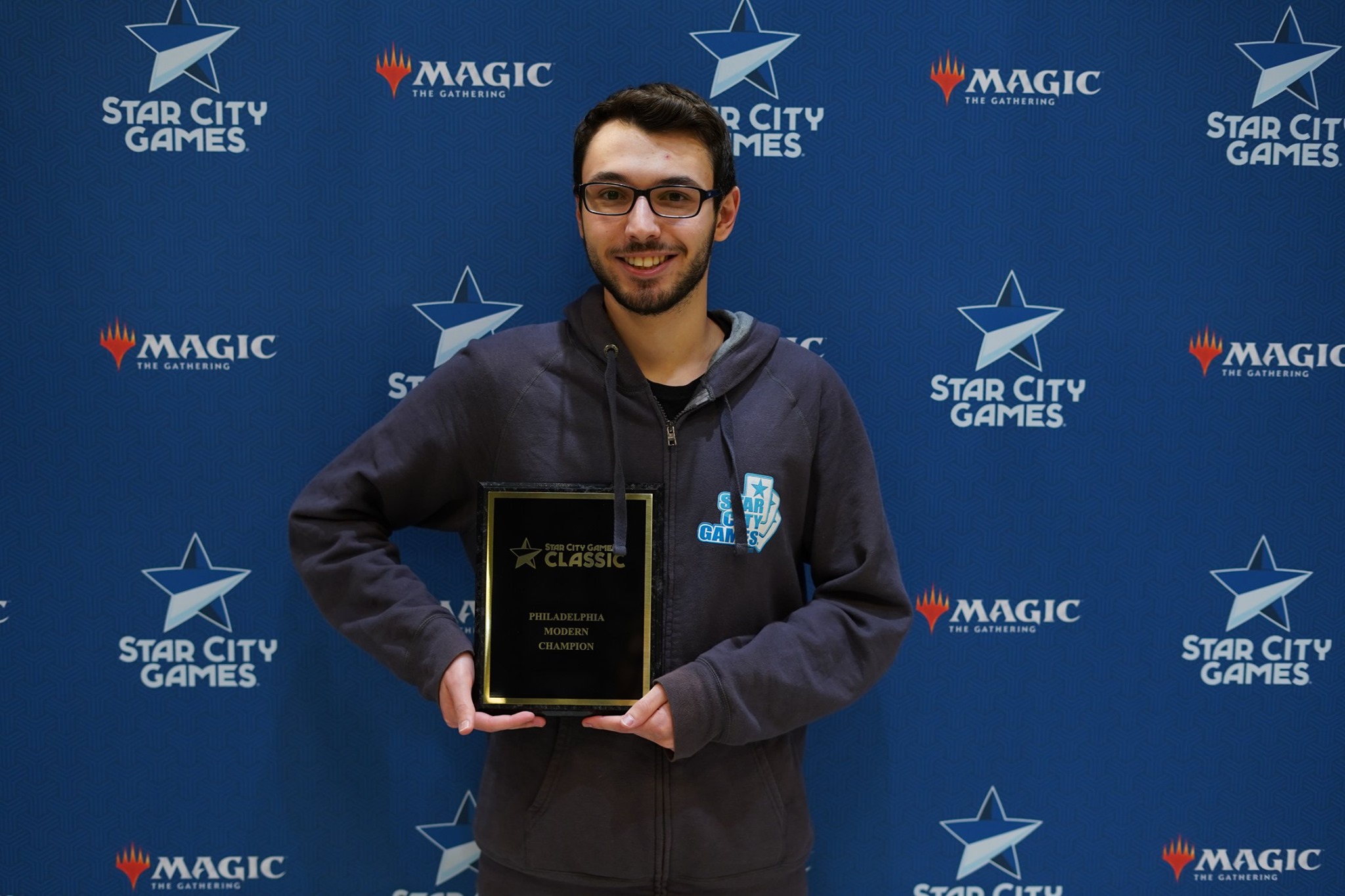 Lucas Molho
Lucas Molho burned through the Modern Classic Top 8 with Mono-Red Prowess, eventually beating William Moody on Ad Nauseam in the finals. The Modern Classic elimination rounds were also diverse, with Prowess being the only deck to show up twice.
Quarterfinals
8
Flores
Azorius Stoneblade
5
Filopoulos
Mono-Green Tron
2
Castro-Rappl
Heliod Company
Creatures (15)
Lands (18)
Spells (27) On Feb. 22-23 the SCG Tour visits Indianapolis, Indiana! Register for the Pioneer Open, Modern and Pioneer Classics today!