The Vintage Eternal Weekend champion from Sunday appears to have bribed his Round 10 opponent to concede to help him make the Top 8.
Andreas Petersen, a well known Vintage player and former writer for MTG Mint Card, won the third Magic Online Vintage Eternal Weekend event this past weekend, but is the center of controversy after evidence of him bribing his Round 10 opponent surfaced soon after his celebration.
Petersen's opponent in the final round of Swiss, Franco Cicchini, was streaming his perspective of the event on the channel twitch.tv/ziofrancone, including the interaction between the two after their pairing. Cicchini, who has a Top 8 from the Legacy Grand Prix in Bologna in 2019, received a message from Petersen (ecobaronen on Magic Online) at the start of their match where both players were 7-2. Petersen was live for Top 8 with better tiebreakers, but Cicchini believed he could only make the Top 16 with a win.
The pairing occurs around the 8:33:00 mark of the video. Petersen congratulated Cicchini on his record at that point, then asked if he would help him make Top 8. Cicchini responded by acknowledging he could only make Top 16 and requested 25 treasure chests and something more. Cicchini then pulled up a "be right back" screen for around five minutes until he brings the Magic Online client screen back where Petersen had messaged "check twitter =)."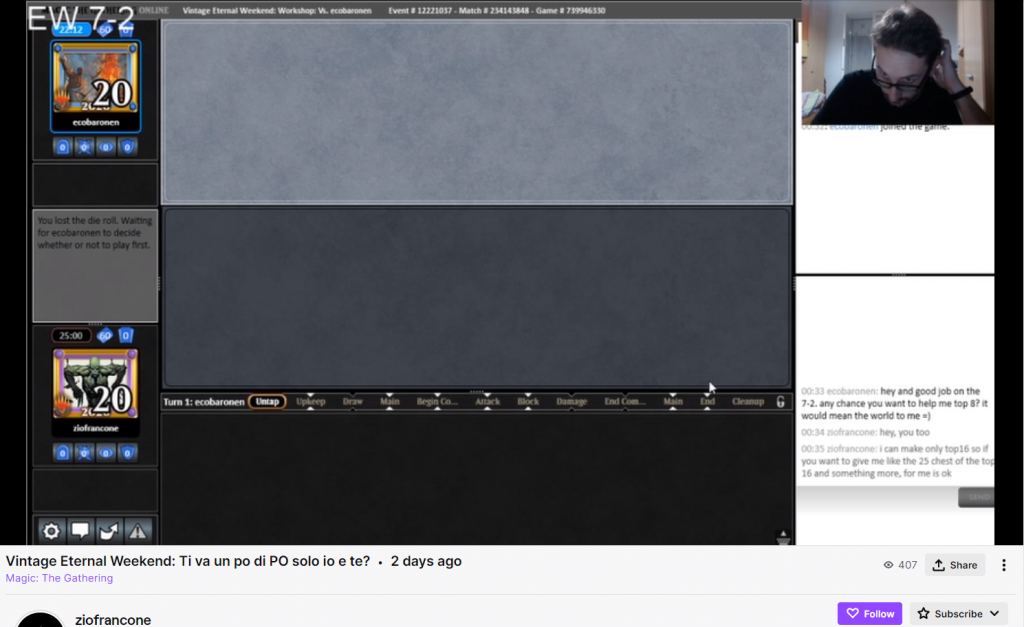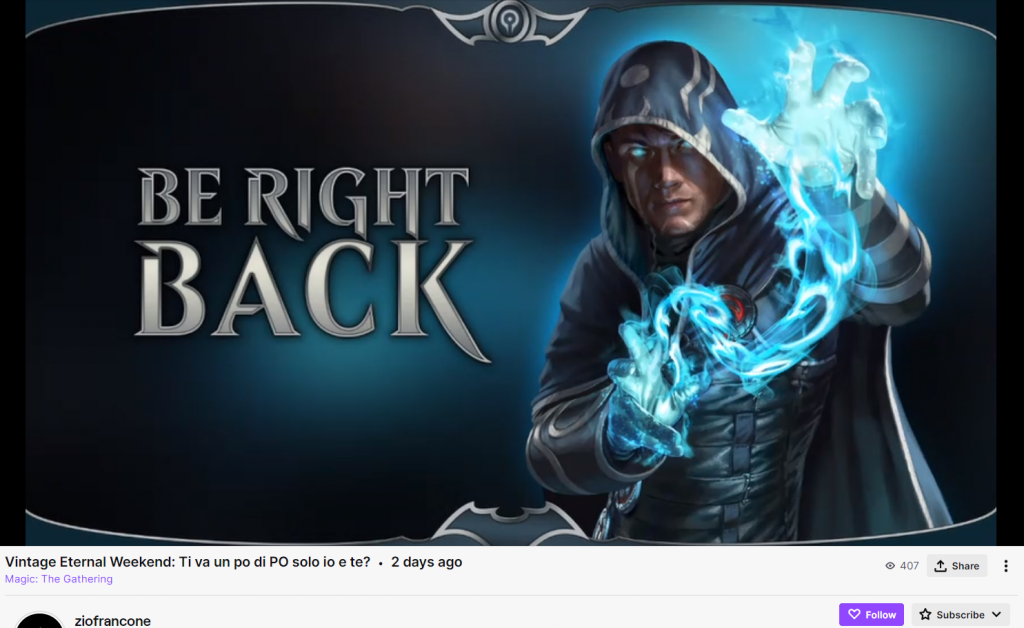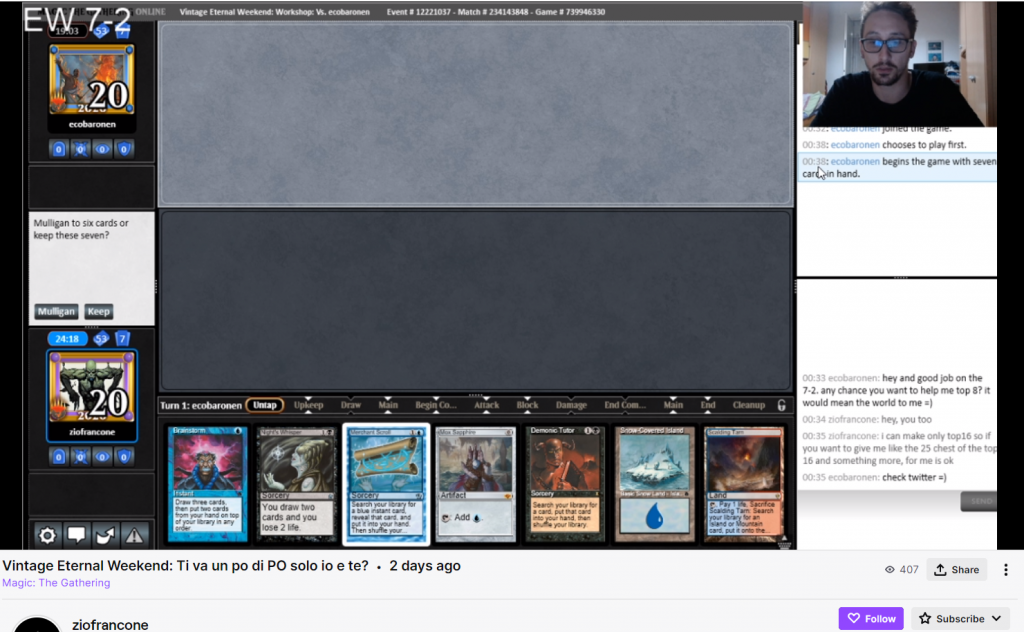 From there, Cicchini proceeds to concede the next two games and end his stream by raiding another streamer. When pulling up his browser to begin the raid, his Twitter DMs are open with Petersen showing parts of their conversation.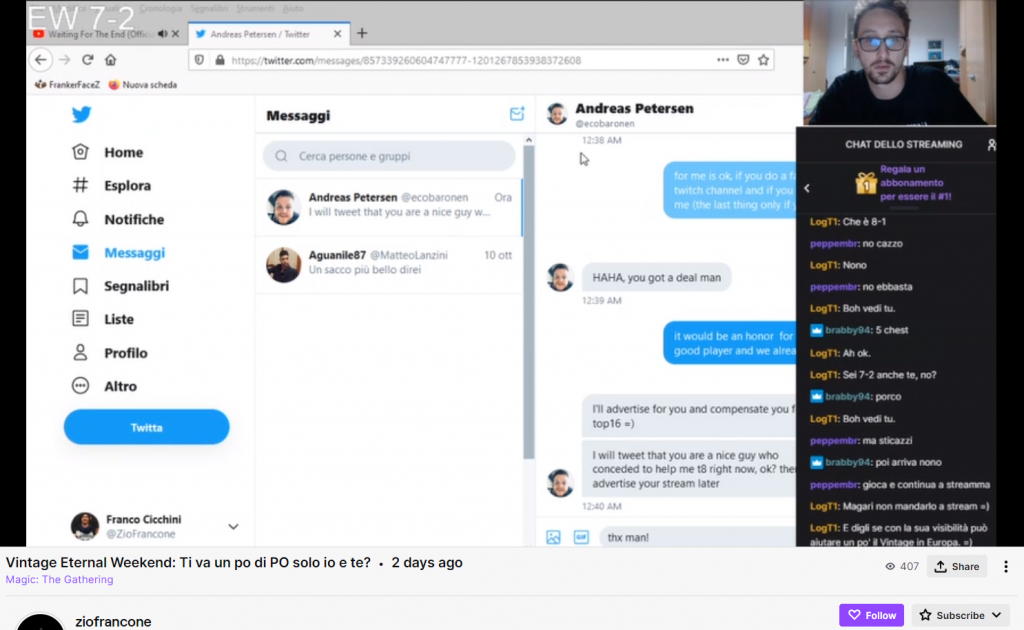 The full deal isn't shown, but the top most message appears to be a request of "if you do a …" and Petersen replies with "HAHA, you got a deal man." Petersen also messages that he will advertise for Cicchini, compensate him for Top 16, and would tweet that he was a nice guy. The last part can be seen as Petersen made a tweet after receiving the concession.
Neither player has posted anything on Twitter following this weekend, though the story has almost 700 comments on Reddit. According to Wizards of the Coast (WotC) Code of Conduct, it is against the rules to attempt to artificially alter the outcome of a league, sanctioned event, or organized game.