Weekly MTG showed off some Jumpstart 2022 previews, info on Phyrexia: All Will Be One, a new collector's item, and the Extra Life Secret Lair drop on the October Weekly Announcement Day stream.
Blake Rasmussen was joined by Mike Turian of Wizards of the Coast and Mendy Minjarez, the executive director of the Autism Center at Seattle Children's Hospital, to reveal the Extra Life Secret Lair and related fundraisers. The stream kicked off with Jumpstart 2022 previews, including two new cards and two reprints with special manga art.
Take a look at Ardoz, Cobbler of War from the Speedy packet and Isu the Abominable from the Snow packet.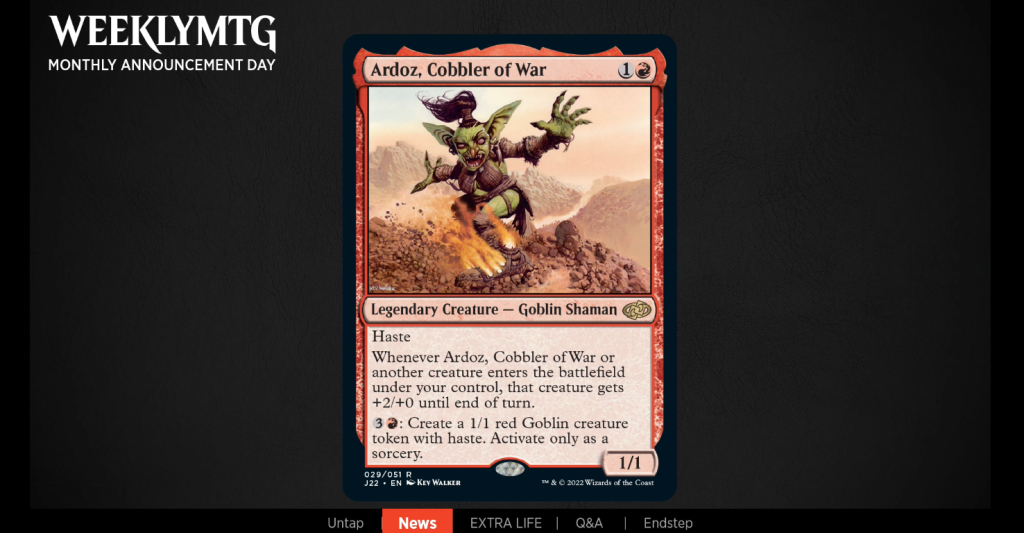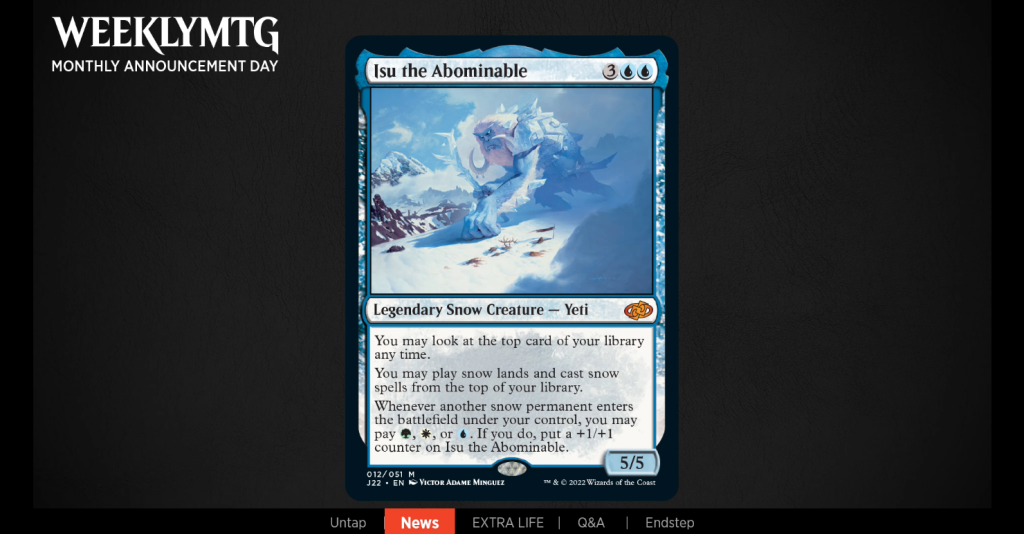 Each packet will have one card with manga art. Coldsteel Heart is the card for the Snow packet and Kiki-Jiki, Mirror Breaker is the card for the Speedy packet.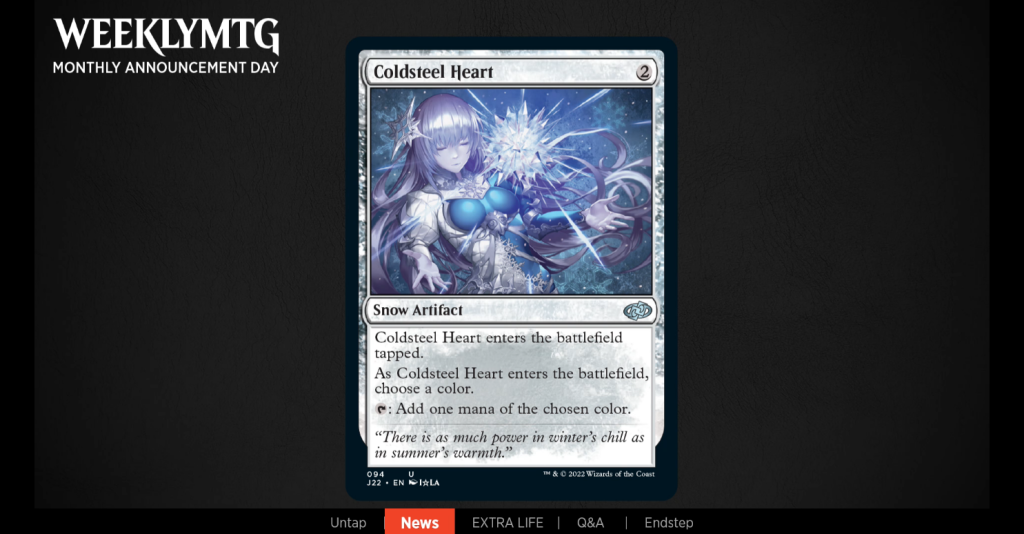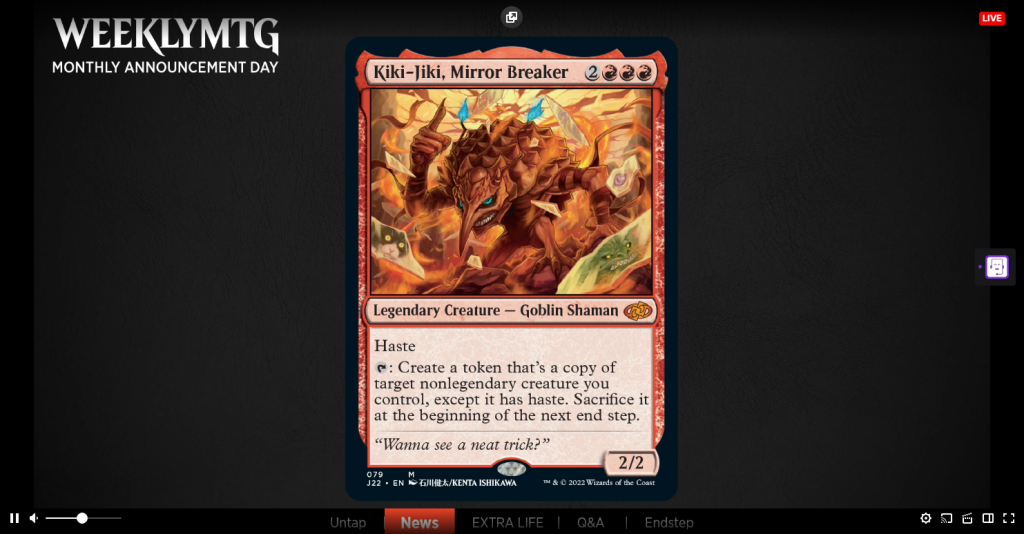 More previews will be revealed the week of November 22. Jumpstart 2022 is scheduled to be released on December 2. The full Snow and Speedy pack lists can be seen below: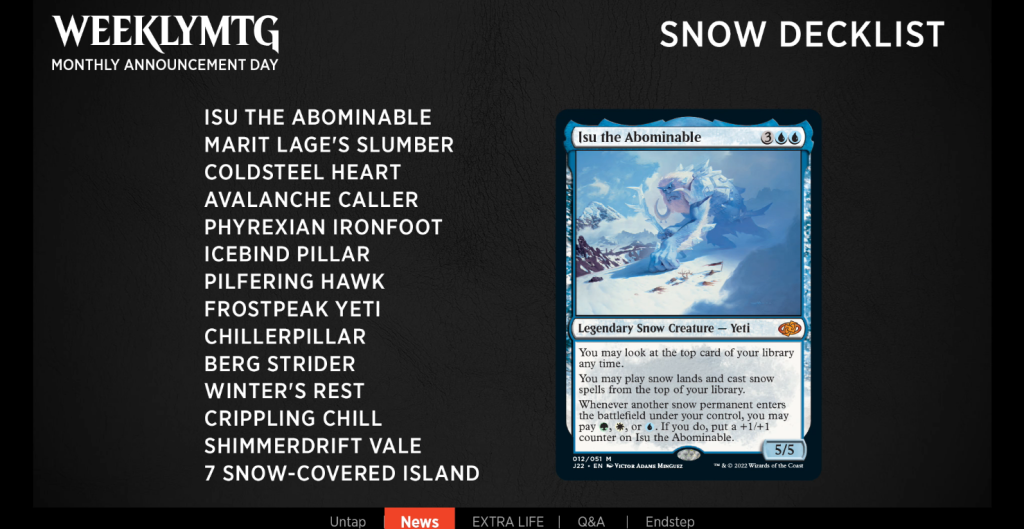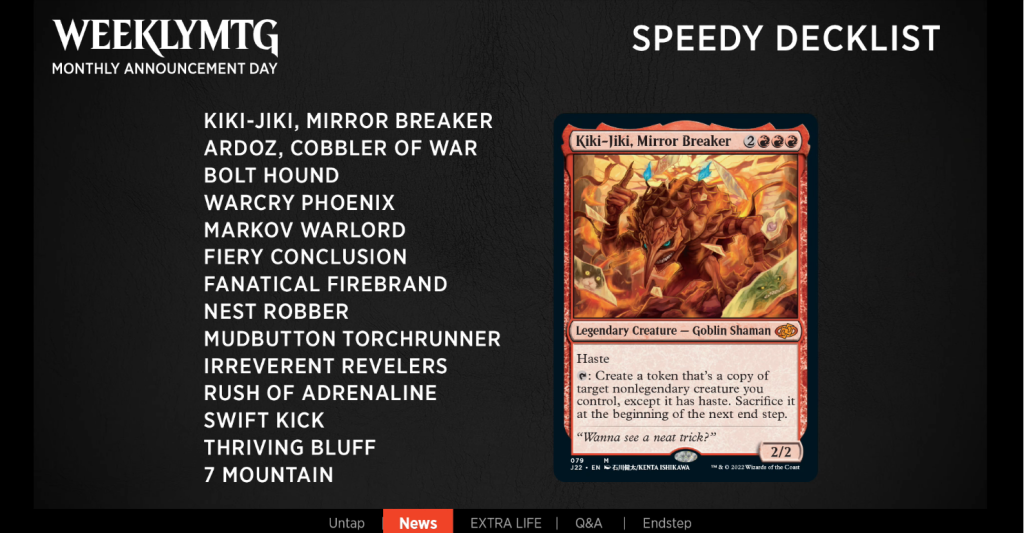 We also got to see the set symbol and release date for Phyrexia: All Will Be One.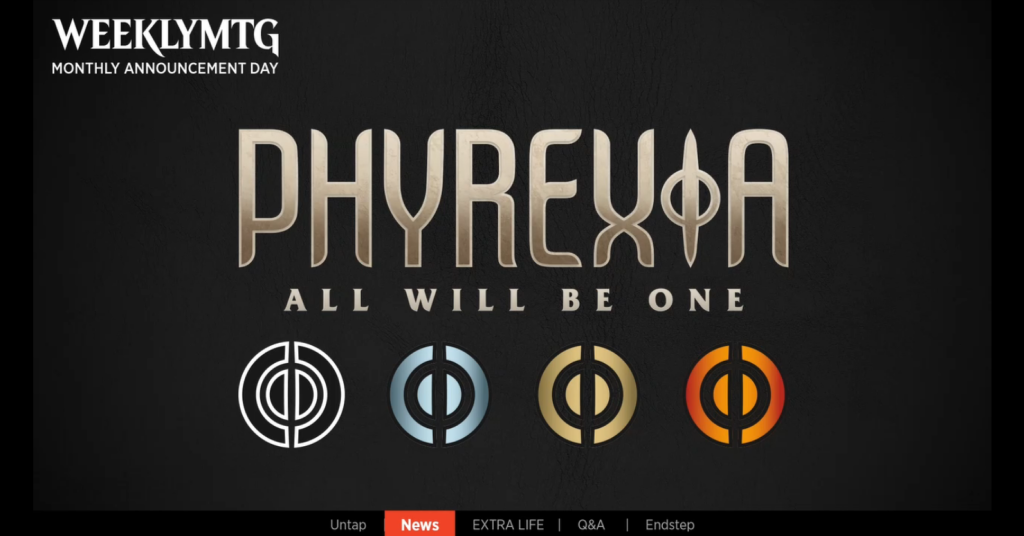 The set slated to follow The Brothers' War will be released on February 3, 2023. Packaging and key dates for the set can be found here. The set will offer Draft Boosters, Set Boosters, Collector Boosters, Jumpstart Boosters, Commander decks, and a Compleat Bundle. Prerelease events are scheduled for January 27-Febraury 2.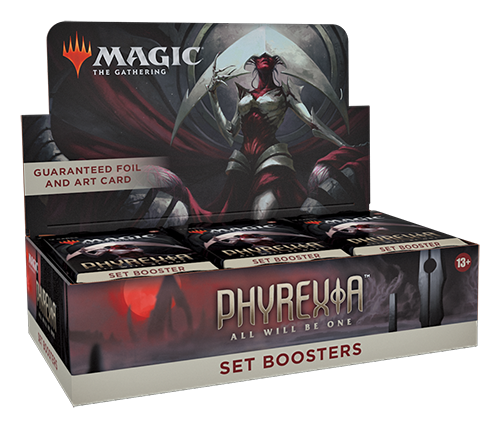 Next up, check out the new collector's item for MTG fans — Chandra's Gauntlet!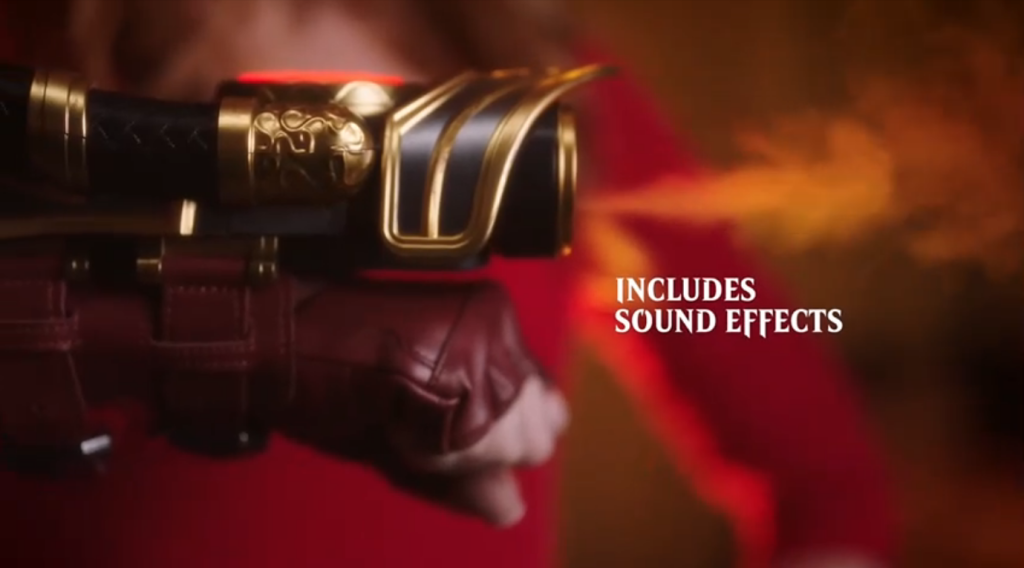 The wearable gauntlet lights up, sprays mist, and makes sound effects. The package also comes with a Chandra print by Magali Villeneuve and an exclusive promo card. The bundle will cost $299 and will be going on sale soon.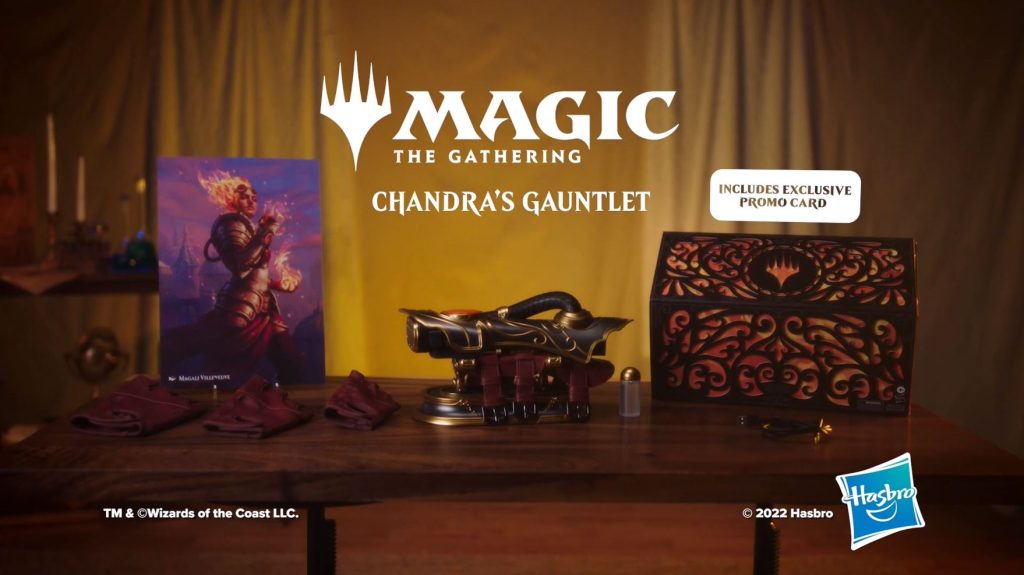 Lastly, take a look at all the goodies WotC is partnering with Extra Life to sell to raise funds for the program of Children's Miracle Network Hospitals.
Similar to last year, a Secret Lair drop features art from kids that is reinterpreted by notable MTG artists. The three cards in this drop are Sliver Legion, Birds of Paradise, and Lathliss, Dragon Queen. The non-foil drop costs $39.99 and the foil drop costs $49.99. The drop will go on sale November 4-7 with 50 percent of each purchase going to Extra Life.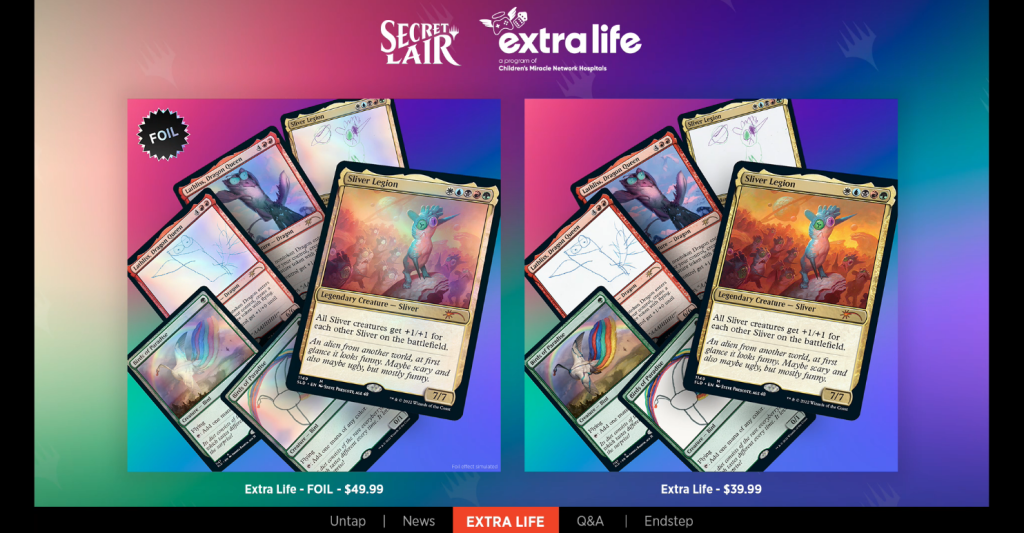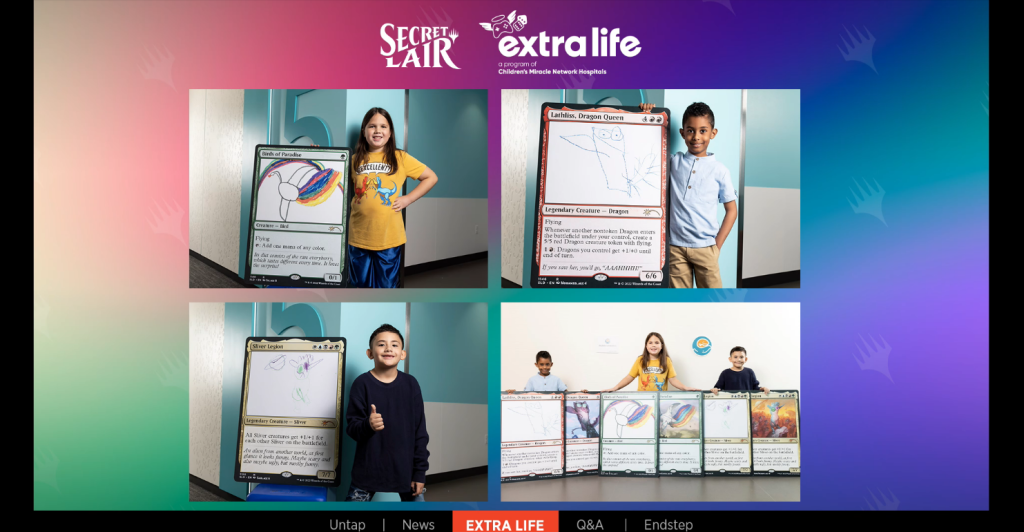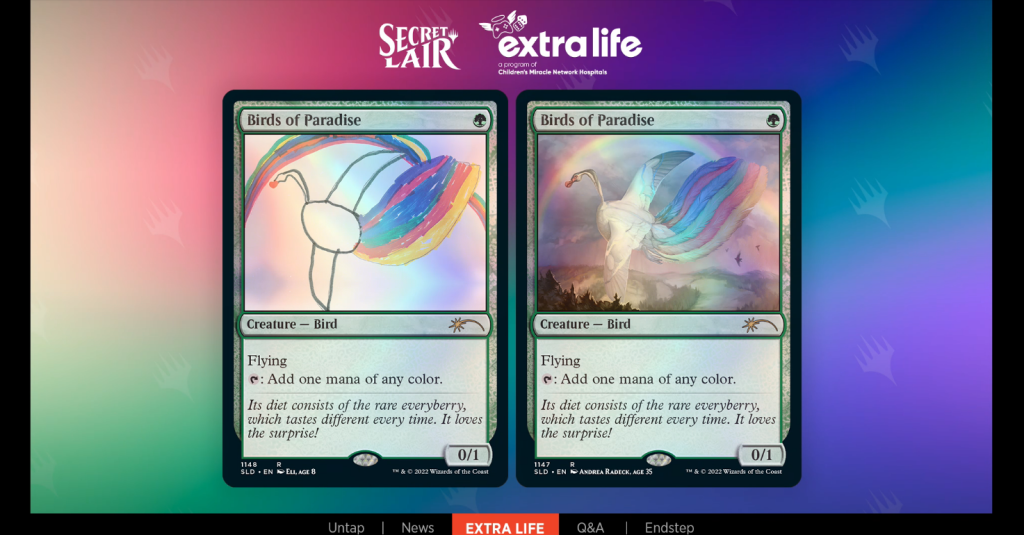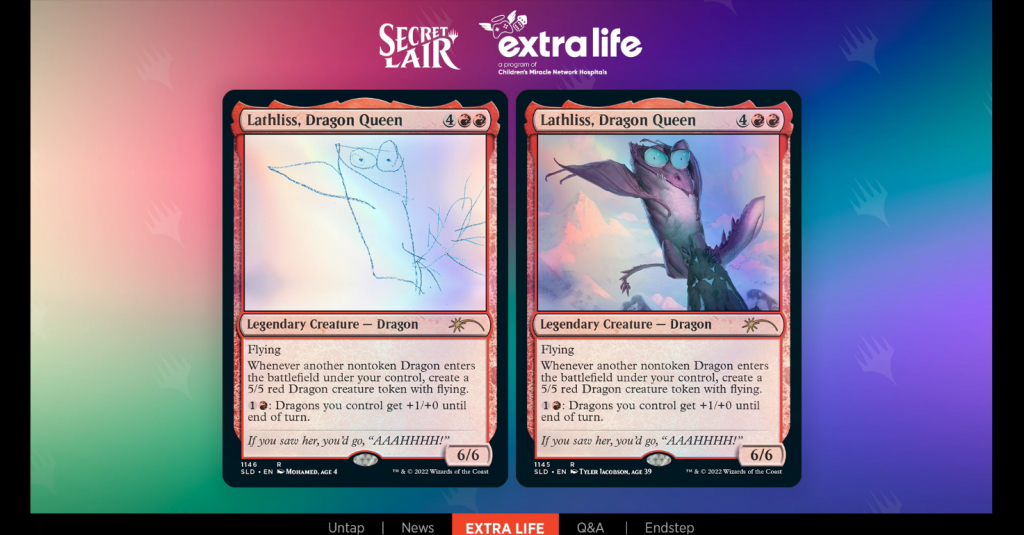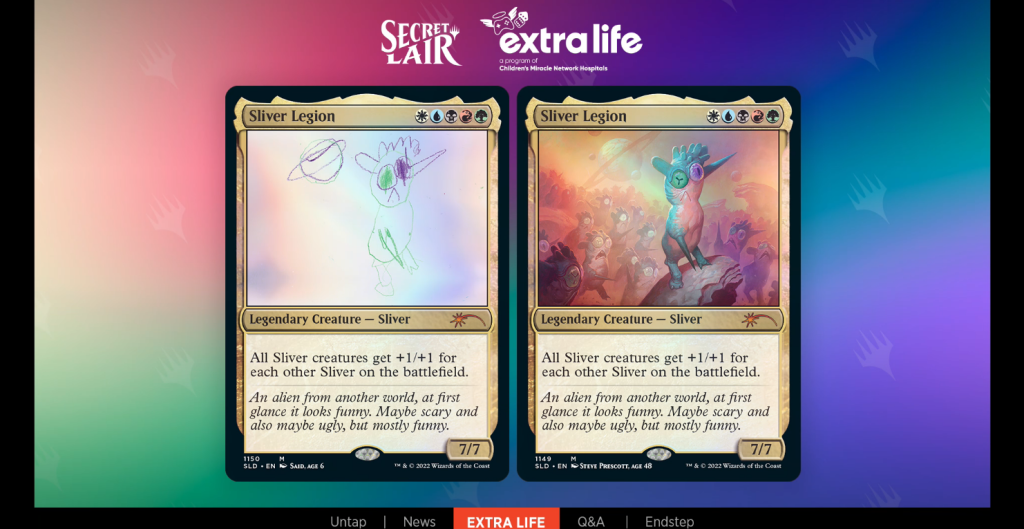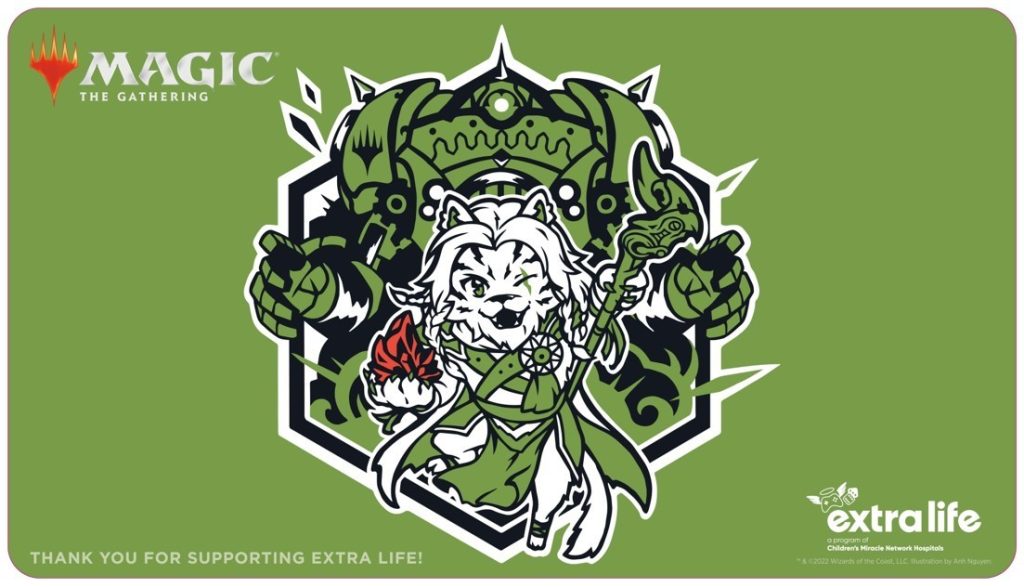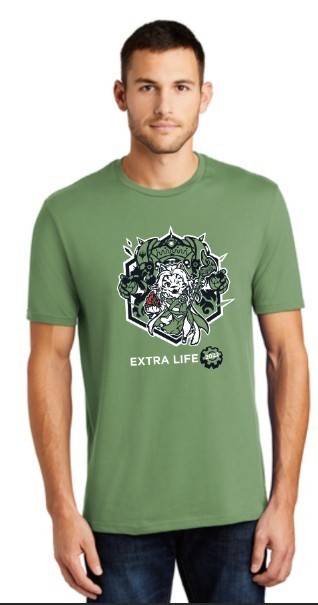 You can also contribute to Extra Life by purchasing an Ajani playmat or T-Shirt from the Extra Life website. MTG Arena players can also get in on the fundraising and buy the Extra Life Ajani card sleeve when it goes live in the Arena store on November 4.