Thursday's special episode of Weekly MTG gave a first look at the Universes Beyond: Magic: The Gathering x Fallout.
Important Dates
Debut and Previews Begin: February 20, 2024
Global Release: March 8, 2024
Commander Launch Party: March 8–10, 2024
Preconstructed Decks
Scrappy Survivors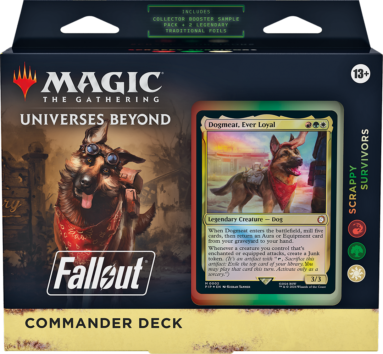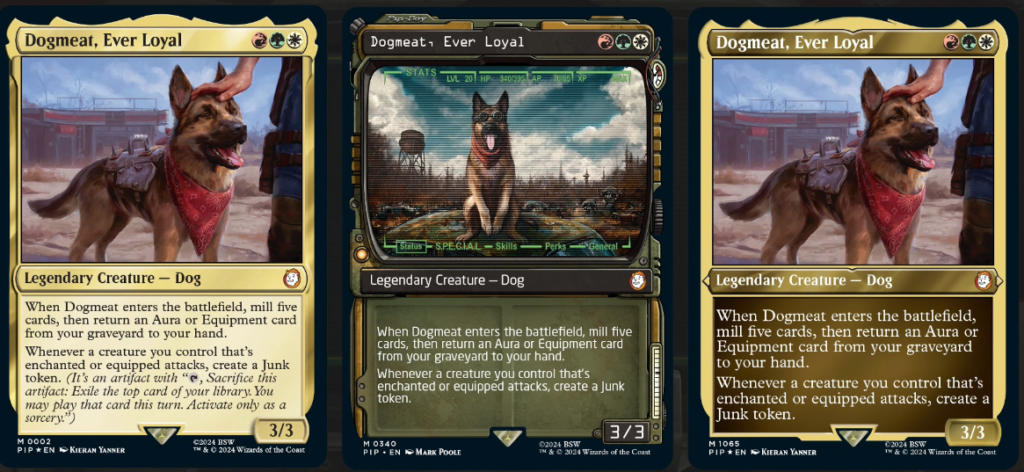 Standard frame (Commander Decks) | Pip-Boy Frame (Collector Boosters) | Special Commander Frame (Commander Deck)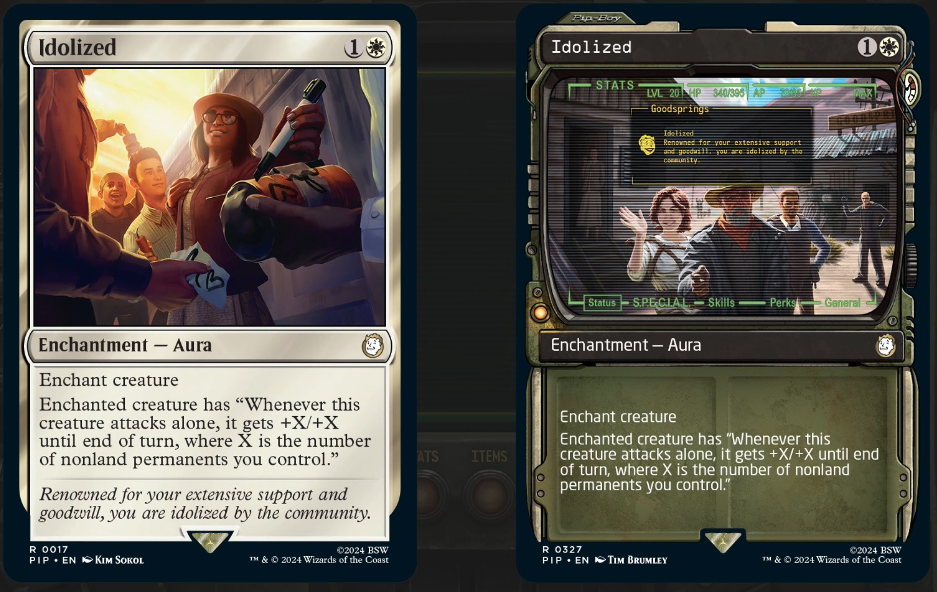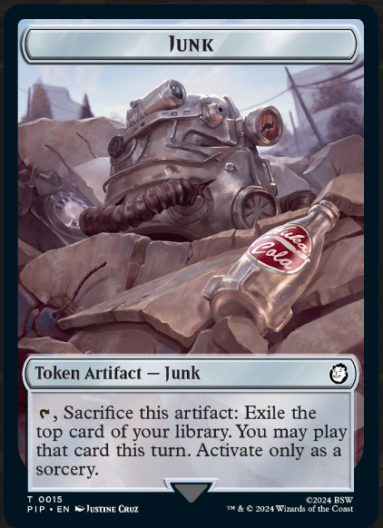 Science!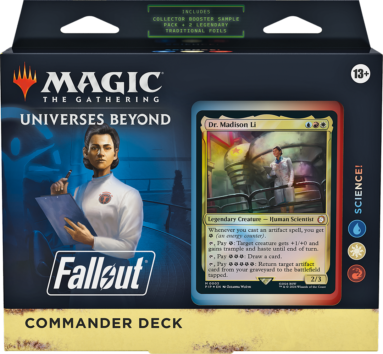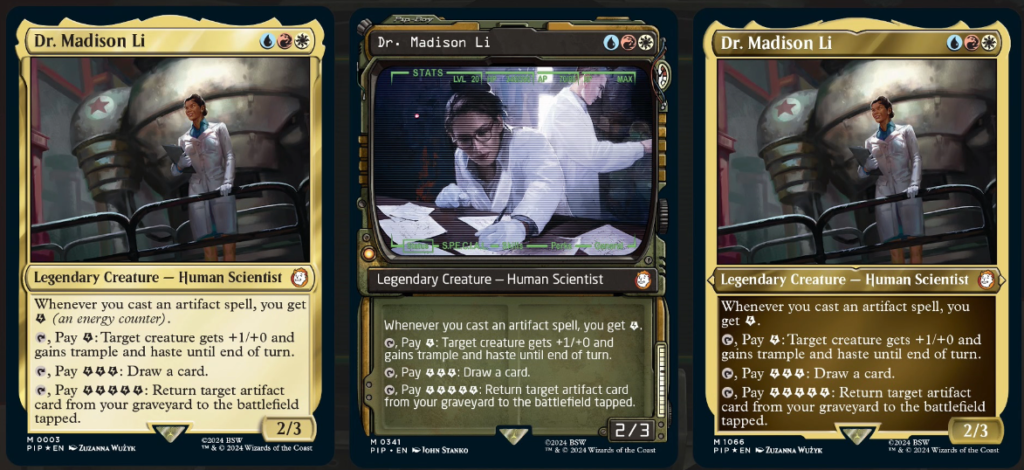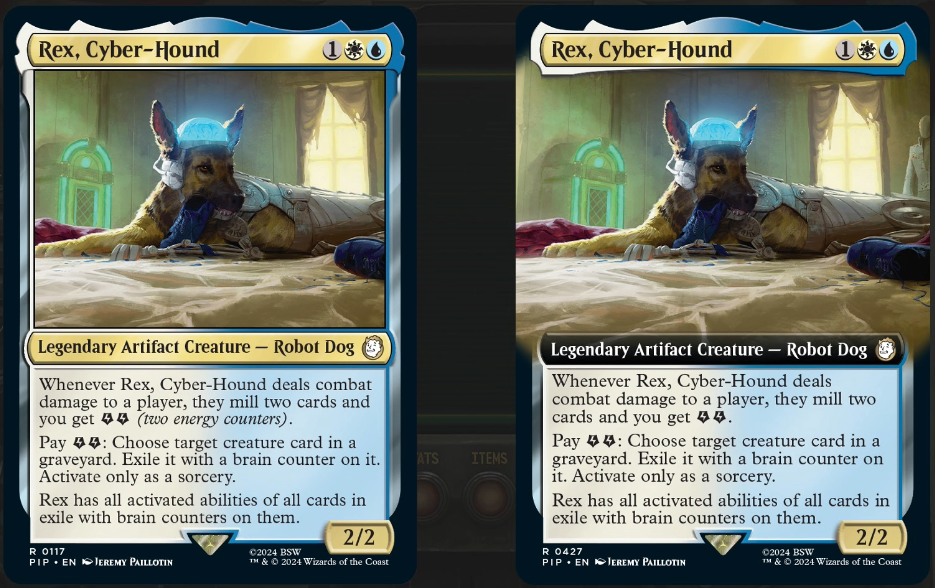 Hail, Caesar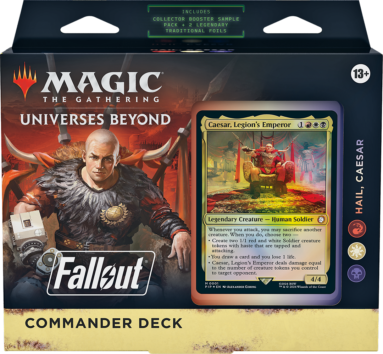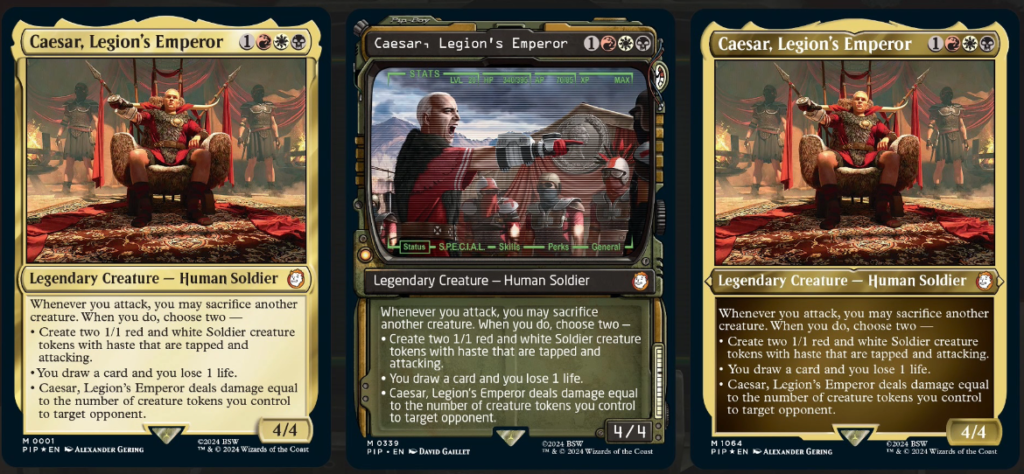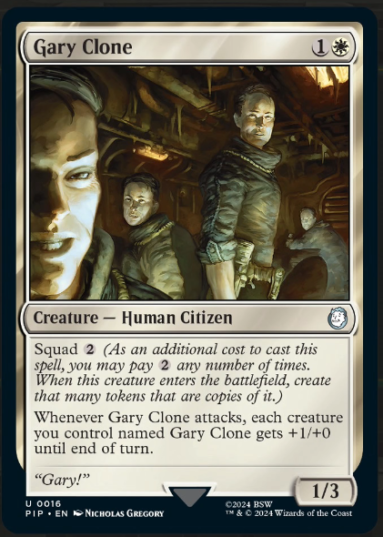 Mutant Menace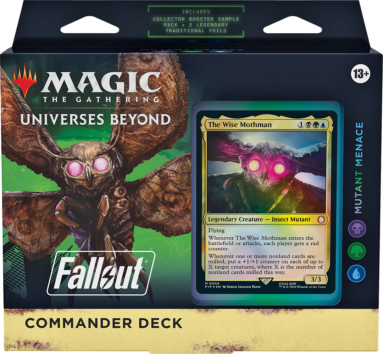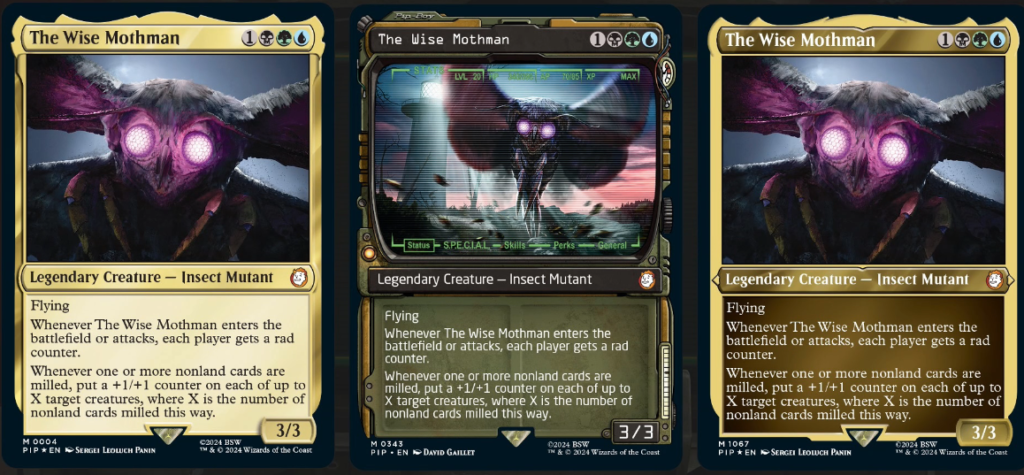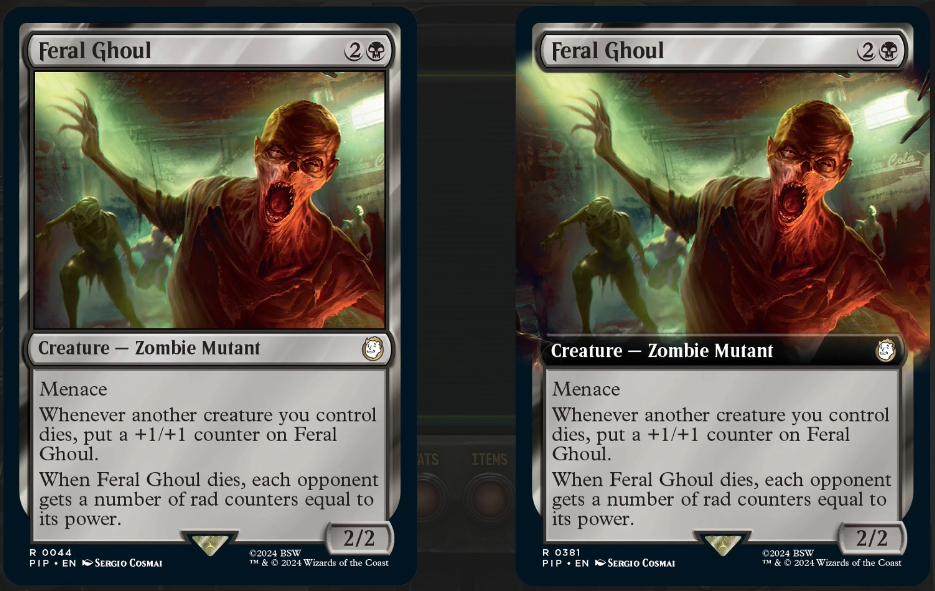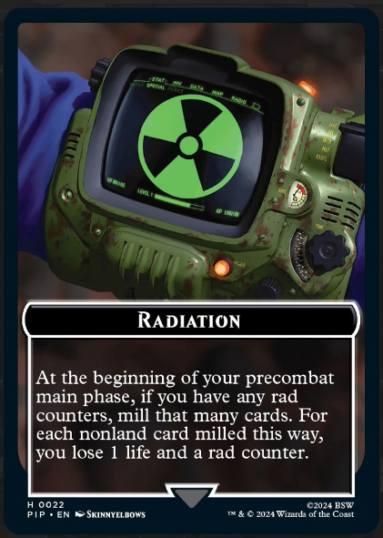 Bobbleheads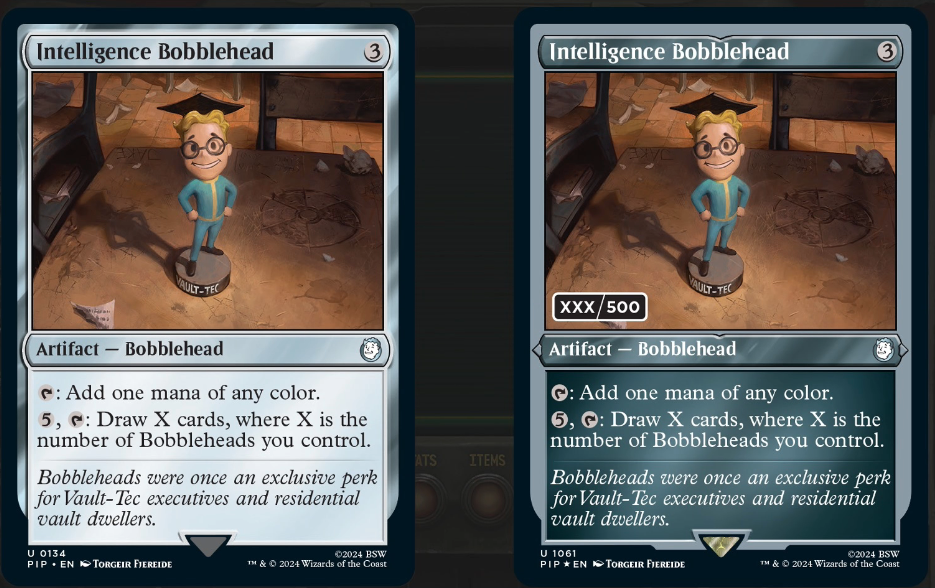 Vaults
Vaults are represented as sagas in the preconstructed decks. There will be vaults in each deck.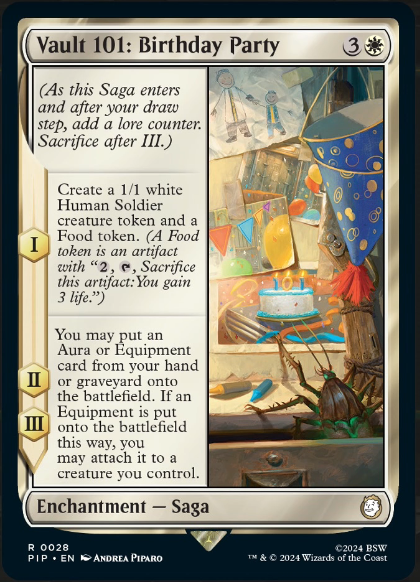 Vault Boy Variants
Available in Collector boosters. There will be 26 total Vault Boy variant cards.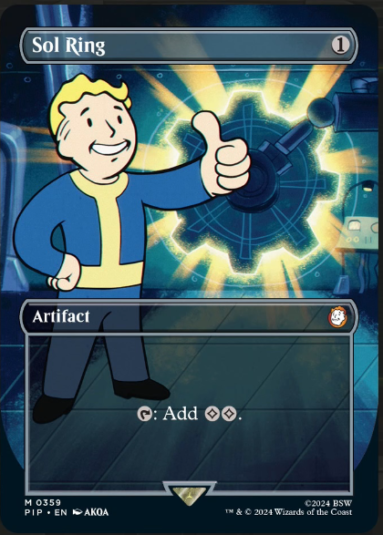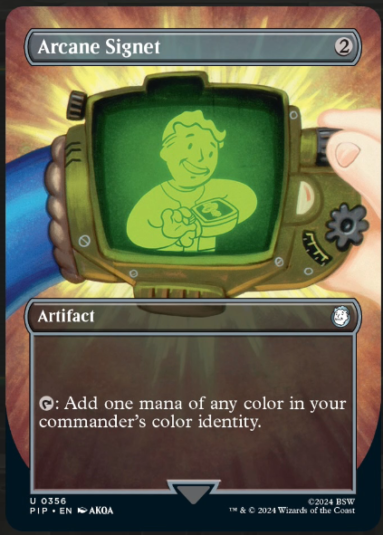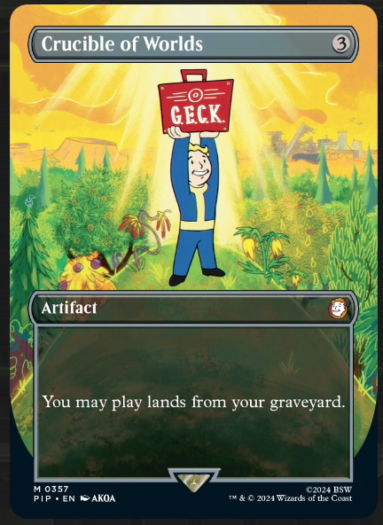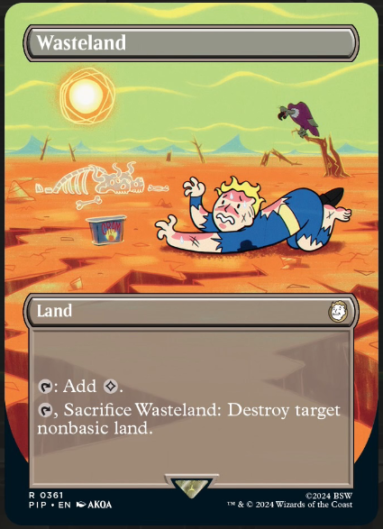 Basic Lands


Additional Previews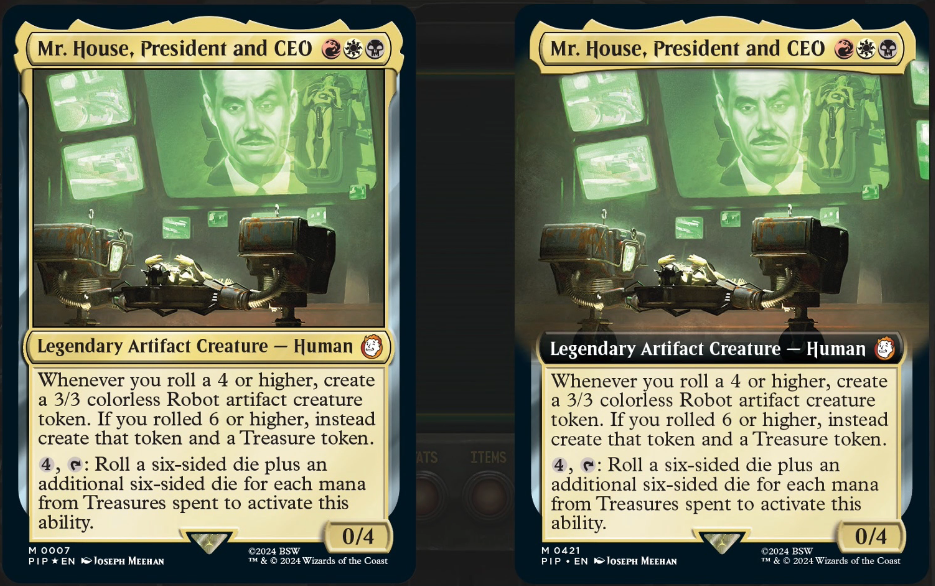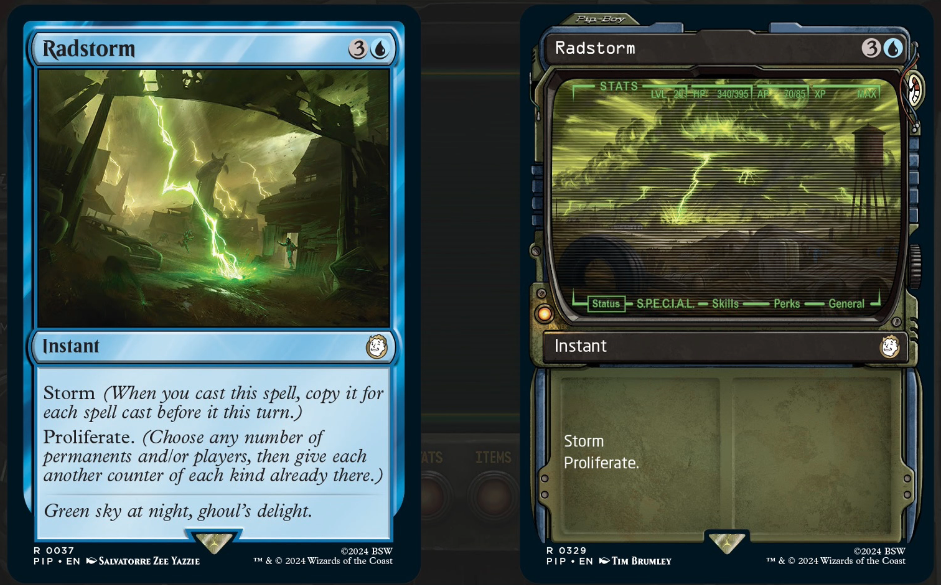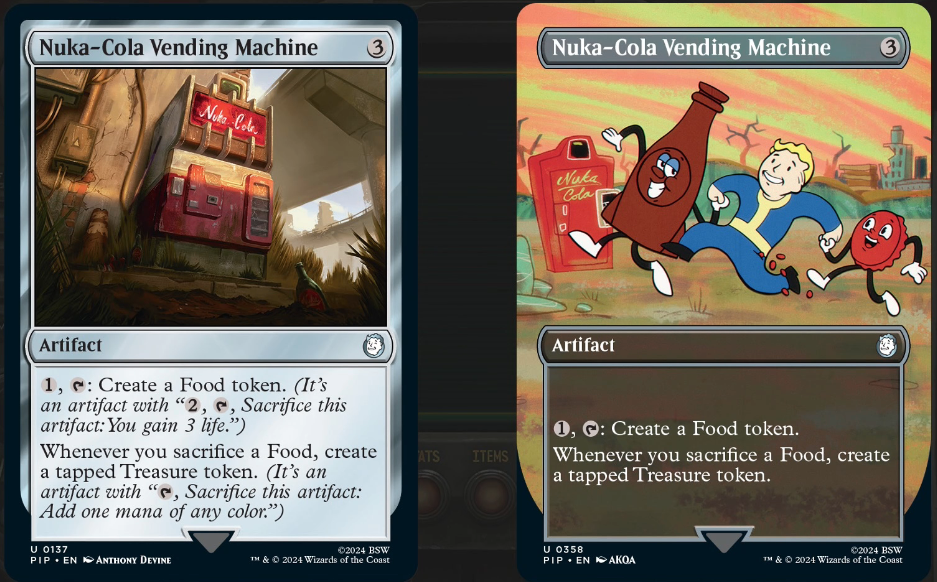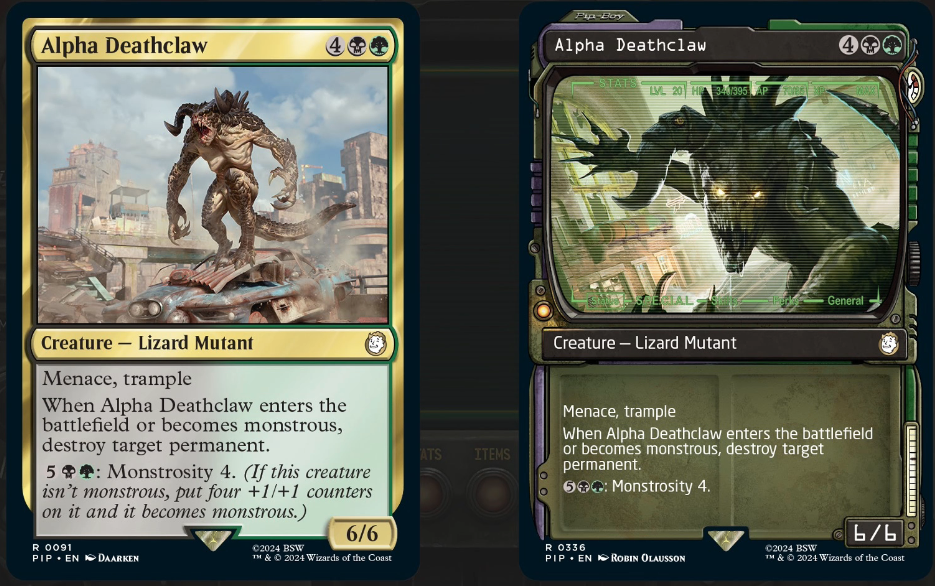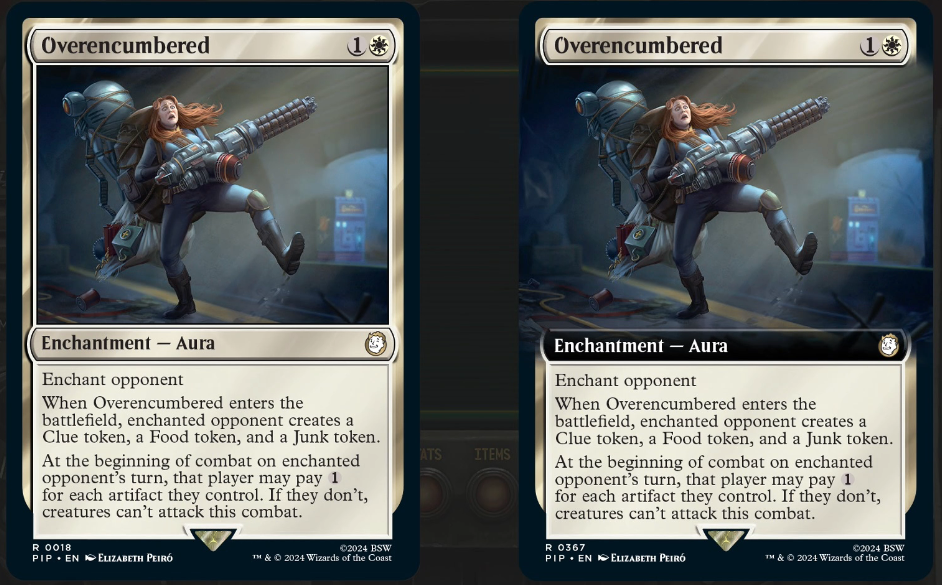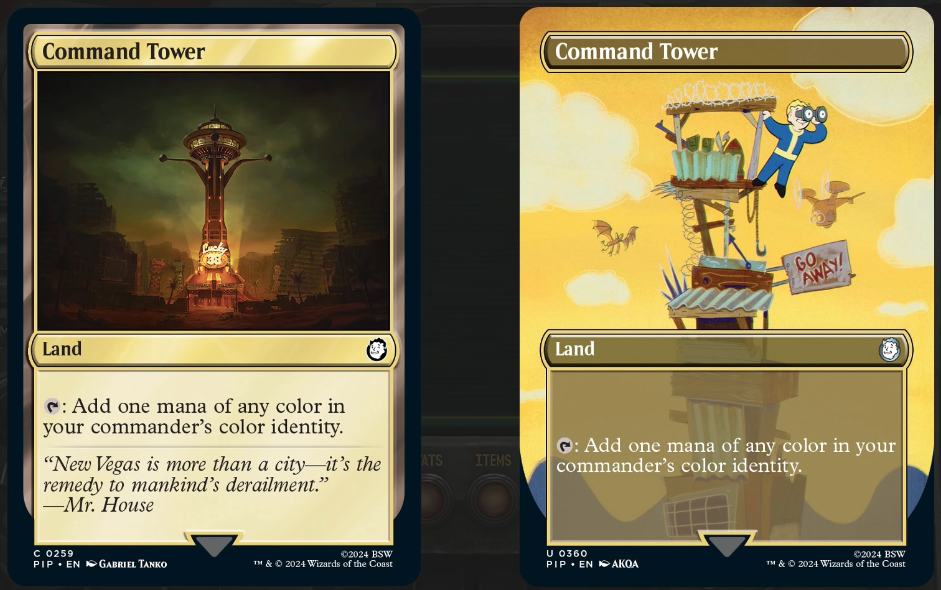 Read the original article from Wizards of the Coast.